Creative writing ideas – how to run your own club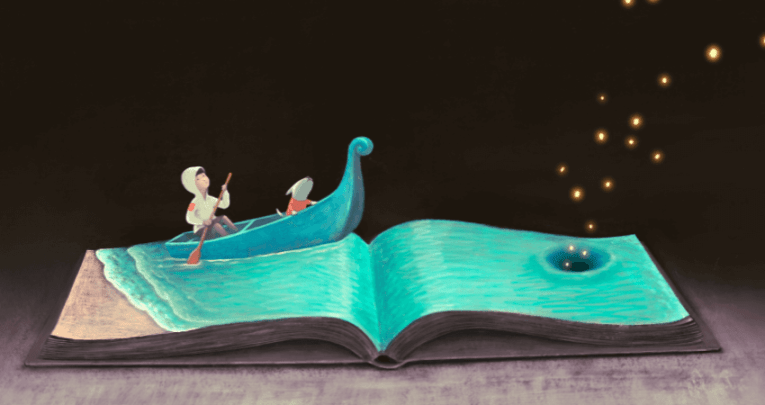 Would you rather fly, or be invisible? Explore endless impossibilities and get pupils into the scribbling spirit with these ideas…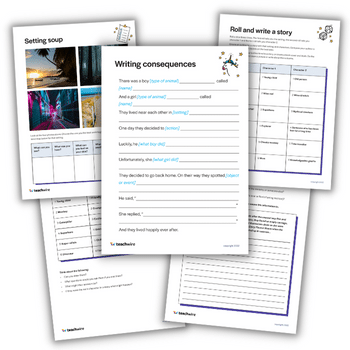 If you could wish for one thing, knowing that it would definitely come true, what would it be?
A million pounds? To fly? To talk to animals? To live in a tree house? To travel the world at the click of a finger?
I've asked this question hundreds of times to thousands of pupils, and their answers are always imaginative, normally well thought-out, and quite often, impossible.
I then follow it up with the question, "What if you could experience that thing right here, right now?"
Cue eyes widening, ears pricking and backs straightening. "All you need is… a pencil."
Creative writing club
Before becoming an author, I ran creative writing clubs in 30 schools a week for almost a decade.
I hired over 100 tutors, won some awards, teamed up with publishers to arrange author events, and even had requests from teachers in Europe, Dubai and Australia asking to launch a club in their schools.
There were long waiting lists in almost every setting, and teachers, parents and librarians would ask on a weekly basis, "How have you turned that reluctant reader/writer into someone that actually wants to do more writing after school?"
The secret?
First and foremost, I planned workshops that were FUN. I knew if I enjoyed running them, pupils would enjoy taking part.
I was just another writer in the room who talked about the books I was reading, collaborated on ideas, and asked for feedback on stories in the same way they asked me.
I wasn't a published author at this point – just someone that loved to invent characters and write about fantastical, magical worlds.
I wrote alongside the students, making mistakes, scribbling over anything I didn't like, and asking for help whenever I got stuck.
Everyone knew this was just 'rough' work. There was no pressure. No marking. No tests. And we didn't have to share our ideas if we didn't want to.
I genuinely looked forward to every single workshop I ran, and I know the students felt the same when they came racing into the classroom and didn't want to leave at the end (yes, even the ones who 'hated' writing to begin with!).
Of course, I couldn't rely on pupils simply coming up with new ideas each week for enjoyment. I had to provide them with inspiration, jumping-off points, and exciting writing hooks, too.
For this, I turned to the experts – children's authors. I chose five 'Authors of the Term' that I knew would enthuse and inspire the students, and designed workshops around their books.
This was always a fun part of the process – I looked for books that had wide appeal, simple concepts, and an excitable element that made my inner child say 'oooh!'.
Here are a few examples . . .
Writing for pleasure
I used Abi Elphinstone's Rumblestar to write fast-paced adventure stories. We plotted our adventures on maps, devised the main action in 'cloud planners', and focused on exciting 'world-crossing moments' to start our stories.
At Halloween, I chose books like Guy Bass' Stitch Head and Joseph Coelho's Zombierella, and ended each workshop with a spooky storytelling session where we turned off the lights, closed the blinds, and sat on the floor as if we were gathered around a campfire!
The most successful workshops were the simplest. I used L.D. Lapinski's Strangeworlds series and copied what happened to the protagonist when she jumped inside a suitcase and travelled to another world.
Pupils planned their new setting, focused on the five senses, and described the first thing they noticed when they arrived.
Their stories were thrilling, fast-paced, hugely descriptive, and completely individual, because they had the freedom to take their ideas in any direction they chose.
I normally scheduled two sessions around each book – the first session involved planning and starting stories (or poems / diary entries / letters, etc), and the second session involved extending, improving, or continuing them.
I also added one 'paint a picture' session (using images for inspiration) and 'free writing' at the end of each term to give pupils a chance to finish their favourite piece of work.
Remember, if you want to boost writing for pleasure, pupils should know that they can write about anything. Nothing is off limits. Nothing is impossible. Nothing is 'wrong'.
And if you're not sure how to start your first session, why not ask your pupils that if there was one thing they could wish for, knowing that it would definitely come true… what would it be?
---
Creative writing activities
1) Distraction! 
Beware: pupils love this game so much, they might ask to play it every week! The idea is simple. Children write for 10 minutes, in silence, and if they speak / laugh / stop writing for an extended period of time, they get a 'strike'.
If a table gets three strikes, they risk not being allowed to read their work out. The twist? It's your job to distract them!
Shake tables and shout 'EARTHQUAAAAKE!', steal their pens, use rulers as drumsticks, play songs they'll want to sing along to, bust out the YMCA and get caught by a bemused headteacher.
Between the giggling and dancing in their seats, pupils will write so much in these 10 minutes, and it's a great way to get them writing without overthinking.  
 
2) Where am I?  
Give students a setting (e.g. a library / the moon / horse stables / a rocket ship) and challenge them to describe it without saying where it is.
They should focus on the five senses. They must give at least three clues before the class can guess where it is, and the person who guesses correctly gets the next go.
The winner is the person who gets the most correct answers or the person that comes up with your favourite description.  
 
3) Five-minute challenge 
Tell pupils that most adults can write two lines in one minute, and then challenge them to write 10 lines in five!
Give constant time reminders, walk around the room shouting out ideas or words of encouragement, and watch their competitiveness soar.
This is a great game to play if, like me, you spend most of the lesson talking about books and story ideas, and realise there's not much writing time left!  
 
4) One-word game  
This game is a great way to warm up imaginations at the start of a workshop. Ask pupils to stand behind their chairs and give them an opening line such as, 'I was walking through the haunted castle when . . .'.
Walk (actually, it's more of a run) around the room, pointing at each pupil in turn, and asking them to add one word to the story.
It must make sense and they have three seconds to answer. If they can't think of a word, if it doesn't make sense, or if they take too long, they are out and must sit down.
The winner is the last person standing. Note: when they get really good, try introducing a one-second hesitation rule – it's hilarious!  

5) What's your problem?
Remind students that every story needs a problem to make it exciting.
Then ask them to stand behind their chairs and each give one problem like, 'aliens invaded Earth' or 'I broke a fingernail'.
Problems can be big or small, but they must give an answer in three seconds, and they can't repeat anything that's already been said. The winner is the last person standing. 
Mel Taylor-Bessent is the author of The Christmas Carrolls and the director of the award-winning educational website, Authorfy. See more of Mel's work at meltaylorbessent.com