Communication Technology for Every Need (and Budget) in Schools
Schools aren't short of options when it comes to assistive hardware and software for pupils with SLCN, but the choice can be overwhelming. John Galloway highlights some names worth looking out for…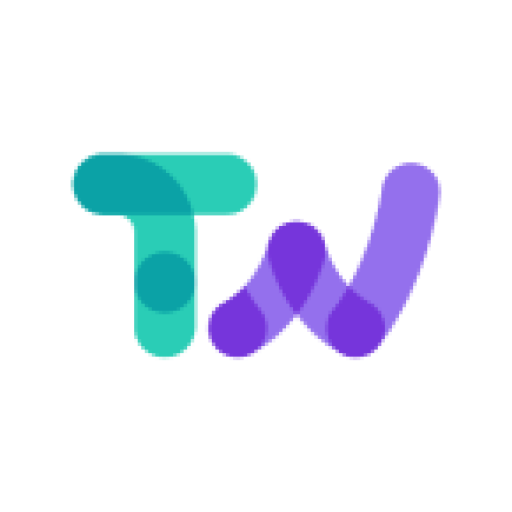 by Teachwire
The ability to communicate with others and make ourselves understood is critical to our relationships with others and how we function in our learning, which is why addressing SLCN among children and young people ought to be a priority in the classroom.
No matter how students are being addressed, be it through specialist interventions or everyday classroom activities, technology can prove very helpful.
Providing a voice
The issue for some learners will be having a voice and being able to speak – a concern that can arise irrespective of an individual's other abilities, as demonstrated by the likes of Professor Stephen Hawking.
Technologies to help manage and support this can range from bespoke communication aids costing several thousand pounds, right down to gadgets loaded with specific words or phrases that can be had for as little as under a tenner.
Fully functioning communication aids, such as the Indi tablet from Tobii Dynavox (£999) can be expensive and require considerable time and training to get the most out them.
Such machines have been challenged in recent years however, with the advent of tablets, particularly iPads, and apps that can turn them into fully functioning communication aids.
Examples of these include Proloquo2go from Assistiveware (£249) and Clicker Communicator from Crick Software (£199.99). As apps, both might appear to be expensive, but when combined with the cost of the iPad needed to run them, the total cost still comes out as considerably less than a dedicated device.
Of course, they also provide all the other functionality of an iPad, such as the ability to stay organised, entertained and educated just about anywhere. That said, many high-end, tailor-made machines are now built around Windows computer devices, and can therefore serve as powerful, multi-functional devices in themselves.
Grids and predictors
Other approaches to developing communication skills are based on recognised classroom practice, such as PECS (£79.99) – an electronic version of the well-established system based on communication books that's often used with pupils with autistic spectrum conditions.
If some resources can seem costly, others are available at very little, or even no cost.
Grid Player, available at thinksmartbox.com is a free app spun off from Grid 3 – the £480 software used to power many high-spec communication devices.
It contains a couple of symbol-supported communication sets, along with a text-based version that allows users to type with support from a predictor, before speaking the words aloud.
The drawback is that you can only create new materials using the main PC-based, software, which are then exported to your iPad. A similar proposition is Widgit Go Basic, which is a free cut-down version of the full £54.99 Widgit Go iOS app.
For users who are comfortably literate, apps such as Verbally (free) can be effective. Users simply type or pick out words from the word bank, phrase bank or predictor, create a sentence and have it read aloud.
Some might find a quicker system in the form of ClaroCom (free), which offers access to banks of phrases grouped into categories such as 'education', 'hygiene' and 'coffee shop'.
Some learners may not yet be at the stage of using text-based systems, even with symbol support, but there are a number of options for them too.
Some might like the simplicity of iSpeakButton (£3.99 from goatella.com) which provides a target area as large as the device's screen and speaks a recorded message when touched.
Others might prefer to select from a grid such as TalkBoard (£16.99 from mashley.net) or ChoiceBoard (£1.99, technochipmunk.com), both of which offer a set of images on to which you can record speech for when they are touched.
You can get a similar outcome for next to nothing by using the highly entertaining MadPad (£2.99, smule.com).
Low-tech approaches
It's not just high-grade technology such as tablets and touchscreen computers that can provide children with a voice. BIGmacks (£89, inclusive.co.uk) have been popular in classrooms for many years.
The original version is essentially a large button that can record messages and play them back when pressed. Those messages might include "Good morning miss, good morning everyone," for registration, or "What's the time Mr Wolf?" for joining in at reading time.
Variations on the basic model include the BIG Step by Step (£122), which can play a series of different messages in sequence with each touch.
However, playback of simple recordings can also be done much more cheaply. For example, there's the 15cm x 10cm Chatterbox 10 (£15, inclusive.co.uk), which features multiple sections that can each contain a separate recording.
Even smaller is the Talking Cube (£5.75, talkingproducts.com), which is around an inch in size and has a protruding button to trigger recordings of up to 20 seconds.
You could also look at some of the products from the Talk Time range, like the Talking Postcards from TTS (from £19.45 for three) which feature wipe clean surfaces and a short recording capacity.
The range also includes Talking Buttons, which can be used to experiment with different phrases by having each one assigned to different words, shuffling them around and pressing them to create new sentences.
Experimentation and articulation
Some children and young people may need support to learn about their voices – perhaps because of their level of learning disability, or maybe following a medical episode such as a stroke. Here, an element of fun can prove helpful.
Apps such as the popular Talking Tom and Talking Ben (free, outfit7.com), which echo and mimic what users say to them can be very amusing and engaging.
Alternatively, there's Fasteroid (£2.99, specialiapps.org) – a game where players control a spacecraft via the pitch and duration of their verbal utterances.
Similarly, both Speak Up (free, sensoryapphouse.com) and Soundala Play (£1.99, soundala.com) display colourful patterns that change as different sounds are detected.
Reluctant communicators
Introducing an element of fun can be very helpful when working with children and young people who are reluctant to communicate, such as those considered to be a 'selective mute' – they can speak, but choose not to.
One approach can be to offer playful experiences that require speech in order to enjoy them. The fun provided by the aforementioned Talking Tom or Club Caveman (free, App Store) can encourage some to speak in order to get a response, or in the case of Voice Changer (free, App Store) experiment with different sounds.
Another way of working could be to offer communication from a 'third party,' such as a talking image or an avatar.
The first of these can be created using an app such as Morfo (free, sunsparklabs.com), where a photo is overlaid with animations to create facial expressions that can be played back accompanied by a voice recording. This may allow a user to express themselves through the image on screen, rather than directly.
Similarly, the browser-based (Flash required) service available at voki.com allows users to create an avatar that can speak on their behalf.
Further resources
Commtap An online resource set up by speech therapists to provide classroom activities for use by non-specialists commtap.org.
AAC Scotland Has a useful guide to iPad augmentative and alternative communication (AAC) apps for people with complex communication needs, presented as a 'wheel' of different categories that can be downloaded as a handy PDF.
Speechlink Provides access to online assessment and training delivered by experienced speech therapists speechlink.info.
John Galloway is a consultant and writer, specialising in the use of technology for the educational inclusion of learners with SEND in schools.