8 of the Best KS3/4 Teaching Resources for Banned Books Week 2019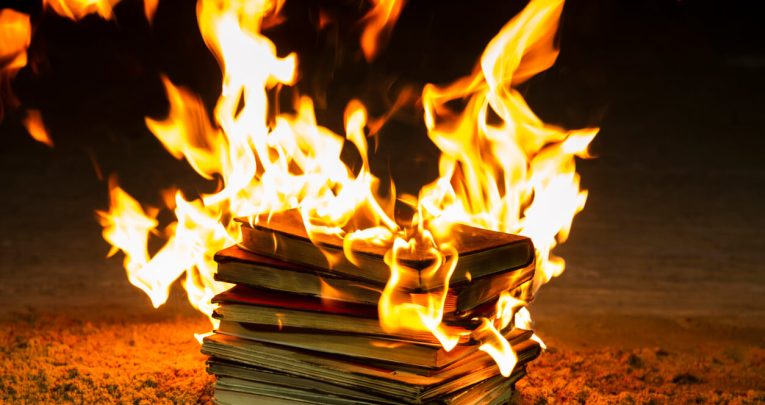 Want teens to read? Letting them know which books certain authorities don't want them to read might be a good place to start this September…

by Teachwire
1 | Banned Books Week UK
Banned Books Week started in 1982 and is now an annual event celebrating the freedom to read and the value of free and open access to information. The event takes place every September, and in 2019 will be held on the 22nd to the 28th, with the theme being: "Censorship Leaves Us in the Dark. Keep the Light On."
If you head to bannedbooksweek.org.uk you'll find a list of 50 banned books, a list of young banned adult titles, banned plays, 10 ideas for things to do and a school toolkit.
There are classics like The Adventures of Huckleberry Finn, The Colour Purple and The Catcher in the Rye to modern series Harry Potter and His Dark Materials, all with a description of why they were challenged.
You'll find even more on the American site too.
Check out the UK resources here.
---
2 | Judy Blume on banned books
Over on the Banned Books Week YouTube channel you'll find some great videos on titles that have caused a stir, as well as many famous authors talking about their works being banned.
In this video, frequently-censored author, Judy Blume, discusses the effect that book censorship has on children.
See what other videos might be of use to your class here.
---
3 | Animal Farm resources
For many young readers, Orwell is a first dalliance into politics – whether it's this fairytale parable of Stalinist dictatorships, or 1984, a dystopian parable of Stalinist dictatorships and how they betray true socialism.
These early steps into politics and allegory can be confusing for teenagers – it was confusing enough for many Soviet-controlled territories which banned it under the assumption it was criticising any kind of socialism.
The classroom, therefore, is the perfect setting for studying Orwell's masterpieces.
We've put together a list of 8 great resources for studying Animal Farm, here.
---
4 | Analyse language with Lord of the Flies
Pupils often struggle with the concept of 'analysing language' or pinning down the elusive 'effect of the word or phrase'. By teaching students to write critically, actively choosing the words they employ, we begin to demystify this term.
Opening the lesson with an engaging clip or visual image related to the learning is a great way into the gateway of a child's imagination. This lesson uses a clip linked to the theme of Lord of the Flies as a dystopian novel.
---
5 | Use The Great Gatsby to get students talking about literature
F Scott Fitzgerald's exceptional The Great Gatsby is one of the most challenged books in American schools, but it's a masterpiece of literature and an exceptional allegory of America itself.
In lesson, you'll find fun and engaging activities to inspire a love of critical analysis by looking at the rivalry between Tom and Gatsby in Chapter 7.
---
6 | Harry Potter and Holden Caulfield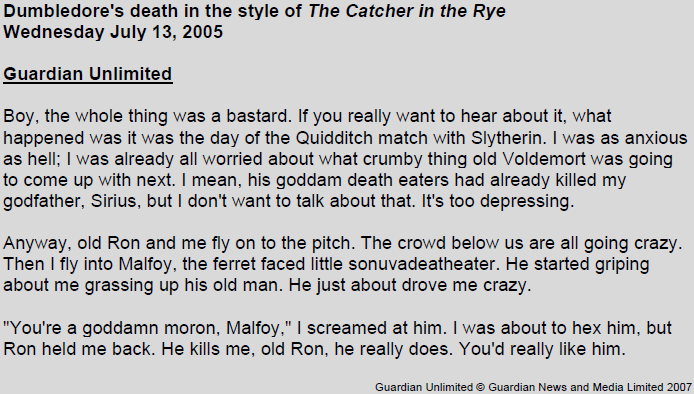 Both JK Rowling's Harry Potter series and JD Salinger's The Catcher in the Rye regularly feature in banned books lists, and this resource combines them both to look at the voice used to create Holden Caulfield.
---
7 | Dystopian novels discussion
This list from Nic Worgan offers discussion points for five famous dystopian novels – The Road, Divergent, Never Let Me Go, 1984 and The Handmaid's Tale.
The last three, of course, often appear on banned or challenged book lists.
If you want to delve deeper than these discussion points for Kazuo Ishiguro's Never Let Me Go, we've also rounded up six great teaching resources for that title here.
Check it the list of dystopian novels here.
---
8 | Craziest reasons books were banned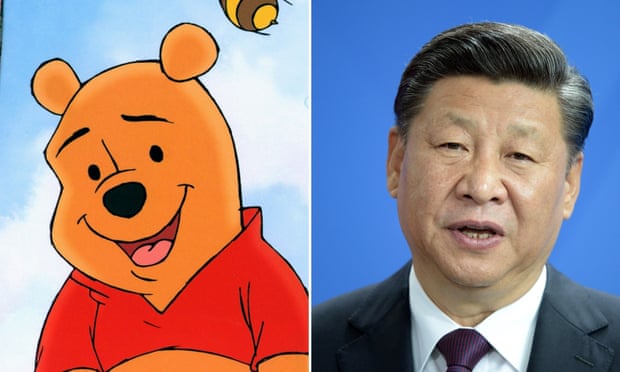 China recently banned Winnie the Pooh as people were mocking President Xi because of his resemblance to the beloved bear.
The anti-racist To Kill a Mockingbird was banned in schools in Lindale, Texas for 'conflicting with the values of the community'. Maybe change those values.
Another Texas board banned Moby Dick for the same reason. Hard to know whether their community values were strongly against hunting whales or befriending Native Americans. Let's hope it's the former
Dr Seuss books have been banned in American schools for a number of reasons. The Lorax, for example, for its 'criminalisation of the logging industry', but other books were banned for supposedly promoting homosexuality and Marxism.
Charlotte's Web, Animal Farm and Alice's Adventures in Wonderland are just some of the famous examples of books banned in various parts of the world for featuring talking animals
Zen Buddhism: Selected Writings was banned in Michigan for describing the teachings of Buddhism 'in such a way that the reader could very likely embrace its teachings and choose this as his religion."
The Diary of Anne Frank was banned in certain places in the US, but not just for the sexual passages. Nope. Apparently someone thought it might be 'too depressing' to read.