In this lesson plan, Chloe Sefton shares with you a few fun and engaging activities to inspire of love critical analysis and create what she likes to call 'good noise' in your lesson.
The learning directive in this lesson is: To understand how to analyse the rivalry of Tom and Gatsby in Chapter 7 of The Great Gatsby.
Download contents: 1 x PDF resource
Browse more free lesson plans for KS4 English literature, as well as resources for Banned Books Week.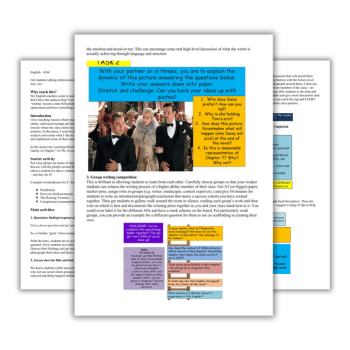 DOWNLOAD A FREE RESOURCE!
KS4 English lesson plan – Use The Great Gatsby to get pupils debating literature