Comprehension pack with differentiated questions
This is an easy-to-use reading comprehension pack with three sections of differentiated questions.
This activity focuses on Donald Trump and all the crazy/interesting recent events of his presidency. It can be used in form time as part of a literacy focus, or in an English lesson for KS3/KS4 GCSE comprehension training.
---
You can find more resources from Lead Practitioner on his website at englishgcse.co.uk and follow him on Twitter at @ec_publishing2.
Download more Year 7 English worksheets.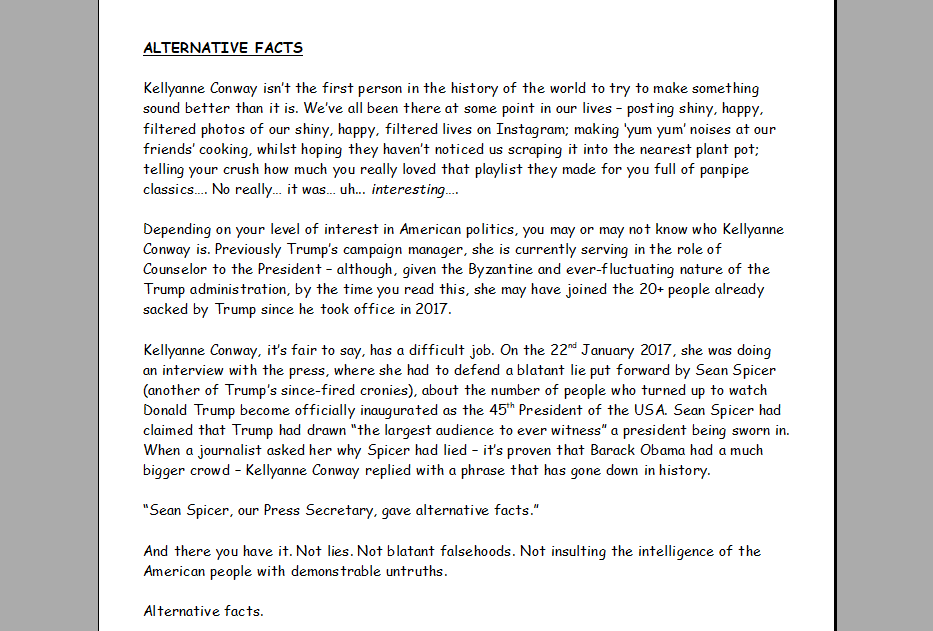 DOWNLOAD A FREE RESOURCE!
"Alternative facts" differentiated reading comprehension activity for KS3/4 English