Pupils often struggle with the concept of 'analysing language' or pinning down the elusive 'effect of the word or phrase'. By teaching students to write critically, actively choosing the words they employ, we begin to demystify this term.
Opening the lesson with an engaging clip or visual image related to the learning is a great way into the gateway of a child's imagination. This lesson uses a clip linked to the theme of Lord of the Flies as a dystopian novel.
Click here for more free KS3 English reading and writing lesson plans.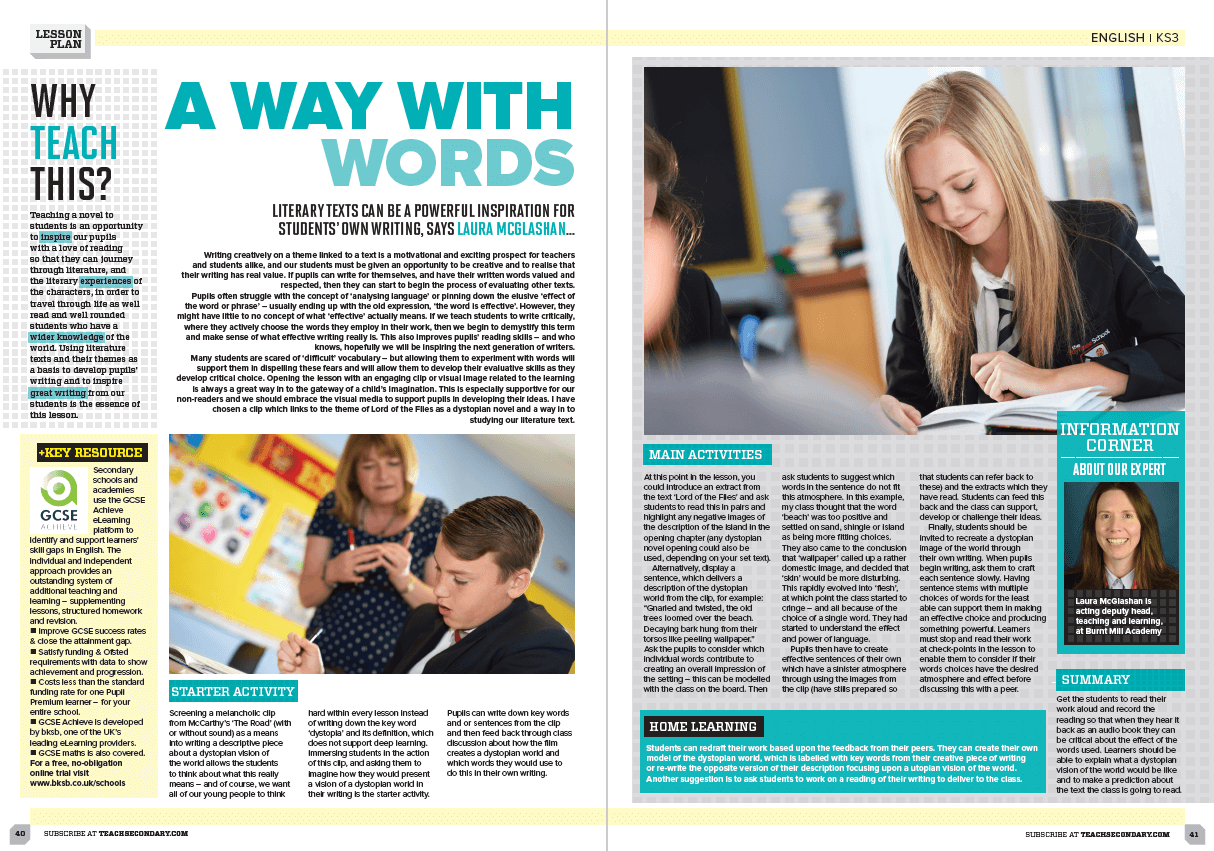 DOWNLOAD A FREE RESOURCE!
KS3 English Lesson Plan – Learn To Analyse Language By First Writing Critically