Having a beginning, middle and end may be a staple of a story, but alone it's not enough.
As a very basic way of explaining a three-act structure it does work, but there are many ways to tell a story. One thing is constant though, a good story needs good structure, and these resources and activities will help your children develop the skills required to add that foundation to their creative writing.
1. Storyboard templates
There are loads of printable storyboard templates out there, so much so that you have to wade through hundreds of square boxes to find something a bit different. Luckily, we've done that for you.
Of course, you're always going to need the basic two, four, six and eight frame boards like this one, and slightly more advanced variations, like this one that build upon them.
But if you're looking for something more, there's an absolutely huge collection of different printable storyboard PDFs here.
This one looks at transitioning from one 'scene' to the next and looks at the tone of each scene including any music, sound effects or voiceover that might be added.
Or, if you want something a bit more colourful, this collection is for you. Each one can even be edited quickly and easily if you want colours to match a certain theme for your story writing activity.
And finally, if visual storytelling is on the cards this resource will come in handy.
---
2. Story beginnings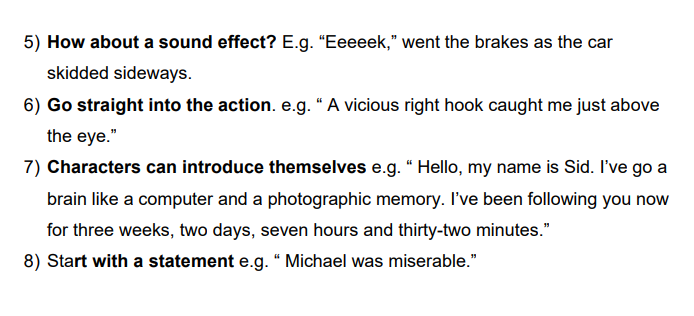 "It was the best of times, it was the worst of times". "It is a truth universally acknowledged, that a single man in possession of a good fortune, must be in want of a wife." "As Gregor Samsa awoke one morning from uneasy dreams he found himself transformed in his bed into a gigantic insect."
The opening of a story is hugely important. It has to engage the reader, of course, but also needs to establish tone, setting, character, plot or any combination of these and more. But it's also where children stare at a blank page and get stuck.
This quick list of different types of opening includes ones to avoid that teachers see time and time again, and alternatives that children may not have considered.
You can find and print this list here.
---
3. Shaun the Sheep – Starting your story
This resource explore the work that goes into making a film (including interviews with the film's story-boarders), and invites primary students to consider what goes into creating a good, memorable story for the screen.
Download the PDF and PowerPoint here.
---
4. Success criteria for adventure stories

This success criteria menu supports children in writing an exciting climax to an adventure story. It includes a sample story ending, based in the Stone Age, as an example for children, with a sentence type activity to help them write their own version.
---
5. Alex Rider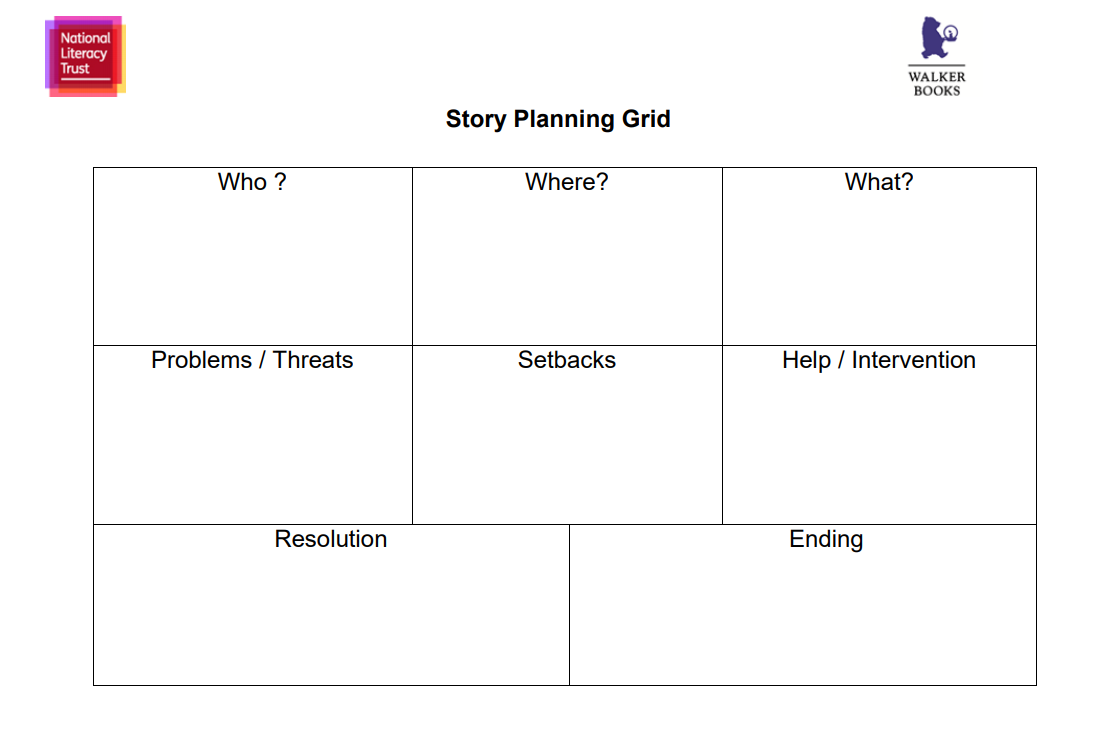 The National Literacy Trust created this resource to help develop writing for purpose, using a story starter from one of the world's most famous authors, Anthony Horowitz.
This story writer resource kit has been designed to be as flexible as possible. So whether you are having a one day creative writing workshop to enable your pupils to enter the competition and produce their own winning story, or if you are looking to develop a whole unit of work around narrative with the competition as your final outcome, there is support and inspiration to help.
Start your writing mission here.
---
6. Visual storytelling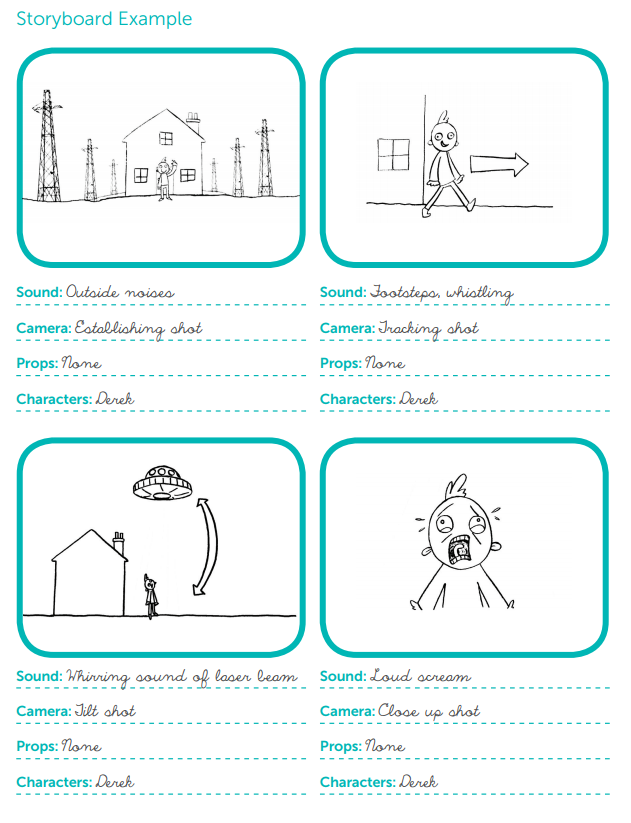 This resource will help young people to develop their script into a storyboard. It covers different storyboard structures and the elements of the film that need to be recorded on the storyboard to help with planning, the shoot and later, the edit. There is also a template for young people to use for their own storyboard.
---
7. Story boxes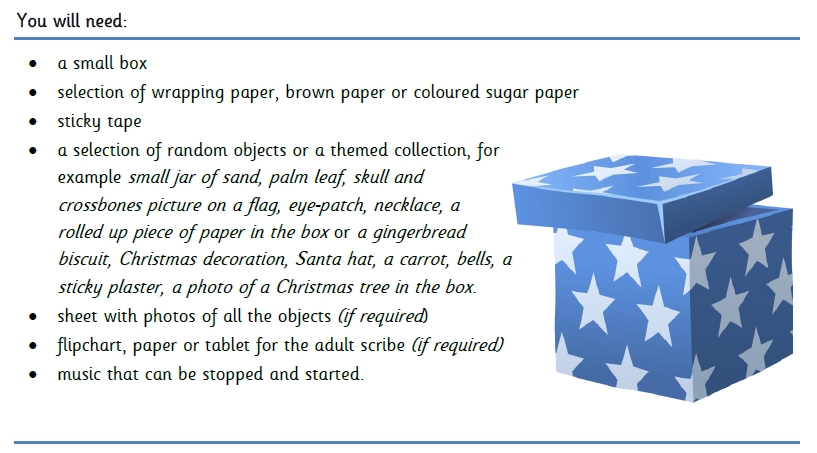 These interactive ideas help Years 1 and 2 verbally generate ideas for stories. It has an English focus and can be adapted to fit into different cross-curricular themes. Detailed teacher's notes with curriculum links are included.
---
8. Gruffalo storymaker
This Into Film Storymaker is an interactive literacy-focused iPad app, which features key scenes from The Gruffalo film over which pupils can record their voices, and choose music and sound effects to enhance the mood of the scene.
This is supported by an extensive teaching resource containing cross-curricular activities, film clips from the animation, printable activity sheets and technical guidance to support most effective use of the app in the classroom. It supports storytelling, decoding and inference skills and language learning.
Click here to find out more about how to use the app and download the accompanying resources.
---
9. Story endings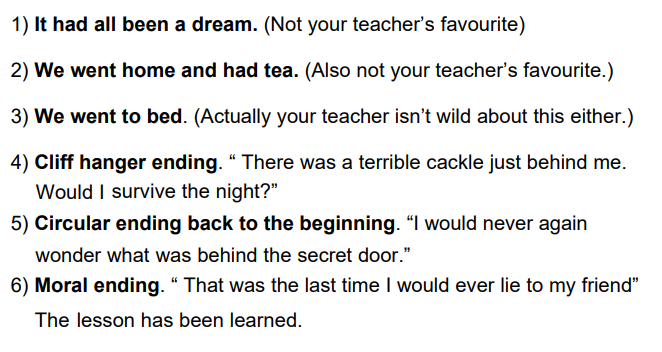 Just like beginnings, endings are important too. The ending is the conceit. So give pupils this list of conclusion ideas to avoid receiving 30 'and they all lived happily ever after' variations each time you set a creative writing task.
You can find and print this free PDF here.
Get FREE weekly updates, lesson plans and resources sent to your inbox!