10 of the best revision resources for GCSE English language – Updated for 2022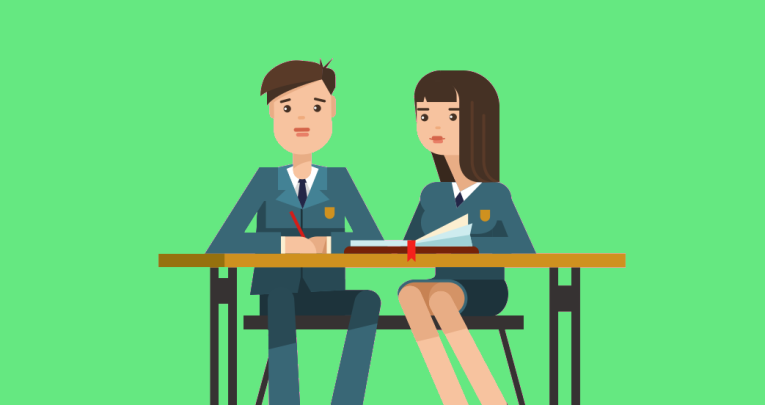 Help prepare your Year 11s as best as possible by easing any exam pressure with helpful study tools…

by Teachwire
It's that time of year again. You want to prepare your students to do the best they possibly can in their English language GCSE, without piling on the pressure.
So, if you can help them to revise in a way that doesn't feel like a non-stop conveyor belt of information passing in one ear and out the other, you've made a decent start.
We've rounded up a small selection of tips, tricks, games, worksheets and all kinds of resources to help with learning for this year's English language GCSE paper.
So check these out to see if anything might help your class study more effectively and efficiently.
1 | Past papers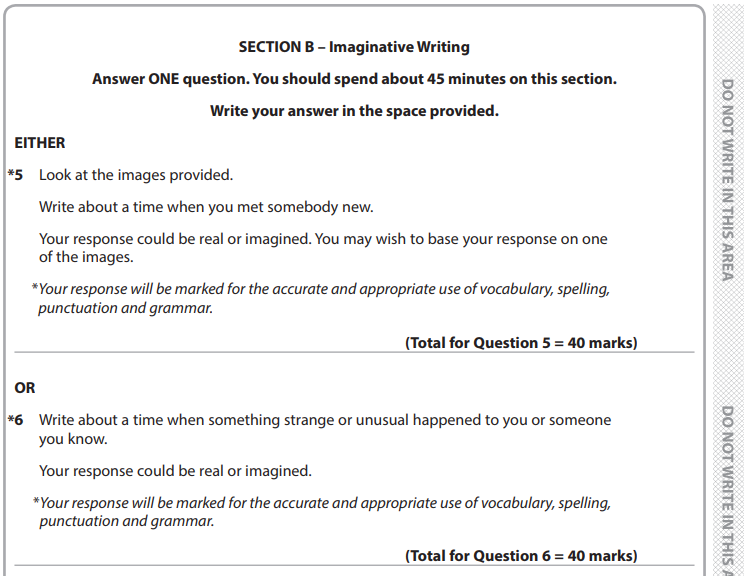 Just as we included them in our roundup of GCSE English literature revision resources it makes sense to start here with past papers.
Whichever exam board your school uses, whether it's AQA, EdExcel, OCR, WJEC, or CIE you'll find old papers at Revision World.
---
2 | Key terminology recap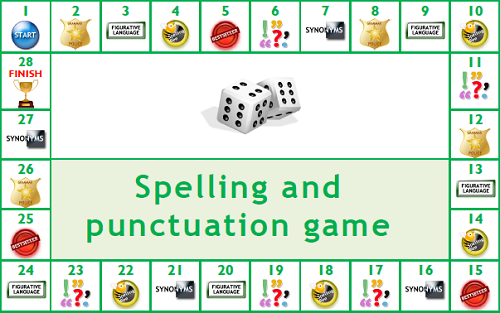 This bundle of resources from TeachIt helps students recap key words and terminology for GCSE English Language, and lets them play some tried-and-tested games and activities, like this printable language board game, to go over important skills for the exam.
There's even a handy revision calendar for them to print out.
See what might be useful for your students' learning here.
---
3 | Revision tool archive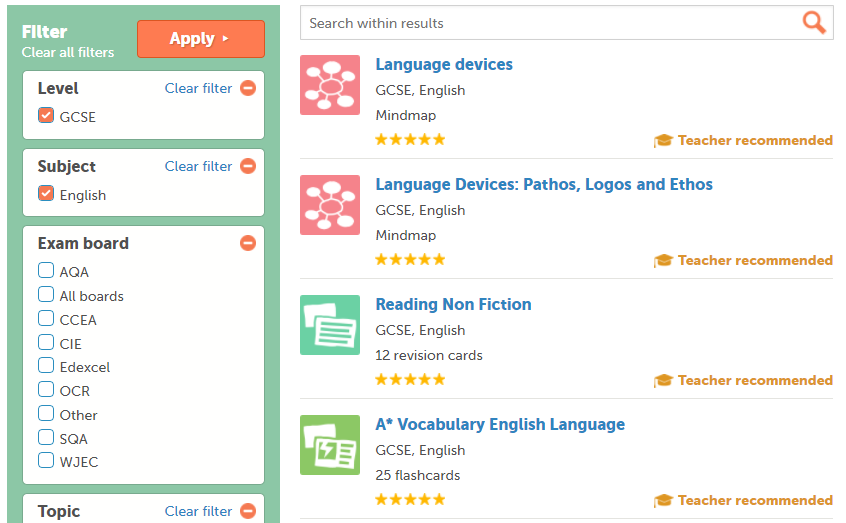 At getrevising.co.uk you can filter through the hefty bank of resources and narrow it down by level, subject, examining body and curriculum area to get exactly what your class needs.
---
4 | Revision videos
This comprehensive collection of resources from Ysgol John Bright school in North Wales rounds up an absolute wealth of helpful tools.
This includes YouTube video series from The English Teacher, Melanie Kendry and Mr Bruff, as well as PDFs, PowerPoints and Word docs covering everything Year 11s need for their English language tests.
Check out the full list here.
---
5 | Study guide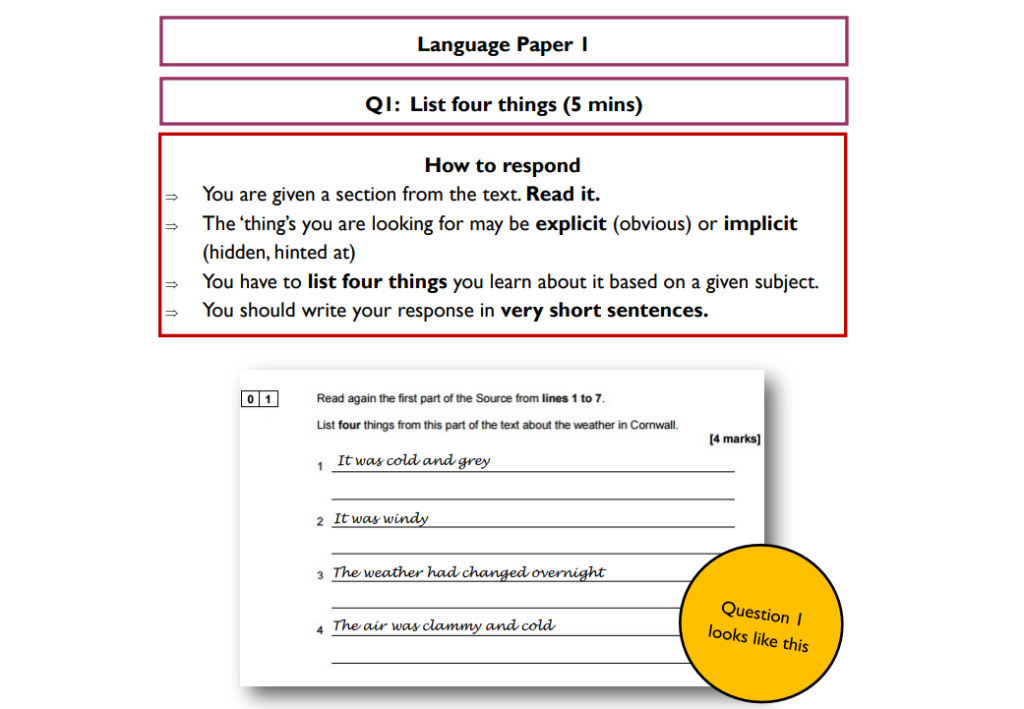 Here's a handy 17-page PDF guide that takes you through each of the questions on both papers.
Grab this free revision aid here.
---
6 | Geoff Barton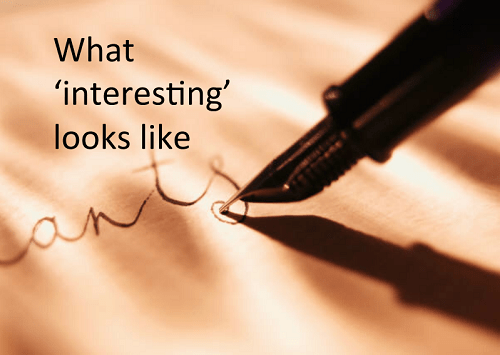 This page from Geoff Barton contains various resources for GCSE English that he has put together from his own teaching over the years.
The revision archive includes Handy Revision Hints, 'C or higher funpack', 'Interestingness' and more, and you can find them all here.
---
7 | Online revision tips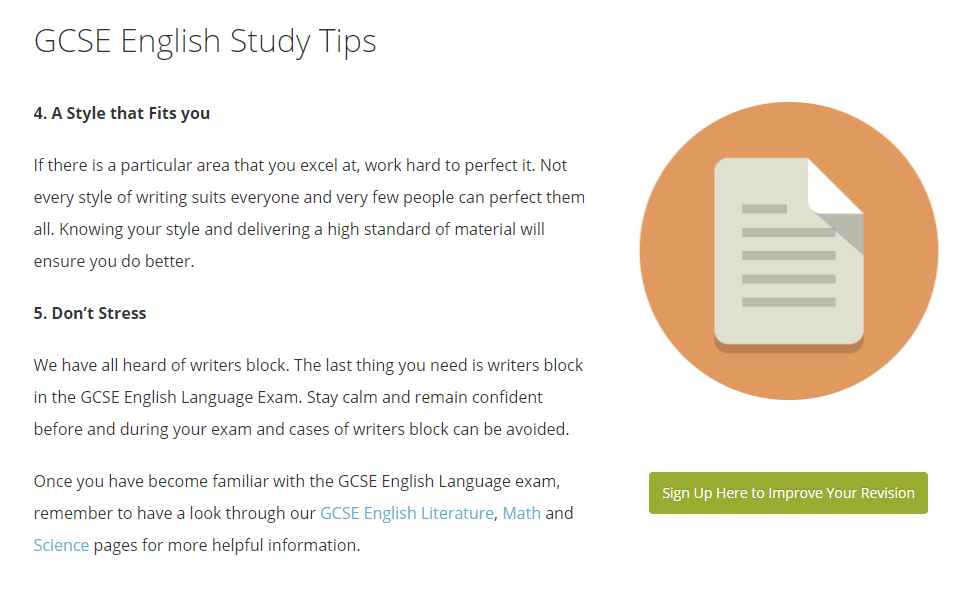 The concise and well-presented info on goconqr.com's revision guides should be well suited to young people's tastes, so it's worth pointing them in the direction of this English language-based guide.
---
8 | BBC Bitesize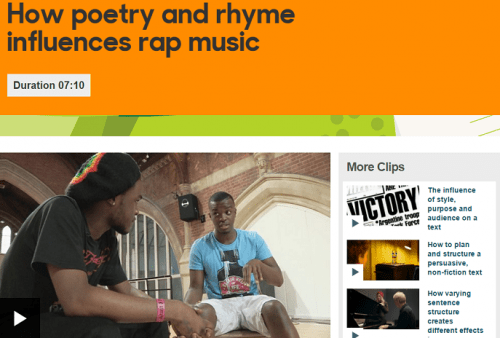 One of the many benefits of the BBC Bitesize sites is how well it is laid out. It's so easy to find everything you could want or need, and you know that it will all be formatted in a way that's, as the site name suggests, easily digestible.
One of the other benefits is the the wealth of high-quality videos, which can be a great means of digesting information rather than students trying to cram in every note they've made, work they've done and handout you've created over the last year.
So, this video, for example, and its accompanying guide, takes pupils through the influence of poetry and rhyme on modern rap music, while this one discusses the use of persuasive language to raise awareness of school bullying.
Find these and loads more here.
---
9 | Englishbiz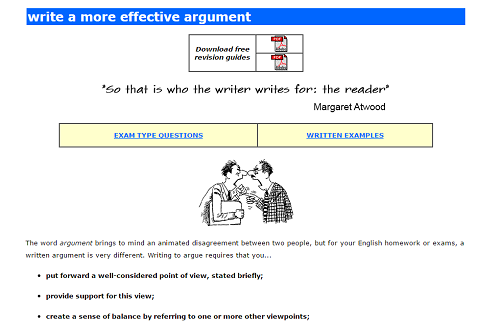 This set of skills-focused resources lets pupils test their skills at analysing poems, pieces of writing and more, or indeed create their own piece.
Get these resources here.
---
10 | More revision resources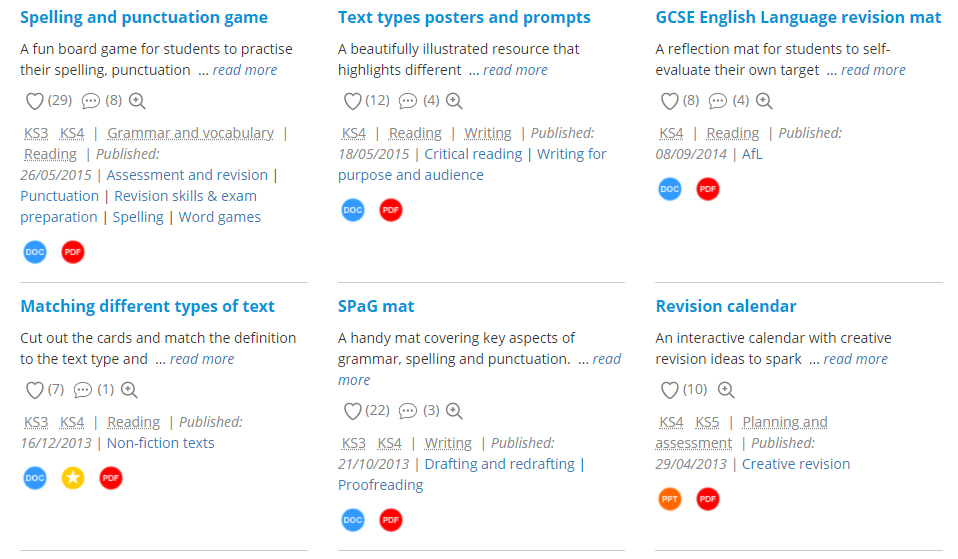 At Teachit English there's a great selection of revision activities including a a SPaG mat, language devices speed dating and pimp my writing.
---
You can also check out our last-minute maths revision resource roundup.