Two-page Word document worksheet
This activity encourages GCSE English Language students to focus on close analysis at word level. It's also a good revision of key grammatical terminology.
Students will first read an extract from the opening of 'The Invisible Man', before picking out certain word classes. Next they need to fill in some incomplete sentences analysing HG Wells' language choices.
---
Rosie Kelly is an experienced teacher of 16 years and a current GCSE English examiner. You can find more of her resources on her TES page rosiekelly343 and find her on her website at rosiekellytutor.co.uk. Browse more great ideas to help with GCSE English Language revision.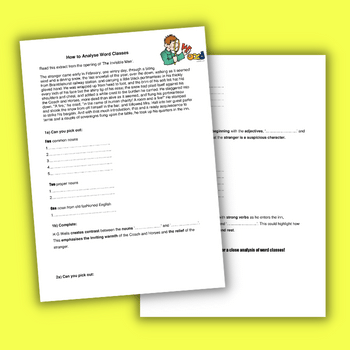 DOWNLOAD A FREE RESOURCE!
GCSE English Language worksheet – Analysing language at word level