10 SMSC Lesson Plans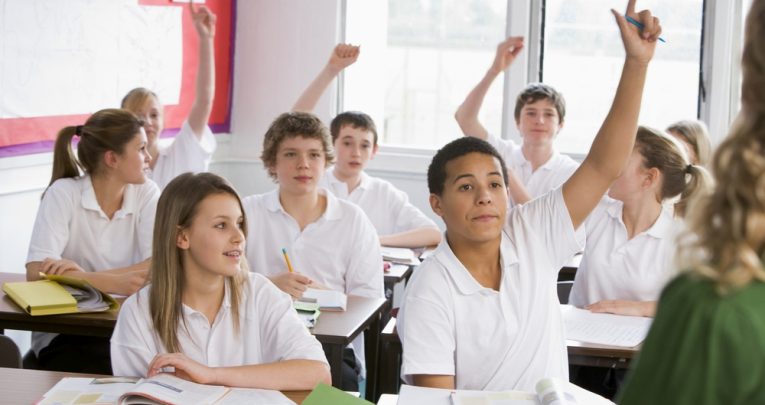 If you're in need of a spiritual, moral, social and cultural topic to discuss with your students, take a look and see if you can find any inspiration among this hand-picked selection…

by Teachwire
Spiritual, moral, social and cultural development has had a place in schools for decades at this point, but SMSC in practice tends to exist across a spread of subjects, taking in elements of PSHE, RE and edging into the territory of politics and philosophy.
As such, it's largely down to schools as to what the content and extent of their SMSC provision includes. If you need to plug a gap in your existing curriculum, or want to set about tackling a newsworthy but sensitive topic with your students, the following 10 sources of lessons and supporting materials should hopefully give you a helping start…
1 | British Red Cross
As well as a usefully concise guide to what SMSC actually is, the first aid specialist has an impressive array of 'humanitarian education resources' that cover a diverse range of topics, including street crime, sanitation, trauma and warfare.
---
2 | Child Bereavement UK
A well-rounded SMSC development programme will inevitably cover some difficult areas – and there few area more difficult than death and bereavement, particularly where younger learners are concerned. If you believe, as the charity Child Bereavement UK does, that including death and dying on the curriculum will help 'Pupils will feel supported, safe, and better able to cope when someone important in their lives does die,' you might want to investigate its four KS1 and KS2 lesson plans on ageing, grief and empathising with others who have lost a close releative.
---
3 | Amnesty International – The Human Rights Act
The Human Rights Act has been a lightning rod for assorted controversies and confusion in recent years, held up as responsible for everything from spurious legal compensation cases, to an obstacle preventing the prosecution of dangerous criminals. Recent comments by government Ministers suggest that the enshrinement into UK law of the European Convention on Human Rights [PDF] may not be with us for much longer – making now the ideal time to explore with your KS3 and KS4 students what the Act does and doesn't do, and what happens when certain protected rights conflict with one another, courtesy of these resources produced by Amnesty International.
---
4 | Parliament Education Service
If the Human Rights Act does end up being consigned the scrap heap, what will take its place – and how will the resulting law come into being? You'll find some helpful resources to help teach the latter and more besides – including the struggle to secure votes for women and what happens during the Chancellor's Budget – with these free resources, available from the Parliament website.
---
5 | A United Kingdom: The Power of Unity
From Into Film comes this set of resources to support the upcoming release of A United Kingdom – a film that tells the true story of the marriage between King Seretse Khama of Bechuanaland (now modern Botswana) and Ruth Williams, a white office worker originally from London, and how the couple's relationship caused an international outcry during the 1940s. Given recent media reports of alleged post-Brexit hate crime spikes, these particular resources comes across as rather timely, exploring as they do issues surrounding national identity, unity and what's meant by British values.
---
6 | Terrence Higgins Trust
For all the progress made in societal attitudes towards LGBT issues, homophobic and transphobic bullying in schools remains a persistent issue. The 'Out At School' resource pack from Terrence Higgins Trust includes a 39-page teachers' guide containing KS4 lesson ideas relevant to geography, RE, MFL, geography, English and drama. There's also the 'Rewriting History' resource and accompanying activity slides, which provide a means of exploring key moments and issues within British LGBT history over the past 50 years.
---
7 | Samaritans – Self-Harm Myths and Facts
In this single 1-hour lesson produced by Samaritans, students learn what self-harm is and how to spot it, and get acquainted with widely-held misconceptions regarding the condition. Students then proceed to find out about the possible signs that someone might be self-harming, and how they might be able to support and help the person in question.
---
8 | Islam and prejudice
Originally devised for Teachwire's sister print publication Teach Secondary, this KS3 lesson by Lat Blaylock looks at how British Muslims are frequently portrayed as fanatics or terrorists within the media. Students are encouraged explore the disconnect between the stereotypes and reality, and consider how such perceptions might have taken hold and why.
---
9 | Diocese of Bristol – SMSC and Citizenship
Over at the website of Church of England Diocese of Bristol, you'll find a generous selection of SMSC and citizenship lesson plans spanning KS2 to KS4 on topics that include how people express their identity, how people should live (and who should they be inspired by) and the process involved in making moral choices, among others.
---
10 | Syria: A Children's Crisis?
Produced by Oxfam, this resource pack includes three 1-hour lesson for KS3 learners that sets out to familiarise students with the experiences and situations faced by civilians fleeing the ongoing war in Syria. Drawing on the video testimonies of young refugees and the United Nations Convention on the Rights of the Child, students go on to explore whether the Syrian conflict constitutes a 'children's crisis', before devising their own awareness and fundraising campaign.