PDF algebraic fractions worksheet for KS3, with answers
PDF worksheet with answers that gets students to factorise, then simplify algebraic fractions.
KS3 Maths Curriculum Area
Algebra Understand and use standard mathematical formulae; rearrange formulae to change the subject
---
Tumshy is a retired teacher having spent 34 years teaching maths in Scotland. You can find his resources on his website, duggie.weebly.com, and on his TES page, tumshy.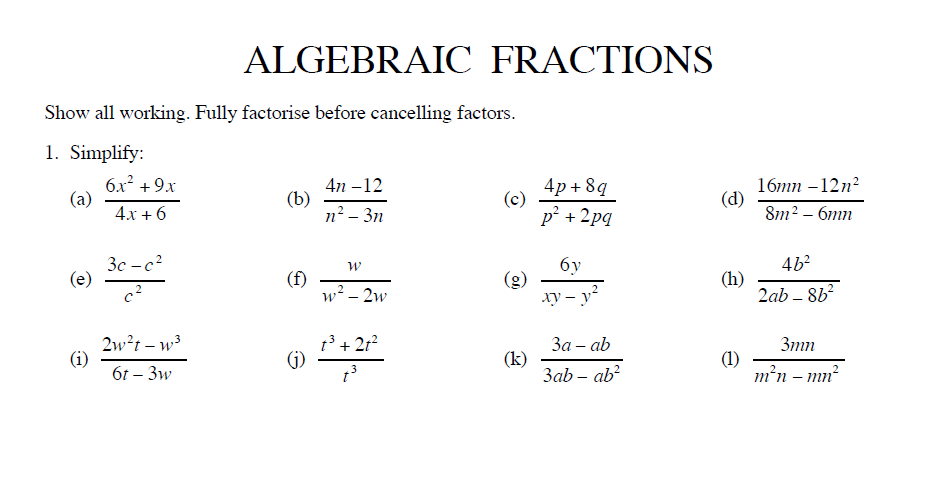 DOWNLOAD A FREE RESOURCE!
Simplify Algebraic Fractions Worksheet and Answers for KS3 Maths