PDF algebraic fractions worksheet for KS3, with answers
This free algebraic fractions worksheet with answers asks students to factorise, then simplify algebraic fractions.
Algebraic fractions worksheet
There are 56 questions for students to have a go at – split across five different sections. Pupils need to show all working and fully factorise before cancelling factors.
Use this worksheet in class or send it home with pupils as homework.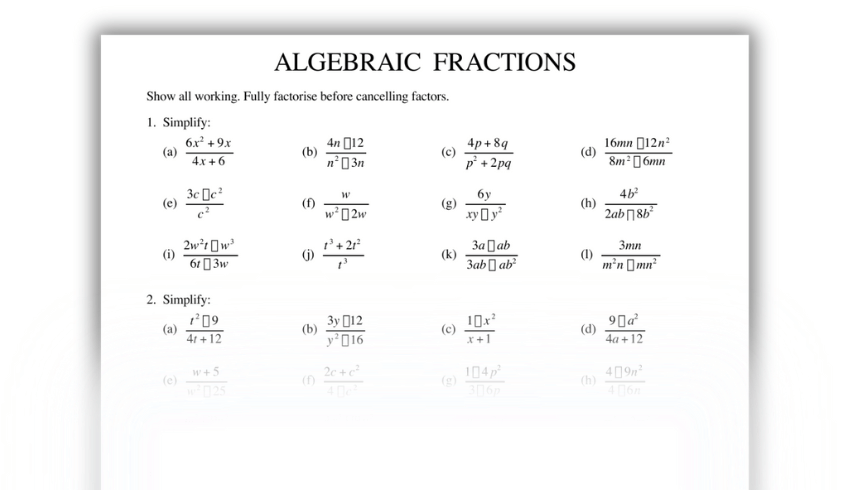 KS3 Maths Curriculum Area
Algebra Understand and use standard mathematical formulae; rearrange formulae to change the subject
---
Tumshy is a retired teacher who spent 34 years teaching maths in Scotland. You can find his resources on his website, duggie.weebly.com, and on his TES page, tumshy.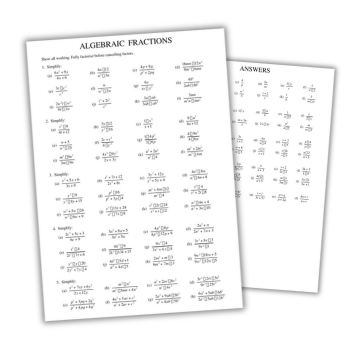 DOWNLOAD A FREE RESOURCE!
Algebraic fractions worksheet – Factorising and simplifying for KS3 maths