PDF containing 50 maths problem-solving questions suitable for KS3 and GCSE classes, plus a separate PDF of answers
This booklet contains over 50 problem-solving questions suitable for KS3 maths and GCSE maths classes. The answers are also provided with each question.
There are problems that are suitable for foundation and higher and ones that are suitable for higher tier only.
KS3 Maths Curriculum Area
Geometry and measures Interpret mathematical relationships both algebraically and geometrically.
---
Influenced, inspired and informed by the work of leading maths researchers and practitioners across the world, White Rose Maths brings together a team of highly experienced and passionate maths teaching experts to train, guide, help and support all those who want to make change happen in their schools. You can find more resources at whiterosemaths.com/schemes-of-learning and follow on Twitter at @whiterosemaths.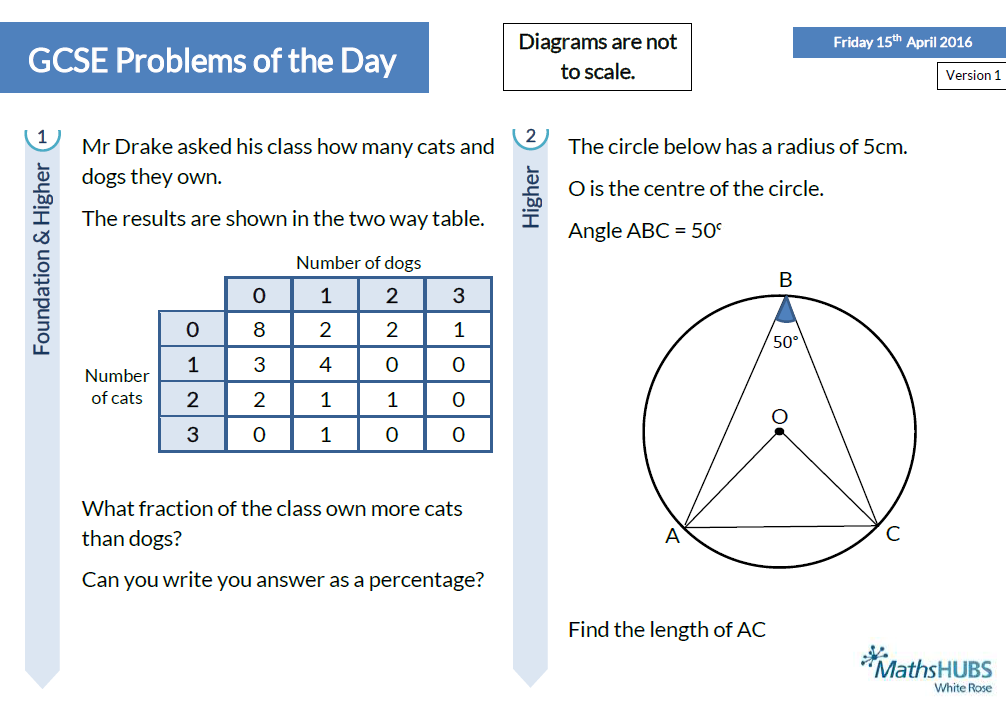 DOWNLOAD A FREE RESOURCE!
Problem Solving Question of the Day Compilation Worksheets for KS3 Maths