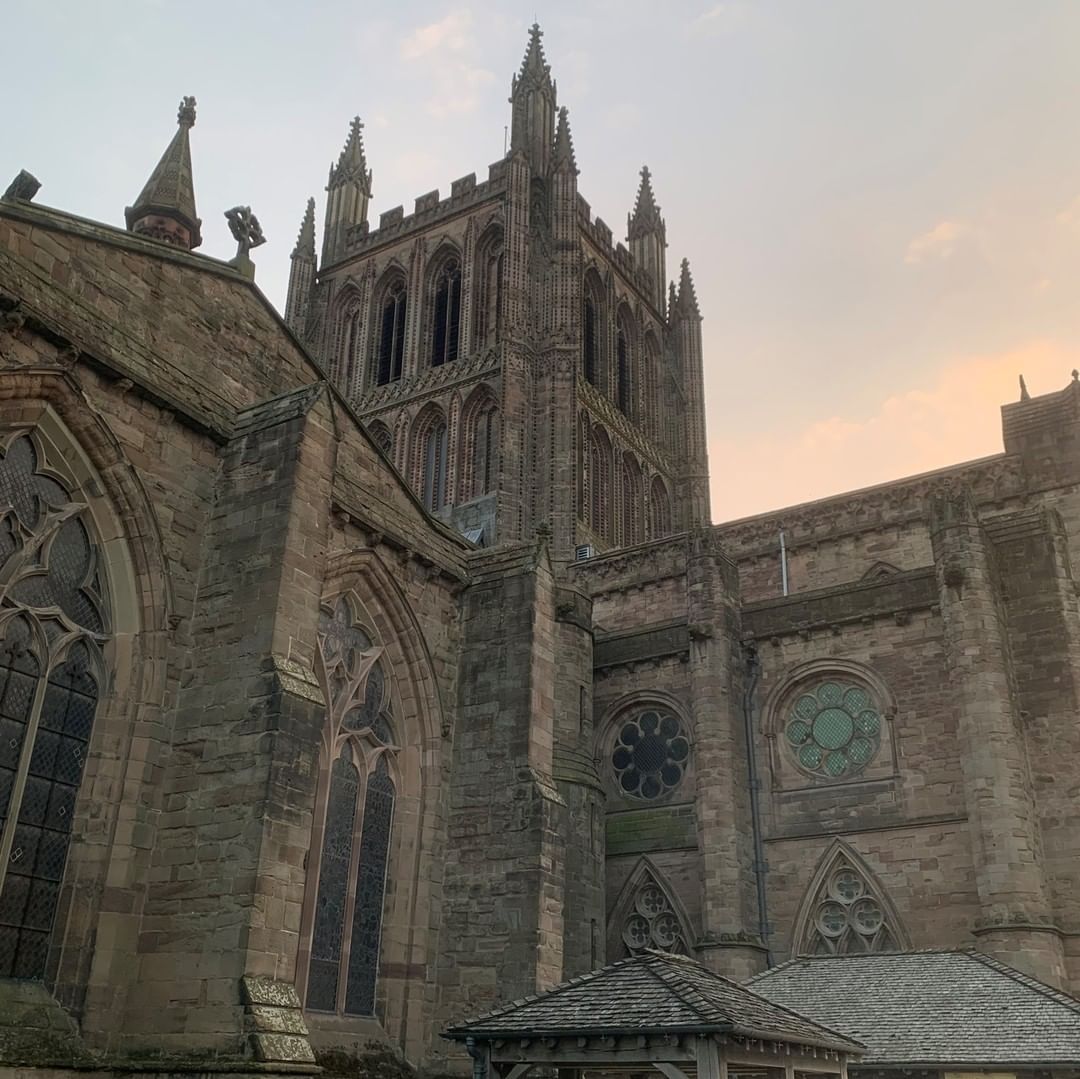 Full View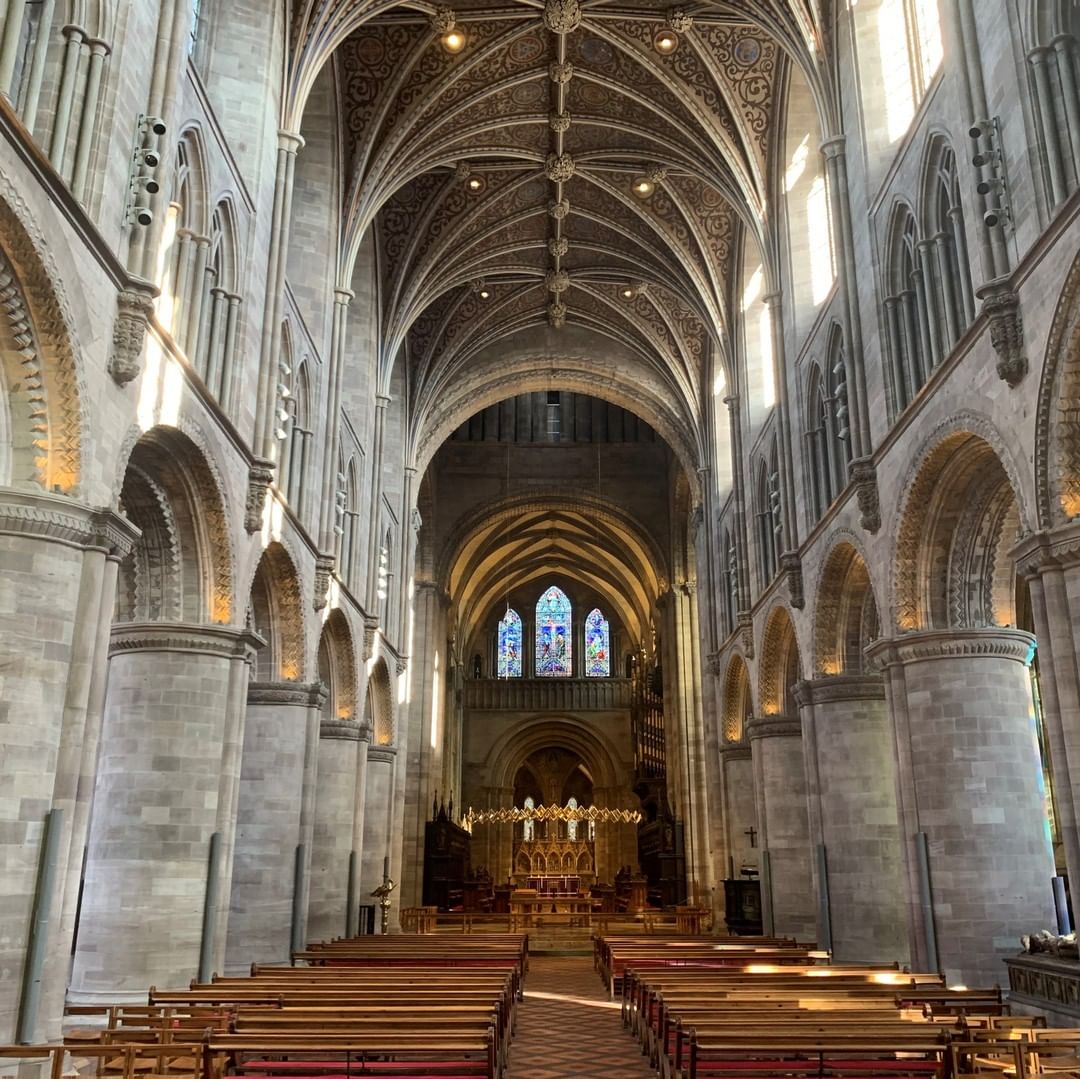 Full View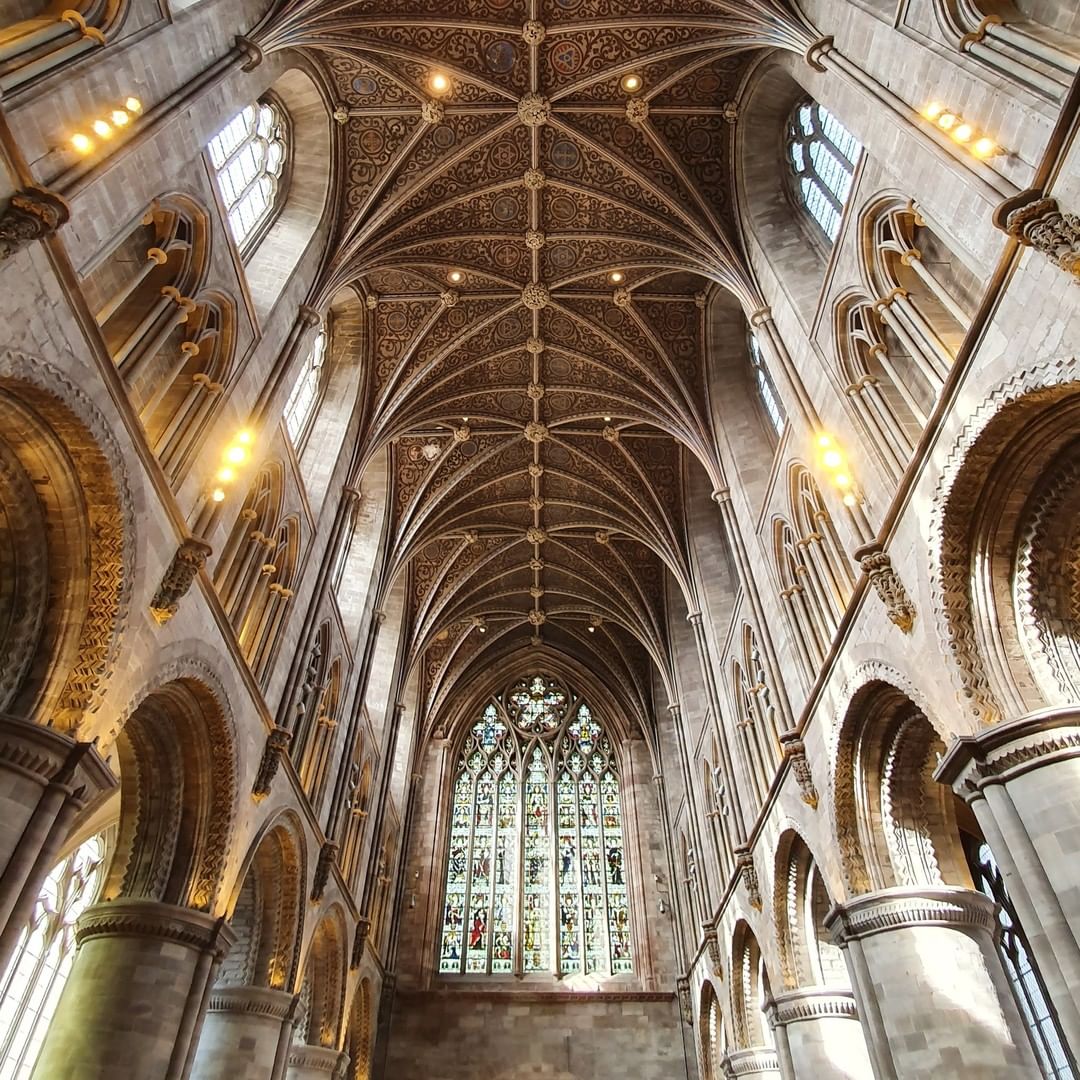 Full View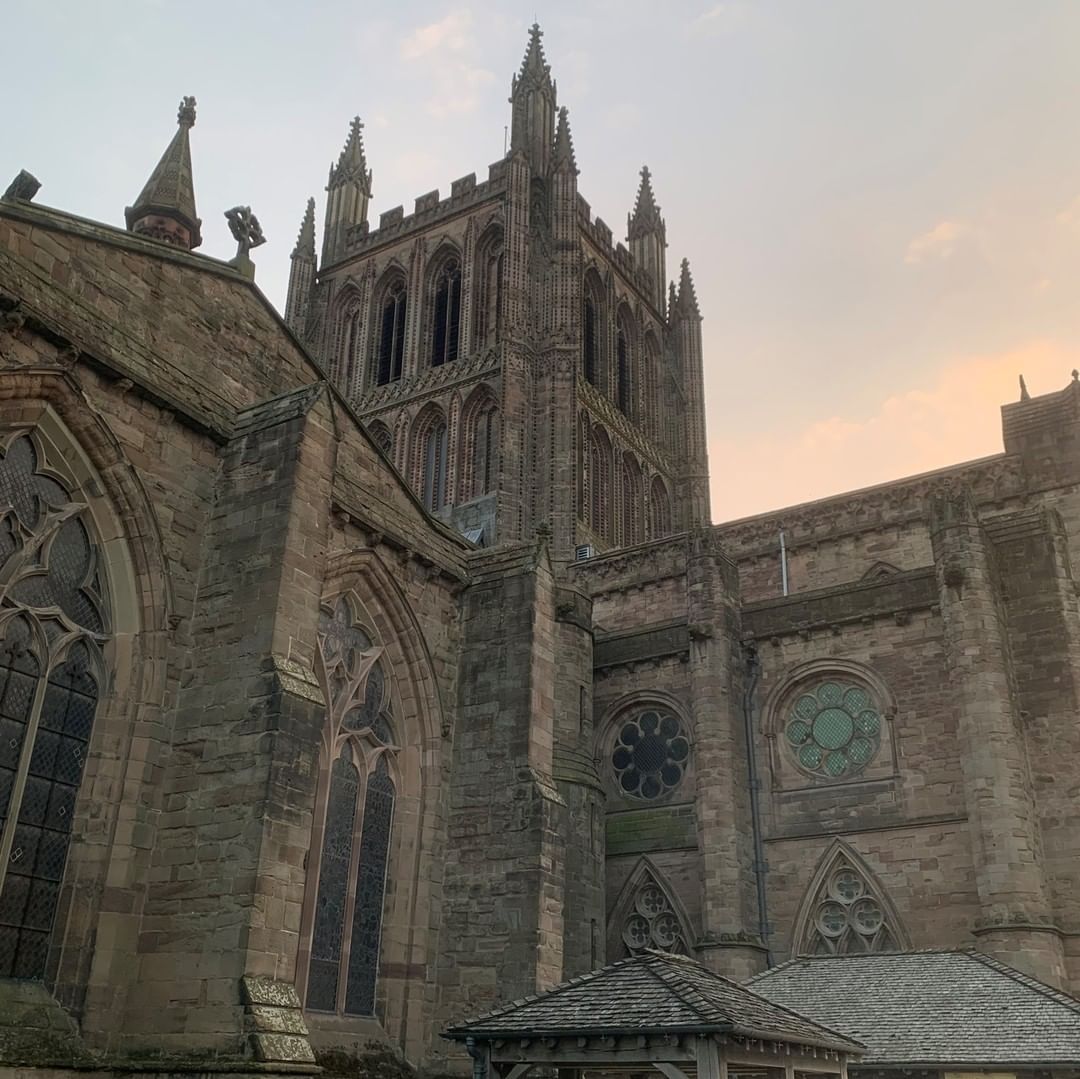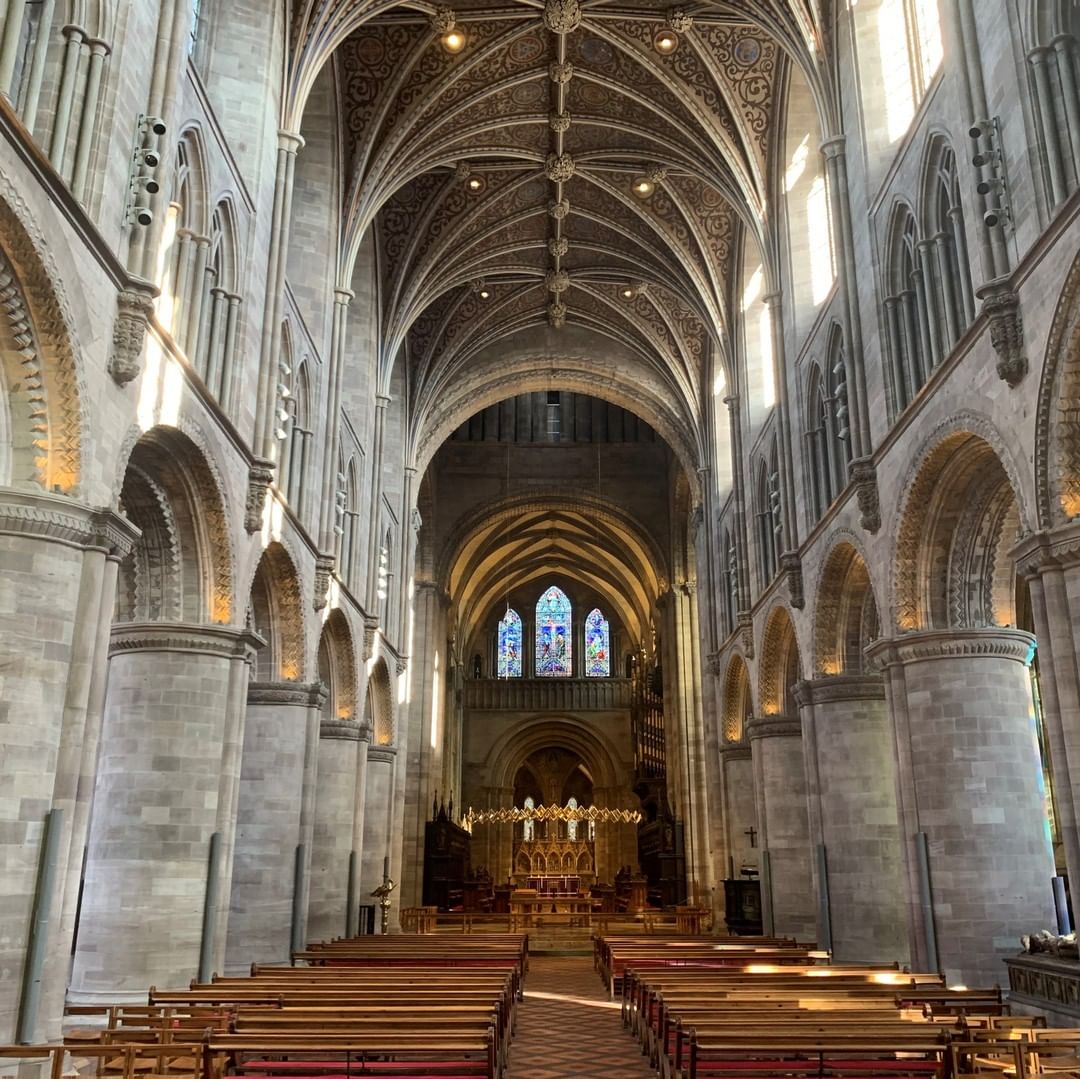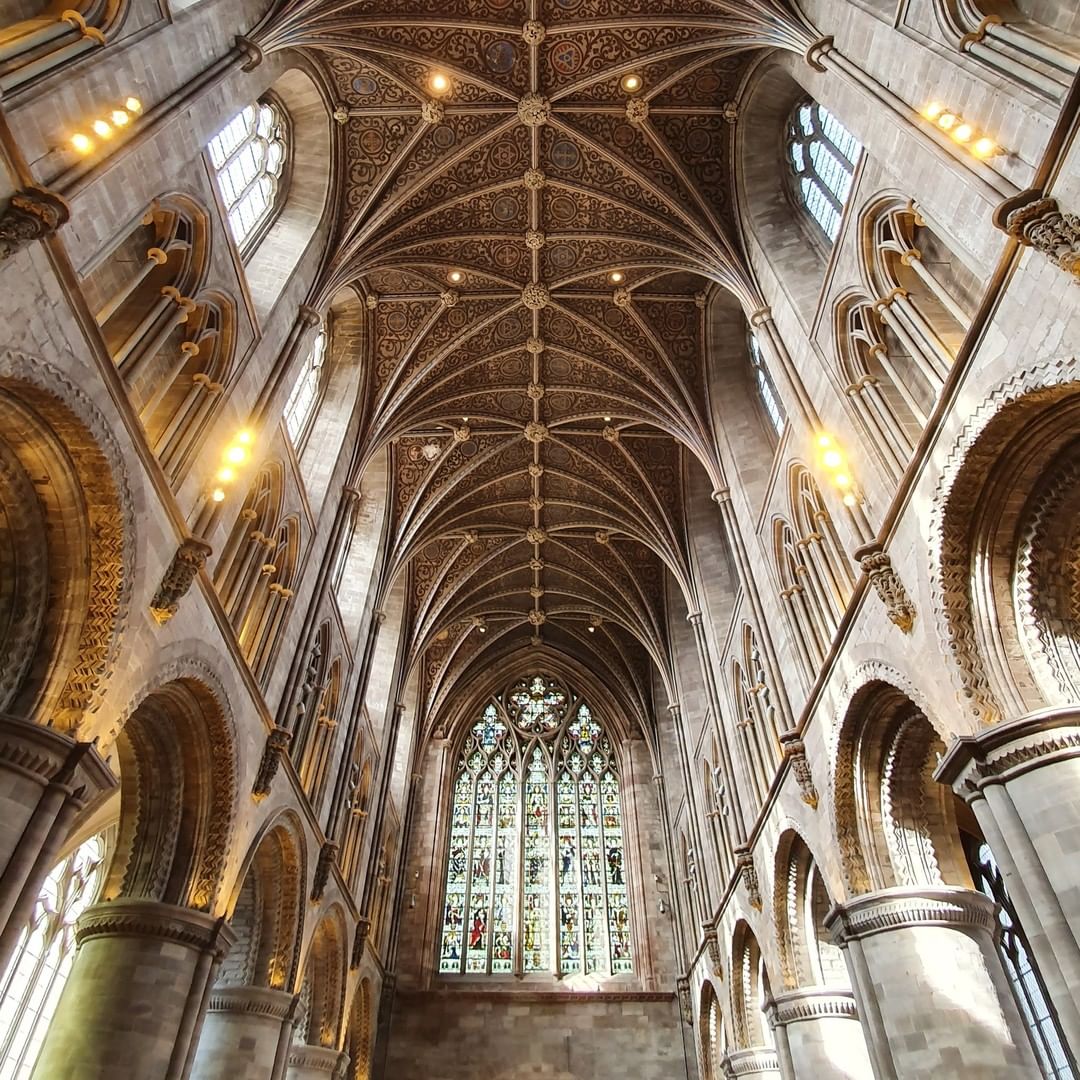 Photos of Hereford Cathedral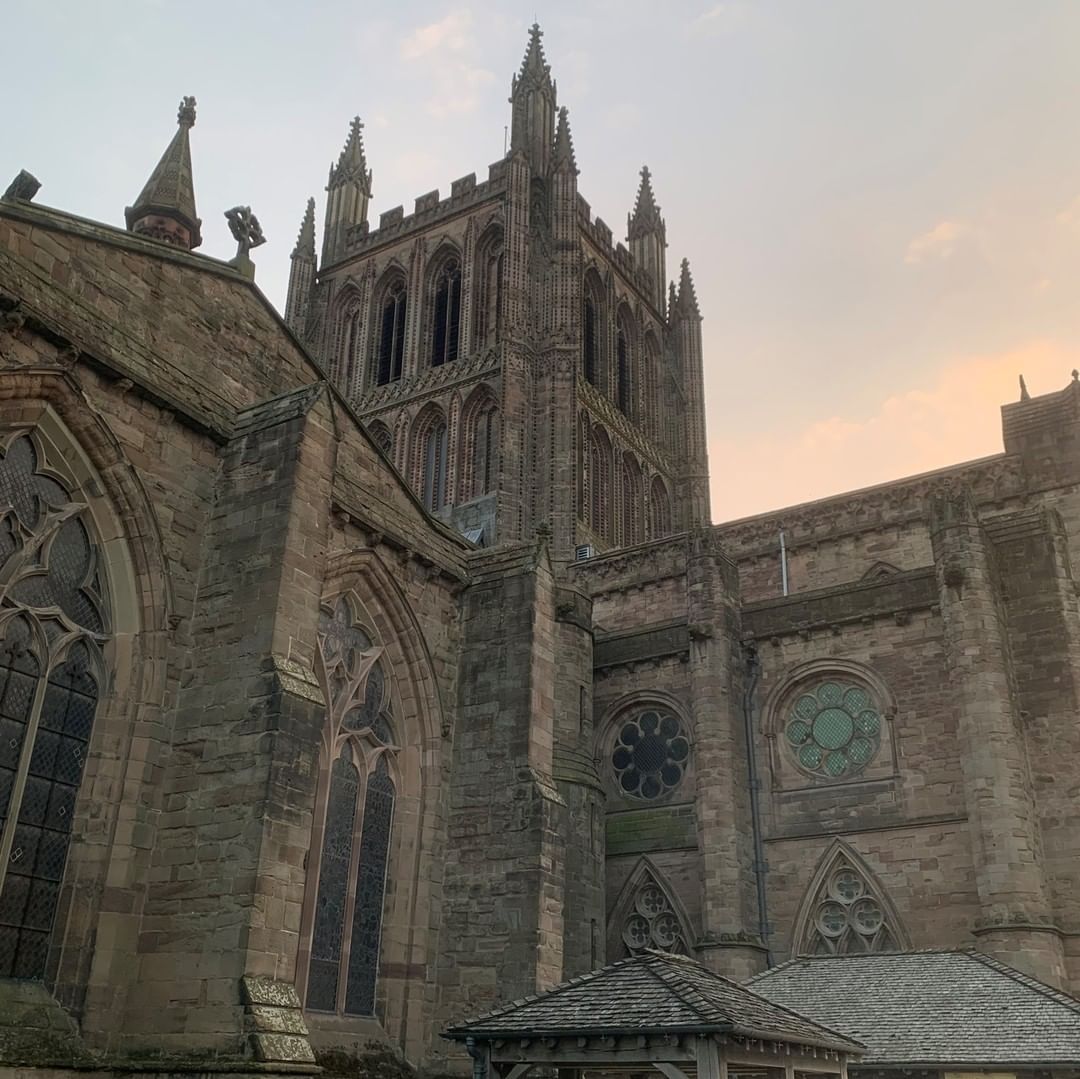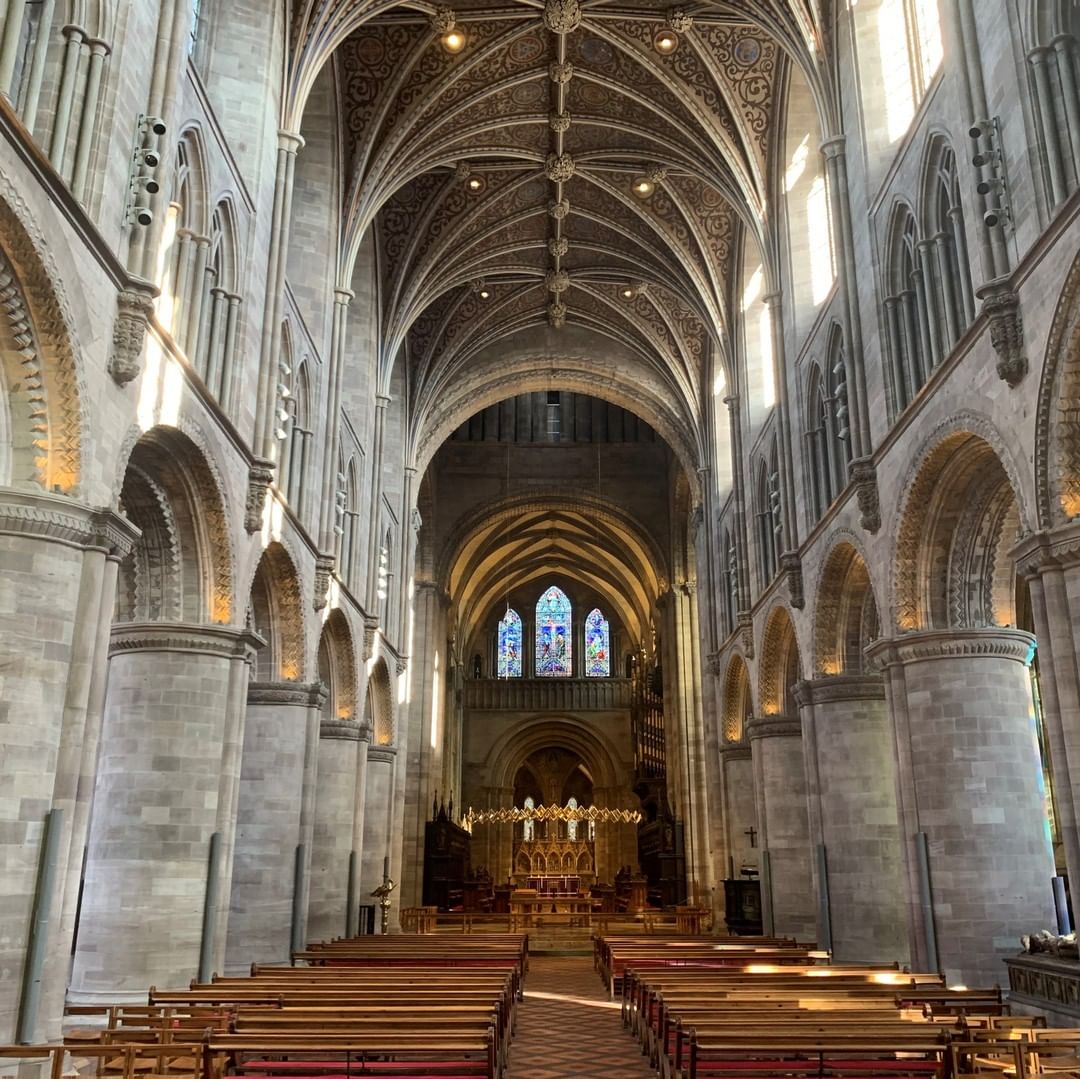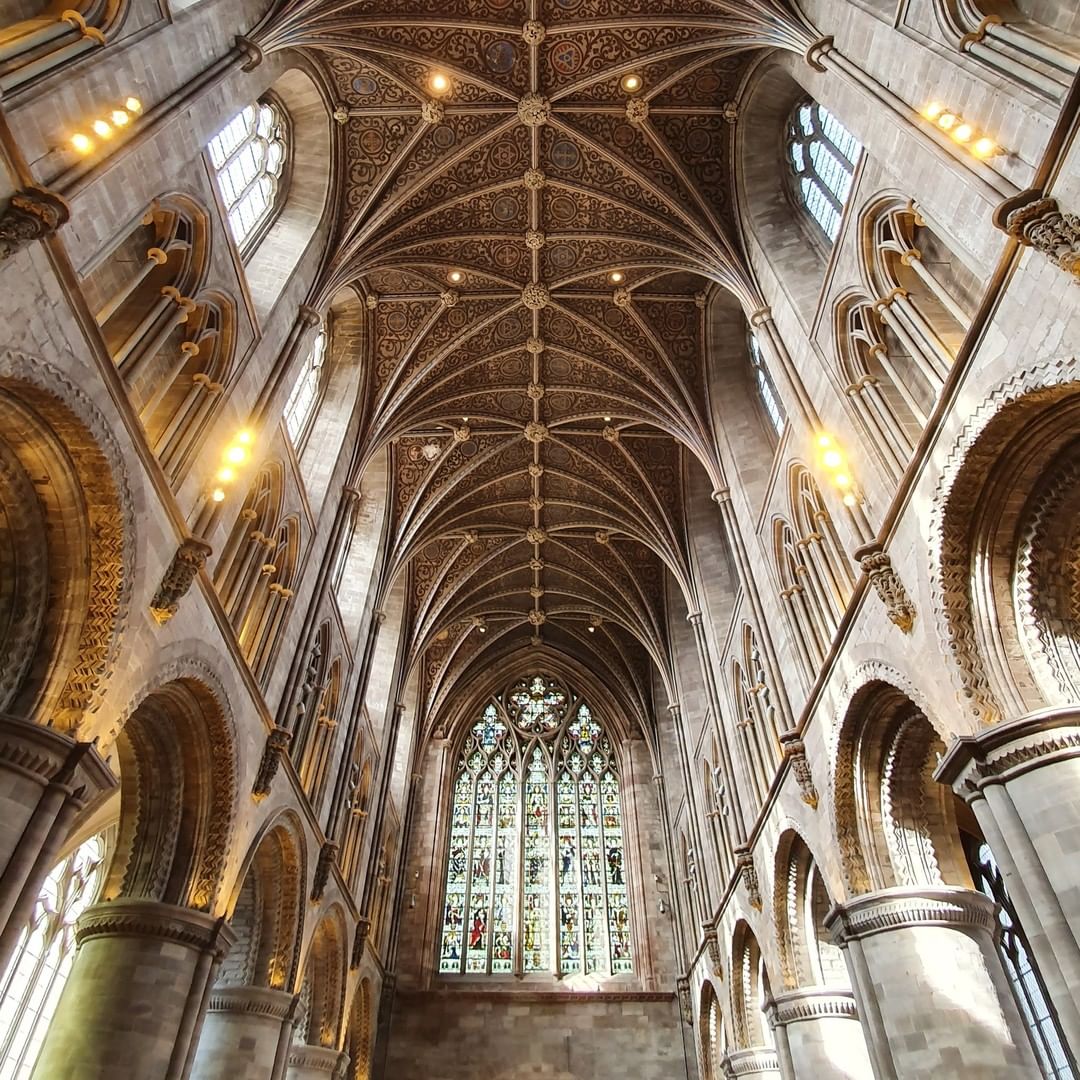 What will students see and do?
Hereford Cathedral has been a site of community and history for centuries, having been formally founded in the 696 AD. Today, the educational team has developed an extensive programme of activities to share this rich history with schools.
The cathedral is known for its impressive gardens, which pupils can also discover on a guided tour.
The tours and workshops cater for Key Stage 1 through to Key Stage 5. Visits can be as short as 45 minutes, or several workshops can be combined to create a full day of educational experiences.
There are special educational events for schools relating to religious holidays, such as Easter and Christmas, tying in with the RE curriculum.
You can also arrange self-guided tours. These also need to be booked in advance and there is a teacher's pack available to support this.
Alternatively, the education team can bring workshops to your school, and offer virtual school trips with digital resources.
Thanks to the central location of the Cathedral, you're well placed for combining the visit with other activities while visiting Hereford.
---
How does the trip link to the curriculum?
There are a range of workshops which are suitable for all levels. These include calligraphy, brass rubbing, praying with beads, stained glass windows and more. These can be added to the main curricular workshops, which are:
Early Years/Reception Pupils
The youngest visitors are met in the cathedral barn before their mini visit, which lasts 30-45 minutes. In this time, there are a lot of sensory discovery activities, such as looking at the colours of the stained-glass windows, feeling the stone and wood carvings, tasting special food and listening to choral music. They will also have the opportunity to try on cathedral clothing and speak through the microphone from the pulpit.
Key Stage 1
There are three workshops specially created for KS1 pupils. The first is Hereford Cathedral: A Special Place, which uses a storytelling format with a puppet to teach pupils about the Cathedral.
The Story Time workshop focuses on the importance of holy books, as children discover a bible story and share their thoughts on what it means.
Finally, the Shapes and Spaces Trial gets pupils exploring the architecture of the building, before building their own models of the cathedral.
Key Stage 2
There are several workshops designed to meet with KS2 learning outcomes. The Mappa Mundi and Chained Library Exhibition introduces pupils to the UNESCO World Heritage map, alongside explorer worksheets. The library itself has an old-world 'Hogwarts' feel, and children can learn about how books were made before printing.
The Signs and Symbols Trail is very hands-on and introduces the concepts of Christian worship and symbolism.
The Anglo-Saxon Hereford exercise tells the story of Kind Offa, as well as the archaeological discoveries at the cathedral. They can decorate a sword to take away with them.
In the Tudor Trail, visitors discover the lives of Tudors, with a visit from Henry VIII. And in the Lives In The Middle Ages workshop, children look at the Black Death and learn some Latin.
Key Stage 3
For students at this level, the Cathedral offers visits focused on history and RE, but there's also the option to use the space to inspire subjects like music and art. The education team is happy to work with you to create an experience based on your learning outcomes.
GCSE, A-Level and Beyond
Contact the education to discuss your requirements and to create a bespoke package.
Subjects covered
---
Teaching resources provided
All resources and materials are provided for each activity led by the educational team.
For self-guided tours there is a teacher's pack, including preparation work, for students, as well as a recommended trail and follow-up suggestions for your return to school.
---
Minimum and maximum group size
This varies depending on the age and size of your group and the activities booked. It's requested that there is one adult present for every ten pupils.
---
Details of risk assessment
Risk assessments are available from the education department, but it is strongly advised that schools conduct their own risk assessments as well.
PLANNING
Don't miss our downloadable A-Z guide on completing a risk assessment
---
Facilities On-Site
The cathedral barn is the starting point for most school groups where pupils will be briefed on the day ahead. It's also a good space for a snack or refreshment break.
For groups bringing packed lunches, a covered area can be provided in case of rain.
The cathedral shop has a wide range of educational items and souvenirs available to buy. There is also a café onsite.
There are accessible toilets onsite.
---
Opening Times
Most parts of the Cathedral experience are available between 10-5, Monday-Sunday. Contact the education team to discuss custom arrangements.
---
Pricing
Prices for most workshops range from £2 to £5 per child.
---
Travel arrangements
The cathedral is in the centre of Hereford city, so there is no parking available immediately nearby. Coaches will need to use public car parks or drop pupils off on nearby Broad Street.
Address
Hereford Cathedral, 5, College Cloisters, Cathedral Close, Hereford, Herefordshire
HR1 2NG
---
Enquire Now
Book your school trip to Hereford Cathedral
For information on booking your school trip to this venue, click below.