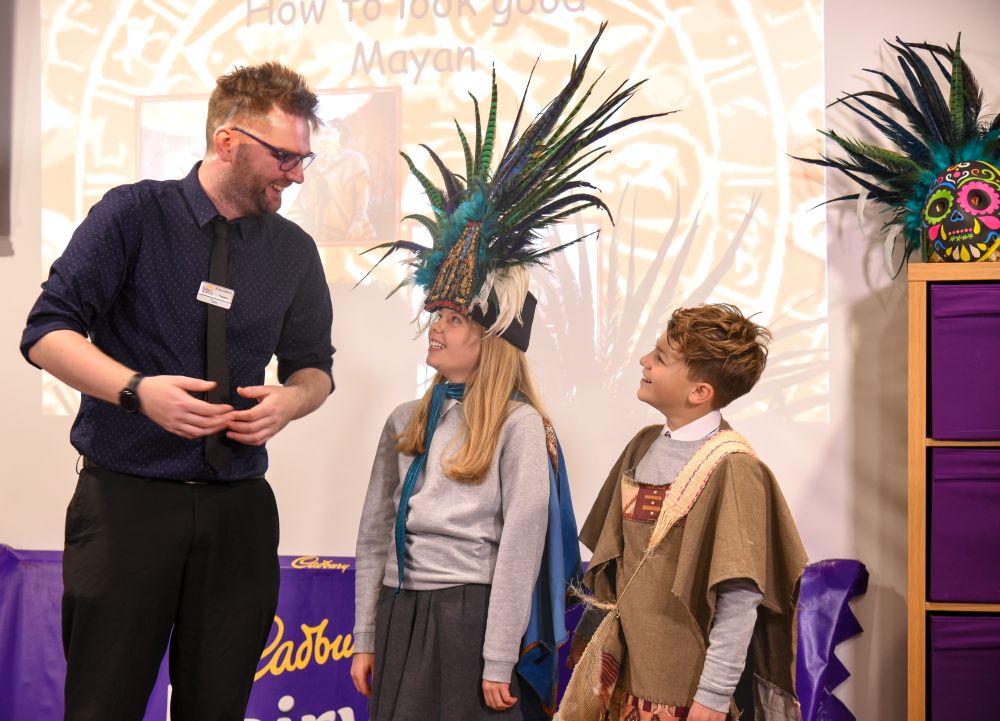 Full View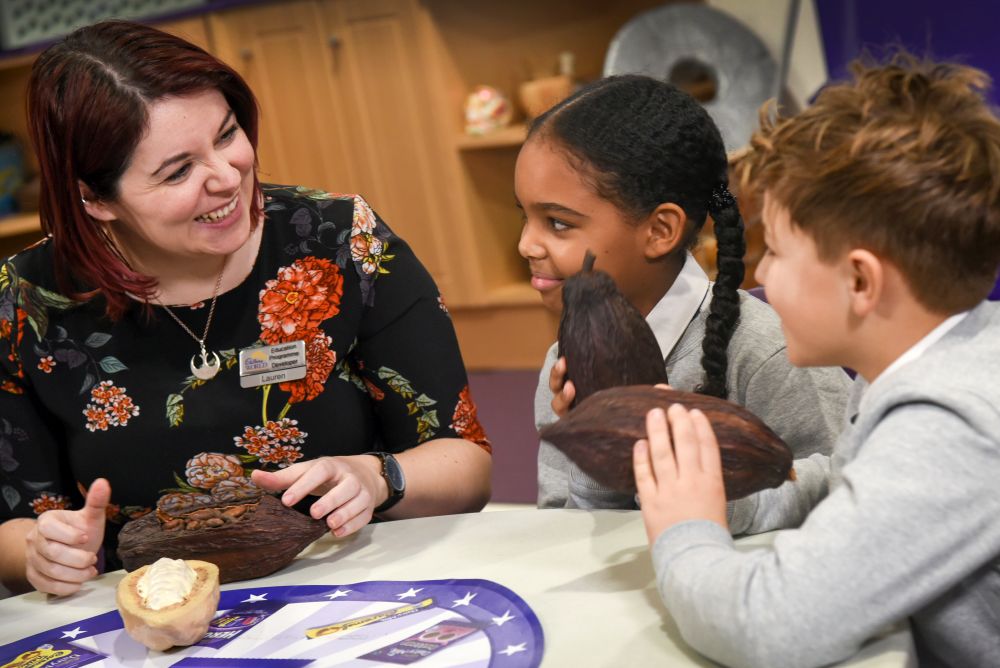 Full View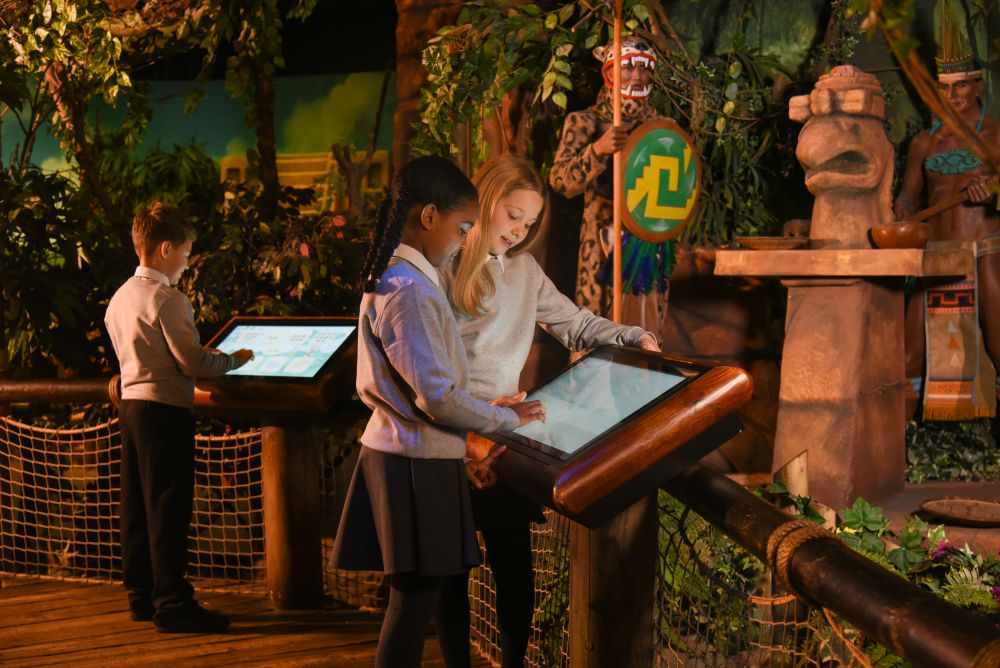 Full View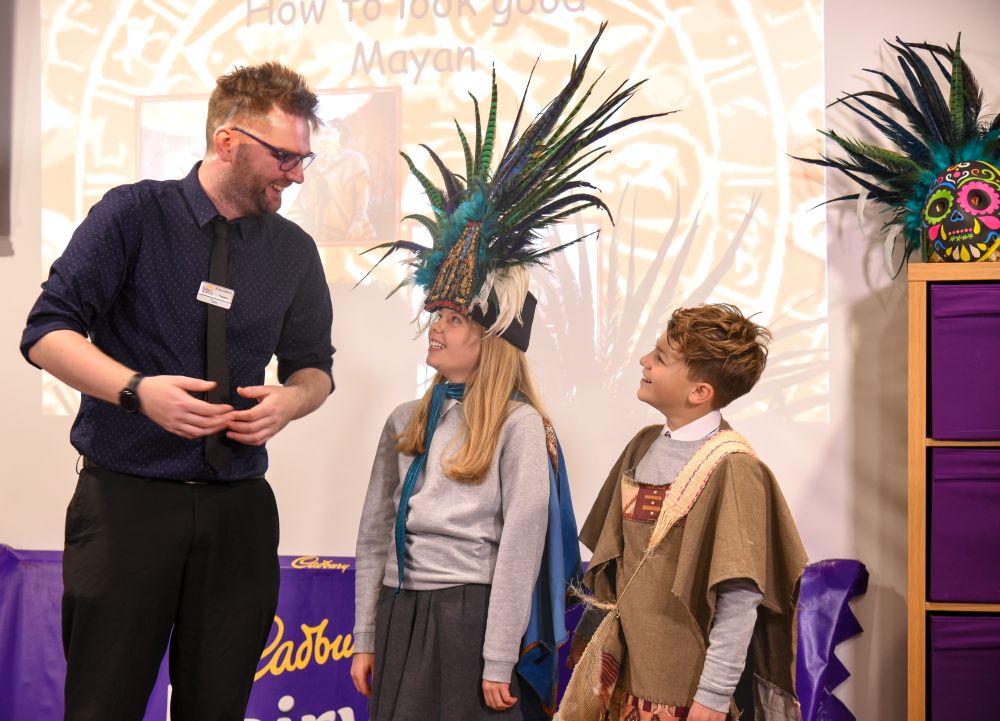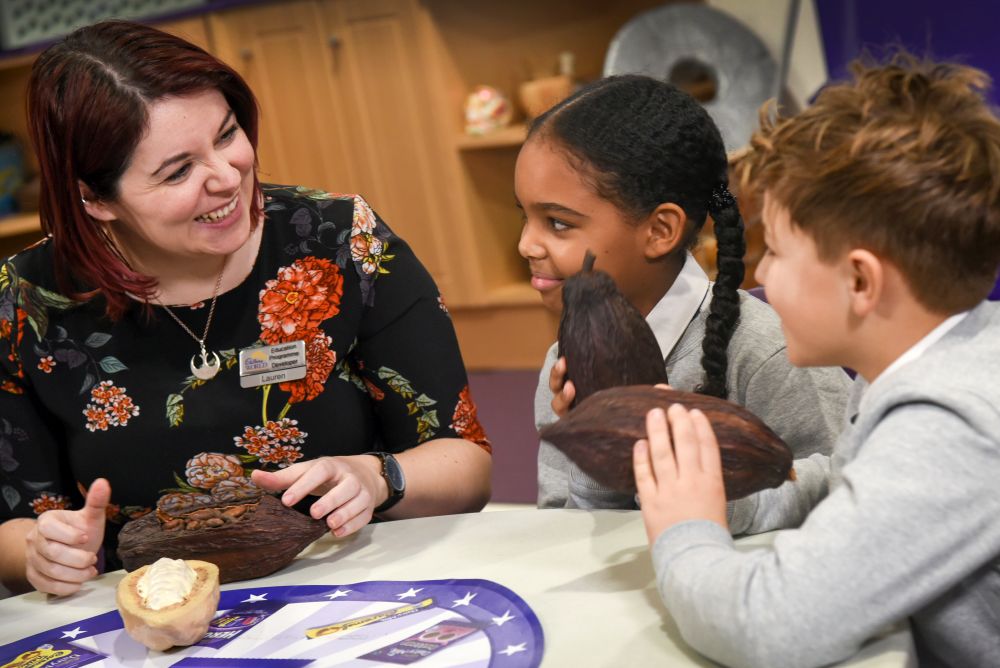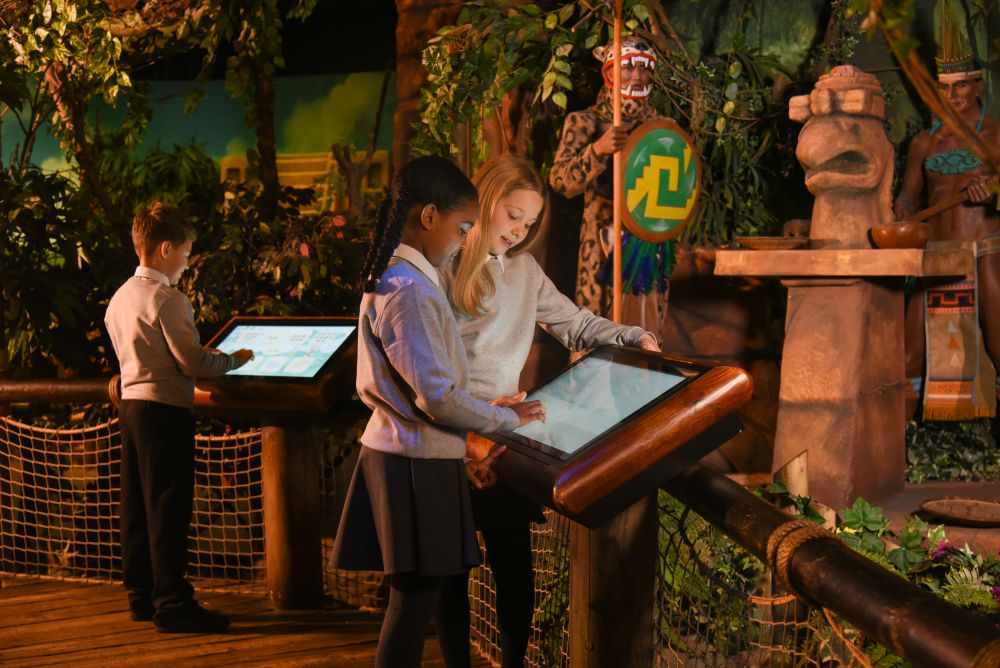 Photos of Cadbury World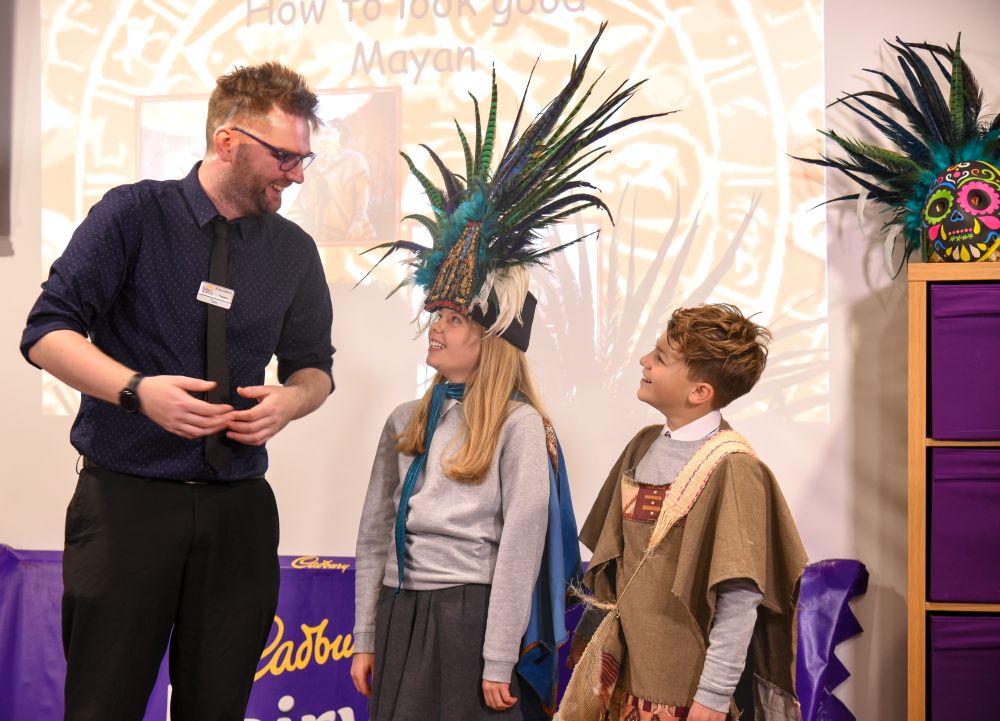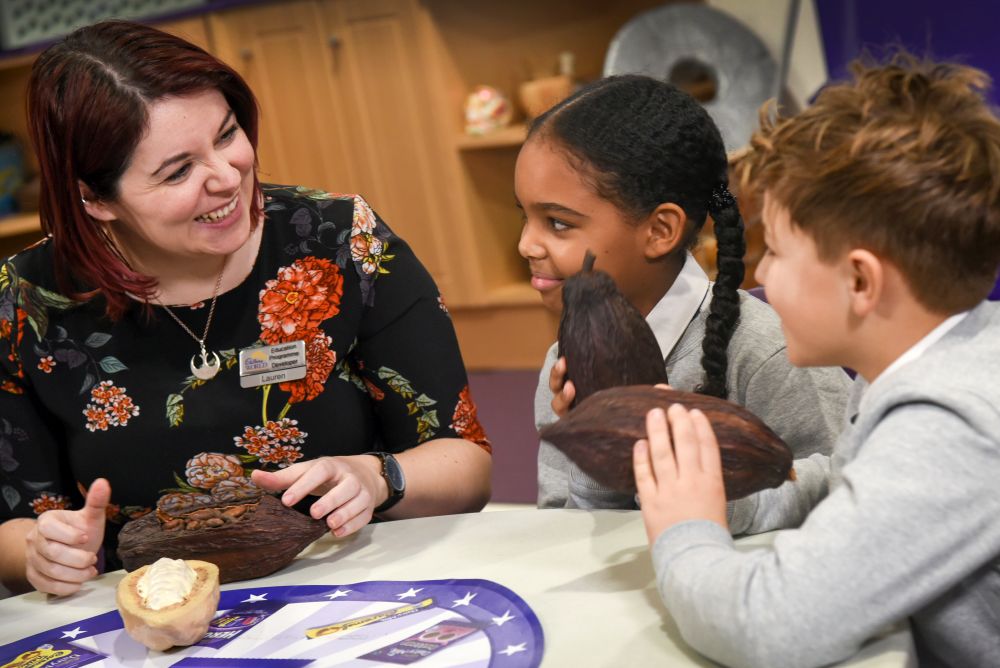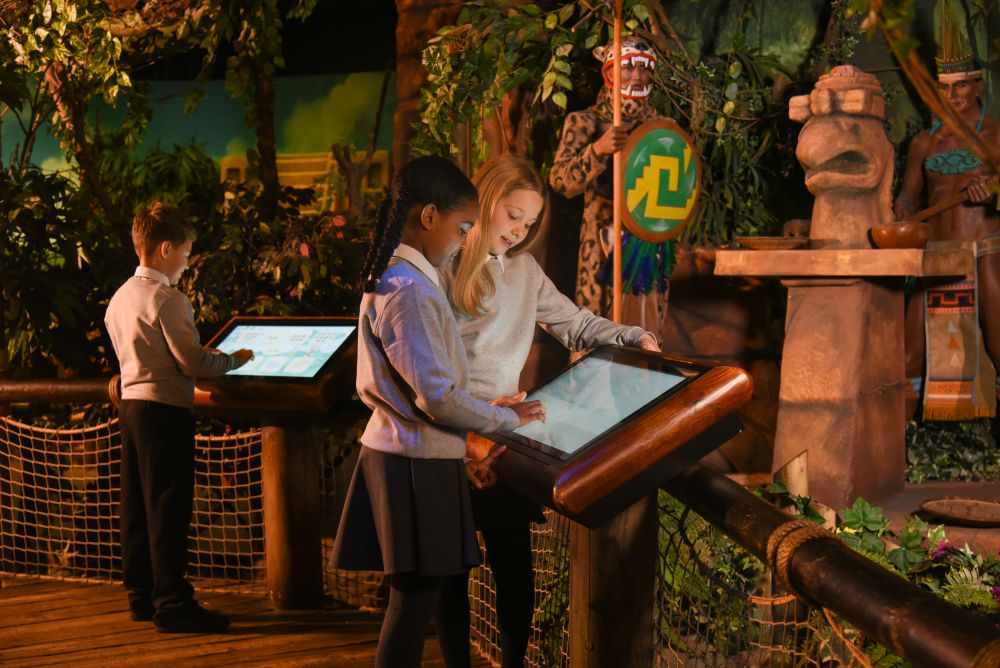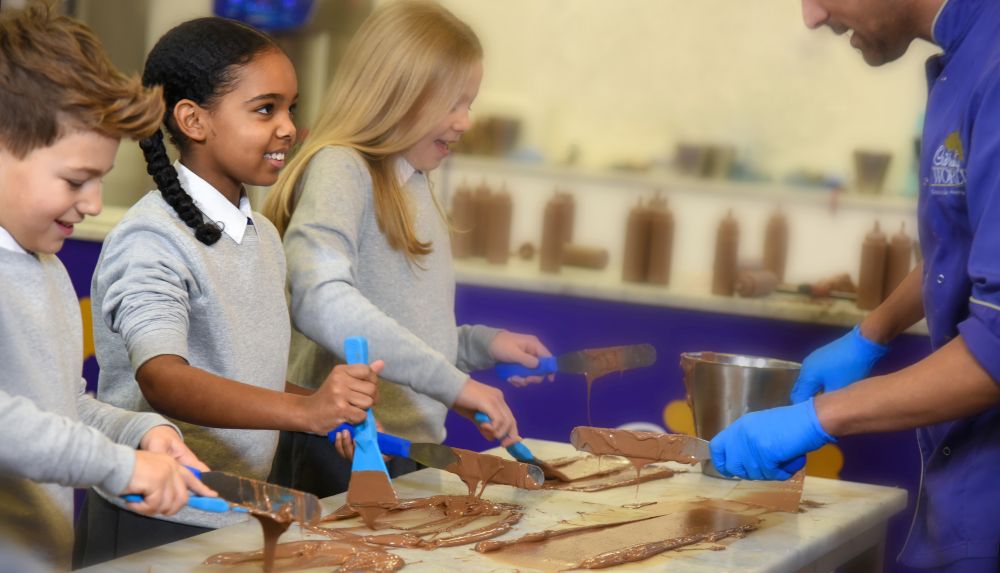 What will students see and do?
Cadbury World is located on the grounds of the original Cadbury factory but it isn't a tour of the factory itself. Instead, Cadbury World offers a self-guided exhibition tour introducing visitors to the history, the making and the magic of Cadbury confectionery.
There are numerous areas of interest at Cadbury World, such as:
• 4D Chocolate Adventure: Ride the Crunchie rollercoaster and dive into liquid Cadbury Dairy Milk with Freddo and a whole host of Cadbury characters, as they whisk you away on an adventurous 4D cinema experience complete with motion seats.
• Manufacturing Area: Features interactive video stations that share how popular Cadbury brands are made, including Creme Egg, Buttons and Roses.
• The Gill Cocks Collection: Contains nearly 2,000 items of Cadbury memorabilia dating as far back as the 1800s, all of which have been donated by Gill Cocks, an enthusiastic curator.
• Making Chocolate Story: Here's where you'll find out how it's made with a few additional surprises.
• Bull Street: Travel back in time to a recreation of Victorian Bull Street, the site where Quaker entrepreneur John Cadbury began the Cadbury business.
• Purple Planet: Play in chocolate rain, grow your own cocoa tree and chase Creme Eggs with this interactive screen.
• Cadabra: Enjoy a gentle ride through a chocolate wonderland full of familiar characters.
• Aztec Jungle: Travel 1,000 years back in time to Mexico, where you'll discover the origins of the cocoa bean deep in the ancient tropical rainforest.
• The Cadbury Story: John Cadbury tells you the inspiring story of his early struggles to establish the business and introduces his sons, Richard and George.
• Chocolate Making: Choose a favourite treat such as marshmallows or fudge to add to a pot of warm liquid Cadbury Dairy Milk.
• Advertising Avenue: See how Cadbury's advertising has been at the forefront of advertising, generating awareness, innovation and drumming gorillas.
• Have A Go: Learn how Cadbury chocolate was made as a chocolatier guides you through the traditional chocolate-making technique of tempering.
• The Bournville Experience: Discover the Quaker ethics of the Cadbury family and how the Bournville Village came to be built.
• Journey To Europe: Learn how Hernán Cortéz brought the cocoa bean back to this continent and how chocolate quickly became the drink of choice in high society.
• Green Screen: Choose from a selection of backdrops for a green screen photo opportunity.
---
How does the trip link to the curriculum?
With over 30 years of experience in welcoming groups of all ages and more than 2,000 school groups attending each year, Cadbury World offers a unique opportunity to discover the rich heritage of the nation's favourite chocolate brand.
Students can see a variety of zones showcasing the chocolate's history and creation process, expand their knowledge with a one-hour curriculum-linked educational session, and check out the 4D Chocolate Adventure cinema experience.
The full trip will take around four and a half hours and there are several covered marquees available for schools to use at lunchtime.
The educational sessions available include Design and Technology (KS1-3), Bean to Bar (KS1-2), The Maya (KS1-2), Aztecs (KS1-2), Victorians (KS1-2), Rainforests (KS1-2), Marketing Workshop and Extended Resource Package (KS3-4), Design and Food Technology (KS3-4), Geography (KS3-4), Marketing (KS4-5), Science (KS4), History (KS3), History (KS4), iMedia (KS4), Investigating Business (KS4-5), Leisure and Tourism Customer Service and Marketing (KS4) and Philosophy and Ethics (KS5).
Some of these educational sessions are also available virtually if you are unable to make it to the Cadbury World site, and the education team can create a bespoke workshop to cover other topics relating to Cadbury chocolate that are not included in the list.
Subjects covered
---
Teaching resources provided
Cadbury World has put together workbooks for students to use as they tour around the site, including the Chocolate Trail (KS1-2), the Maths Trail (KS1-2) and the Mayan Workbook (KS2).
If you wish to try a fun activity in the classroom before or after your visit, there are themed colouring pages, including Mayan and Bull Street pictures, and a lesson plan for a marketing workshop (KS3-4).
There are several Mayans KS2 themed resources on the Cadbury World website, such as an interactive activity pack, a maths workbook, a guide to creating a calavera (an artistic representation of a skull) and a calavera colouring page.
Factsheets are also available on a variety of subjects: Bournville, the Cadbury family, the Cadbury business, investing in BRIC markets (KS3-4 geography, KS4-5 business studies), research and innovation (KS4-5 business studies, KS4-5 design and food technology), Mondelez Corporate (KS3-4 geography, KS4-5 business studies), and liquorice.
---
Minimum and maximum group size
Education sessions are available for groups of 25 or more students.
---
Details of risk assessment
Risk assessments for schools are available to download from the Cadbury World website. The site also offers two complimentary tickets for teachers who have booked a visit to do their own risk assessment.
PLANNING
Don't miss our downloadable A-Z guide on completing a risk assessment
---
Facilities on-site
As well as the many attractions listed, there is an African adventure play area, a Cadbury café and the world's biggest Cadbury shop.
---
Opening times
Cadbury World is open Thursday to Monday, 9am-4.30pm (varies slightly throughout the year – check the calendar on the Cadbury World website for accurate hours).
---
Pricing
Entry: £9.20-£12.40 per pupil (minimum of 15)
Adult entry: £12.10-£16.80 per person*
Talk: £10.95 per pupil (minimum of 25)
Workshop: £12.50 per pupil
Virtual workshop: £90 (maximum of 32 students)
*One free adult admission for every eight paying school children. Coach drivers get free admission.
---
Travel arrangements
Those driving to Cadbury World should use the postcode B30 1JR, and additional directions to the site are available on the website.
There is free coach parking on-site.
Bournville train station is also a 15-minute walk away and Cadbury World offers discounts on bus and train travel – check the website for details.
Address
Cadbury World, Linden Road, Bournville, Birmingham
B30 2LU
---
Enquire Now
Book your school trip to Cadbury World
For information on booking your school trip to this venue, click below.