Birmingham Botanical Gardens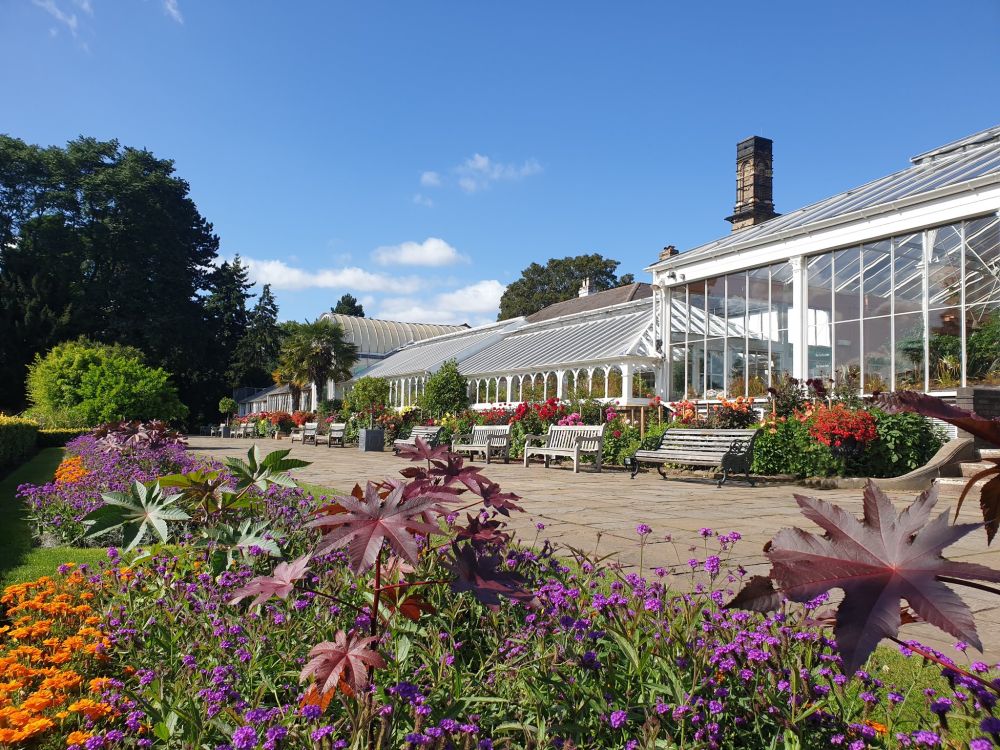 Full View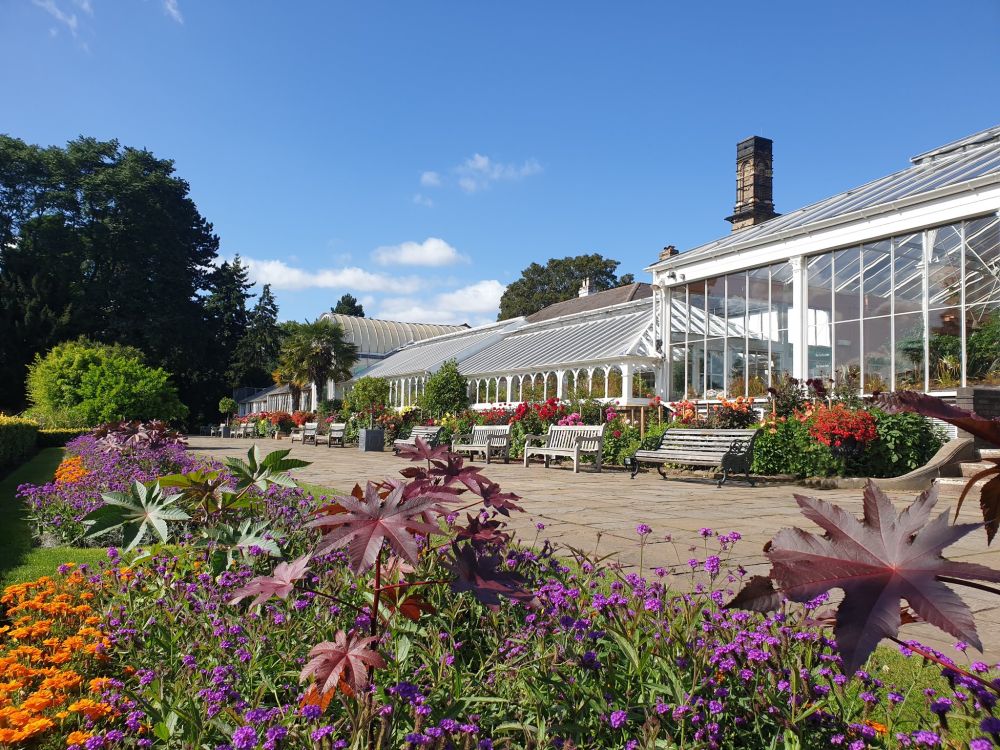 Photos of Birmingham Botanical Gardens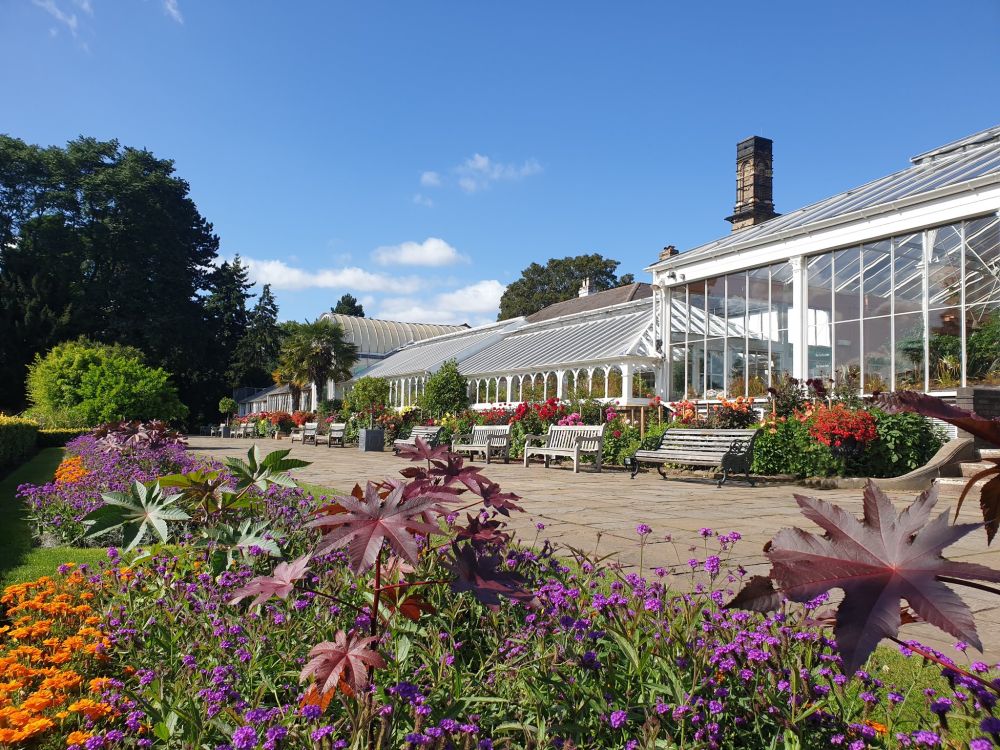 What will students see and do?
One of Birmingham's best attractions, Birmingham Botanical Gardens offers something for everyone, whether that's exploring different climates in the four unique glasshouses, marvelling at the beautiful flora found on the tundra in the Alpine Garden, or simply finding your favourite plant amongst the selection of 7,000 from all around the world. Visiting students will experience an educational visit like no other.
A popular destination on the site is the series of glasshouses that – as mentioned – simulate different climates, ranging from tropical and subtropical to the Mediterranean and arid. Visitors can look with wonder at the carnivorous plants in the subtropics, admire the fruits and flowers of the Mediterranean house, and marvel at the bizarre and fascinating ways that cacti have developed to protect themselves in the harsh environment of the world's deserts.
After that, visitors can wander around the stunning grounds seeing the giant koi carp and Victorian cascade in the Rock Garden, be amazed by the national bonsai collection in the Japanese Garden, stop and smell the many edible and medicinal plants in the Herb Garden, be fascinated by the exotic bird collection from all over the world (including free-roaming peacocks) and play in the Treetops Adventure playground.
---
How does the trip link to the curriculum?
The team at Birmingham Botanical Gardens are happy to share the knowledge and experience they have gained in cross-curricular teaching sessions.
These take place in the dedicated classrooms, as well as public spaces in the gardens and glasshouses no matter the weather, so make sure that everyone is dressed appropriately.
The teaching sessions available include animal handling (EYFS, KS1, KS2, KS3+), senses walk (EYFS, KS1), tree fun (EYFS, KS1), minibeast explorers (EYFS), butterfly lifecycle with live butterflies (EYFS), rainforest fun (KS1), sensational science (KS1, KS2), gardens tour (KS1, KS2, KS3+), glasshouse tour (KS1, KS2, KS3+), art without a paintbrush (KS1), food chains, (KS1, KS2), pond and land minibeast explorers (KS1, KS2), growth (KS2), rainforest challenge (KS2, KS3+), natural art (KS2, KS3+), Japanese challenge (KS2, KS3+) and photosynthesis, the planet and me (KS3+).
More details on each can be found on the website. Your group can also enjoy a self-guided visit using Birmingham Botanical Gardens' wide range of learning resources.
Birmingham Botanical Gardens are also a registered Children's University learning destination. The Children's University is a critically-acclaimed charity that encourages children aged 5 to 14 to try new experiences, develop new interests and acquire new skills through participation in innovative and creative learning activities. As a result, children can earn credits for the scheme at Birmingham Botanical Gardens by completing exciting learning activities.
Subjects covered
---
Teaching resources provided
Musical Rainstorm, Tree-mendous Trees, Cryptic Orienteering and Ecological Sampling activity packs are available to hire for self-guided tours. Each is suitable for use with Key Stage 1 children and upwards, and though they are primarily associated with science, geography and/or music, they can also link to English, maths, history and art.
The activity packs contain comprehensive instructions and all of the equipment required, for £25 per group of 30 children.
The Cryptic Orienteering pack challenges students to locate marker posts around the gardens, using maps and compasses, then find information about each area.
The Ecological Sampling pack encourages pupils to quantify plants to investigate their biodiversity and judge how abiotic factors may have affected findings.
The Musical Rainstorm pack contains unusual plant-based instruments from around the world and some activities that can be conducted with them.
The Tree-mendous Trees pack contains equipment to help identify and complete various measurements of trees around the gardens and the tree trail across the main lawn.
Birmingham Botanical Gardens also hosts a number of teaching resources on its website. These include art activities; math trails; growth, botany and desert packs for science lessons; geography fieldwork packs and map skill challenges; English poetry; various trail directions and scavenger hunts to try at the site; glasshouse activities, including quizzes, rainforest trivia and leaf cards; the no waste challenge for schools; some post-visit activities such as making an acrostic poem, description sheet and postcard; and more.
---
Minimum and maximum group size
No limit stated – contact Birmingham Botanical Gardens directly to discuss.
---
Details of risk assessment
A generic risk assessment is available to download from the website. Birmingham Botanical Gardens recommends that all group leaders use this to complete their own risk assessments as this will identify any further measures required that are specific to the visiting group, such as supervision ratios.
It is recommended to carry out a pre-visit before your school trip.
PLANNING
Don't miss our downloadable A-Z guide on completing a risk assessment
---
Facilities on-site
The gardens are split into several areas: the entrance and glasshouses, the enterprises, the Past to Present, the pleasure gardens, the Story of Horticulture, the Kingdom of the Green Man, an area for shrubbery, and the wildlife and Japanese garden.
Details on what each area contains can be found on the Birmingham Botanical Gardens website.
---
Opening times
Opening hours are 10am-4pm.
---
Pricing
Self-guided tour: £6.80 per student (peak season, March-July), £6.20 per student (off-peak, August-February)
Entry and one teaching session: £8 per student (peak season, March-July), £7.40 per student (off-peak, August-February)
Every two adults per group of 30 children will be admitted free. Additional adults are £1.80.
---
Travel arrangements
Birmingham Botanical Gardens is located close to the A456.
Detailed directions from the M40, M5 and M6 are available on the website. There is a parking charge of £2 per vehicle.
The nearest train stations are Five Ways Station, a 20-minute walk away, and Birmingham New Street Station, a 20-minute drive away.
Many bus routes also stop right outside, or very close to, the gardens.
Address
Birmingham Botanical Gardens, Westbourne Road, Edgbaston, Birmingham
B15 3TR
---
Enquire Now
Book your school trip to Birmingham Botanical Gardens
For information on booking your school trip to this venue, click below.