Canal & River Trust – Explorers: Fradley Junction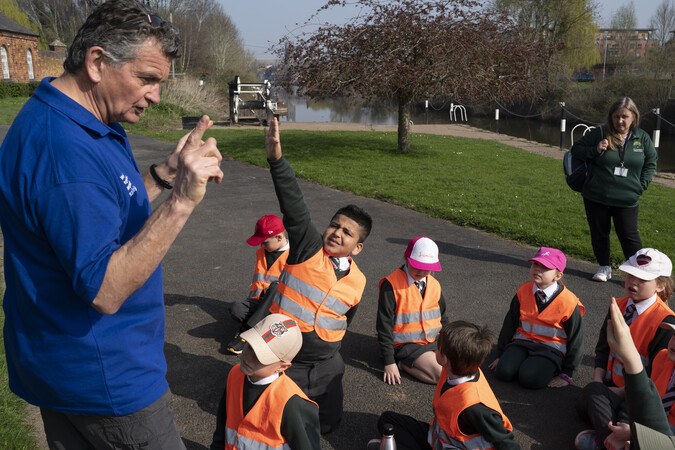 Full View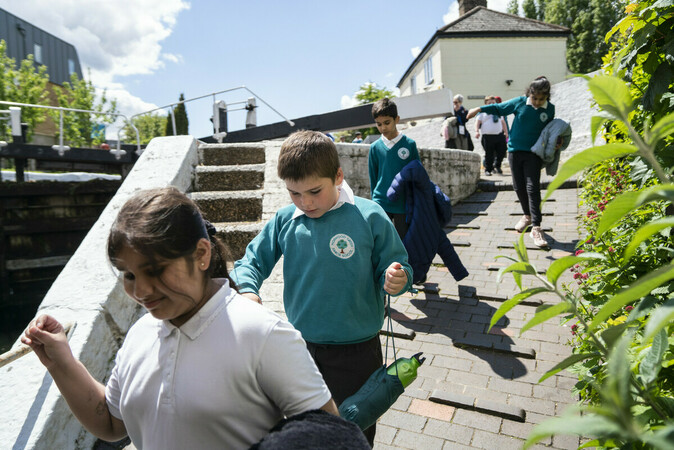 Full View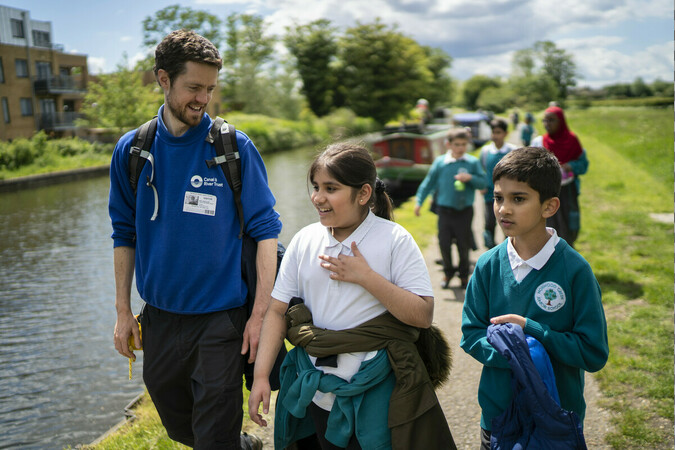 Full View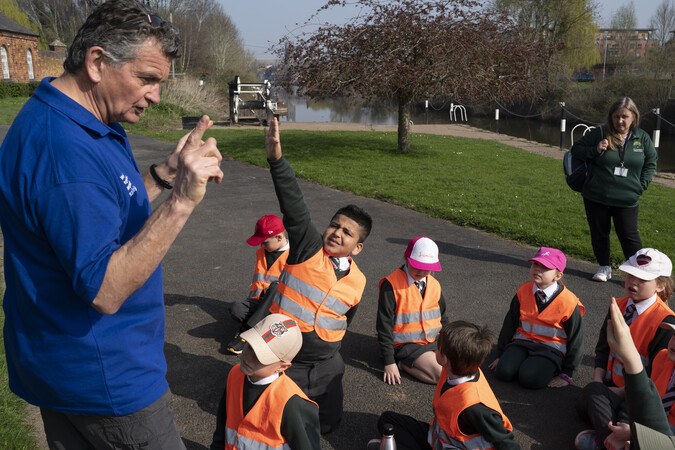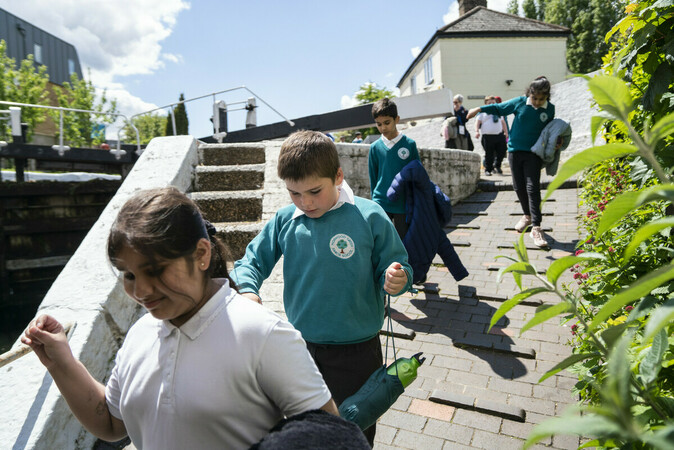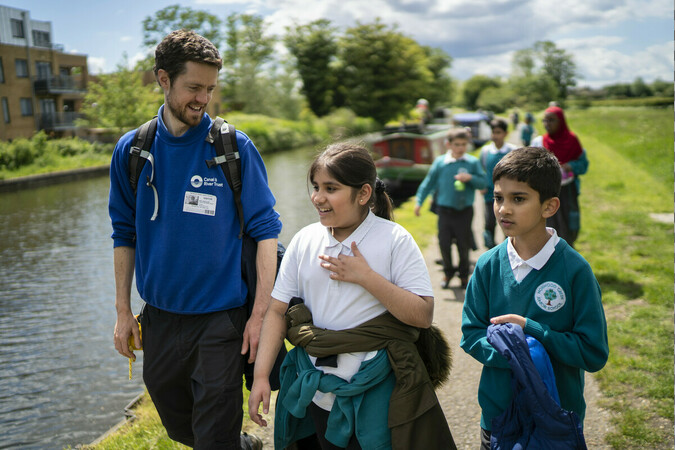 Photos of Canal & River Trust – Explorers: Fradley Junction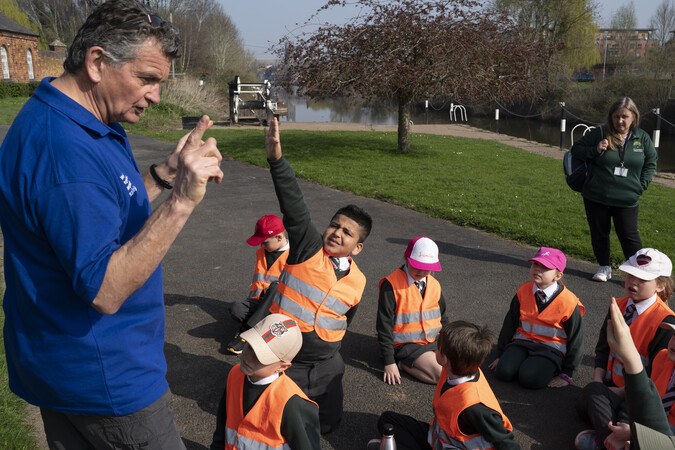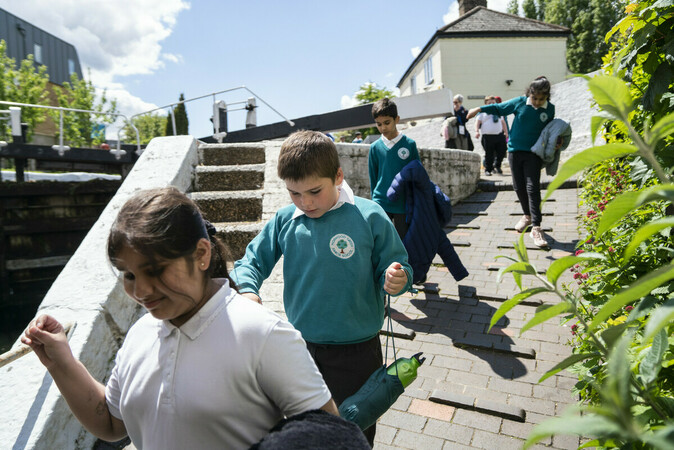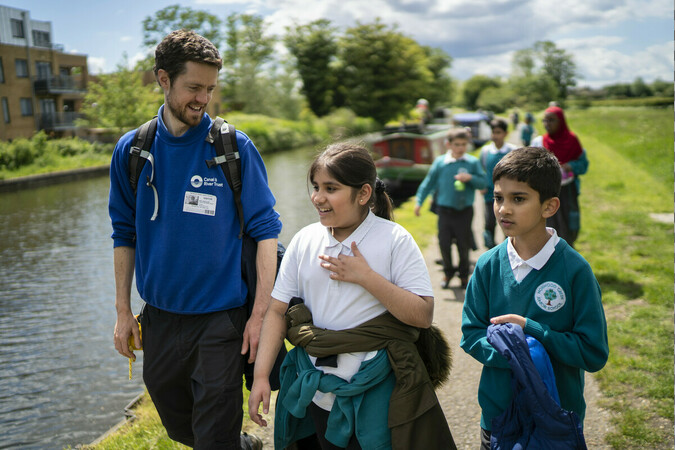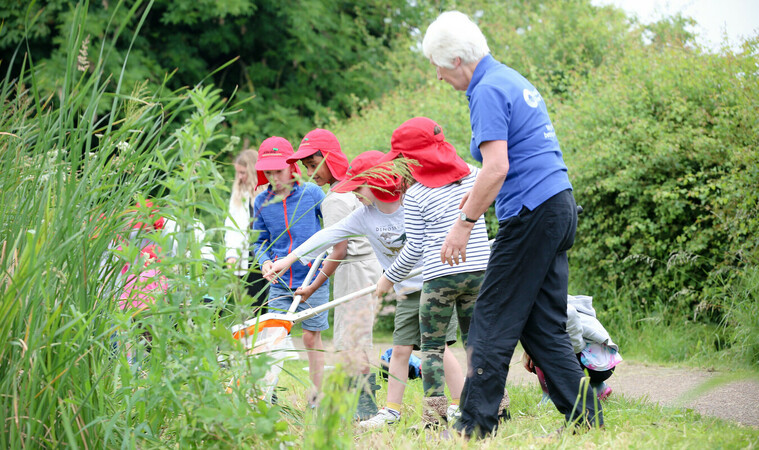 What will students see and do?
Take your students to the water systems at Fradley Junction in Burton-upon-Trent, Staffordshire, and treat them to a host of interesting things to see and do while covering a range of subject areas.
Visiting groups can participate in walking tours that guide them around the waterways and explain how the canal systems work. A local staff member will explain the mechanisms employed, giving students a deeper understanding of real-life STEM applications.
Additionally, students will learn about the local history of the area and discover why the waterways were created. They'll be able to take a deep dive into what life on the canals was like in the past.
Lastly, school groups have the opportunity to visit Fradley Pool. Here, children can spot birds and wildlife and learn more about the nature and geography of this unique area.
If you require a guided session, Fradley Junction also runs its own workshops, focusing on canal building, bridge building, floating, sinking and water safety.
---
How does the trip link to the curriculum?
Fradley Junction provides students with various ways to apply what they have learnt in the classroom. A visit to the site can be easily linked to STEM, history and geography.
If your focus is geography and science, pupils can learn about the wildlife in the area. They'll also have the chance to understand why canal systems were created and how they connect different parts of the city.
Additionally, students can visit the courtyard and see STEM in action as they watch real cranes at work. They'll be able to visit the sites of the cottages where canal workers used to live, tying into their history lessons.
Subjects covered
---
Teaching resources provided
One of the many benefits of visiting Fradley Junction is that the Canal & River Trust offers several learning resources for students. Here are a few of those available:
– All About Canals: worksheets that explain how canals work and why they're important.
– All About Rivers: pamphlets and worksheets focused on uncovering the animal life and ecosystems of rivers.
– Life on the English Waterways: activity packs designed to teach students about the history of the waterways.
– Discover Wildlife posters: printable posters to bolster lessons on wildlife in the local area.
– Canal & River Habitats topic pack: learning resources for students to help them discuss nature on canals and rivers.
– Canal & River Habitats activity sheets: a selection of worksheets to pair with the Canal & River Habitats topic pack
These waterway resources can be used independently or combined with existing lesson plans. Plus, they pair perfectly with the workshops offered by the Canal & River Trust.
---
Minimum and maximum group size
The maximum group size for a visit to Fradley Junction is 30 students. Larger groups can be accommodated by booking multiple time slots. Children can visit the area in the morning as well as the afternoon, allowing several classes to visit at a time.
---
Details of risk assessment
Because students will be completing activities on and near the water at Fradley Junction, staff take risk and safety very seriously. Detailed risk assessments are carried out to ensure the safety of all visitors to the area.
Additionally, school groups are required to complete their own risk assessments prior to their visit. Pre-visits can be scheduled when booking your group's time slot.
Teachers should also have proof of school insurance. This may be requested at the time of the visit, so it should be printed out to show staff at Fradley Junction.
Fradley Junction also recommends that students bring permission slips. This helps mitigate risk and responsibility for the school.
PLANNING
Don't miss our downloadable A-Z guide on completing a risk assessment
---
Facilities on-site
All facilities on-site at Fradley Junction are completely free for teachers. This also includes pre-visits and downloadable trail maps that can be used in conjunction with school visits.
There are public toilets on-site but these are shared between visitors to the park and school groups, so teachers should plan accordingly.
There is also a café and an indoor workspace where teachers can offer classes following their visit.
---
Opening times
The park is open from 9am until 5pm, Monday to Friday, but there are dedicated time slots for school groups to learn about the waterways and get the opportunity to speak with the staff.
All school group visits last two hours. Time slots are 'first come, first served' and run both in the morning and in the afternoon.
---
Pricing
Visits to Fradley Junction are completely free.
---
Travel arrangements
To get to Fradley Junction, most school groups choose to take a coach. There's no parking for coaches, so you'll need to be dropped off at the entrance.
Alternatively, groups can use public transportation. Both buses and trains stop near to Fradley Junction, making it easily accessible.
Address
Fradley Junction , Alrewas, Burton-upon-Trent, Staffordshire
DE13 7DN
---
Enquire Now
Book your school trip to Canal & River Trust – Explorers: Fradley Junction
For information on booking your school trip to this venue, click below.