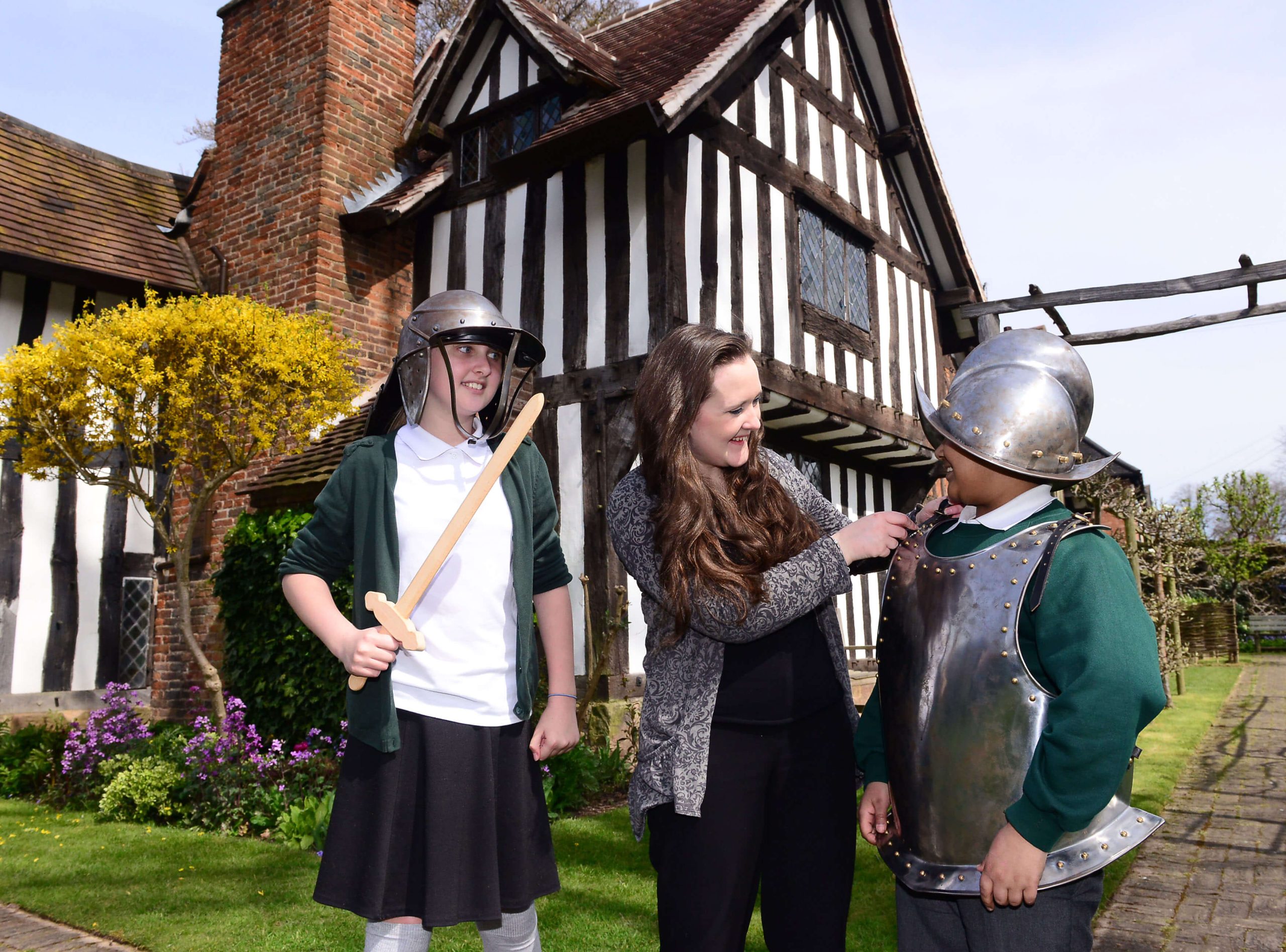 Full View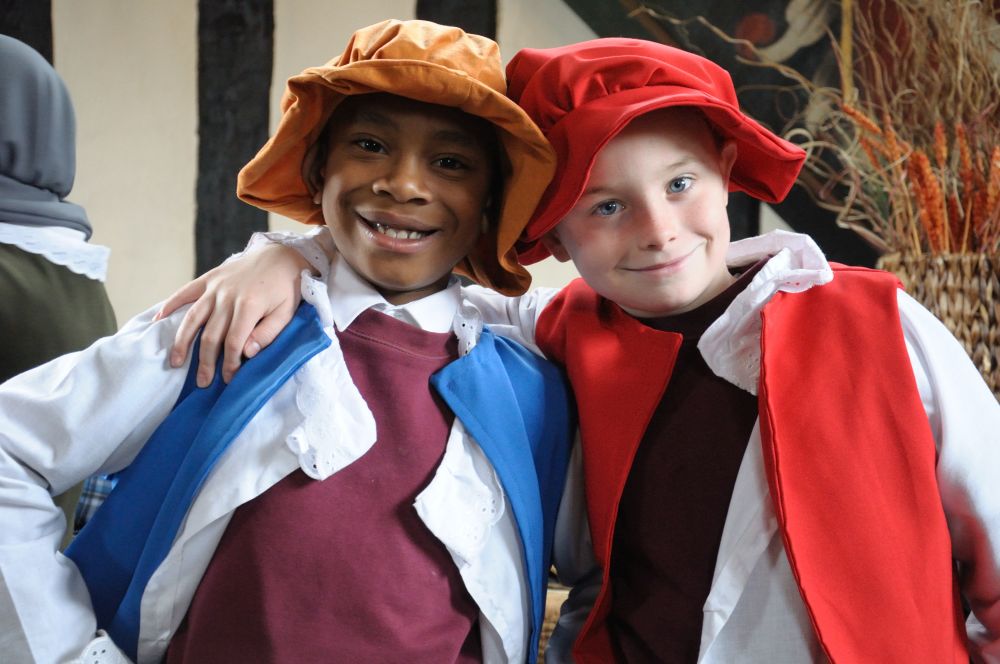 Full View
Full View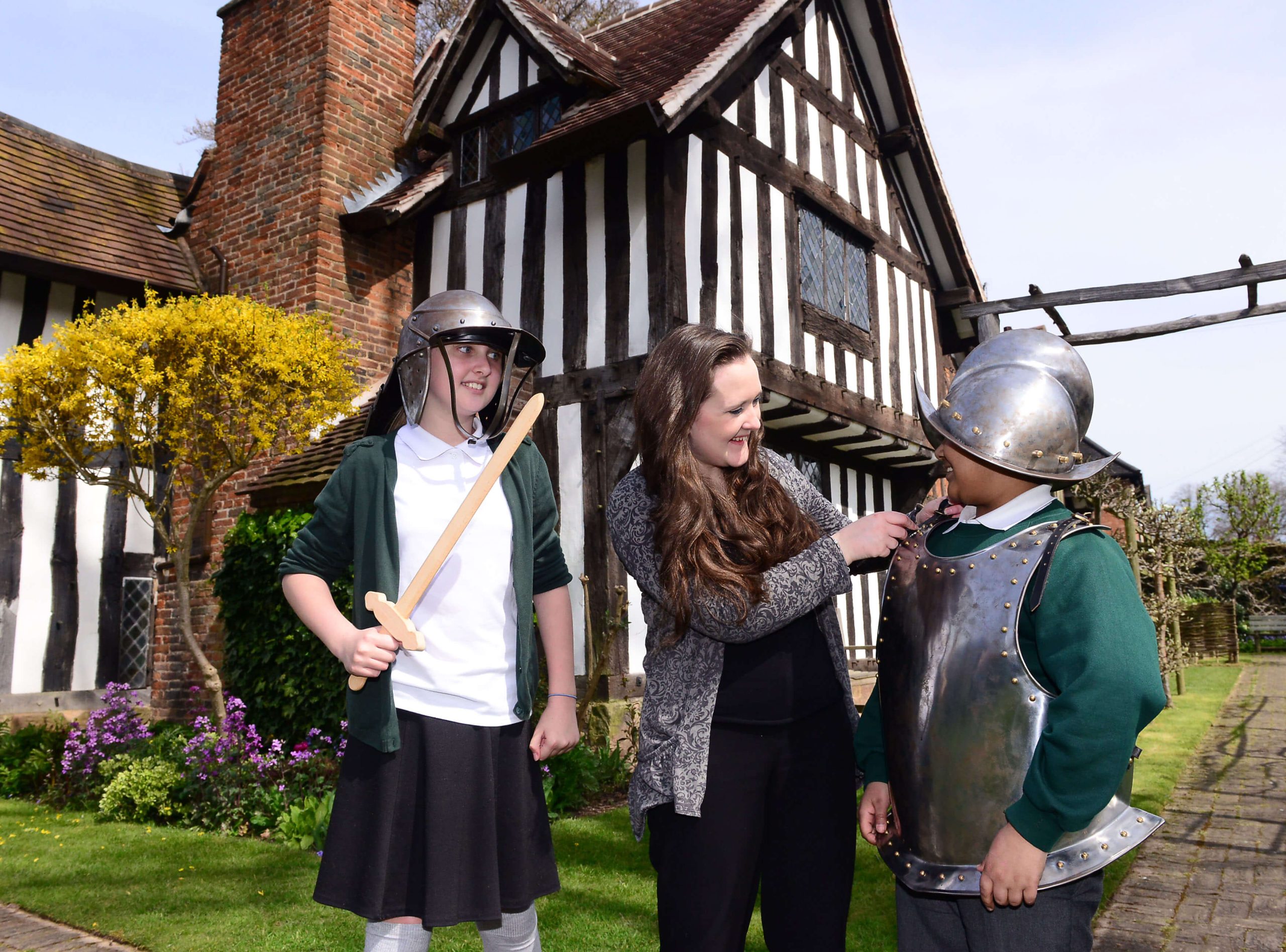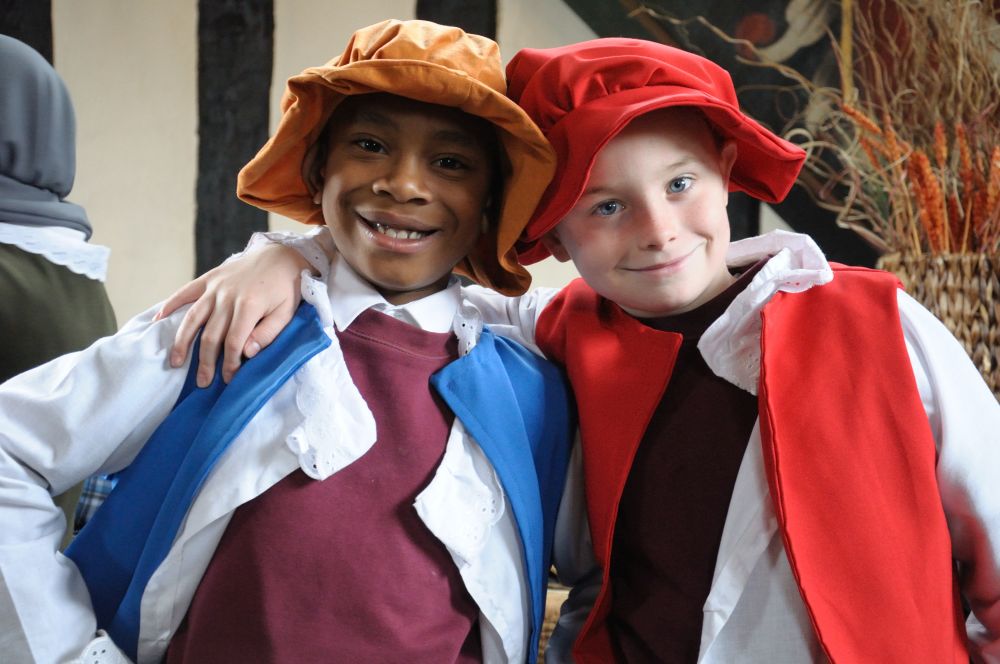 Photos of Selly Manor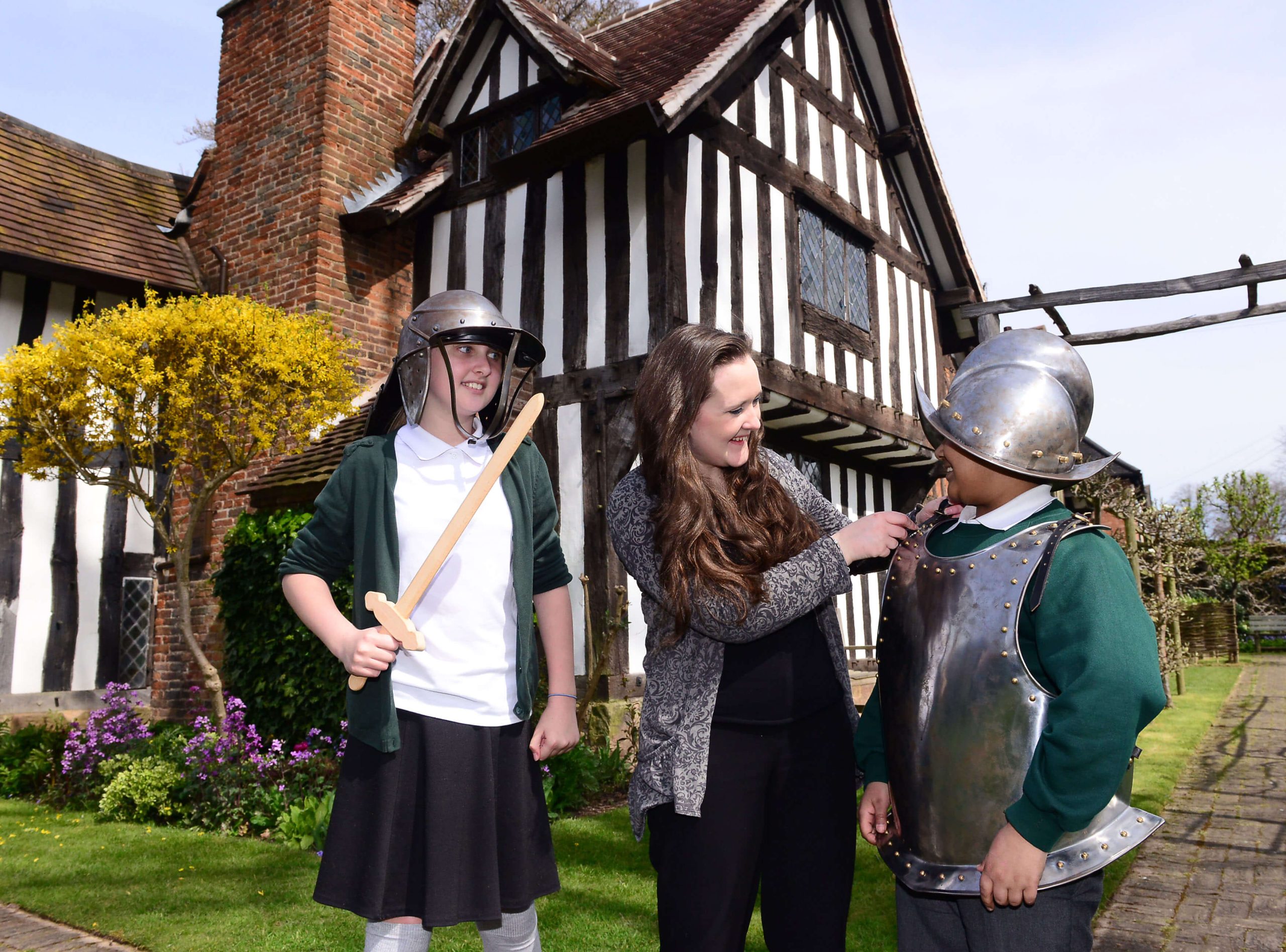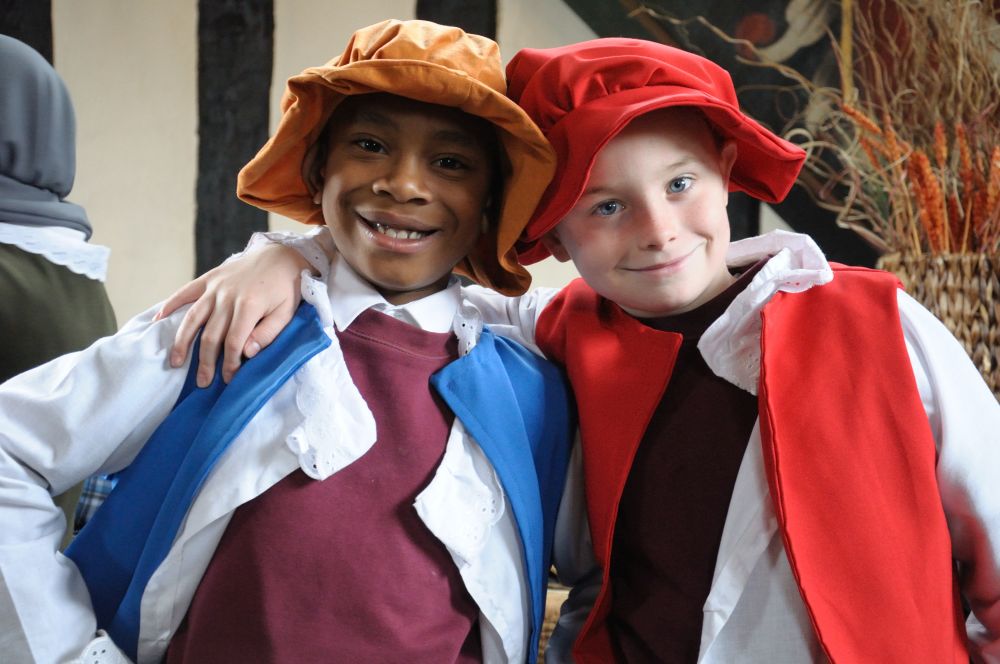 What will students see and do?
More than 500 years old, Selly Manor provides plenty for students to see and do, making it one of the best history trips in the Birmingham area. The Tudor house is full of wonder and intrigue, with its timber-framed exterior and well-maintained gardens allowing visitors to feel as if they've been transported back to the time of Shakespeare.
The two buildings that make up the attraction are full of historical artefacts and archives, including a 16th-century bed, a chest and table from the 17th century, and even a mantrap used to snare poachers.
The museum is especially welcoming to children and school groups. Staff provide a range of games, hands-on activities, guided tours and opportunities for further discovery to young visitors. These activities are always changing, so no matter what time of year you choose to visit, you can enjoy something you've never seen before.
The manor is a cornerstone of the historic Bournville village, famously built as a model village to house workers at the nearby Cadbury's chocolate factory. The museum offers free maps for a Bournville Village Heritage Trail, a self-guided tour that takes in some of the most important historic sites in the area. This includes a variety of shops, churches, schools and other historic buildings commissioned by George Cadbury.
---
How does the trip link to the curriculum?
History is at the forefront of any visit to Selly Manor. Due to the long and winding history of the manor, the site sheds light on many different eras of the nation's past. From the 16th century, when the house was first built, to the 19th century, when it was moved from its original location to Bournville, there's so much to discover.
The main areas of history covered at the museum are the Great Fire of London, the Tudors and Bournville. Each one represents an important era in Britain's past and provides a fun but educational deep dive into a key topic. Museum staff provide exciting, interactive experiences to teach pupils about the topics in an engaging way, including storytelling, dressing up and tours.
Classes studying art, music or English can also learn plenty from a visit here, taking inspiration from the rich cultural background of the house. A music class could perhaps carry out a research project into the types of music that residents of the manor might have enjoyed throughout the centuries. An English class could write short stories set in the house, or letters from the perspective of historical residents.
Subjects covered
---
Teaching resources provided
Selly Manor has several resources to help teachers build on the subjects their pupils have learned about during their visit. The guidebooks available from the museum are ideal for use in structuring a lesson plan, for example.
The museum also offers educational film packages, which provide a comprehensive overview of different eras associated with the site. There is a cost of £60 per school to access the packages. Along with a virtual tour of the manor and a selection of short films, they come with relevant worksheets.
Two different packages are available: a Great Fire of London option, suitable for Key Stage 1 and providing a solid foundation in 17th-century history, or a Tudor-themed package, aimed at Key Stage 2. Both packages can be ordered in advance and used before a visit to the manor, or used afterwards to reinforce lessons from a trip.
---
Minimum and maximum group size
The museum can accommodate a maximum of 90 children per day. Depending on the number of pupils you are bringing, they may be split up into two or three groups to avoid overcrowding. At least one adult should be present for every ten children.
There is no stated minimum group size at the venue. The staff will be happy to offer a tour package to any small class.
---
Details of risk assessment
Museum staff complete a thorough risk assessment before every school visit. You will be provided with a copy for your consideration. Teachers are invited to make a free visit to the site ahead of a class visit to conduct their own risk assessments. This will allow the opportunity to ensure the venue complies with your school's policies.
Museum staff have training in first aid and health and safety. They will provide verbal warnings and other warnings for areas of concern. For further details, you can contact museum staff through the Selly Manor website.
PLANNING
Don't miss our downloadable A-Z guide on completing a risk assessment
---
Facilities on-site
There are modern facilities available at Selly Manor to ensure a comfortable visit. These include toilet facilities, cloakrooms and a shop.
Although no food is served at the manor, places to eat are available. When the weather is good, visiting groups can eat outside at the picnic areas. During the colder months, students normally eat inside the hall.
---
Opening times
Selly Manor is open between 10am and 5pm, Tuesday to Friday. It is closed Saturday-Monday.
---
Pricing
It costs £6 per pupil for a full day (10am to 2pm) visit to the museum. Payment can be made on the day by cash, cheque or debit/credit card.
---
Travel arrangements
The manor is easily accessible. If travelling by coach or minibus, come off the M42 at junction 2 for Redditch then take the A441 towards King's Norton. Turn left onto the A4040, then right onto Maple Road. Coach drop-off points are on Maple Road and Sycamore Road.
Bournville railway station is just over half a mile away and receives four trains an hour from Birmingham New Street (services to Redditch or Bromsgrove).
Address
Maple Road, Bournville, Birmingham
B30 2AE
---
Enquire Now
Book your school trip to Selly Manor
For information on booking your school trip to this venue, click below.