Field Studies Council – Bishops Wood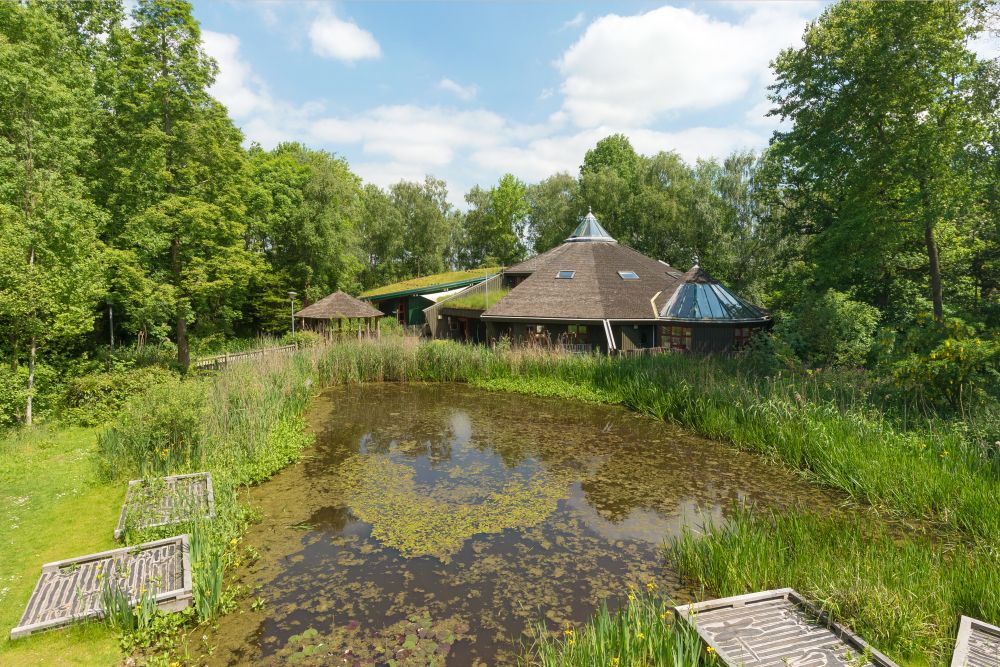 Full View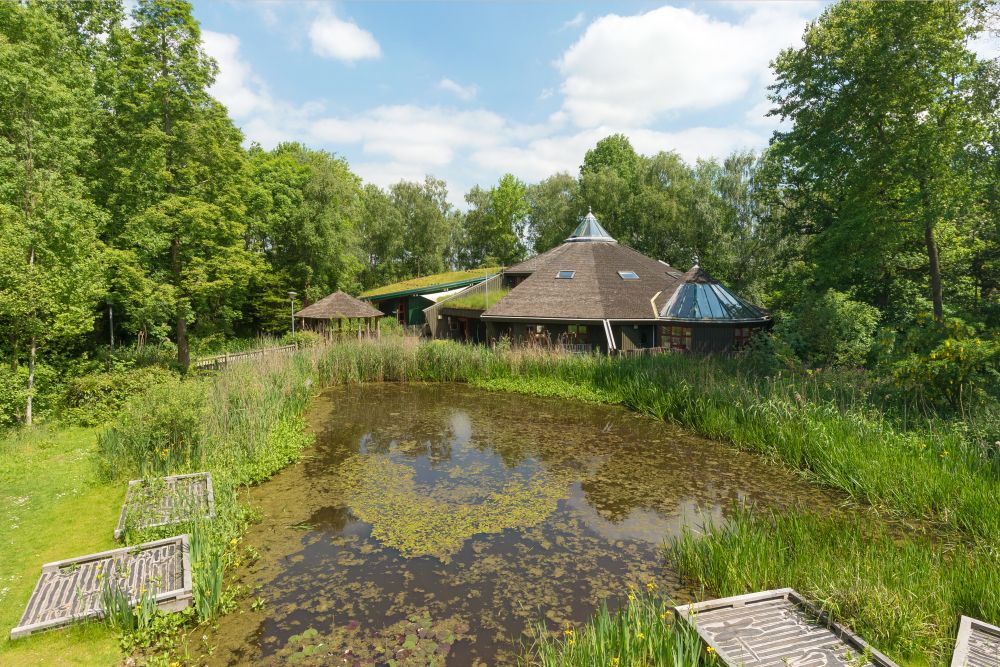 Photos of Field Studies Council – Bishops Wood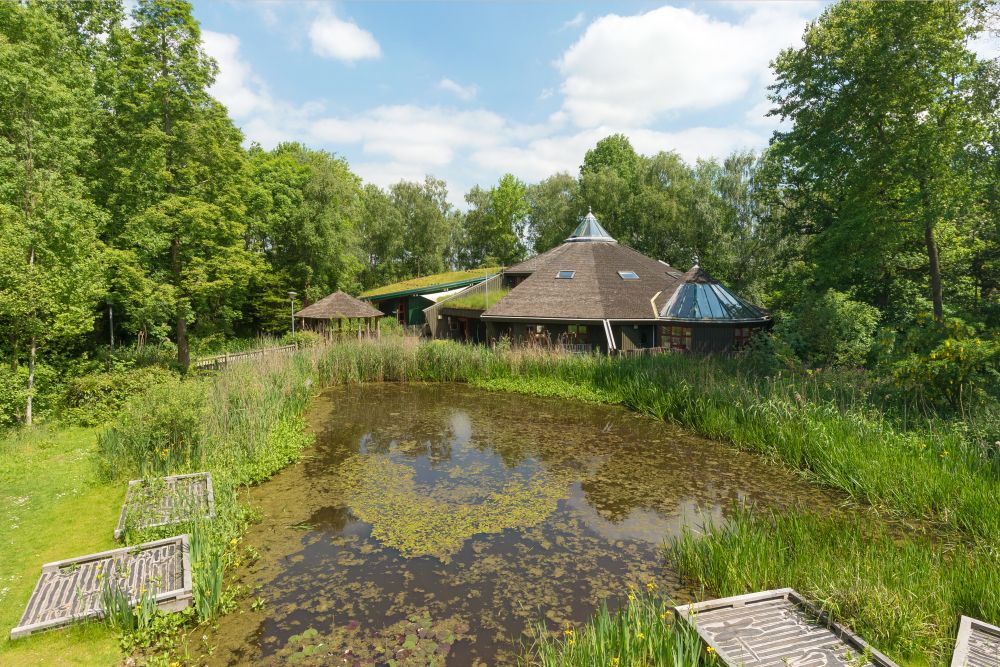 What will students see and do?
The UK-wide Field Studies Council has learning centres offering science school trips for students from primary through to university ages all over the country. Set in the most beautiful landscapes you can find, they're the ideal place to take your kids as a treat.
Whether it's geography, history or just experiencing a new environment that motivates your trip to the field study centre, you can be sure that your class will have a great time there.
Bishops Wood FSC Centre lies in the stunning ancient woodlands of Worcestershire. With its unique, sustainable building and interactive learning areas, it's the perfect place to take your students to learn more about the wonderful outside world. The grounds are home to a large pond, natural woods and willow structures that will wow your pupils.
The team on-site offer plenty of activities, including:
– Early years habitats
– Early years wild about plants
– KS1 plants and animals
– KS1 habitats – classification
There are countless more workshops on offer from EYFS to KS2, which you can find on the website.
---
How does the trip link to the curriculum?
Staff at FSC centres encourage pupils to undertake things they find challenging, helping to build confidence and resilience.
Its outdoor activities will also help pupils develop:
– Teamwork skills
– Environmental awareness
– Outdoor skills
– Safety outside the classroom
– 'Leaving no trace' in natural settings
– Confidence in learning
Plus, the centre offers a number of activities that will enrich the curriculum, such as hands-on history lessons and geography fieldwork sessions.
Subjects covered
---
Teaching resources provided
All the documents you will need when planning UK school trips to Bishops Wood can be found on the FSC website. You can read key documents such as their codes of practice and group visit agreements.
Bishops Wood also offers digital outreach sessions for staff and students which can be found on its website.
---
Minimum and maximum group size
FSC Bishops Wood has the facilities to teach your whole class. There must be at least one adult to accompany each group of pupils during activities, but depending on the activities you want to do, you may need more staff to supervise smaller groups. You can discuss the details and requirements with the Bishops Wood team.
---
Details of risk assessment
The Bishops Wood team have fully risk assessed all the activities they carry out. They also hold various accreditations that prove their commitment to health and safety:
– Learning Outside the Classroom Quality Badge
– Carbon Trust Standard
– Safety Shield Health and Safety Award Gold
Please note that risk assessing your journey to and from the centre is your responsibility.
PLANNING
Don't miss our downloadable A-Z guide on completing a risk assessment
---
Facilities on-site
Bishops Wood has the necessary facilities for a safe and enjoyable trip, including bathrooms, indoor and outdoor learning areas, WiFi and on-site parking.
---
Opening times
Bishops Wood is open from Monday to Friday. It accepts calls relating to general enquiries on 01299 250 513 from 9am-5pm. Alternatively, you can send them an email at enquiries.bw@field-studies-council.org.
If you would like to book a trip for your school group, there is a dedicated team to contact. Get in touch with them on 01743 852 100.
---
Pricing
The cost of your trip will vary depending upon the number of pupils you are taking. Contact the Bishops Wood team via phone or email to discuss your trip.
The FSC offers various payment plans, which you can discuss when enquiring, or look up on its site.
---
Travel arrangements
FSC has links with travel company First Travel Solutions, which is the recommended coach travel provider to Bishops Wood. You can enquire about a quote for your journey by emailing school.travel@firstgroup.com. It offers a dedicated contact for each booking and 100% security on all deposits.
By car, the M5 is the main motorway you will travel on to reach the woods.
If travelling southbound, exit at junction 5 then travel along the A38. If northbound, take junction 6 to Worcester/Kidderminster then travel along the A449 northbound for 9 miles. The centre is located at the first left off Bishops Wood Lane.
Address
Crossway Green, Stourport On Severn, Worcestershire
DY13 9SE
---
Enquire Now
Book your school trip to Field Studies Council – Bishops Wood
For information on booking your school trip to this venue, click below.