Canal & River Trust – Explorers: Tees Barrage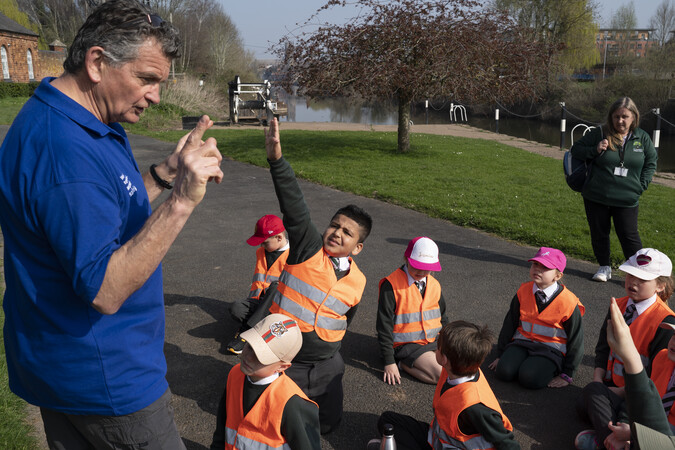 Full View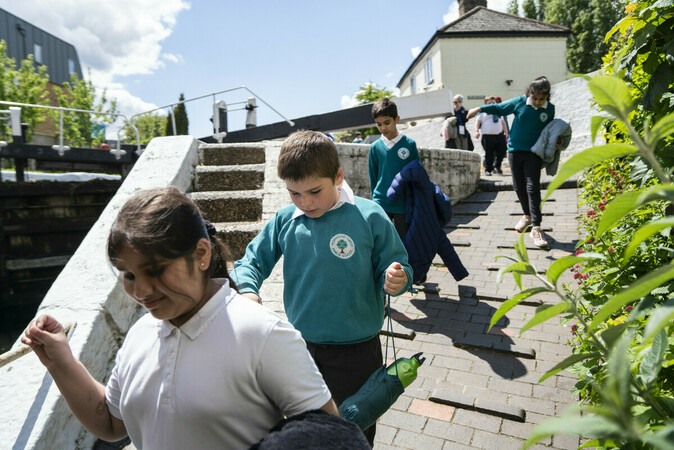 Full View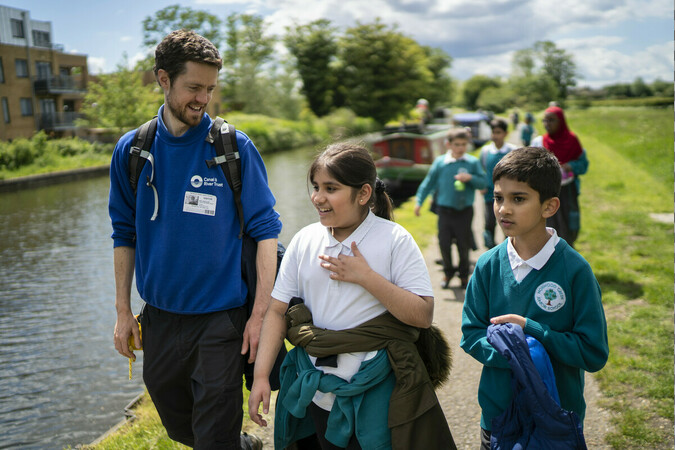 Full View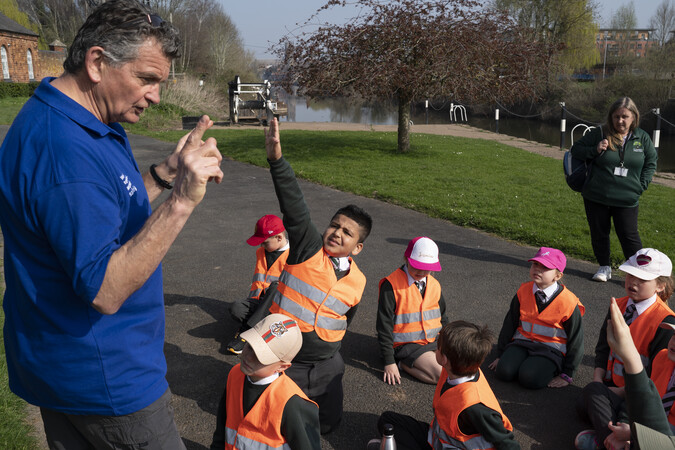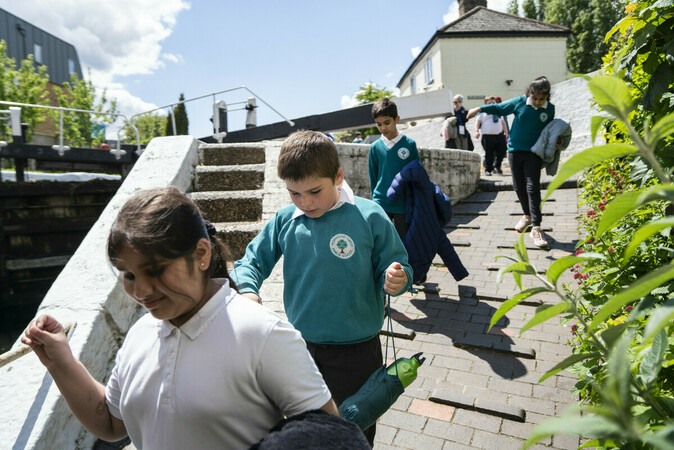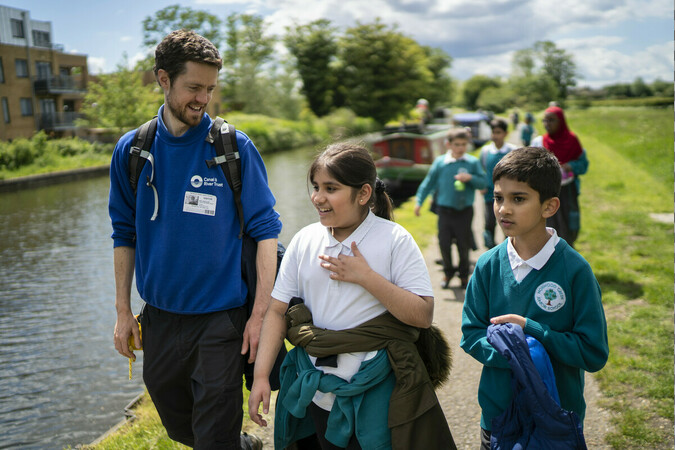 Photos of Canal & River Trust – Explorers: Tees Barrage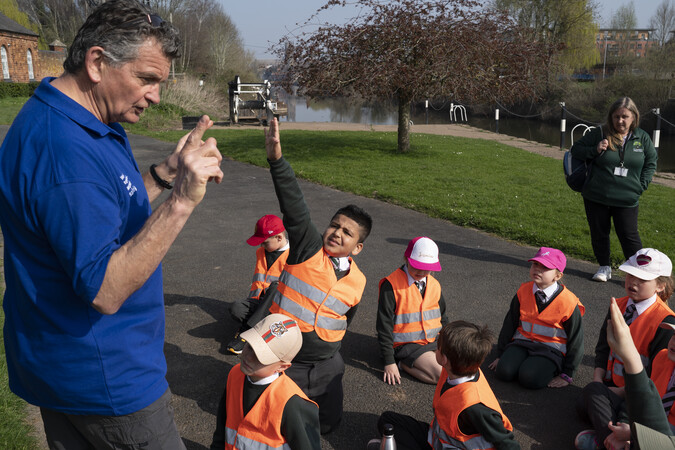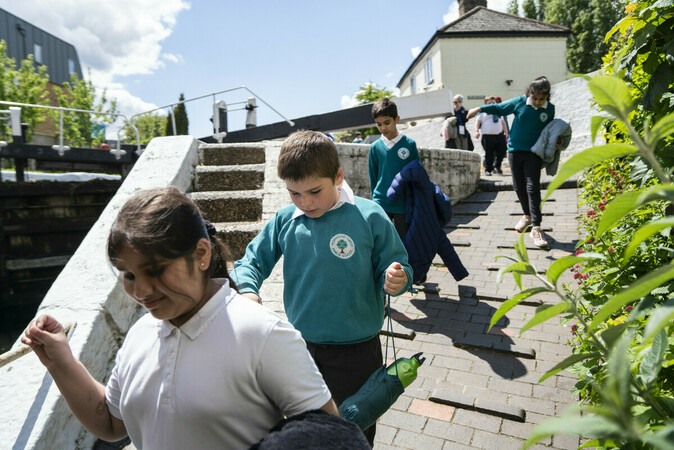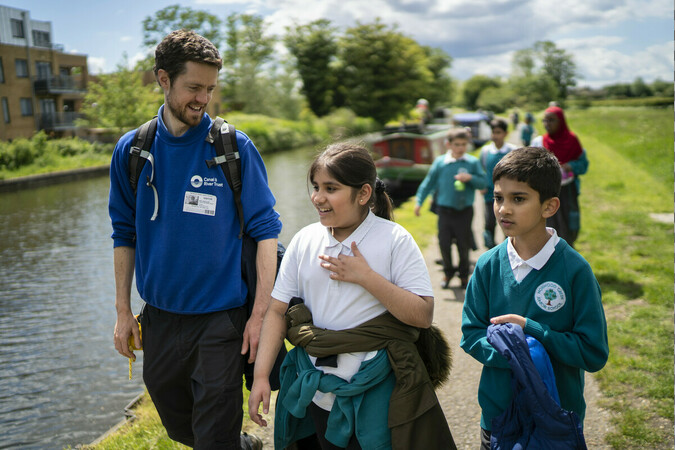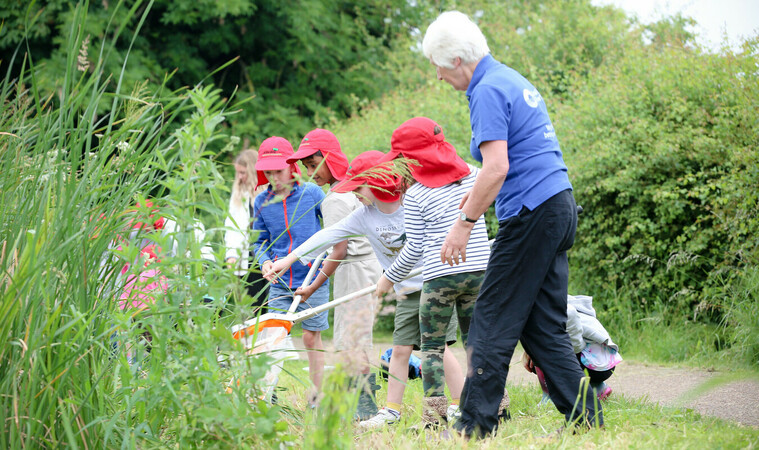 What will students see and do?
Situated in Stockton-on-Tees, the Tees Barrage is an incredible feat of engineering, designed to control the flow of the River Tees to combat flooding, aid irrigation and navigation, and generate electricity by tidal power.
To achieve this, the barrage was built to measure 70m wide and use four 50-tonne fish belly gates operated by 21-tonne hydraulic rams to hold back the tide.
As a result, a trip to Tees Barrage offers a truly unique experience for schools. The barrage team are on duty 24/7 monitoring the water levels and are happy to talk to pupils about their important work, inspiring young minds about potential future careers.
There are also educational workshops covering the River Tees' history, how the barge was designed and how to stay safe around water.
What's more, since the river above the barrage is held at an average high tide level, the barrage has rejuvenated the surrounding community, making a real difference to the environment in terms of habitats and recreational use.
There's plenty of places to spot swans, ducks and seals that swim upriver to the barrage. Simply follow the towpaths to find the two adjacent nature reserves: Maze Park and Portrack Marsh, both cared for by the Tees Valley Wildlife Trust.
Watersports have also flourished at the nearby Tees Active white water course – you can go canoeing, jet-skiing, dragon boat racing, windsurfing, rowing, sailing, white water rafting, paddle boarding and fishing.
---
How does the trip link to the curriculum?
A trip to Tees Barrage provides an excellent opportunity to study science, engineering or local history. The workshops currently available for choice include:
• Tees Through Time, which is all about the River Tees from the source to its mouth, incorporating geography and history through hands-on activities.
• Barrage Tour, where students consider what a barrage is, what it does and how it works. The workshop includes a tour of the site and an exclusive visit to the control room where all the technology happens – the control room team might even let pupils press some important buttons.
• Bridges of the Tees, a hands-on workshop where students will explore how purpose influenced the design of the Tees Barrage, and discover why it's so much more than just a bridge. After all, there are lots of bridges over the River Tees but only one Tees Barrage.
• Water Safety, which looks at the hazards of being near water, what to do in an emergency and Canal & River Trust's SAFE message (Stay Away From the Edge).
The Canal & River Trust also link with partner organisations to deliver additional workshops about habitats in the surrounding area – contact the Canal & River Trust directly to discuss.
Subjects covered
---
Teaching resources provided
The Canal & River Trust offers a large number of resources on their website to support learning both on your trip and back in the classroom.
For Tees Barrage specifically, there is a worksheet all about rivers, which covers where rivers come from and how they shape the landscape, as well as a pack of activity sheets that encourage students to study their local area, investigate why key features are important and think about how to improve the land.
In addition to these, there is an online library with plenty of free downloadable resources, including lesson plans, activity sheets, topic packs, crafts and colouring pages.
These cover a range of topics that the Canal & River Trust seeks to educate students about, such as water safety, aqueducts, birds and their habitats, various boats and canals, global warming, pollution, activities to maintain good mental wellbeing at home, and more.
The Canal & River Trust also has a YouTube channel that hosts videos covering similar topics, in both English and Welsh, that pupils are sure to enjoy.
---
Minimum and maximum group size
There is no group size limit stated. Make sure there are enough adults to supervise the children around any dangerous terrain and waterways.
---
Details of risk assessment
Contact the Canal & River Trust directly to request risk assessment information. The site also offers free preliminary visits.
PLANNING
Don't miss our downloadable A-Z guide on completing a risk assessment
---
Facilities On-Site
The Tees Barrage site is made up of a river barrage, road bridge, footbridge, barge lock, fish pass and white water course.
There is also a dedicated classroom space with a view over the River Tees, toilet facilities, picnic benches, a bookable indoor lunch space and a nearby cafe.
---
Opening Times
The Tees Barrage is open 9am-4.30pm. The towpath and walkway are open all day.
---
Pricing
Visits to Tees Barrage are free.
---
Travel arrangements
The Tees Barrage is located in Stockton-on-Tees, just off the A66 and A19 between Middlesbrough and Stockton.
From the North or South, follow the A1(M) and join the A19. Turn onto the A66 signposted Darlington and take the exit signposted Teesside Retail Park. Follow the brown tourism signs to Tees Barrage.
From the East or West, join the A66 and take the exit signposted Teesside Retail Park. Follow the brown tourism signs to Tees Barrage. There is a large free car park along Navigation Way and another at the Tees Barrage International White Water Centre.
Thornaby Station is the nearest train station at a 10- to 15-minute walk away, and there is plenty of cycling and walking routes all around and across the barrage.
Address
Tees Barrage
Navigation Way
Thornaby
Stockton-on-Tees
North Yorkshire
TS18 2QW
---
Enquire Now
Book your school trip to Canal & River Trust – Explorers: Tees Barrage
For information on booking your school trip to this venue, click below.