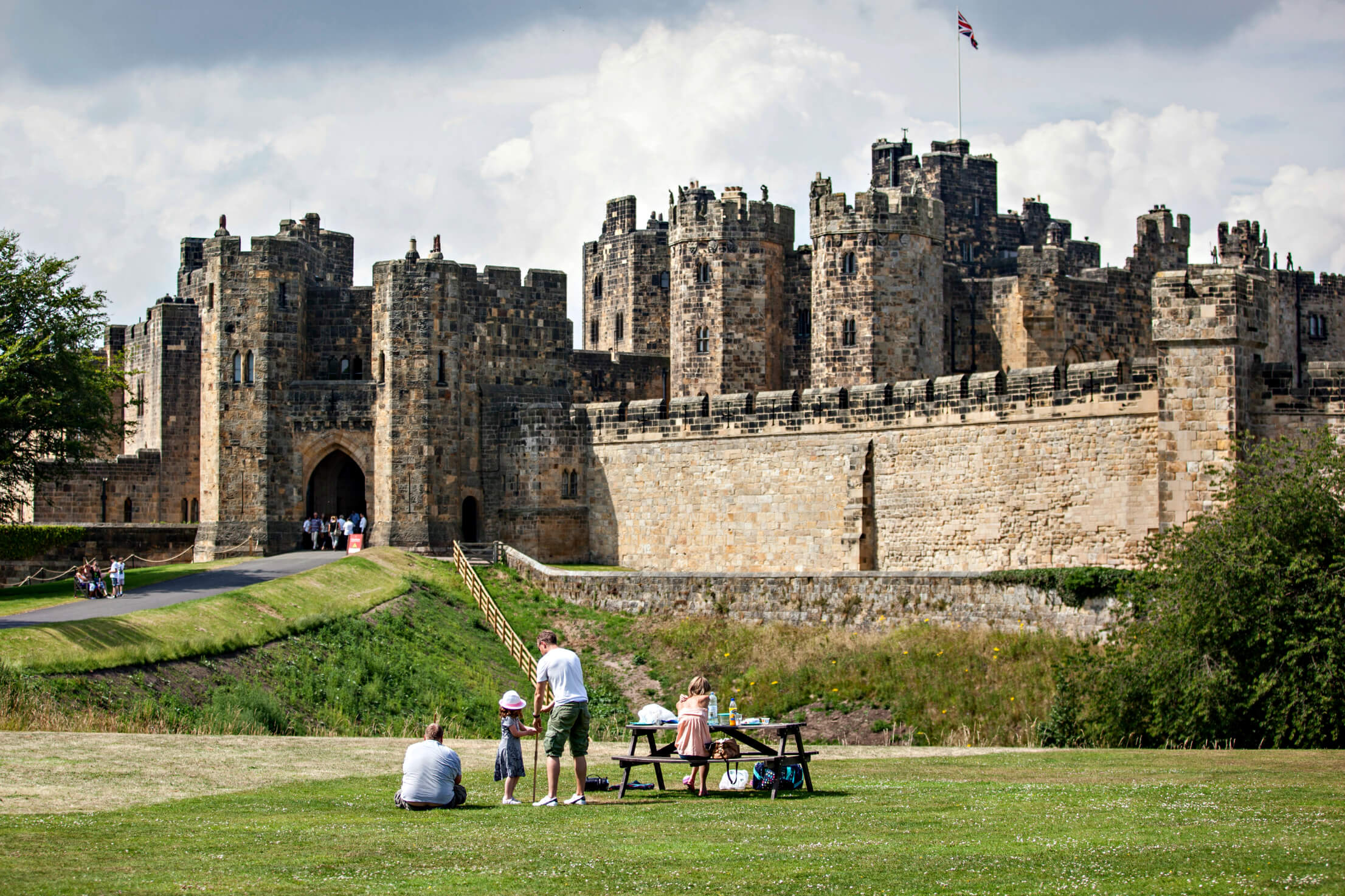 Full View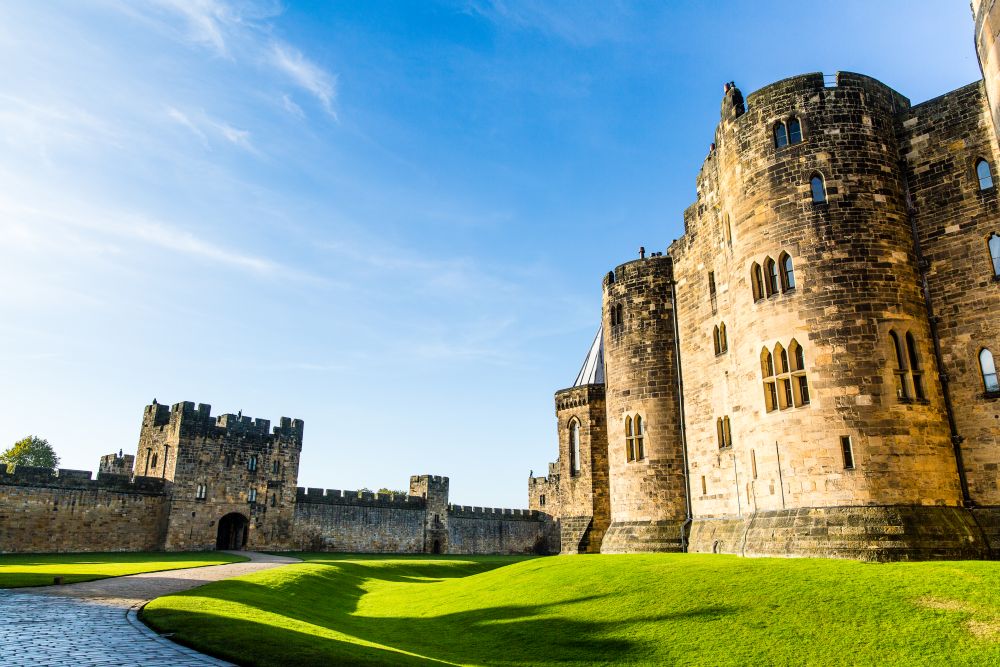 Full View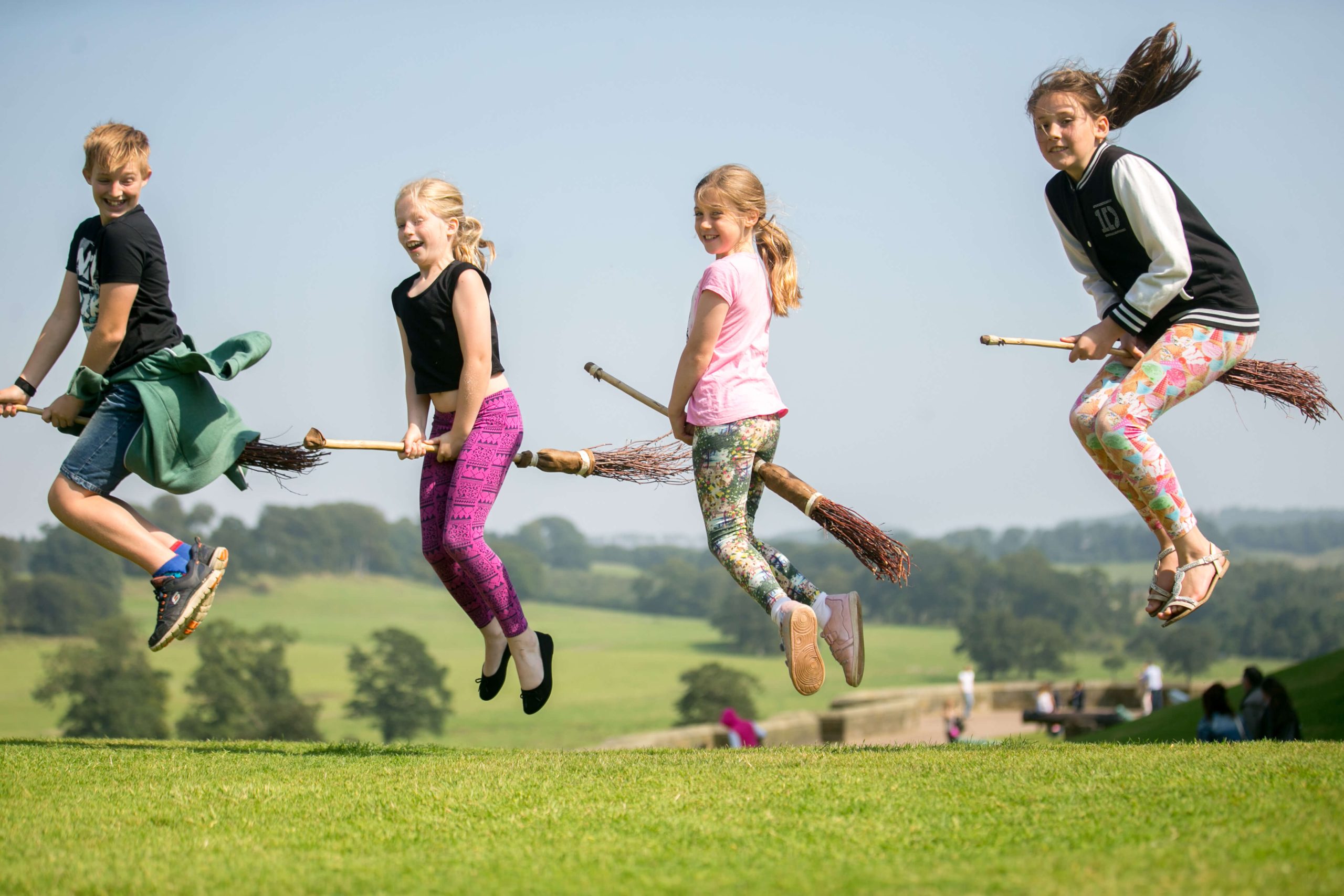 Full View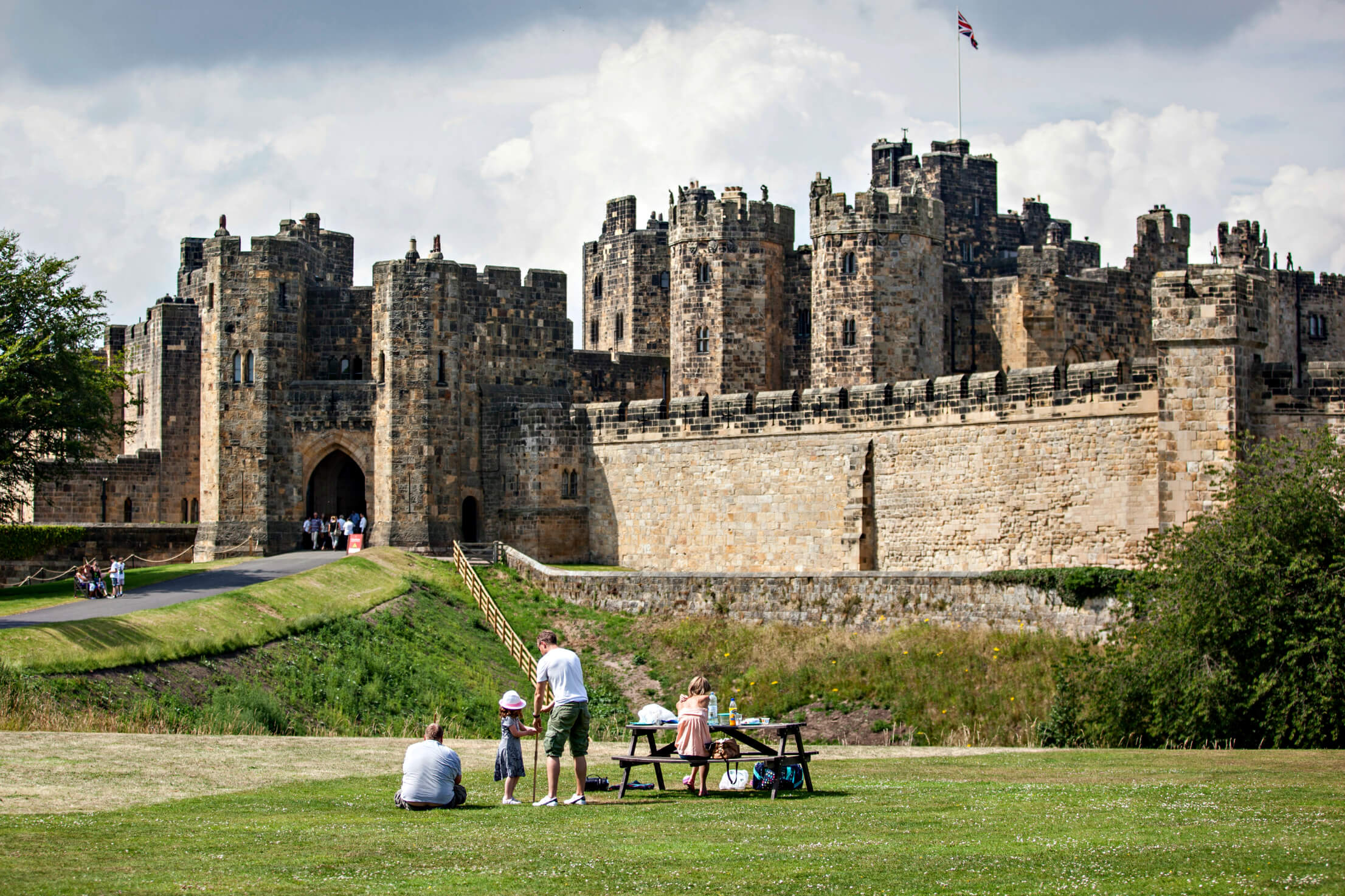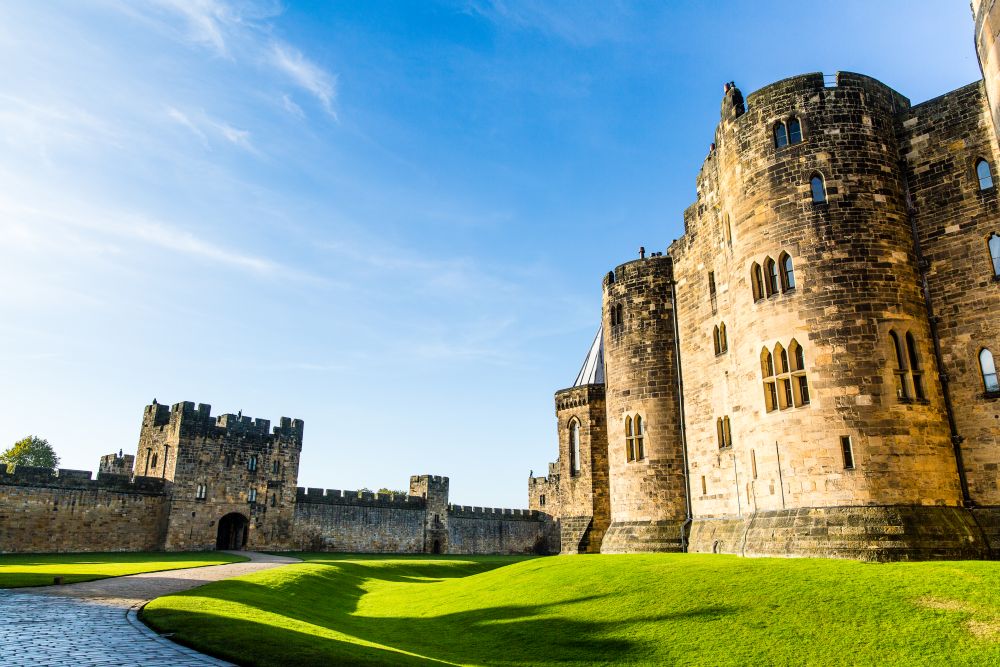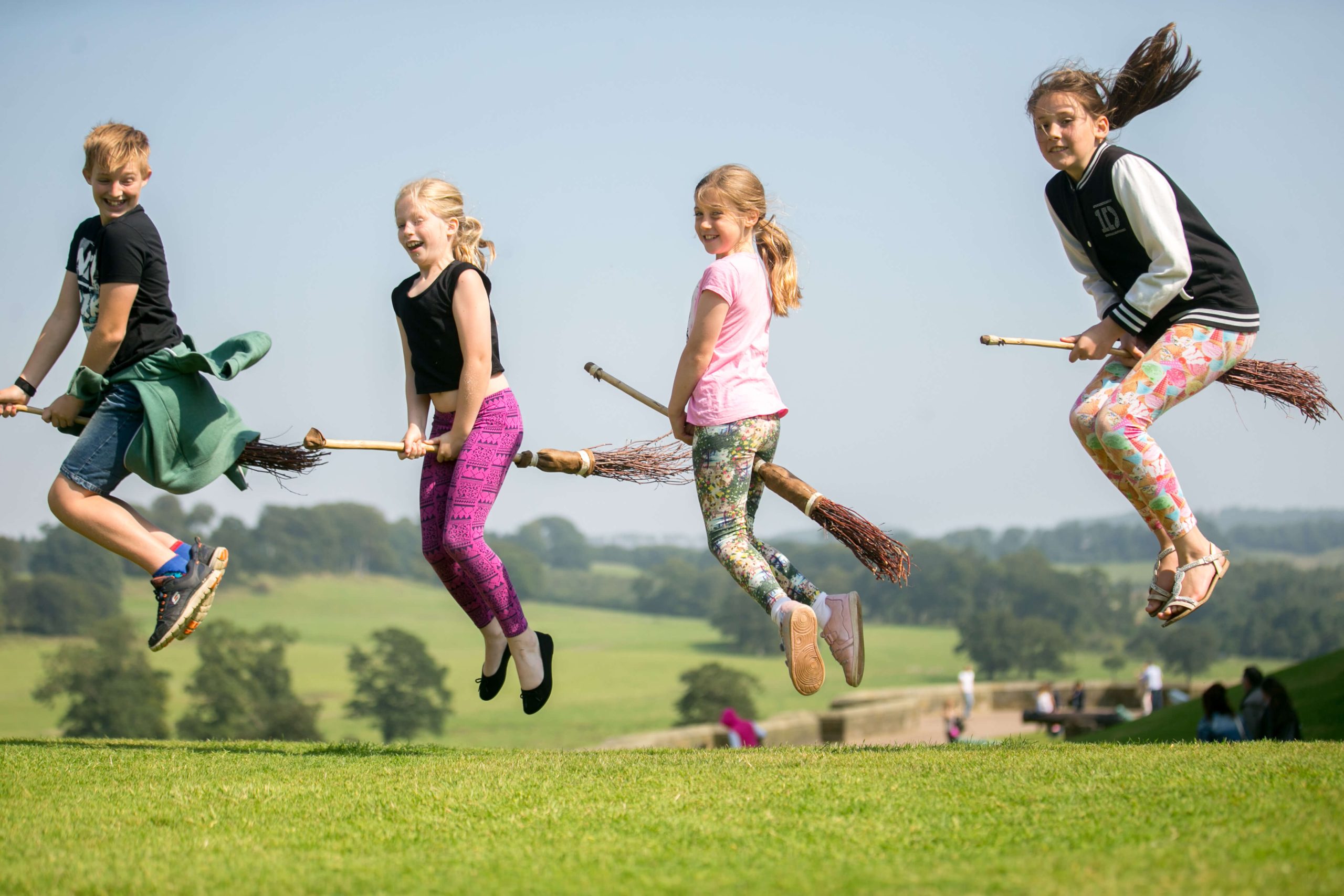 Photos of Alnwick Castle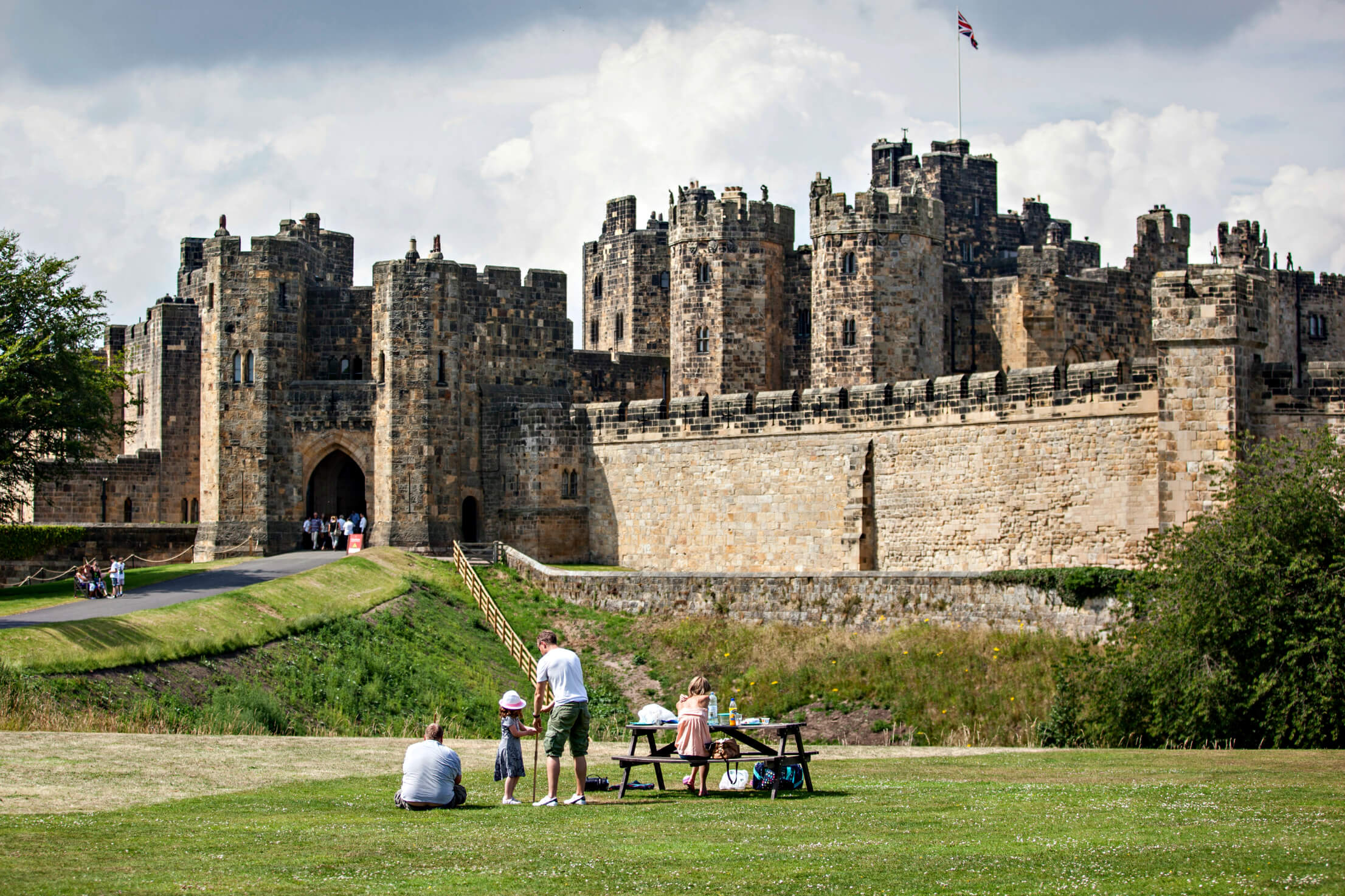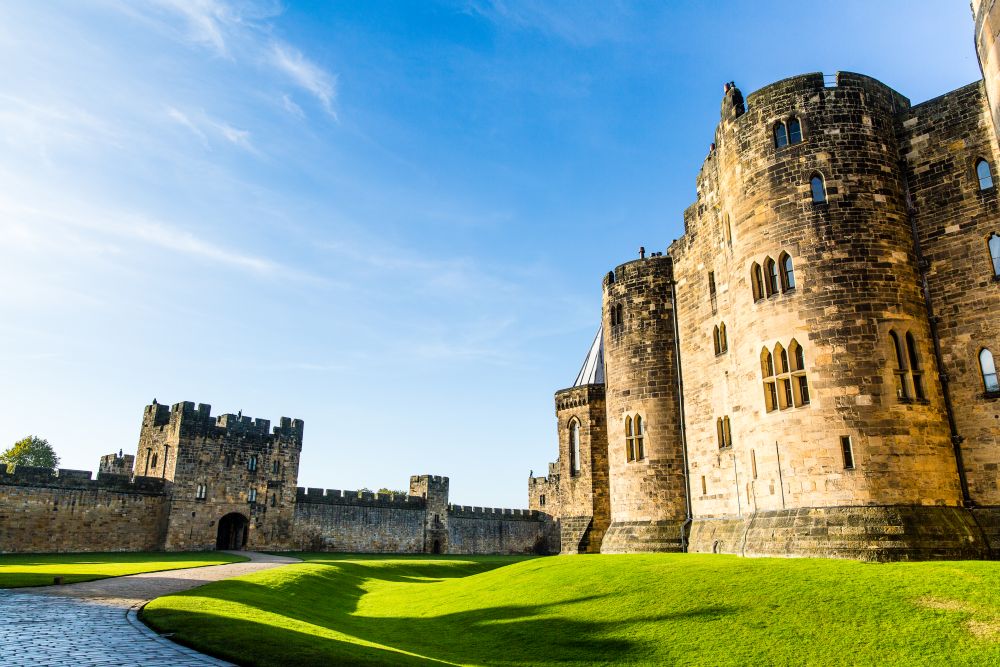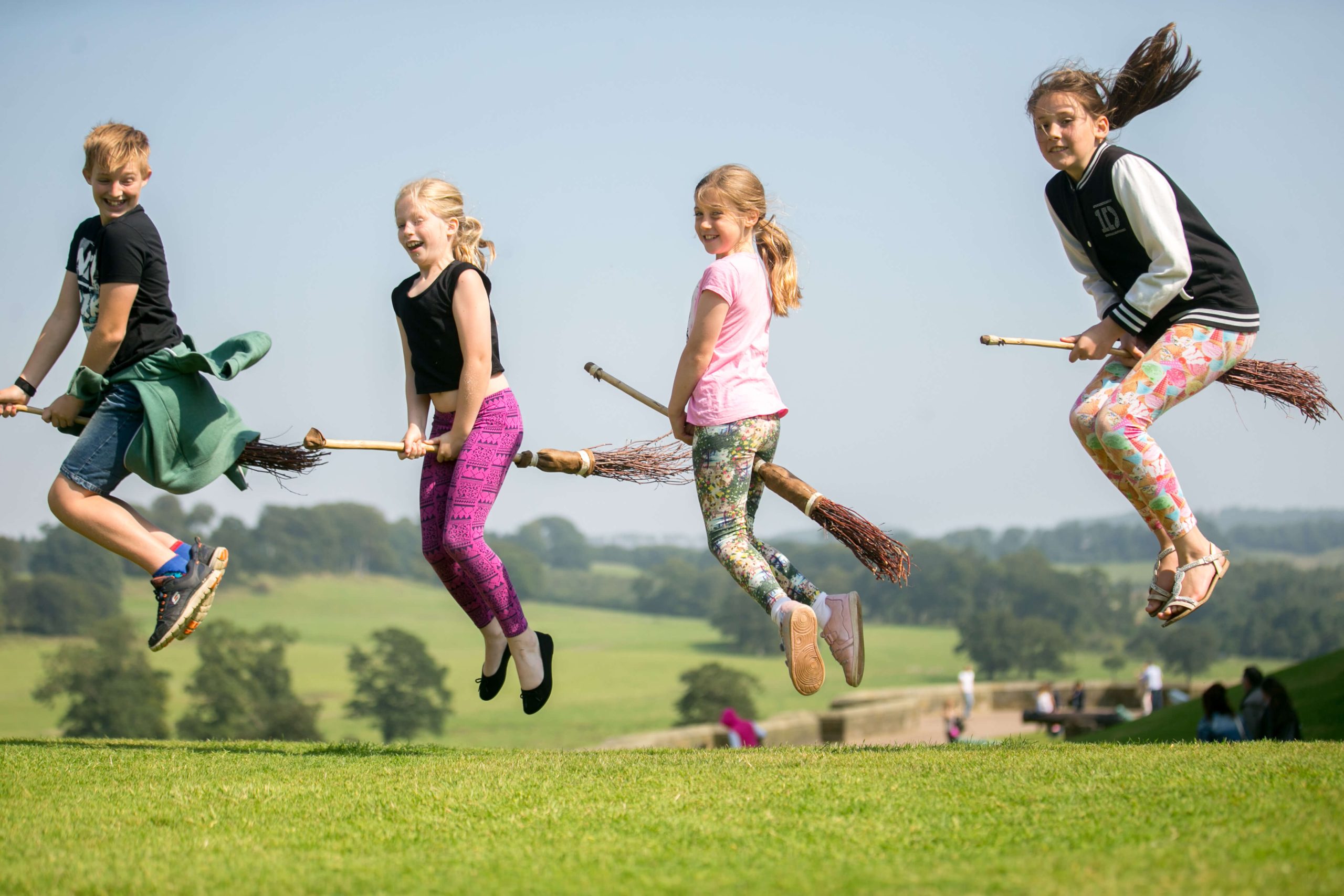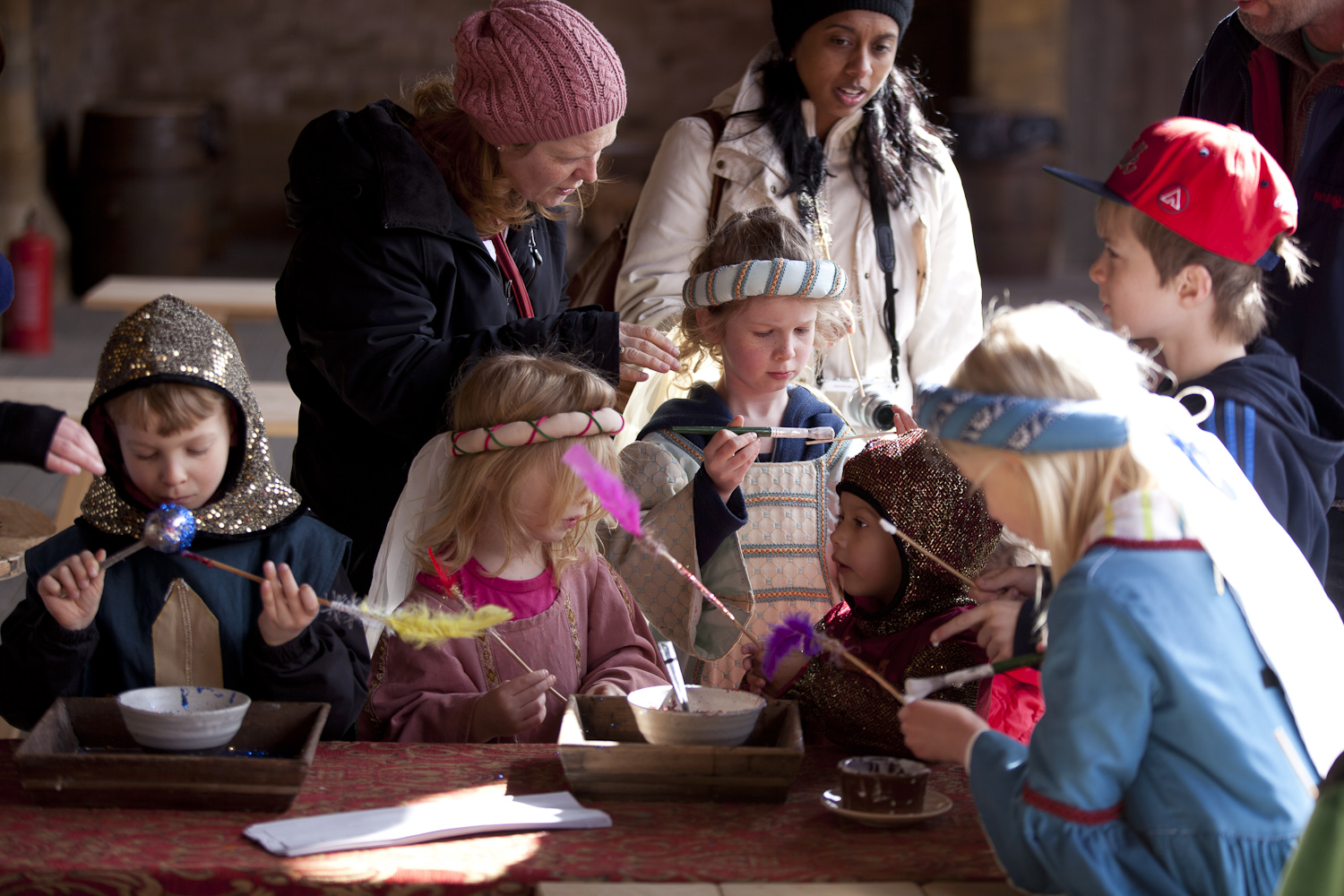 What will students see and do?
Alnwick Castle is one of Britain's most famous and iconic castles. It was built in the 11th century to control and protect the border, symbolising status and power for the new Norman barons across the country.
As a result of its role in history, the castle boasts numerous defences, including 2m thick walls, a 7m deep moat, two baileys and thick oak gates. The site has undergone several renovations in order to preserve this important historic structure.
The Percy Family still live in Alnwick Castle, making it the second-largest inhabited castle in England, second only to Windsor Castle. It has also appeared in numerous films and shows, including Transformers: The Last Knight, Robin Hood: Prince of Thieves, Downton Abbey's 2015 and 2016 Christmas specials, and the first two Harry Potter films as Hogwarts.
The castle hosts the Duke of Northumberland's collection of fine and decorative art, one of the most important in the United Kingdom outside the Royal Collection. Visitors can peruse this collection as well as the historic facilities on their own or with a 30-minute guided tour.
The Gruesome Grounds Tour (KS2-3) introduces students to the strangest, goriest and most unique parts of Alnwick Castle's history. Alternatively, you can contact the Head Guide to request a bespoke tour covering a specific topic.
---
How does the trip link to the curriculum?
All tours at Alnwick Castle are designed with the national curriculum in mind, and a number of workshops are available for different Key Stages. Complementary pre- and post-learning materials are emailed once a booking is confirmed.
The workshops currently available include:
• The Life of Harry Hotspur (KS1): Harry Hotspur, who lived at Alnwick Castle more than 600 years ago, is one of the most famous knights who ever lived in England. Some called him a hero; others thought he was a villain. In this exciting, interactive story, students decide who was right.
• Castle Defences: Storming the Barbican (KS2-3): The Barbican was the only way into the medieval Alnwick Castle and was full of obstacles to make sure no invading army ever broke into this fortress. Pupils will learn about the dangers and defences of a border castle with medieval warfare experts, take on the roles of English and Scottish soldiers, and launch their own attack on the Barbican.
• Castle Life (KS2-3): Discover what everyday life was like for a variety of people in a medieval castle. Pupils will meet a skilled artisan, a fighting knight and a noble ruler, and learn about their role within a castle like Alnwick.
• Magic and Science: The Wizard Earl of Northumberland (KS2): Henry Percy, the 9th Earl of Northumberland, ruled Alnwick Castle more than 400 years ago. He was also known as 'The Wizard Earl' due to his fascination with the magic of science. He was always seeking new discoveries, with astronomy, divination, potions and alchemy, herbology and medicine of the past all subjects of interest.
• Art Investigators (KS2-3): The lords and ladies of Alnwick Castle are looking for works of art to decorate a new private room. Taking the role of art agents or 'investigators', pupils explore the castle's staterooms to find the most interesting paintings and items in the collection. They use deductive reasoning skills, art knowledge, and their own personal preferences to select the most suitable items for their historical 'client'.
• Henry 'Harry Hotspur' Percy: 1364-1403 (KS2-3): Much like the Key Stage 1 version, this workshop learns about the life, loves and losses of Harry Hotspur, as well as the battles, rebellions and political intrigues that he became embroiled in, and why his story is so important to Alnwick Castle, Northumberland and Britain's history.
• Castle Defences: Fantasy Fortress (KS3): When constructing a castle like Alnwick, there were many aspects to consider, from essential defences to resources for daily life. With some medieval experts, pupils will learn about the features that made up Alnwick Castle in the Middle Ages, before being given the opportunity to construct their own version of a medieval border fortress.
Subjects covered
---
Teaching resources provided
Alnwick Castle has produced a range of history-based educational resources to help with your students' learning and support your visit.
These include a stateroom trail, grounds trail booklet, Alnwick Castle checklist and word search.
There are also several activity packs related to the history of Alnwick Castle and the Percy family. They include the following activities:
• The Tudors: List your favourite facts that you already know about the Tudors, add 'true' or 'false' to the supplied statements, explain what Henry Percy took with him to France, and complete the timeline linked to Queen Elizabeth I.
• Monarchs of England: Complete the order of monarchs, fill in the blanks to correct the history, and plan your own royal visit.
• Knights and Alnwick Castle: Write down what you think of when you hear the word 'knight', add 'true' or 'false' to the training required to become a knight, make your own knight and create a legendary tale for them.
• Jobs in Alnwick Castle: Match the job title to the description given, find all the castle jobs in the word search, and pick a job and plan your day.
• Castles: Link the castle feature to its definition, and find the castle features in the word search.
• Alchemy in Alnwick Castle: Write down what you know about Nicolas Flamel, explain what would be in your laboratory to help create the Philosopher's Stone, and give your thoughts on the stone.
---
Minimum and maximum group size
Number of pupils varies depending on the activity – Alnwick Castle typically accommodates a maximum of 25-30.
---
Details of risk assessment
PDF copies of relevant risk assessments are available on request.
Once a booking is confirmed, two adults can visit Alnwick Castle for free in advance of the visit, to check safety procedures.
PLANNING
Don't miss our downloadable A-Z guide on completing a risk assessment
---
Facilities On-Site
Visitors to Alnwick Castle will find a replica Napoleonic cannon, a 'capability' brown walk, an artisans courtyard and 'Dragon Quest', the staterooms, a broomstick training area, a have-a-go archery range, mini-museums and walking trails.
---
Opening Times
Castle Grounds: 10am to 5.30pm (last entry at 3pm)
Artisan's Courtyard: 10am to 4.30pm (last entry at 4pm)
State Rooms: 10.30am to 4.30pm (last entry at 4pm)
Museum Towers: 10am to 5.30pm (last entry at 4.30pm)
Fusiliers Museum: 11am to 4.45pm (last entry at 4.30pm)
Courtyard Gift Shop: 10am to 5pm
Diana Gift Shop: 11am-4pm
Stables Fryery: 11am-3.30pm
The Armoury: 10am-4.30pm
---
Pricing
Primary school students: £7.25 (one free adult per five students)
Secondary school students: £7.25 (one free adult per 10 students)
Further education students: £11.95 (one free adult per 15 students)
Additional teacher/adult: £12.95
---
Travel arrangements
Just off the A1 and easily accessible by train and bus, Alnwick Castle is perfectly situated in the heart of Northumberland.
Follow the postcode NE66 1YU for The Alnwick Garden car park; a parking charge of £3 per vehicle applies for the day and the car park is open from 9am during the castle open season. However, if you are taking a coach, Alnwick provides free entry for your coach driver and a complimentary food voucher.
The closest station is Alnmouth station, which is four miles from Alnwick.
There are bus stops and a bus station in the centre of Alnwick, approximately five-minutes' walk from the castle.
Address
Alnwick Castle
Alnwick
Northumberland
NE66 1NQ
---
Enquire Now
Book your school trip to Alnwick Castle
For information on booking your school trip to this venue, click below.