Canal & River Trust – Explorers: Marple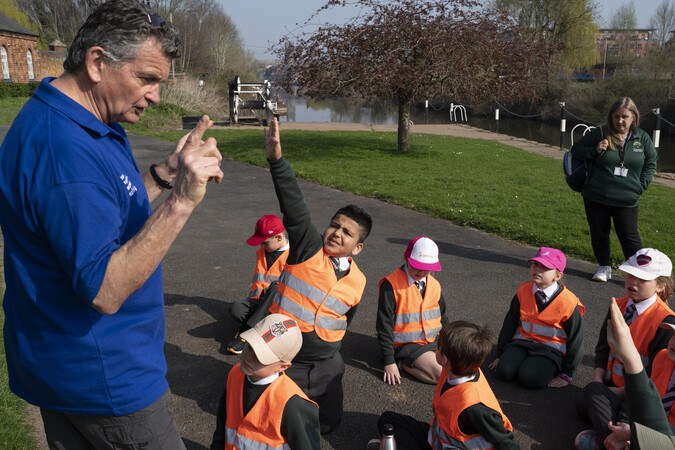 Full View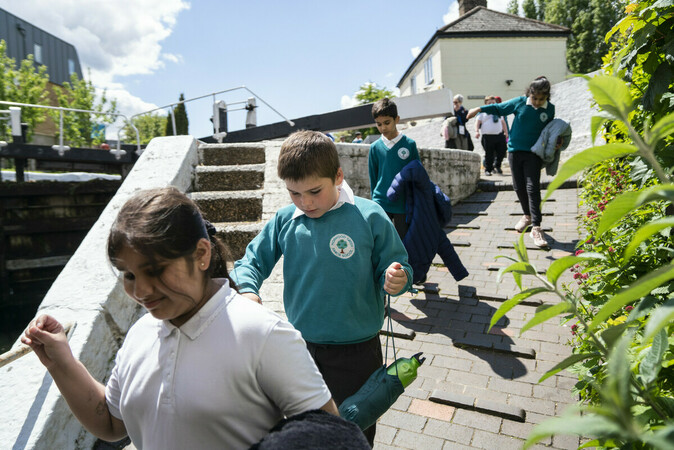 Full View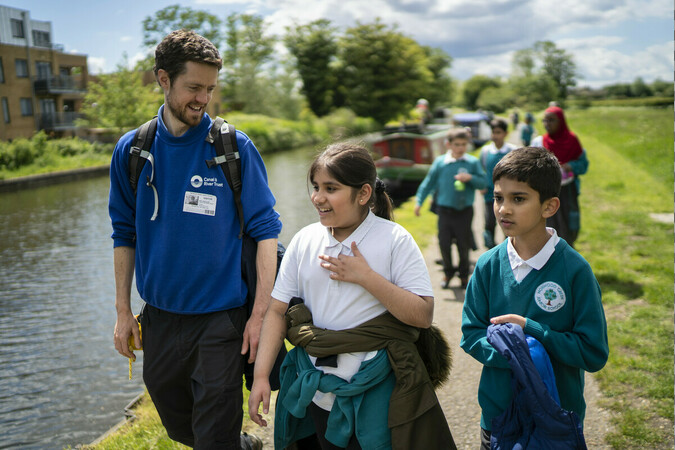 Full View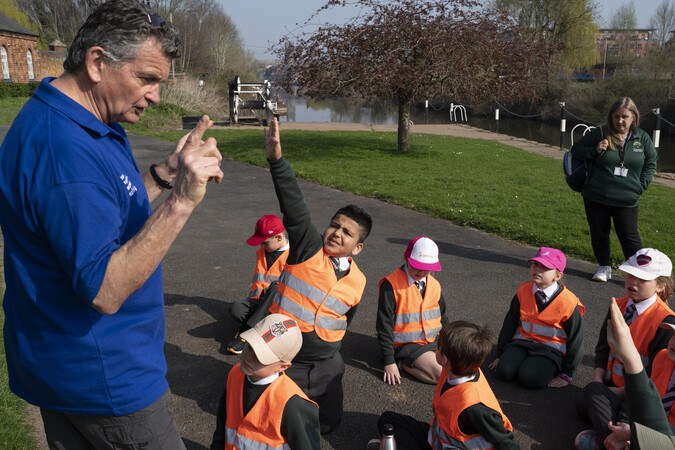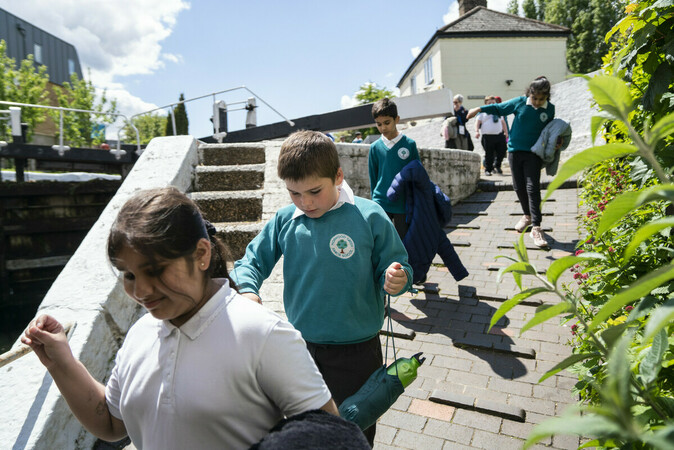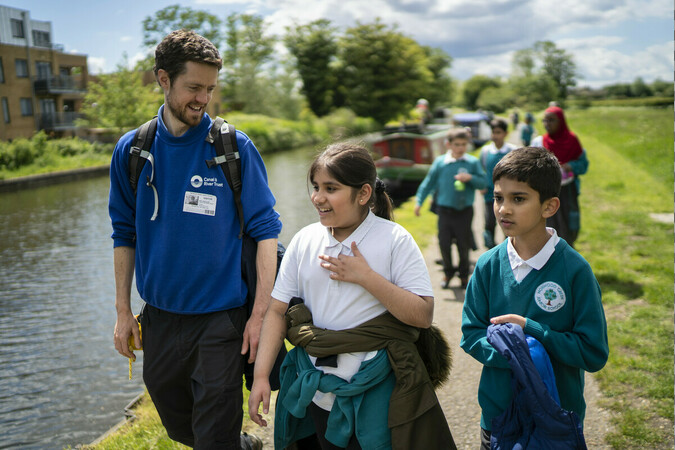 Photos of Canal & River Trust – Explorers: Marple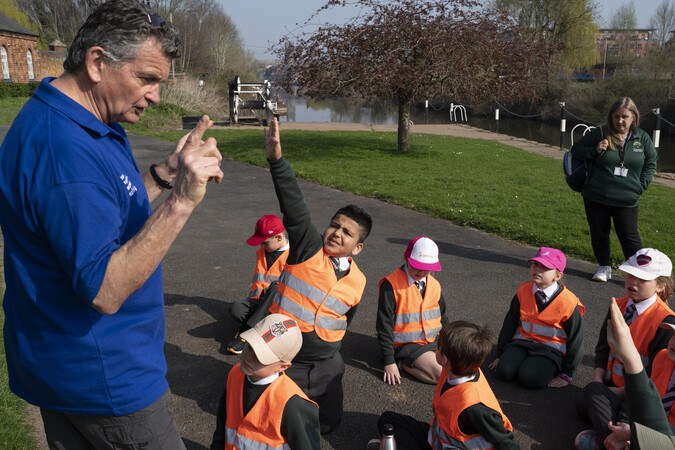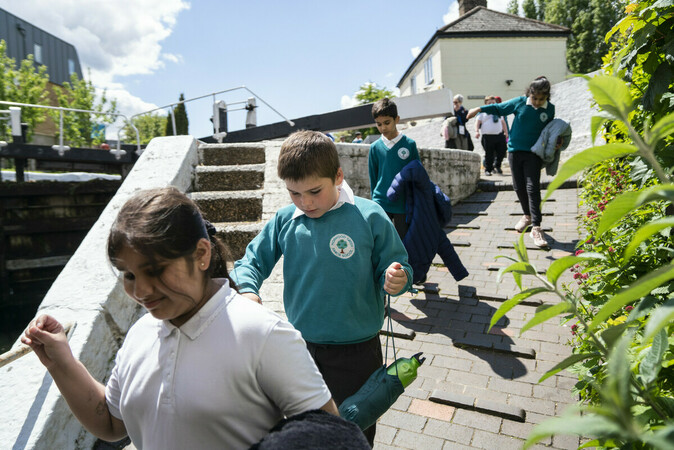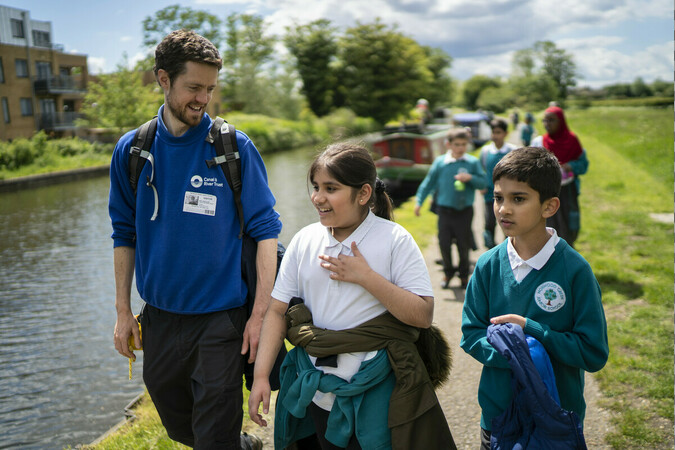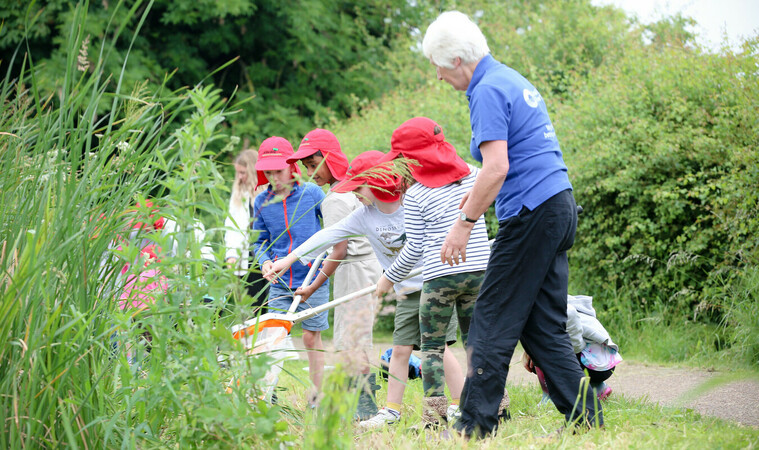 What will students see and do?
One of the Canal and River Trust's newest education centres, Marple Locks and the Peak Forest Canal is the ideal place to take your class to teach them about local history, nature and geography. Cheshire is a country known for its beauty, so you can be sure it will be an enjoyable school trip for both you and your class.
Combining industrial heritage with the natural landscape, there's plenty to see in the area. Marple Locks are a sight to behold – comprising a flight of 16 locks, one of the steepest in Britain. Benjamin Outram's aqueduct – the tallest in England – runs parallel to the slightly higher railway viaduct, meaning the trip is an opportunity to introduce your class to plenty of ideas around civil engineering and travel.
The Peak Forest Canal opened in 1800 to transport limestone from Derbyshire to the rest of the country. Samuel Oldknow's Gothic Lime Kilns, built between 1797 and 1802, are also available to explore from above or below. They now exist as a Scheduled Ancient Monument.
Marple is a phenomenal place for your class to learn about industrial history, but it's also full of stunning wildlife. There are countless habitats around the area for you to show your class. It's just one more exciting thing for you to do on your school trip.
Take your students on a walk by the waterways, showing them the wildlife and heritage surrounding the Locks and Viaduct. Alternatively, look around the Lime Kilns and learn more about Samuel Oldknow.
The Canal and River Trust can also deliver workshops, suitable for KS1 and KS2.
The trust can also tailor workshops for students with additional needs. For older students, self-guided trips work well.
---
How does the trip link to the curriculum?
A trip to Marple allows you to cover several parts of the curriculum. A true feat of engineering, the locks, aqueduct, and viaduct facilitate learning about aspects of STEM, travel and commerce.
Your Marple trip can also fulfil geography fieldwork and local history case study requirements.
Experiencing an outdoor learning environment can engage your class in a new way and help them to learn about topics by offering a more hands-on experience. A trip to Marple will give your class a greater understanding of:
– Safety outside the classroom
– Listening to others
– Working as a team
– Being confident
The added benefits of this trip include your pupils learning more about water safety, industrial history and local wildlife.
Subjects covered
---
Teaching resources provided
The Canal and River Trust provides plenty of resources on its website. These can be of great use when trip planning.
It also offers a map of Marple so you can find your way around.
You will also find a Samuel Oldknow themed six-week scheme of work, including learning packs suited to both KS1 and KS2. You can use these resources in class before your trip.
---
Minimum and maximum group size
Your whole class can go to Marple, but you may decide to split up into smaller groups while there. Workshops are optimised for a loose maximum of 15 children at a time.
Be sure you have the right number of adult chaperones. Here are the minimum requirements of the Canal and River Trust:
– 4-8 years – one adult to six children
– 9-12 years – one adult to eight children
– 13-18 years – one adult to ten children
---
Details of risk assessment
When planning your trip you can take a free pre-visit to make sure the venue is appropriate for your class, and there is a free template for risk assessing the trip online.
Before your trip, volunteers from the Canal and River Trust can conduct water safety assemblies and workshops at your school. This can help you prepare your class.
PLANNING
Don't miss our downloadable A-Z guide on completing a risk assessment
---
Facilities On-Site
You can access public toilets in the town of Marple. Please be aware that the use of these is not restricted to school groups.
There is no dedicated parking for Canal and River Trust visits. You may need to organise drop-off and pick-up for your group. Please be sure to contact the trust if you have any specific enquiries. This includes those about accessibility at the site.
---
Opening Times
The towpath is open every day. You can get in touch with the Canal and River Trust through their enquiries page.
---
Pricing
Here's the great news: a school trip to Marple is free of charge.
The Canal and River Trust offers tours in its outdoor learning space. It also provides classroom workshops at no cost. All the team asks is that you give as much notice as possible when booking or cancelling your trip.
---
Travel arrangements
Located on the Peak Forest Canal, there are many ways to get to Marple. If coming from Manchester or further North, take the M60 South and come off at junction 25.
Marple Train Station is a five-minute walk from the towpath. You can also get to the town by bus. Routes 383 and 384 go to Marple.
Address
Marple Locks, Church Street, Marple, Stockport, Cheshire
SK6 6BN
---
Enquire Now
Book your school trip to Canal & River Trust – Explorers: Marple
For information on booking your school trip to this venue, click below.