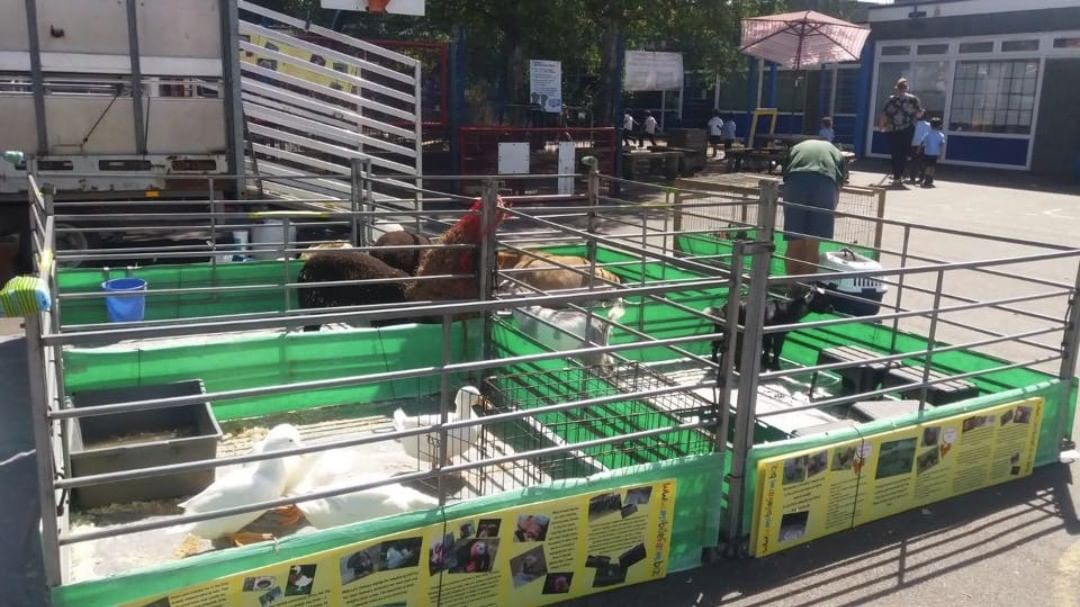 Full View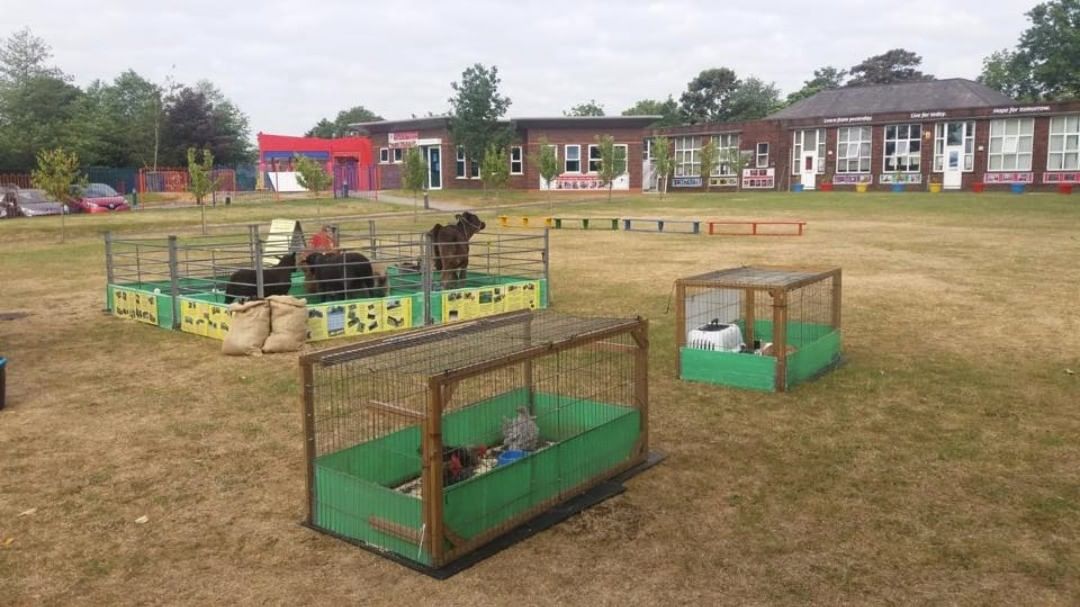 Full View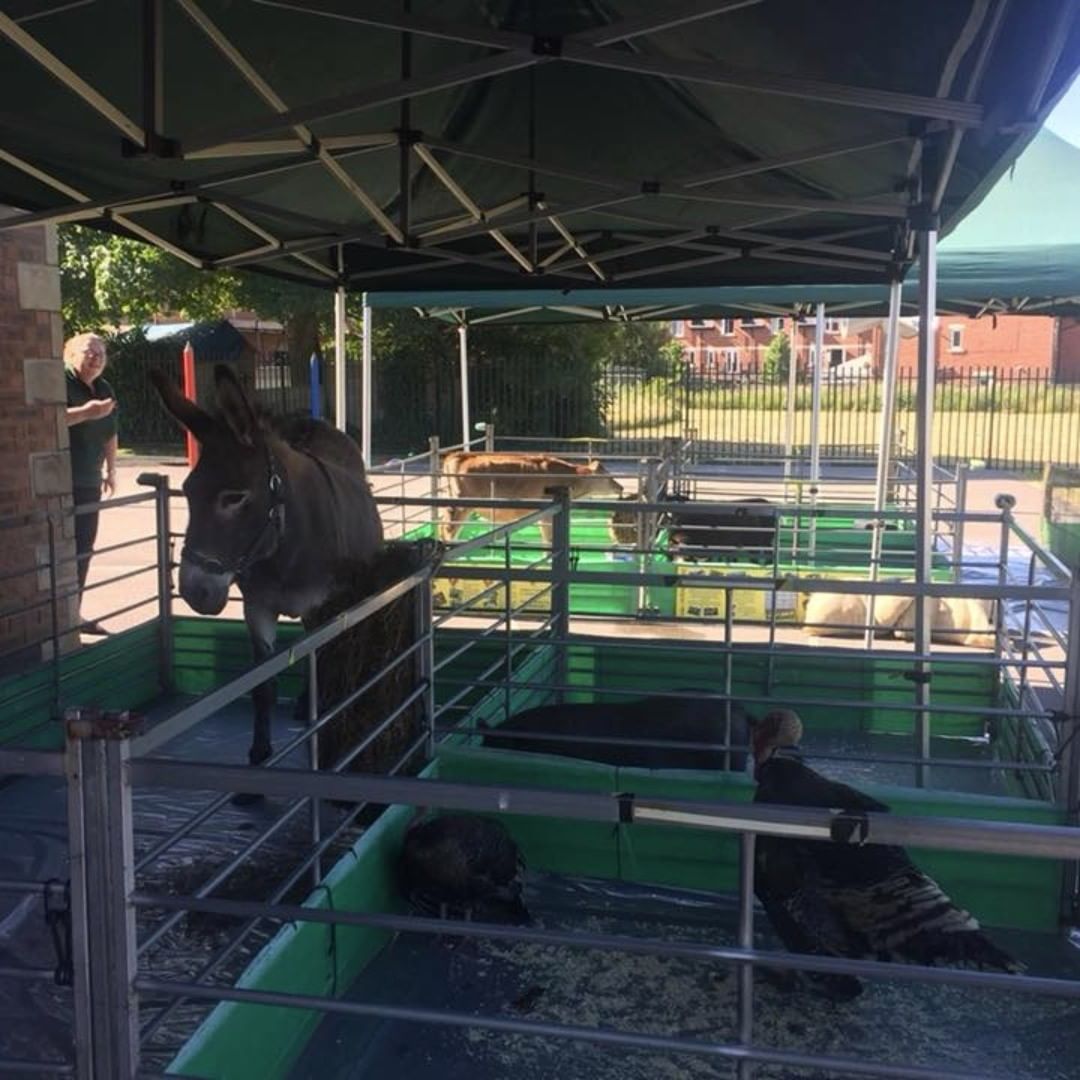 Full View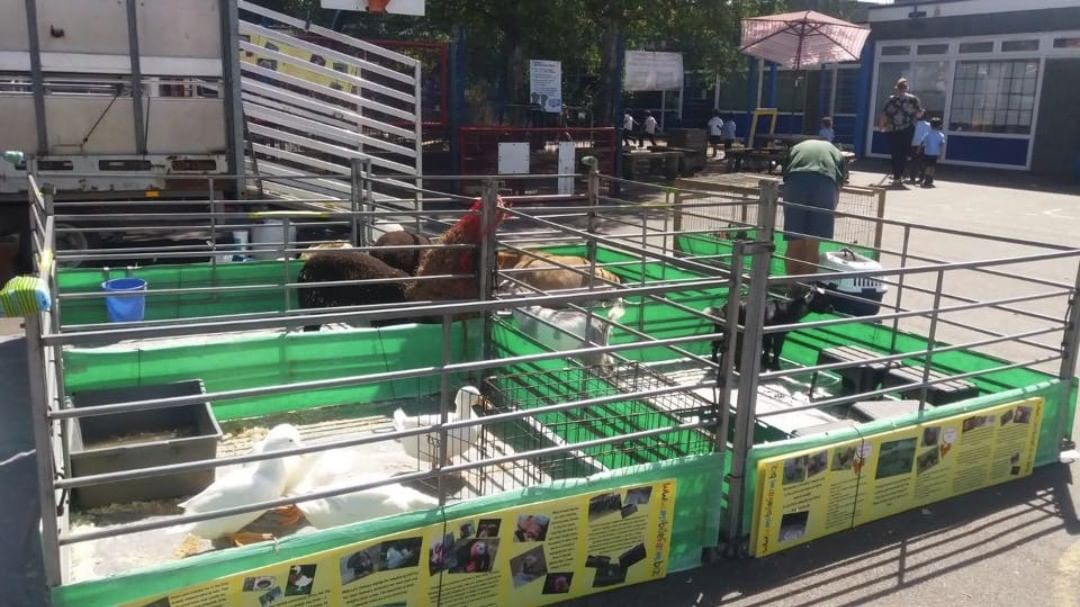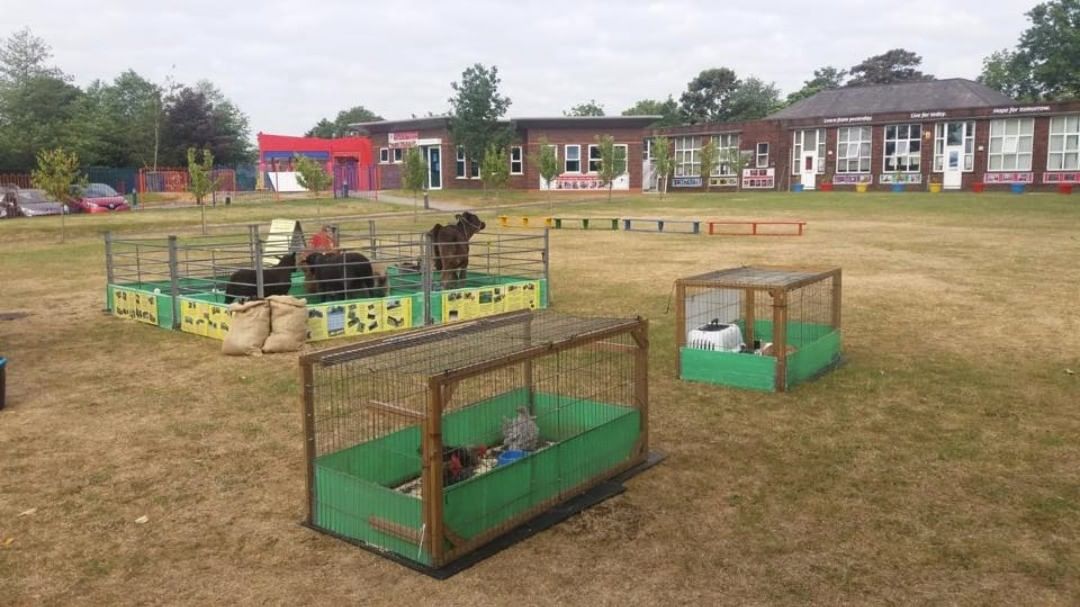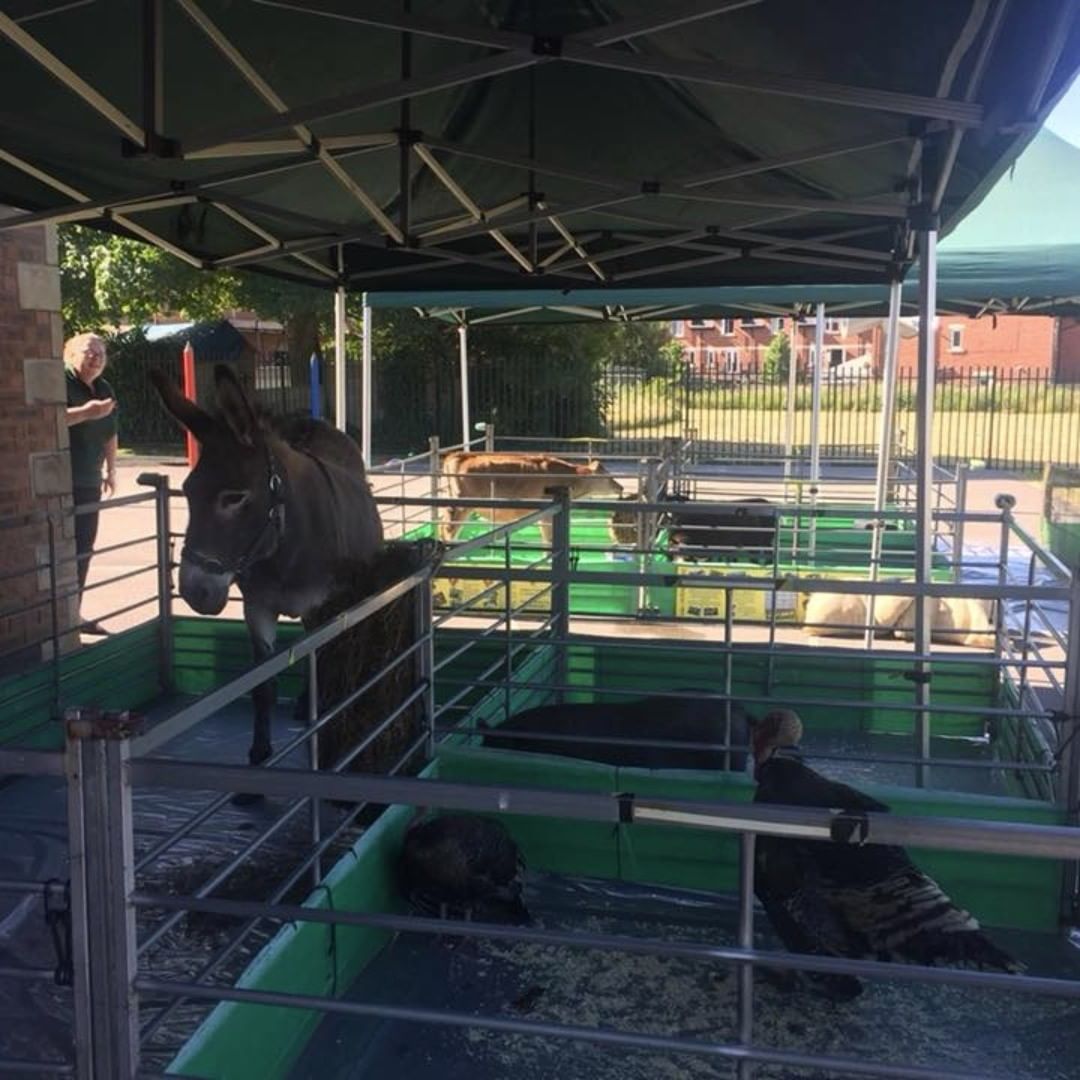 Photos of Fishers Mobile Farm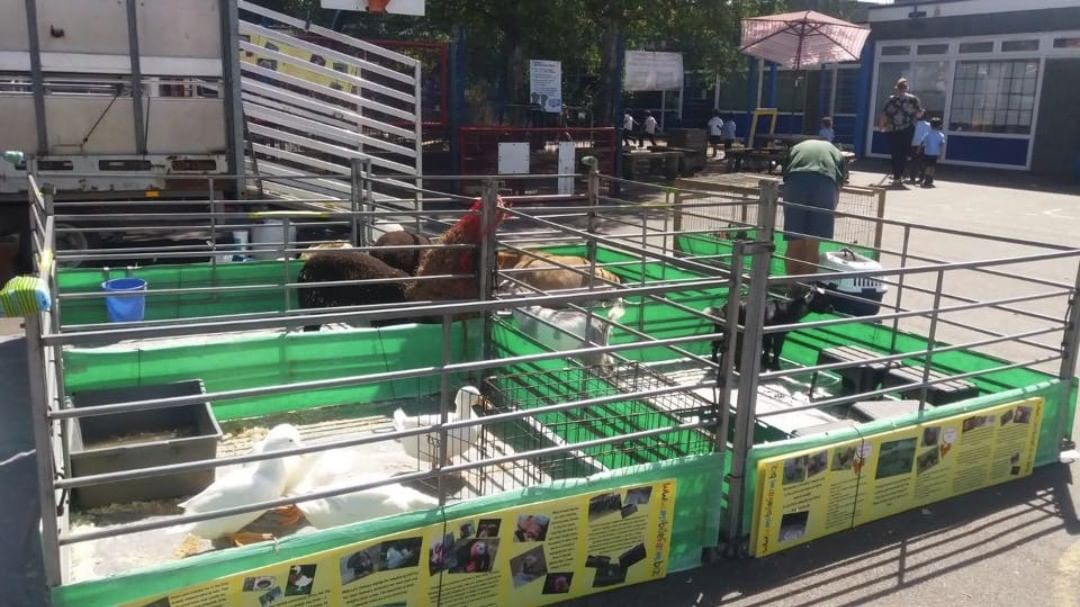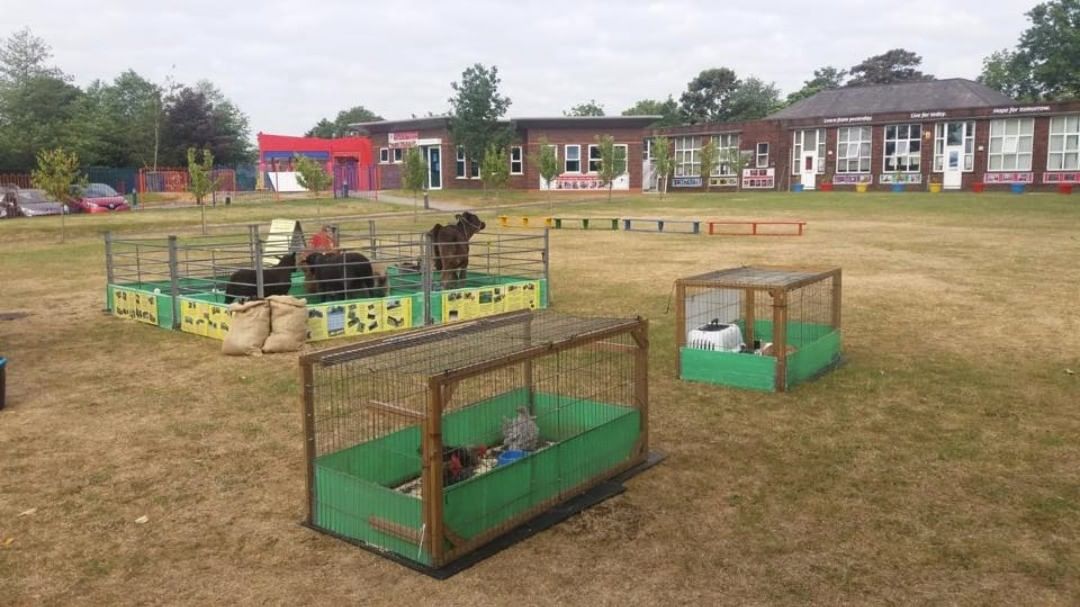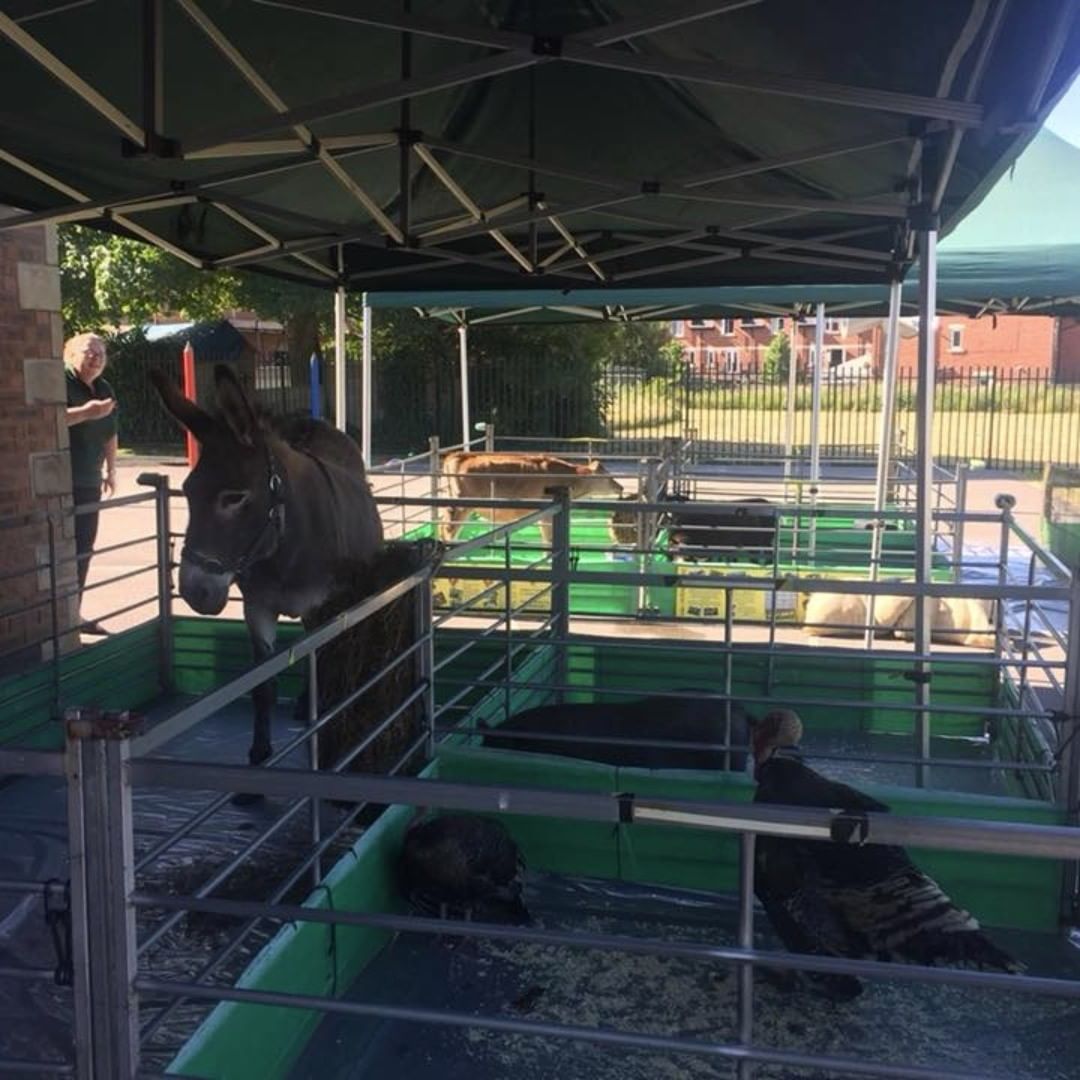 What will students see and do?
Is your school searching for a school trip that is different yet educational? Fishers Mobile Farm may be just the thing your students need. Excitingly, it can be delivered right to your school.
Petting farms for kids are an experience students will never forget. Instead of loading them onto a bus and taking them somewhere, pupils can have the fun brought to them with this trip option.
Fishers Mobile Farm will set up the animals, bring everything that the animals need, and provide staff to take care of the animals as well as help guide students around. Children will learn about each animal and have a chance to touch them as they go along.
What type of animals can be expected with Fishers Mobile Farm? Well, it has a large variety on offer, including goats, pigs, geese, hens, sheep, rabbits and so much more. Fishers even has reindeer!
Once the decision has been agreed on to have a petting farms event for students, Fishers can be contacted by phone or e-mail to discuss the details of which size set-up and length of session you would like, where the event will be held, and how many children will be attending.
You'll receive a form that you can fill out and return with payment and any other details for the event. Your event will then be confirmed and reserved. In the case of inclement weather, Fishers will bring gazebos which can be erected in a short amount of time.
---
How does the trip link to the curriculum?
Pairing a fun day with educational activities is a winning situation all around. Children find animals exciting, and they will be just as excited to learn about them as they are to meet them on the day of the event.
They can learn about animals' diets, their living environment and what sounds they make. Fishers staff will also educate pupils as they meet each animal.
Subjects covered
---
Teaching resources provided
Once you have been in correspondence with Fishers Mobile Farm you will receive a password for its website which will give you access to downloadable educational material that you can use.
---
Minimum and maximum group size
Students can be brought out in groups of about 20-30, depending on their age and behaviour level. Each group will attend the mobile zoo for approximately 20-30 minutes.
If any of the students or teachers use a wheelchair, just let Fishers know in your correspondence with them so that they can be prepared to accommodate this in the mobile farm set-up.
---
Details of risk assessment
As with any other school excursion, you will need to notify parents of what is happening at the event and get them to sign a permission slip that allows their child to attend the event. This will also be a good time to collect their admission money and to see if they would like to sign up to be a chaperone for the mobile zoo.
Though they will receive a brief talk from the staff of Fishers Mobile Farm on how to interact with the animals and the dos and don'ts, letting the children know what is expected of them during the excursion is helpful to prepare them.
Just before the class is taken out to see the petting farm, children should wash their hands to prevent spreading germs to the animals. If anyone has cuts or scrapes on their hands, they will need to apply a plaster to cover the area.
Should you have any pupils with allergies to animals, they will need special instructions. If their allergies are severe they may have to sit this one out.
PLANNING
Don't miss our downloadable A-Z guide on completing a risk assessment
---
Facilities On-Site
Fishers Mobile Farm is flexible and can adapt to whatever space you have available. It can set up its farms for kids on grass or paved areas and can use as little or as much area as is available.
---
Opening Times
The team will arrive two hours before your event to set up the farm. Contact the team to discuss suitable dates and times.
---
Pricing
One of the many great things about Fishers Mobile Farm is that it is flexible, and that includes flexibility on price. If you are looking to keep the excursion super affordable, the farm can bring one animal for a short amount of time for £160.
Of course, to make the excursion worthwhile, most schools choose to purchase a visit from a wider variety of animals. A single trailer event starts at £340 for two hours and a double trailer event starts at £750 for three hours.
Fishers offers shorter or longer lengths of time, depending on how many groups of students you have. And, of course, the cost can be broken down among pupils, making it a very affordable and fun experience.
Don't worry if the event needs to be cancelled. You will receive a full refund minus a £50 deposit.
---
Travel arrangements
The beauty of Fishers Mobile Farm is that it comes to you – no travel required!
Address
Four Lane Ends Farm, Preston Road, Charnock Richard, North West, Lancs
PR7 5LF
---
Enquire Now
Book your school trip to Fishers Mobile Farm
For information on booking your school trip to this venue, click below.