6 of the best resources for Charles Dickens' A Christmas Carol in KS3/4 English
Turn even the most Scrooge-like attitude to Dickens around with these excellent teaching ideas and activities
If you've not already studied A Christmas Carol with your class there's still time before the end of term.
It's short, and of course seasonal, and between Scrooge, Tiny Tim and the various ghosts there are plenty of talking points and writing activities to be had.
And at the very least it's an excuse to watch The Muppet Christmas Carol in the next week.
1 | A Christmas Carol teaching guide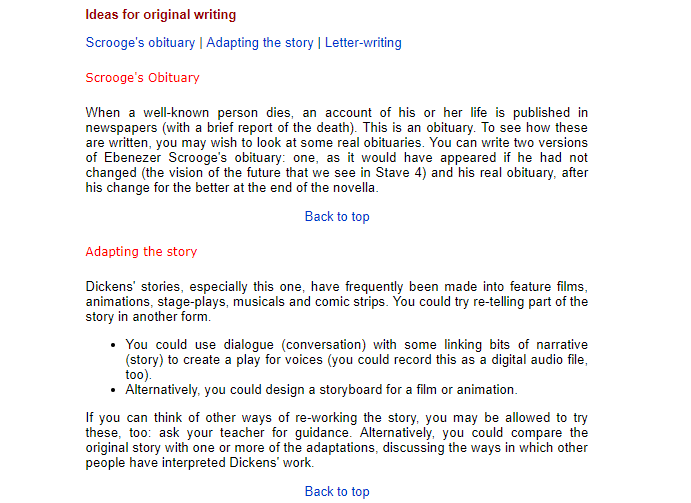 This self-contained guide to Charles Dickens' festive tale supports work in Key Stages 3 and 4.
It's absolutely massive, and contains background information on the text, ideas for writing exercises, studies of the characters and their settings and much more.
It's the perfect place to start.
---
2 | The origins of A Christmas Carol
For some excellent background material on the book, and how Dickens showcased Victorian attitudes towards poverty and work, head to the British Library.
The above video on its own is well worth watching, but you can also look at illustrations from first editions of the book, and read about the social consciousness strewn throughout the tale.
Find the video and everything else here.
---
3 | Teaching A Christmas Carol
Friend of Teachwire Alex Quigley has put together a great guide for how to teach this particular Dickens tale, given that students often find his language and style difficult to breach.
---
4 | Form and function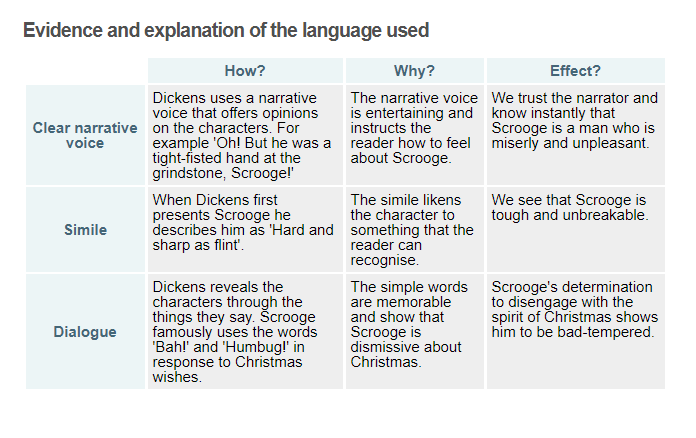 This guide looks at how and why Dickens chose to write A Christmas Carol as a novella and as a ghost story.
It also looks at how he combined the oral storytelling tradition of ghost stories with a moral tale of redemption, and includes an analysis of the structure and language.
---
5 | Victorian attitudes to Christmas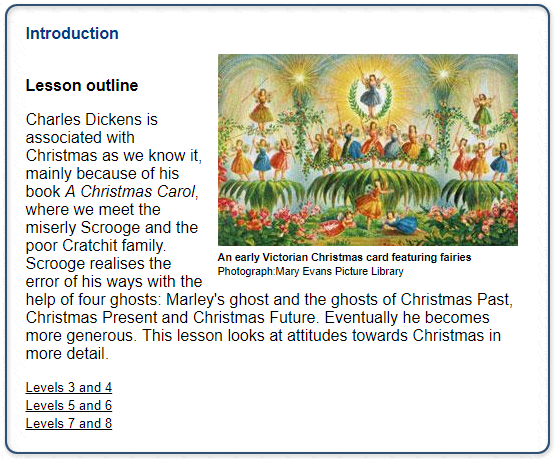 This interactive lesson plan uses the book, and Scrooge's journey as a vehicle for looking at Victorian attitudes towards Christmas in more detail.
Head to the Guardian Teacher Network here, to find it.
---
6 | A letter to Scrooge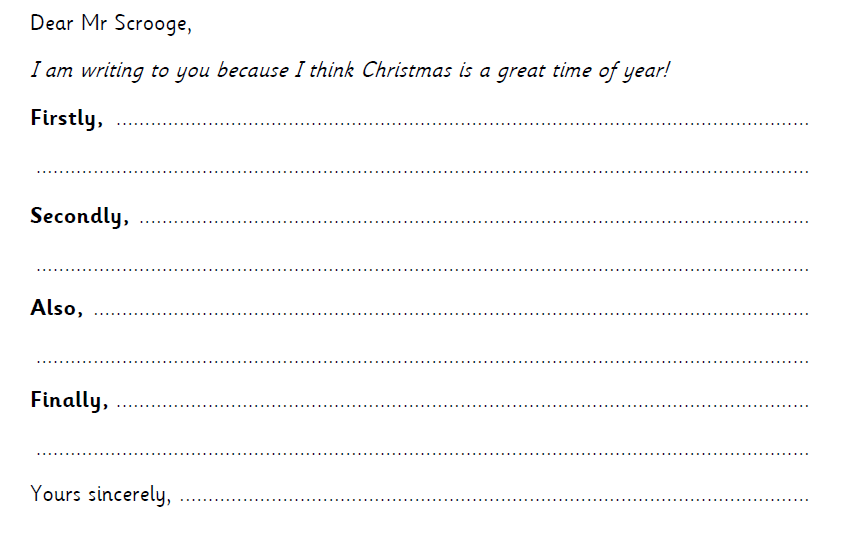 Most of your students probably don't need much convincing that Christmas is great, but old Ebenezer Scrooge does.
This resource asks them to write down their ideas in a spider diagram, offers some persuasive words, phrases and techniques, then provides a basic template for them to articulate their thoughts and convince Scrooge to get into the festive spirit.