World Book Day costume ideas – A bumper list of characters for teachers and pupils
Do you or your students need inspiration for your character getup this year? Read this list of famous literary characters and pick your fave…
Jump to a section
---
We all love a bit of World Book Day dress-up (or do we?). But you did Harry Potter last year, Where's Wally? the year before and you already used your witch costume at Halloween so you can't just wear that and pass it off as a Meg and Mog outfit (plus, your cat won't appreciate being roped in as a prop and dragged to class).
You don't want to be the person who's put in waaaaaaaaaay too much effort: this isn't Comic Con.
But you also don't want to be the teacher who came up with their idea five minutes ago in the staff room.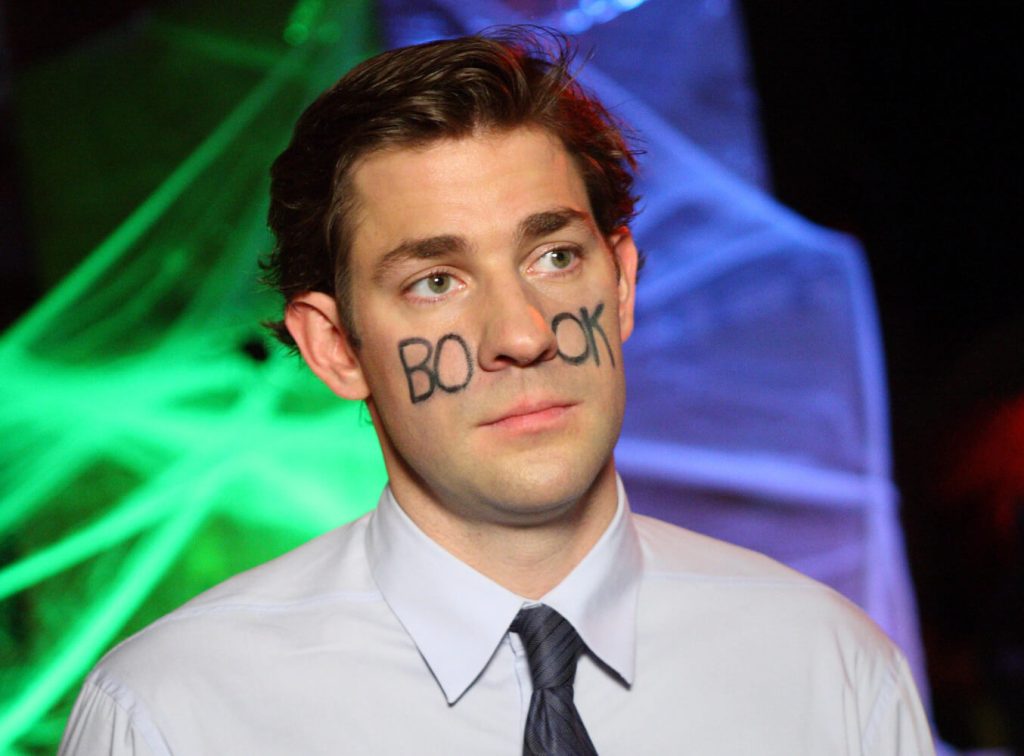 So, we've done the grunt work for you and your students with this huge list of famous books and characters that might make for good costume ideas.
We've split the ideas into categories and we've even found how-to guides for making some of the costumes. Just follow the links…
---
World Book Day costumes for teachers
Impress your students and give your colleagues a giggle with some of these ideas. Don't forget to also check out our bumper round-up of World Book Day activities.
Wizard of Oz
Harry Potter
Aliens Love Underpants
Where's Wally?
Mr Messy
One Flew Over the Cuckoo's Nest
Assorted
---
World Book Day costume ideas
Alice's Adventures in Wonderland
More Alice's Adventures in Wonderland ideas
The March Hare
Alice
The Queen of Hearts
---
Diary of a Wimpy Kid
@teachwire #WimpyKid Greg Heffley was at Stanford Infants today! #WorldBookDay pic.twitter.com/jpci8ZTgwL

— Di Coke 🍀 (@SuperLuckyDi) March 3, 2016
@teachwire my son went as Rodrick – the brother of Diary of a Wimpy kid #worldbookday pic.twitter.com/q6JEdiiCYB

— Sarah Burns (@Pocketburns) March 3, 2016
---
Julia Donaldson characters
@teachwire A super #stickman. Makes you want to pick up the book! Happy #WorldBookDay & happy reading! pic.twitter.com/bZQ3F8bVYR

— Scripts To Stage (@ScriptstoStage) March 2, 2017
---
Captain Hook
Argghhhrrr! #WorldBookDay pic.twitter.com/1KiI7a8Y5B

— Lydia Hope. ✌🏻 (@LydiaHopeTaylor) March 2, 2017
Captain Hook in the house x would love to win for my boys school x pic.twitter.com/X62r51ma5C

— ☕ ☕ adelle gow 😍😍 (@delg40x) March 2, 2017
More Peter Pan ideas
---
The Little Mermaid
FAB Giveaway 👍📚 Daughter Gone School Happy As A 'Mermaid' On #WorldBookDay 😀 #WBD pic.twitter.com/5kq2pr3lfd

— SIMONKNUCKEY (@SMOKEYFORMBY) March 2, 2017
---
Rotten and Rascal
@teachwire Cheeky Pterasaurs, Rotten & Rascal gliding in to take #WorldBookDay in a storm or feathers and fury! pic.twitter.com/L7TzD5Zcyo

— stephmatson (@stephmatson) March 2, 2017
---
Roald Dahl costumes
@teachwire Happy World Book Day! Would love to win these for my little mans school #worldbookday pic.twitter.com/V72Idohq1R

— Mummy To The Max (@MummyToTheMax) March 3, 2016
More Roald Dahl ideas
The Twits
George from George's Marvellous Medicine
Matilda
Fantastic Mr Fox
The BFG
Sophie
Augustus Gloop
Willy Wonka (how-to here)
Charlie Bucket
Grandpa Joe
Veruca Salt
These also work well for Roald Dahl Day!
---
Harley Quinn
wow! cool school prize – here's my girl dressed as Harlequin #WorldBookDay pic.twitter.com/FADLCw4DCt

— ✨💫 Emma Gough ✨💫 (@starshineforme) March 2, 2017
---
The Harry Potter series
my son went as Ron Weasley! He's really into his books now! #worldbookday pic.twitter.com/Cn1J9GIUWS

— 🍒 🎮 Nikki 🎮 🍒 (@GlamandGeeky) March 2, 2017
my daughter went as Bellatrix pic.twitter.com/3h2xcRVIQz

— Kez (@Nets_rik) March 2, 2017
More Harry Potter costume ideas
Harry Potter
Hermione Granger (how-to here)
Dolores Umbridge
Professor Trelawney
Albus Dumbledore (how-to here)
Severus Snape (how-to here)
Draco Malfoy (how-to here)
Newt Scamander
Luna Lovegood
Voldemort
Sirius Black
Rita Skeeter
Moaning Myrtle
---
Princesses and knights
---
Mildred Hubble and Burglar Bill
Mildred Hubble & Burglar Bill (he was grumpy because he wasn't allowed to take my mobile phone in his SWAG bag!!! pic.twitter.com/myU10Nwibk

— *******FIONA******* (@funky_fifi) March 2, 2017
---
The Snail and the Whale
meet the snails from the snail and the whale 🙂 pic.twitter.com/aMtdjewR2N

— Samantha Mann (@MrsManfalou) March 2, 2017
---
Where's Wally?
where's wally???? pic.twitter.com/VzrxROoicw

— Sally Sugar (@sally_mccutch) March 2, 2017
---
A Little Pig and The Queen of Hearts
---
---
The Chronicles of Narnia
More Chronicles of Narnia costume ideas
---
Cat in the Hat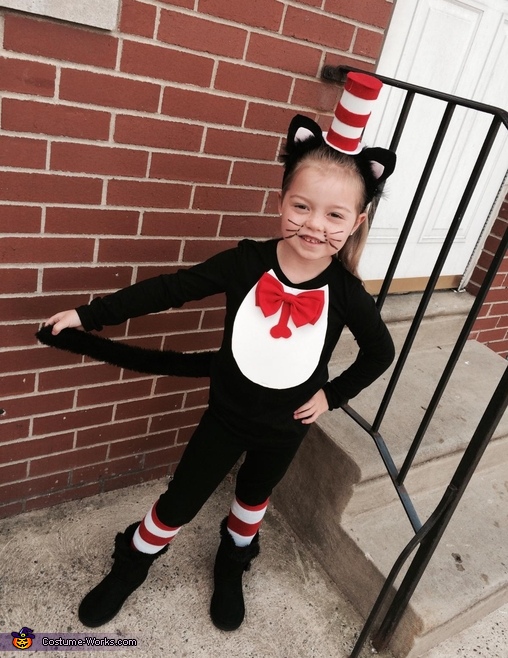 More Dr Seuss costume ideas
Sam-I-Am (from Green Eggs and Ham)
The Lorax
Fox in Socks
Cruella de Vil
Paddington bear
---
World Book Day class photos
here are some of my class wearing their costumes… #dosbarthbedwen pic.twitter.com/boa9Gwu76N

— Nantymoel Primary (@NantymoelPS) March 2, 2017
More World Book Day costume ideas
For Early Years children
Horrid Henry
The Gruffalo
The Day the Crayons Quit
Little Red Riding Hood
Hansel and Gretel
Cinderella
Pinocchio
Cruella Deville from 101 Dalmations
Spot
The Worst Witch
Angelina Ballerina
Meg and Mog
Funnybones
Snow White
Rapunzel
The Little Mermaid
Mr Strong and Little Miss Sunshine
The Very Hungry Caterpillar
Elmer
The Tiger Who Came To Tea
Gangsta Granny
Sleeping Beauty
Prince Charming
Aladdin
For KS1/KS2 children
Lyra Belacqua from His Dark Materials series by Philip Pullman
Ratty, Mole, Ratty, Mr Toad and other The Wind in the Willows characters
Winnie-the-Pooh, Tigger, Piglet, Eeyore and friends
Charlotte's Web
The Super Zeroes from Kid Normal
Goth Girl
Charlie and Lola
Horrid Henry or Perfect Peter
Tracy Beaker
Paddington bear
Peter Rabbit, Mrs Tiggy-Winkle and other Beatrix Potter characters
Harriet the Spy
The Jungle Book
Mary Poppins
Percy Jackson
Kiki's Delivery Service
Tin Tin
Asterix & Obelisk
Huckleberry Finn and Tom Sawyer
Atticus Finch, Scout Finch from To Kill a Mockingbird
Lemony Snicket's A Series of Unfortunate Events
Max or a Wild Thing from Where The Wild Things Are
Alex Rider
Coraline
Real life
Mo Farah – Ready Steady Mo
Floella Benjamin – Coming to England
Malala Yousafzai – How One Girl Stood Up for Education and Changed the World
For older children
Sherlock Holmes and Dr Watson
Precious Ramotswe from The No 1 Ladies Detective Agency
Saleem Sinai from Midnight's Children
Celie from The Colour Purple
Little Women
The Hitchhiker's Guide to the Galaxy
Dr Frankenstein or The Monster from Frankenstein
Dracula
Charles Dickens costumes
Oliver
Bill Sykes
Artful Dodger
Fagin
Scrooge
Estella
Miss Havisham
Classic literature
Jane Austen costume ideas
Brontë sisters characters
Charlotte Brontë: Jane Eyre and Mr Rochester
Emily Brontë: Catherine and Heathcliff
Anne Brontë: Agnes Grey
---
Should World Book Day involve dressing up at all?
The familiar characters and man-made fibres will be out in force again on World Book Day. But maybe it's time for a different approach, argues Jonathan Brough, headteacher of Hurlingham School in Putney…
It's no wonder that World Book Day celebrations have established themselves as mainstays of many schools' annual calendars. Over the years, I believe that almost everything about the endeavour has gone from strength to strength.
Everything, that is, except for one key element – something that, way back at the turn of the century, was an absolutely brilliant thing to do across the school but over time seems to have deteriorated beyond measure – a school-wide Dress-Up-As-A-Book-Character Day
Indeed, in the school which I lead we've replaced it with a much better alternative.
Mass-produced costumes
Now, before you turn the page and convince yourself that my Ebenezer Scrooge costume must have dropped to bits and I'm too mean to replace it, bear with me.
When we used to ask the children to raid their wardrobes at home to find an outfit that might be worn by their favourite character from literature, I was as enthusiastic as anyone.
Particularly valuable, I thought, were the costumes that couldn't be easily guessed: asking a child to explain who their character was and to articulate why they had made certain clothing decisions was entertaining (often hilarious), informative and educationally beneficial.
It was true comprehension in action, and a great catalyst for passionate oral debate!
But then, alas – and particularly regrettable as the whole World Book Day initiative was born out of the desire to give to children rather than take from them – the profiteers began to get involved and mass-produced costumes started to appear, expressly targeted (it was claimed) at "busy, hard-working parents" who – thanks to those dreadful teachers! – suddenly found themselves "required" to provide their child with an outfit for school themed around a character from literature.
Forgive me, but the whole dressing-up endeavour should never have become a job for parents. Instead, it has always been an ideal task for children.
"The whole dressing-up endeavour should never have become a job for parents. Instead, it has always been an ideal task for children"
The contents of any young person's wardrobe, combined with an active imagination, can be used for a perfect outfit for Charlie Bucket, Tracy Beaker, Paddington Bear, a Smed or a Smoo… the list is endless!
Children enjoy reading about personalities essentially like themselves, but with certain particular exaggerated character traits.
Dressing up to look like a fictional hero, therefore, should be a straightforward task: no particular amendments or embellishments are essential (and any individual parent's desire to engage in a bit of one-upmanship should be firmly quashed).
The activity should provide much cause for creativity, personal expression and – ultimately – celebration.
However, the restricted range of costumes commercially available means conformity now risks becoming the norm.
The opportunity to make a quick buck has replaced one school uniform with another, albeit only for one day, and it's a type of attire characterised by man-made fibres that are remarkably successful at being simultaneously skimpy, sweaty and "sponge clean only": suddenly an outfit advertised as "only worn once" on eBay seems remarkably less attractive!
Prices are cheap – two discount supermarkets engaged in a price when outfits could be purchased for under a fiver – but there must be unseen costs underpinning these (ultimately pointless) clothes, much more significant than those on the price tag.
The ultimate irony, of course, is that the same supermarkets also stock new children's fiction books at around the same price point.
These would be much better – and more appropriate – uses of the money concerned.
Building a new approach
And so, after several years of valiant, yet ultimately unsuccessful attempts to hold back the tide, the school I lead finally moved the goalposts a couple of years ago. It's true: we no longer dress up for World Book Day.
Or we don't dress ourselves up, anyway. We dress up our school buildings instead.
A couple of weeks prior to their voucher-spending bookshop excursion, each class decides on a title (through hustings and votes – it's democracy in action) and they then work collaboratively on an alternative cover design which is produced at an appropriate scale to cover the classroom door.
The book selected is used as a stimulus for creative work over the next few weeks, and this is all displayed inside. The door/cover therefore becomes – quite literally – a portal into another world.
Each class works on a different title, and so our school becomes a living library.
Over the years, titles chosen have ranged from The Three Little Pigs in Reception, through Q Pootle 5, The Bolds and The Ice Monster, to Chasing Vermeer, Running Wild and Wonder in Y6.
We find that the project work initiated by this approach to celebrating quality literature is infinitely more valuable, impactful and longer lasting than the dressing-up activity which it replaced.
It involves every pupil, gives a book-centred focus for the entirety of the second half of the spring term each year, is both collaborative and creative, and makes our school environment a truly lovely place to be.
This approach […] is infinitely more valuable, impactful and longer lasting than the dressing-up activity which it replaced"
And, just in case you're still reeling from the lack of costumes, we don't actually ignore clothing completely. On World Book Day itself each child sports an accessory or element inspired by the particular fictional community created within each classroom – so it might be a motif, a design, a badge or something as simple as a colour – that all children integrate into their everyday school uniform.
We get the best of all worlds – and we love it!