Celebrate books and reading in your classroom
Plan this year's World Book Day activities with this exciting whole-school resource pack. It's packed with inspiring ideas – perfect for use in primary schools.
There are separate World Book Day ideas for KS1 children and KS2 children. Pick which best suits your class from this handy pack.
What's inside this World Book Day activities pack?
Y1-2 lesson plan
Y3-4 lesson plan
Y5-6 lesson plan
Booklist
Bookchat prompts
Extracts from classic novels to use within the lesson plans
As part of each lesson we've provided children's activity sheets for you to print and use. There are also teacher notes and downloadable resources.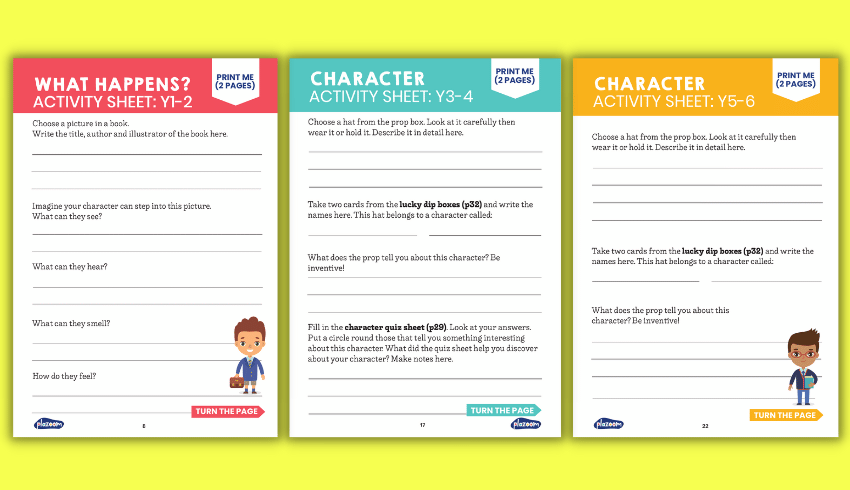 Each lesson is bursting with fun activities and will take between half a day and a full day to deliver.
The lessons involve exploring book characters, settings and story worlds by sharing a picture book together and talking about it.
Inside this massive collection of teaching resources you'll also find the following extension activities:
Travel-by-book agency roleplay activity and printable resources
Exciting whole-school Story Express activity
All the included activities are centred around whole-class, reading-for-pleasure experiences. It's about creating a celebration of books and reading via hands-on activities that will get kids excited.
Focus on your favourite books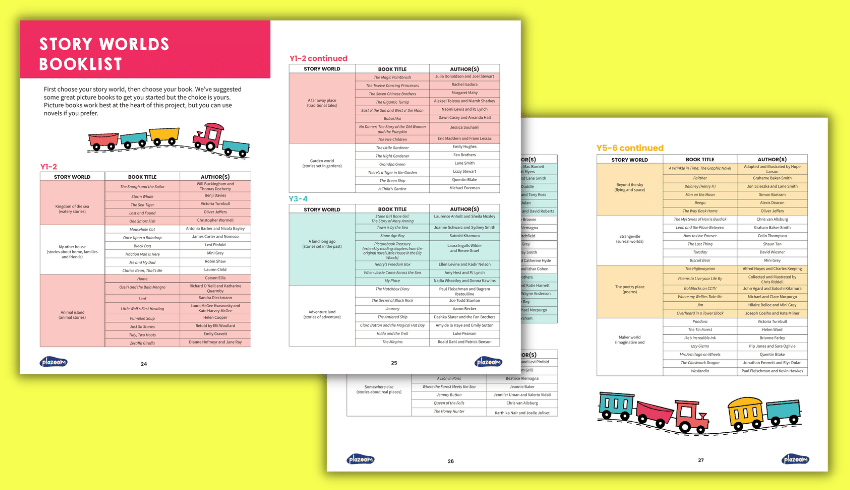 We've suggested some great books that open doors to different story worlds. However, you can also focus your lesson around popular books or a favourite story or favourite author that your class already know about.
Bring books to life with these World Book Day activities
The travel-by-book agency roleplay activity will help pupils develop interpersonal, literacy and maths skills, as well as inspiring further interest in books.
It involves children creating a travel agency to promote lots of exciting 'story worlds' (books) that customers can 'visit'.
The special whole-school Story Express activity involves turning participating classrooms into 'stations' along The Story Line. This is an imaginary railway running though your school.
Each station leads to a different story world, which travellers discover by sharing a picture book at that station. Travellers can also browse the station displays, get their passports stamped and collect souvenirs before returning home.
Discover even more great World Book Day activities and browse ideas for International Literacy Day in September.
DOWNLOAD A FREE RESOURCE!
World Book Day activities – Story Express primary resource pack