Shakespeare Week 2021 – 12 of the best primary resources and worksheets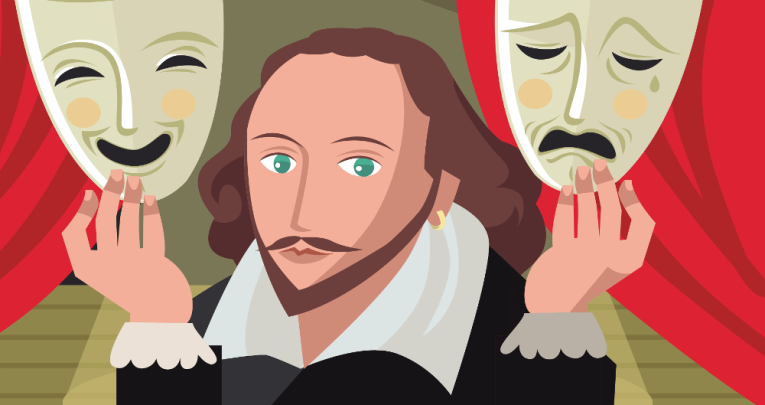 Shakespeare Week 2021 takes place on March 15-21, so check out these great William Shakespeare activities, ideas and lessons for primary schools…

by Teachwire
What is Shakespeare Week?
Shakespeare Week is a national annual celebration giving primary school aged children opportunities for enriching and enjoyable early experiences of Shakespeare. It is one of the pathways to Shakespeare provided by the Shakespeare Birthplace Trust for people of all ages and stages of interest.
When is Shakespeare Week 2021?
This year, Shakespeare Week takes place on 15-21 March.
1 | Shakespeare Week official resources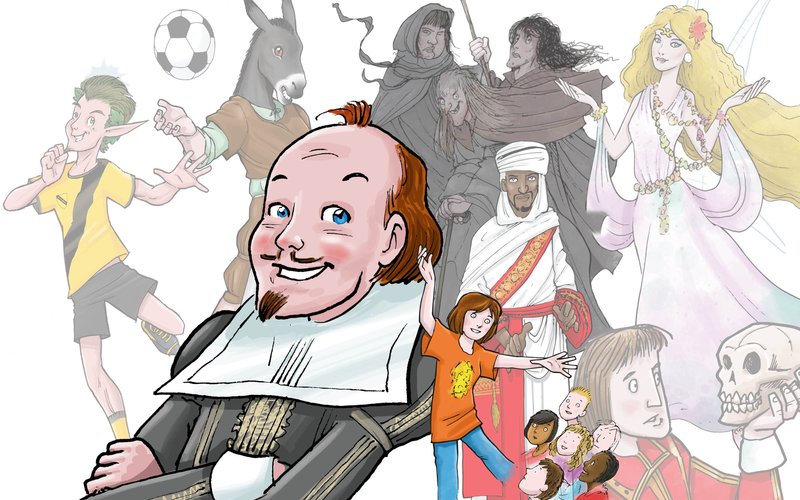 Head to the official Shakespeare Week site and you'll find a whole host of activities and ideas.
Written and compiled by experts, these cross-curricular activities will bring Shakespeare's life, works and times to life for primary school-aged children.
---
2 | Shakespeare mental health and wellbeing lesson plan
Do you wear your heart on your sleeve? Are you sometimes the green-eyed monster? Although Shakespeare wrote over 400 years ago, the creative language he used to describe the human spirit remains relevant today.
This year's Shakespeare Week theme is wellbeing, so use Shakespeare Week in March to help pupils explore their own identities.
These exciting emotional wellbeing activities will help your pupils to become Will's Wellbeing Warriors as part of your Shakespeare Week celebrations this year.
---
3 | Shakespearean insults worksheets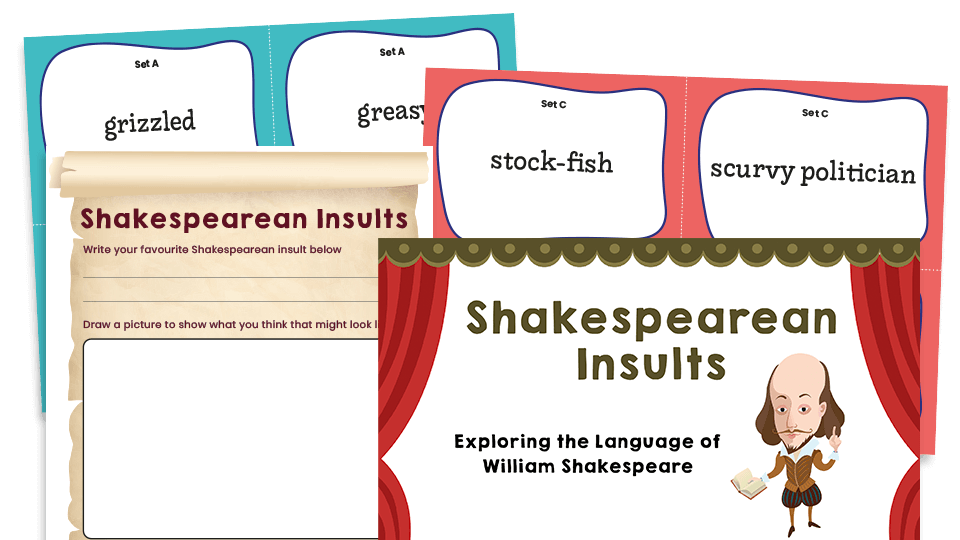 William Shakespeare was a master wordsmith and his plays featured language that we still use today.
His writing contained many insults and cutting remarks that would make people wince even now!
Use this resource to explore the language he used to insult, and to create your own Shakespearean insults and infer their meaning.
---
4 | Shakespearean idioms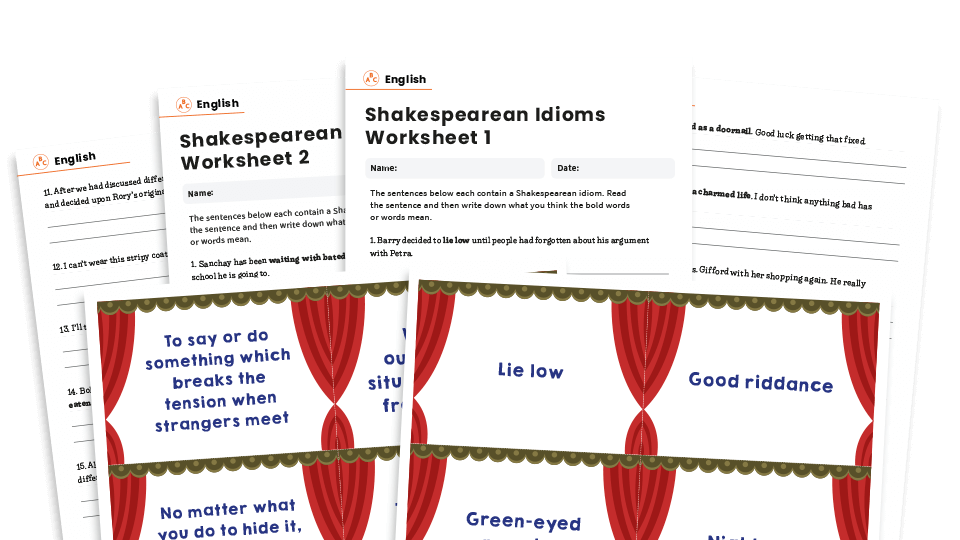 Continue learning about the influence The Bard had on our language, with this resource pack that uses a selection of Shakespearean idioms to help KS2 children add extra colour to their writing, and assist with comprehension.
Phrase and definition cards are supplied in two sizes – for sorting and display; whilst worksheets encourage pupils to use their inference skills to work out what the phrases mean.
An answer sheet, linking phrases to their definitions, is also included.
---
5 | KS1/2 Shakespeare Week lesson plan
Created for Shakespeare Week's 2018 storytelling and poetry theme, this lesson plan lets children discuss and evaluate how Shakespeare used language, teaches them to form nouns by compounding and how to recognise compound words, and gets them to use drama approaches to support understanding of the meaning of phrases.
---
6 | The Tempest unit of work
A wonderful story full of magic and excitement, The Tempest deals with themes of revenge and forgiveness, power and responsibility.
It even has a comedy subplot. What more could you ask for as an introduction to Shakespeare?
This download contains a plan for teaching The Tempest (of approximately three weeks duration) with explanatory notes.
---
7 | Shakespeare's sonnets poetry analysis and writing pack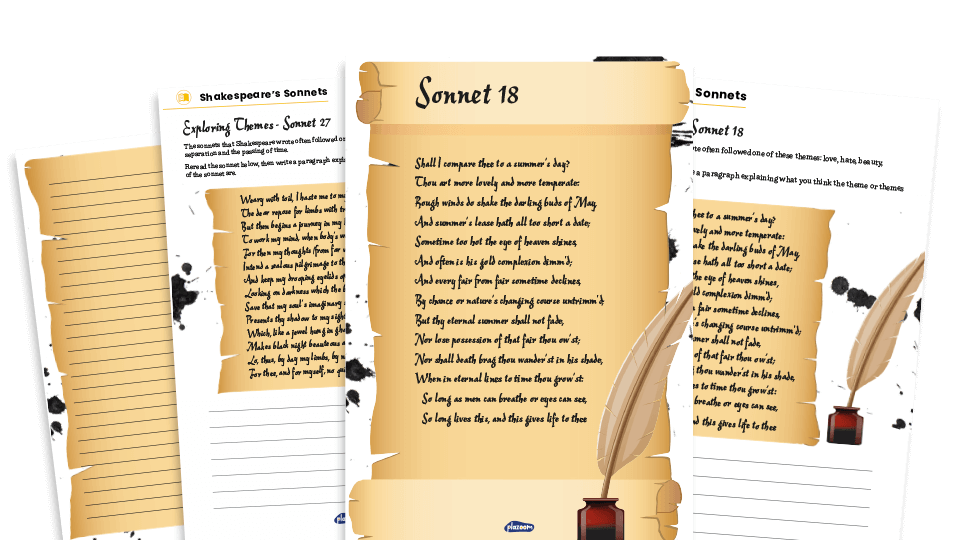 This resource encourages children in Years 5 and 6 to investigate two of Shakespeare's most famous sonnets – looking at themes and structure – before composing their own poems.
They will learn how sonnets are structured and have the opportunity to write their own, either as part of a unit or taught over a series of lessons.
You can find this resource here.
---
8 | Seven tips for teaching Shakespeare in primary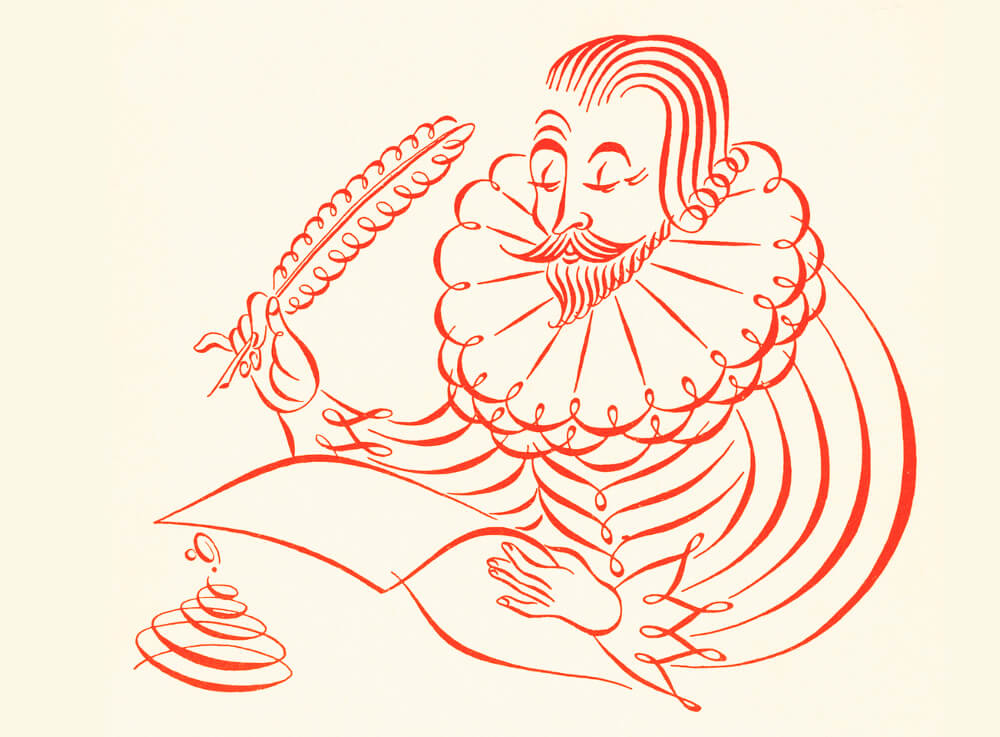 From exploring his language to taking a virtual tour and championing forgotten words, these ideas from Sally Gray will help make Shakespeare and his works accessible for primary pupils.
---
9 | Cross-curricular Shakespeare activities
Want more from Sally? She put together even more ideas to try last year.
---
10 | Shakespeare Birthplace Trust
Still not enough for you? How about these 10 ideas for KS1 and KS2 from the Shakespeare Birthplace Trust?
---
11 | How to have fun with Shakespeare in primary
Make sure your pupils' initial introduction to Shakespeare leaves them wanting to get to know him better, with this guide from Helen Mears.
---
12 | Pie Corbett on how to write like Shakespeare
Shall I compare thee to a bacon butty? Well, maybe, with this series of activities from Pie Corbett which he used in a series of primary workshops. As ever, with Pie, they're fun, creative and full of learning.