New Early Years Pilot Launched To Transform 1,000 Lives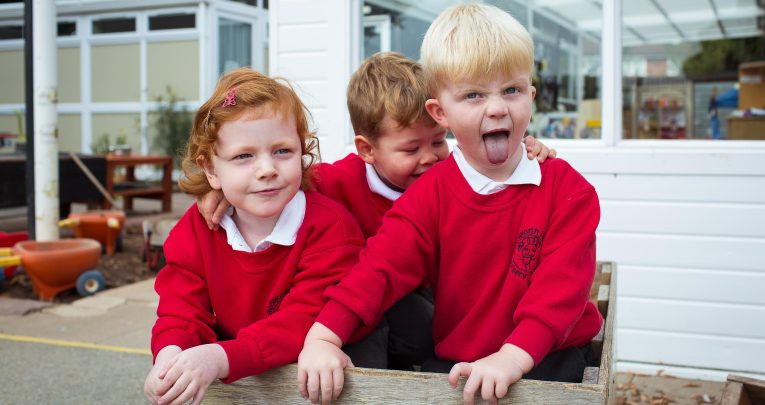 Achievement for All and Kinderly are helping Early Years practitioners to kick-start children's education

by Teachwire
National education charity Achievement for All has teamed up with Kinderly, a specialist online web and mobile app, to support practitioners in early years settings in giving all children the best possible start in life.
The nursery management software provided by Kinderly supports childcare professionals to be at their best in capturing, recording and sharing a child's progress so that more children have a better start in life and parents are more in touch with their development. The Kinderly childcare app and web dashboard will work in conjunction with Achievement for All's early years programme; a coach-led model designed specifically to help every child to achieve academically, socially and emotionally, ensuring more children are starting school at an age expected level.
Achievement for All and Kinderly are piloting the new approach at Windwhistle Primary School in Weston-super- Mare. Lyn Hunt is the headteacher, she said:
"We are very much looking forward to being fully on-board with this programme – not only will it help us in doing our very best for each and every child, the app will also bring our links with parents into the digital age. We are especially looking forward to using the software to help us work more efficiently, which will ultimately benefit the children. We strongly believe that it is vital for us to work in strong partnership with our parents and the technology available will really enhance this relationship."
The pilot has been funded by NatWest and North Somerset Local Authority, and if successful will be rolled out across the country.
Maureen Hunt, Early Years Lead at Achievement for All, said:
"Research has found that at the age of 5, children who are from less affluent backgrounds are more than a year behind in vocabulary compared to their peers. Our early years programme offers one to one support to settings to close this gap, meeting the needs of every child, giving all children the opportunity to flourish.
"A core strength of our programme is its successful engagement of parents and carers and we are always looking to try new and innovative approaches to do this. The Kinderly app will introduce digital innovation to our programme and will enable practitioners to share photos and videos giving parents precious insight into their children's daily activities and everyday milestones. It will also provide them with an understanding of how they can support their child's learning and development at home, as well as supporting existing observations and assessment practices. We are very excited to see the positive impact this partnership will have on early years settings."
The partnership will enable practitioners to:
| | |
| --- | --- |
| • | Securely record observations and evidence progress using daily diaries and online learning journals. |
| • | Improve efficiency by reducing the need for paperwork and providing instant at-a-glance reports and information, enabling more time to be spent with the children. |
| • | Enhance parent engagement by using greater and improved communication with parents through Kinderly's dedicated parent portal and parent emails. |
Kinderly was awarded a £10,000 grant by NatWest for the pilot project. Oliver Watts, chairman of NatWest's South West and Wales Regional Board, said:

"Technology can save us time and make tasks simpler and more efficient. Kinderly's app brings all the benefits of the digital age to teachers and childcare providers as they interact with parents. NatWest is delighted to be able to provide funding towards this pilot project and we look forward to following its progress."

Geraint Barton, Kinderly's Founder and CEO, said:

"We're excited that, through this unique partnership, we will create the added value of combining the early years expertise of AfA's coaches with Kinderly's specialist technology. We believe this will make a genuine difference to the children at Windwhistle Primary School, giving them a greater start and better predicted outcomes.

"Our aim for this pilot programme is to dramatically change the futures of over 1,000 pre-school children who are currently falling behind. We're so grateful to NatWest for their funding which has enabled us to kick-off the programme at Windwhistle Primary School and we are hoping other businesses and organisations will also contribute to help us reach our target of £100,000."

It's estimated that every £1 invested in quality early care and education saves taxpayers up to £13 in future costs. If all low income children received high-quality early education the gap in achievement could be closed by as much as 50%. Just £50 a child could break the cycle if underachievement and make little futures big futures.

If you would like to support the pilot, or for more information, please contact Maureen Hunt, Early Years Lead at Achievement for All: Maureen.hunt@afaeducation.org.
---
Find out more about Achievement for All at afaeducation.org, and for more information on Kinderly, head to kinderly.co.uk.