Literature should help us find our voice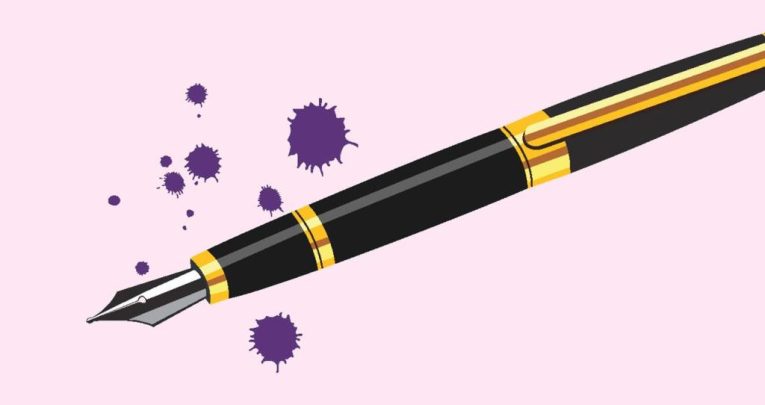 If children don't see themselves in the books they read, they may never realise their own story is worth telling, says Vick Hope…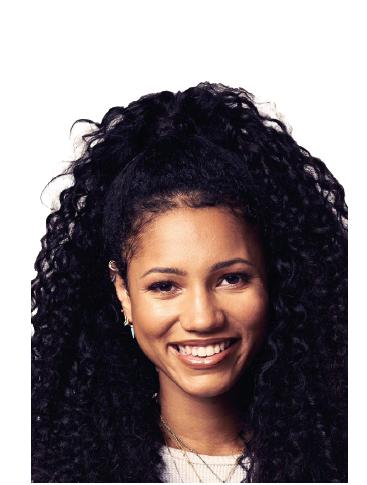 by Vick Hope
Chimamanda Ngozi Adichie is my favourite author.
She has helped me explore my feminism, taught me about my Nigerian heritage and history, and her TED talk, The Danger Of A Single Story catalysed my love of storytelling and inspired me to write a children's book.
Here are some quotes that explain why…
"Many stories matter. Stories have been used to dispossess and to malign. But stories can also be used to empower, and to humanise."
On Sundays, I volunteer with the children's group at a refugee project called Akwaaba near my flat in Hackney, East London.
We run a storytelling workshop, encouraging kids from hugely diverse cultural backgrounds to express themselves and share their experiences.
Not only does this exercise help each child order their memories and gain confidence in representing themselves, but in listening to one another they also understand that their unique journeys and backgrounds are all equally valid, which is especially important when so many have been made to feel invisible so far in their lives.
This invisibility shouldn't be exacerbated by the literary canon, but unfortunately it often is.
I know too many kids who don't see themselves in books and therefore don't realise how special their place in the world is; too many kids who don't know that their story is worth telling or that anyone would want to listen to it, so say nothing.
"Show a people as one thing, only one thing, over and over again, and that is what they become."
You can't be what you can't see. Absence from literature could become self-reinforcing if kids shun reading because the characters don't speak to them, and in turn they feel disinclined to become the authors of the future, when in fact this is exactly the reason they should be telling their stories.
Literature can – should – help us find our voice, and find ourselves. When Malorie Blackman wrote of forbidden interracial love and the futile prejudice which hinders it in Noughts & Crosses, I suddenly understood what my parents suffered, having grown up in 90s Newcastle never meeting another family that looked like ours.
When Chimamanda Ngozi Adichie filled in the gaps in my understanding of the Biafran War – the war that ravaged my mum's homeland – and explored the Nigerian diasporic experience, I felt a consolidation of my own history, and a pride in the resilience of my family and heritage.
And I found solace in the pages of Zadie Smith's Swing Time simply by virtue of meeting a mixed race girl who was a little ashamed of looking the way she did, who was embarrassed to be smart and studious, who never felt like she belonged socially or culturally and who loved to dance.
It was like Smith articulated things I had felt but never said; as a young girl who'd pleaded to straighten my hair and begged mum to 'wash the brown off me' in the bath, she made me feel less alone and she made me feel whole.
"The single story creates stereotypes, and the problem with stereotypes is not that they are untrue, but that they are incomplete. They make one story become the only story."
I wanted to write a children's book which championed and celebrated the multiplicity of kids' voices, which challenged stereotypes, and showed them to be the storytellers, uniting and working as a team to piece together their disparate perspectives; painting a picture of the world in glorious technicolour.
For Listen Up, Roman (Kemp, my friend, co-author and co-presenter on Capital Breakfast) and I created a world I wish I'd seen as a child.
We wanted the children reading to know that although the things that make them different (their backgrounds, abilities, passions, interests or looks) may make them insecure now – they can harness their unique stories.
If they look at the world and don't see themselves represented, as I felt, I want to encourage them to write themselves into it.
But like our Sunday circle at Akwaaba, this is never a single story: the conversation must be open, taking on board the rich tapestry of experience. We are not just telling our own stories, but listening carefully to everyone else's; we must listen up!
---
Vick Hope is a presenter on Capital Breakfast, and many other platforms. Her new book Listen Up, with Roman Kemp, is out now (Scholastic).