Geography display – How they can bring your lessons to life
The right kind of display can drive home just how dynamic and profoundly important the subject of geography really is, says Steve Brace…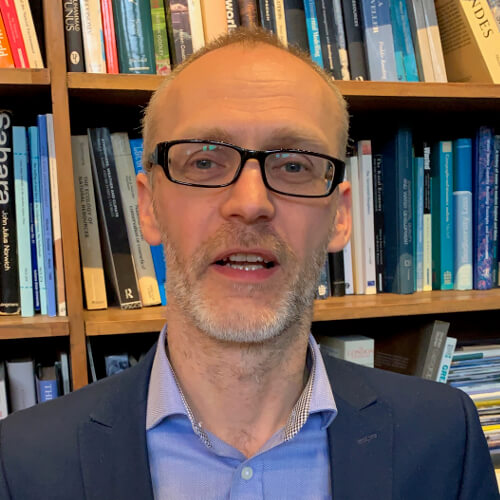 by Steve Brace
The clarion call for many geography teachers is that, 'Geography is everywhere!' When I was a teacher myself, I'd often say this to encourage pupils in taking an interest in how geography can shape current affairs.
On reflection, however, whilst it's true that everything happens somewhere, not everything is necessarily geographical. I could have been more nuanced by asking students to consider how geographical process were shaping events. One way to do this would have been by making better use of my classroom displays.
So if you're in a similar position yourself, consider using any of the following ideas…
Geography display ideas
1. #geographerinthenews
Looking up the #geographerinthenews hashtag on X/Twitter will connect you a range of news stories all featuring some degree of geographical research, and/or commentary from a professional geographer.
Recent examples include a contribution by Dr Ella Gilbert to a 10 O'Clock News item concerning Antarctic sea-ice; Dr Andy Hong writing in the New York Times on how people's experience of cities change with age; and Professor Liz Stephens speaking to the BBC about climate change and the Libyan dam disaster.
Incorporating this material into your geography display can help highlight how important news stories and events can often have geographical underpinnings. It can demonstrate geography's relevance to timely socioeconomic and environmental challenges.
2. 'Speak like a geographer'
How and when to use geographical terminology is an important skill. You can encourage this by displaying a 'Speak like a geographer' board. This will prompt the use of geographical vocabulary over generic or incorrect terms. The table below shows what this might look in practice for a Y7 class.
| | |
| --- | --- |
| Yes! | No! |
| North | Top of the map |
| Trading goods and services | Selling stuff |
| Heavy precipitation | Rubbish weather |
| Arctic ocean | Northern ocean |
| Local residents | Normal people |
| The continent of Africa | The country of Africa |
3. 3D objects
You can also make a useful geography display out of 3D objects. Displaying a Barbie doll during a trade unit, for example, can illustrate her annual sales (£1.3bn) and carbon footprint (39,000 tonnes CO2).
You could also display the world map used in the Barbie film adaptation. This caused a geopolitical row by including dashes similar to the 'nine-dash line' China uses to promote its territorial claims.
4. Inspirational geographers
A geography display can promote the value of geography by using key #choosegeography statistics. You could include the finding that geographers have above average employment rates, or the 'top 10 salaries' among geographers. Teachers Laura Pellegrino and Rachael Robinson have shared the templates they used to create impressive 'Careers in geography' and 'Inspirational geographers' displays, enabling others to create their own.
5. Diversity
Ofsted's recent geography entry in its 'Subject report series' found that some geographical teaching around place was simplistic, inaccurate and/or outdated. It's therefore important to use varied, diverse and up-to-date images in your displays. Perhaps link with events such as Black History Month.
You could, for example, represent Black geographers on your classroom walls. For example, feature the students and graduates making up the Black Geographers group. Or display the Black geographers immortalised by The Royal Geographical Society (RGS) as Geography Superheroes.
6. Cultural touchstones
Flag up TV broadcasts, books and podcasts that encourage pupils to read, watch or listen to some extra geography. Lenzie Academy in East Dunbartonshire, for instance, maintains a regularly updated 'Geogglebox' TV listing display.
You could also highlight episodes from the RGS' Ask the Geographer podcast series. This has previously covered topics including:
the crypto industry's carbon footprint
how not to build a new capital city
the war in Ukraine
Steve Brace is head of education at the Royal Geographical Society; to find out more, visit rgs.org