Drama – How to help students love the subject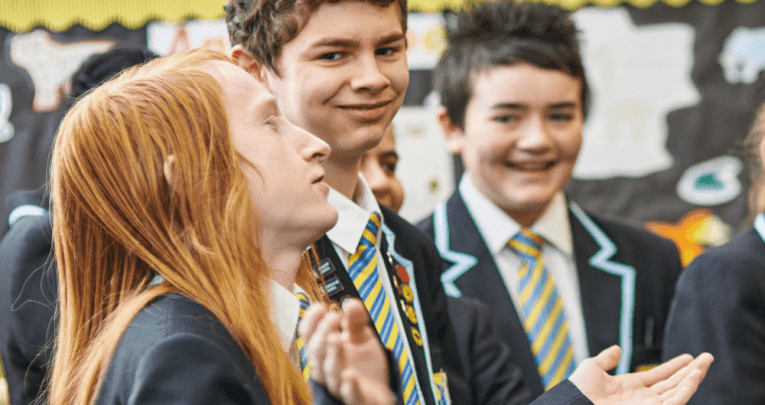 By KS3 many young people have already given up on drama – so how can we show them its real worth, asks Alex Weller…
by Alex Weller

dvsvdvsdvsdvs
Whether students choose their GCSE options in Year 8 or Year 9, it is safe to say that there will always be those that 'switch off' drama once they've ruled it out for further study – and for some, of course, that might mean from the start of Year 7.
This mindset is not always so easily changed either, particularly with the current push for Ebacc subjects, and if parents have a similarly negative view of the arts.
So, how can we encourage disengaged students to take drama seriously – and, dare I say it, ignite enthusiasm for the subject?
Don't make them perform!
There's a whole world within the arts sector that does not require an ability to stand in front of a crowd.
If your focus is on scripts or devising, an alternative could be to design costumes, set, lighting or to direct and plan.
If students don't want to act then it's our job to find alternative options. This option exists as part of the GCSE drama exam board specifications and students can achieve top grades without ever having to perform, so surely this option can be filtered throughout KS3?
You may have a budding costume designer, lighting technician or stage manager in your classes – but without the opportunity to explore this option, they might never realise their potential or know the job even exists.
Choose a topic they passionately hate…
Bear with me on this. No matter how hard we try, there will always be some students who just can't get on board with the subject: and that's fine.
However there will be, with any hope, somethingin the world about which they can talk enthusiastically – and sometimes the most passionate conversations stem from topics with which we disagree.
Encourage students to identify such a topic for them; get them to rant about it as a starting point, and then consider why other people should listen to their viewpoint. This could be a great lead into devising theatre with a social, cultural, political viewpoint, and discussions about practitioners such as Brecht.
Theatre exists to effect change on those who watch it, and allowing students to discuss topics that matter to them, giving them the potential to effect change in their classroom and challenge the views of others around them, might help them to buy into their lessons.
Sell the benefits
"Drama's pointless." "I'm taking a real subject!" "It won't help me in life." I've heard it all: as I'm sure all drama teachers have at some point.
One strategy that I have found effective in re-engaging students who are starting to close off in lessons is to take time to discuss the benefits of drama outside of performing and working towards a career in the arts industry.
Teachers of any subject should be able to understand and appreciate the transferable skills a student can gain from studying drama and being in a rehearsal room: collaborating with others, leading a team, problem solving, negotiating, compromising, public speaking – the list is endless.
We know these skills can be developed through an effective drama curriculum, but do our students? Making this explicit and discussing the countless ways the subject could help develop skills needed for almost every job might help them to see 'the point'.
After all, if you can't see a point to something, would you honestly still work hard for it?
And why does it matter anyway? Just like every subject, drama has value, and just like every subject, not everyone will enjoy it.
Regardless of whether it's everyone's cup of tea, though, in order to achieve a 'broad and balanced curriculum' the next generation needs to experience drama (and all arts subjects) throughout KS3 in order to not only develop understanding of an industry which is steeped in British culture and contributes significantly to our economic growth, but to grow in confidence, and to have an opportunity to play, discover and be creative in their formative years.
---
Alex Weller is head of drama at Plume Academy in Maldon, Essex. Follow @ITeachDrama2 on Twitter.