Cultural capital in education – How to establish partnerships between your school and cultural organisations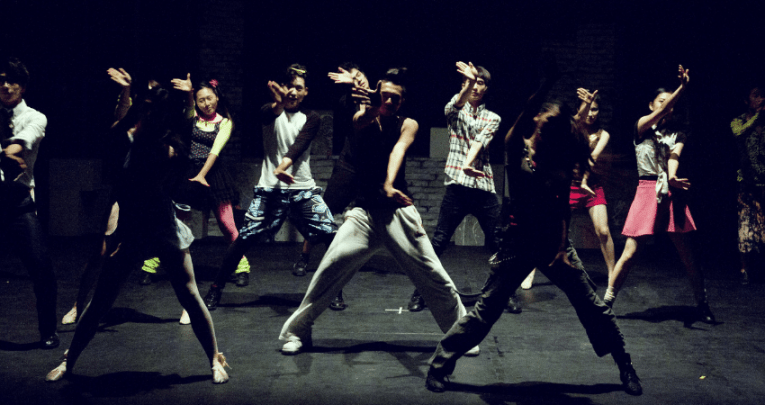 How establishing partnerships with cultural organisations is unlocking the world for young people at this group of schools

Head of music and performing arts at United Learning
As Oprah Winfrey once said, "Education is the key to unlocking the world, a passport to freedom."
With no disrespect to Oprah, I'd add to it: arts education is the key to unlocking the world.
Why, you ask? Well, arts and culture nourish both the head and the heart.
Great arts education can transport students to new worlds, help them to think and empathise; and allow them to discover more about themselves in the process. It's honestly like magic.
Throughout my career I've seen this happen countless times.
Cultural activities have the power to transform the ordinary into the extraordinary and lift people out of their everyday lives, as well as to entertain, question and provide challenge about the ways we see and experience the world.
And they have a key role to play in supporting people to get through these unprecedented times.
Re-orientation journey
In my role at United Learning I'm lucky to see the power of the arts at scale.
United Learning is a national schools group, with educational settings from EYFS to sixth form across England. Our schools look after the education of over 40,000 children and young people and the careers of 7,000 staff.
While the initial group of schools in United Learning were independent schools, the largest part of the group is now in the state sector – academies that serve some of the most deprived communities in the country in urban, rural and coastal locations.
We seek to bring out the best in everyone and provide an education with character.
Bringing the best opportunities to students, regardless of their background and starting point, is an important way for us to delivery on this promise. Our national scale makes this all the more possible.
In the summer of 2021, against the backdrop of the ongoing pandemic – but with schools reopened to all pupils and restrictions slowly easing – our CEO, Sir Jon Coles, approached Arts Council England.
His aspiration was that young people in United Learning's Manchester and Salford secondary schools should have opportunity to expand their cultural knowledge by experiencing a cultural venue, and what it had to offer, as part of their re-orientation journey.
Venues were closed to the public in this region at that time, while young people were able to come together in education settings.
We wanted both pupils and staff to simply get out and enjoy themselves after lengthy periods of uncertainty and change.
In his unique response to this time, Jon recognised the particular pressures being felt by schools and their population. He also wanted to trial a model that could be replicated by other schools to address this challenge and boost access to cultural capital in education.
Working in partnership
Our solution to this challenge? Our UNlocked project. Planned for summer 2021, we wanted several hundred pupils from our schools across Manchester and Salford to experience the thrill of visiting a cultural venue.
Curious Minds, a charity that works to create fair access to arts and culture for all young people, relished the opportunity to lead on this work. It was able to utilise its expertise and local knowledge to broker and support partnerships between individual schools and suitable local cultural organisations.
Manchester is rich in cultural venues, so Curious Minds brokered a wide range of visits for participating schools, as well as funding the initiative, as part of its work as Art Council England's Bridge Organisation for the north west.
At the time, cultural organisations were in the early stages of re-opening and finding ways they could re-engage with larger groups of people. This created opportunities for venues to test new approaches.
Memorable experiences
Manchester Camerata hosted a musical event at the spectacular venue of The Monastery in Gorton. 120 students from our Irlam & Cadishead Academy and William Hulme's Grammar School were treated to a performance, workshops and careers conversations led by musicians and the Camerata team.
Their first trip since the pandemic, it gave confidence to teachers to restart their programme of musical events for students.
HOME, an arts and events centre in Manchester, developed a temporary outside theatre space in response to Covid. 280 students from Salford City Academy attended an outdoor performance of A Midsummer Night's Dream before the end of the summer term.
This school has a strong focus on education with character so giving such a large number of students a memorable live theatre experience was an excellent fit.
Sadly, a significant rise in Covid numbers in schools at the end of the summer term and beyond meant that not all schools and year groups were able to take up the opportunities and experiences that had been programmed for them.
However, the links with the bridging organisations are now in place, which wasn't the case previously.
This is key because before, schools didn't realise the structures available to support them to make better connections with arts and cultural organisations.
Now that partnerships are established we hope this will unlock more of the world for our students.
Forging stronger bonds
Curious Minds continues to work with us to further the capacity of our schools to develop and deliver arts and culture as an aspect of education with character.
We've now begun to deliver Curious Minds' flagship Specialist Leaders in Cultural Education (SLiCE®) leadership development programme to a nationwide cohort of United Learning middle leaders through a blended training model, combining online with face-to-face sessions.
These teachers will examine 'cultural capital' as their research focus; interrogating what the term really means and identifying ways to develop and deliver cultural capital in their school.
Through the programme, they will develop skills in commissioning, cultural production, project management and building partnerships, to further enhance what their academies can offer.
Catherine Barker is head of music and performing arts at United Learning.
---
How to team up with a venue
Derri Burdon, chief executive of Curious Minds, explains how to get the best out of the charity's creative providers map, which helps schools find cultural learning providers and venues.
Bigger isn't always better
While 'wow factor' venues in major cities have a place in shaping children's cultural lives, they should be part of a broader entitlement that connects them with their local cultural offer.
This will help students to be active in their community and understand arts and culture can be part of their everyday lives.
Bring culture to you
Inviting creative practitioners into school not only injects imaginative energy into the curriculum, but also gives children access to diverse local role models and invaluable insight into creative career choices.
Get students involved in planning
Consider inviting smaller groups of students to browse school trip ideas and plan their own. Leave the worksheets behind and let them be as proactive and curious as possible.
Maybe even give them pocket money (pre-paid debit cards are great for this) to experience 'culture as a leisure-time pursuit' – something more fortunate children often take for granted.
Ask us about Curious Citizens Clubs for more inspiration.