Diwali activities – Ideas for celebrating in KS1 and KS2 in 2023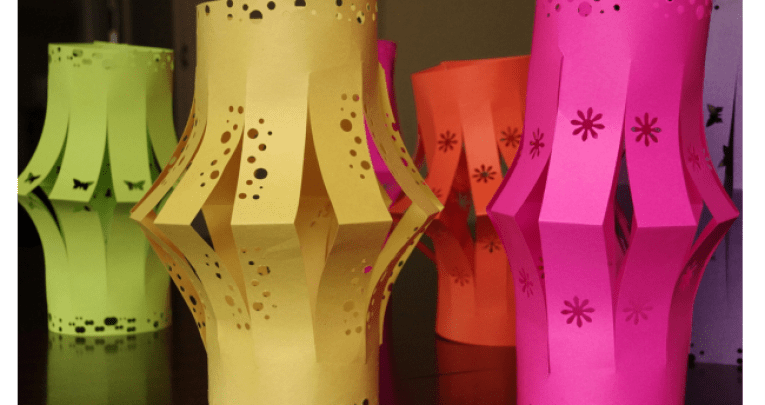 Get your classroom and students ready for this year's Diwali celebrations in November with these decorating ideas and classroom activities…

by Teachwire
Looking for easy Diwali activities to try in your primary school? Look no further!
When is Diwali 2023?
Diwali is celebrated on Sunday 12th November 2023.
What is Diwali and who celebrates Diwali?
Diwali is a five-day Festival of Lights, celebrated by Hindus, Sikhs and Jains. It's a festival about new beginnings and the triumph of good over evil and light over darkness.
Lights and lamps are lit in streets and houses and families visit one another for special meals. There are often fireworks too.
---
Diwali learning activities
KS1 lesson plan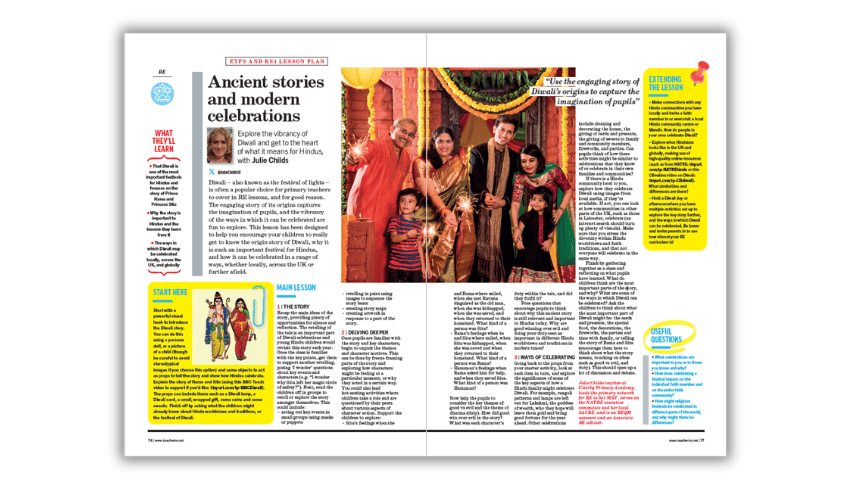 Use this free Diwali KS1 lesson plan by RE lead Julie Childs to teach children about the origin story of Diwali, why it's such an important festival for Hindus, and the range of celebrations that take place.
---
Rangoli patterns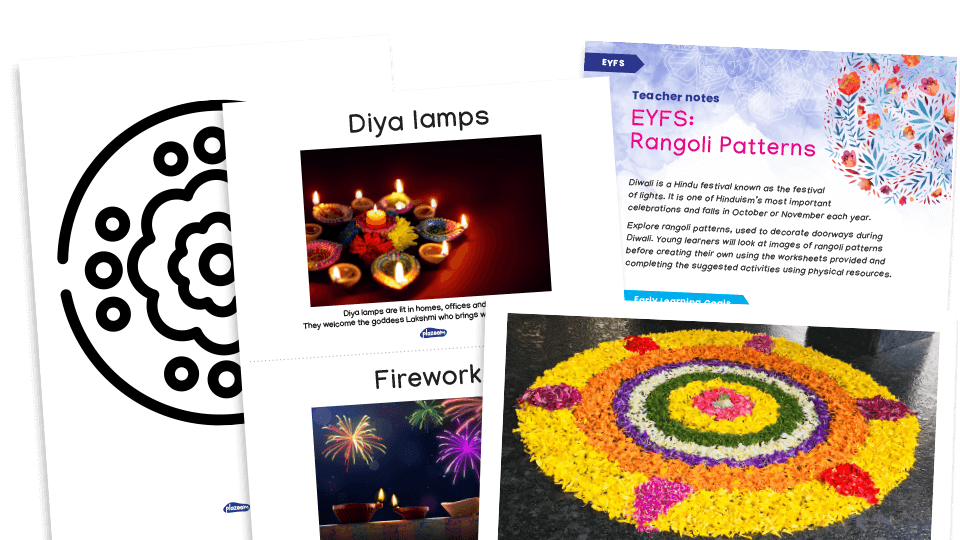 Explore rangoli patterns with this free Diwali resource. Young learners will look at images of rangoli patterns before creating their own using the worksheets provided and completing the suggested activities using physical resources.
---
Colouring pages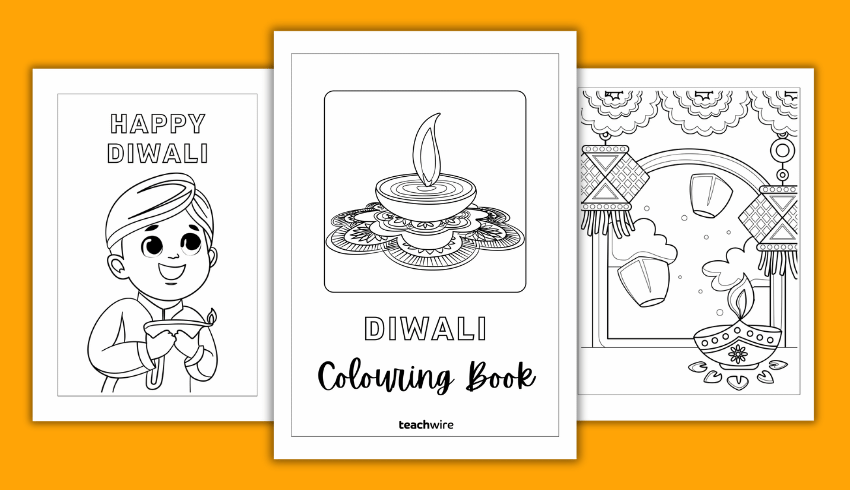 Improve children's motor skills and encourage careful colouring with these lovely free printable Diwali colouring pages.
---
Diwali resources for KS1, LKS2 and UKS2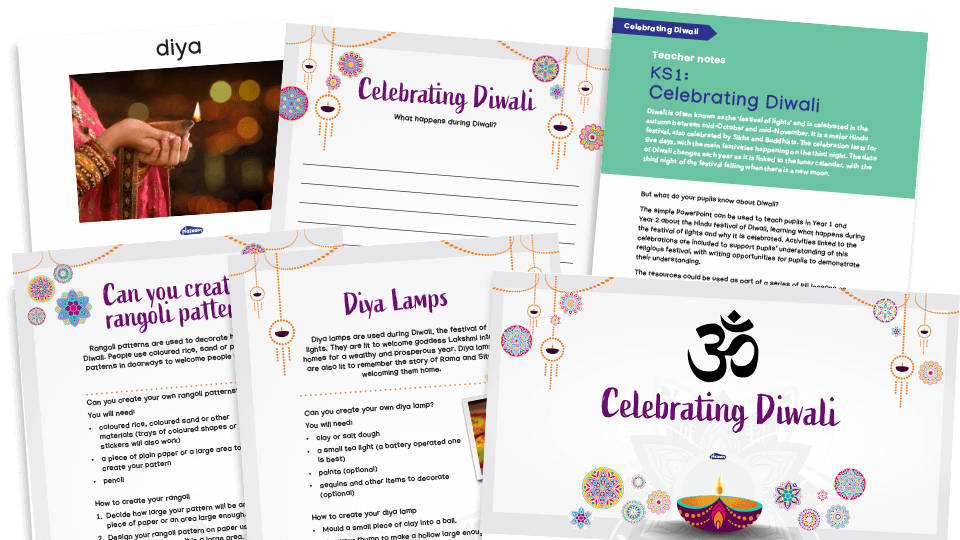 The simple PowerPoint in this free KS1 Diwali resource will teach pupils about Diwali, what happens during the festival of lights and why it is celebrated.
Alongside the Powerpoint you'll also get image cards, vocabulary cards, writing sheets and Diwali activities for creating rangoli patterns and diya lamps.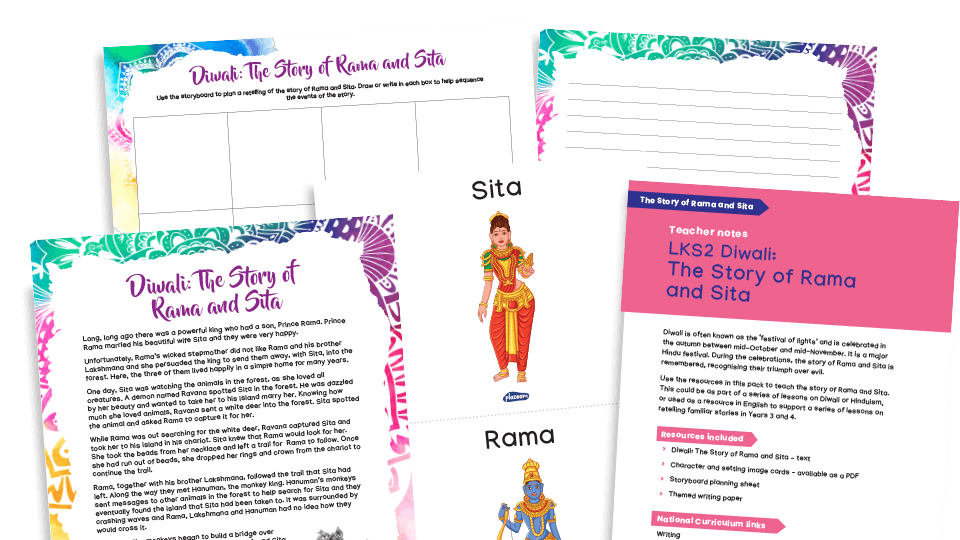 Focus on the story of Rama and Sita with this LKS2 Diwali resource. Pupils will explore the characters in the story before retelling the tale. Storyboard planning are included in the download.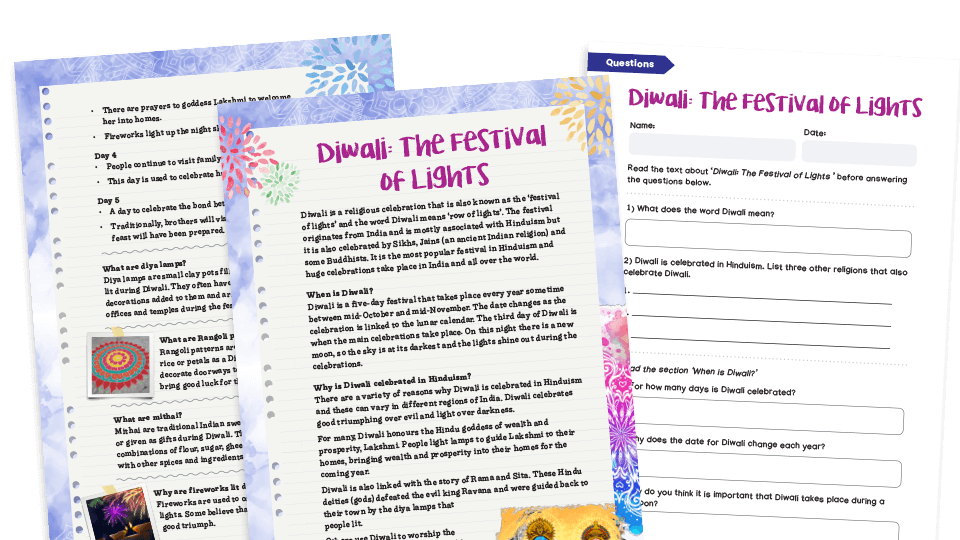 Use this UKS2 Diwali resource to explore Diwali and use the comprehension questions to check pupils' understanding.
---
Learn the story of Rama and Sita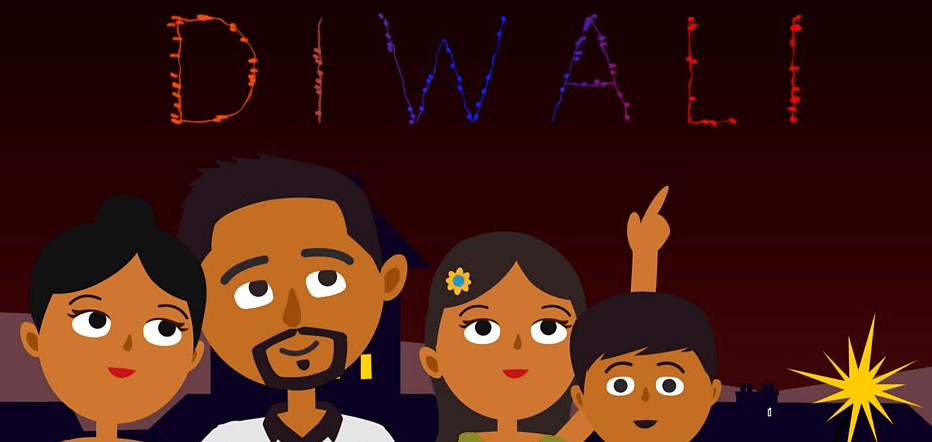 Watch this Diwali video from BBC Teach in assembly to learn about the festival of Diwali and the story of Rama and Sita. Then use the suggested questions to consolidate children's understanding.
---
Immersive audio resource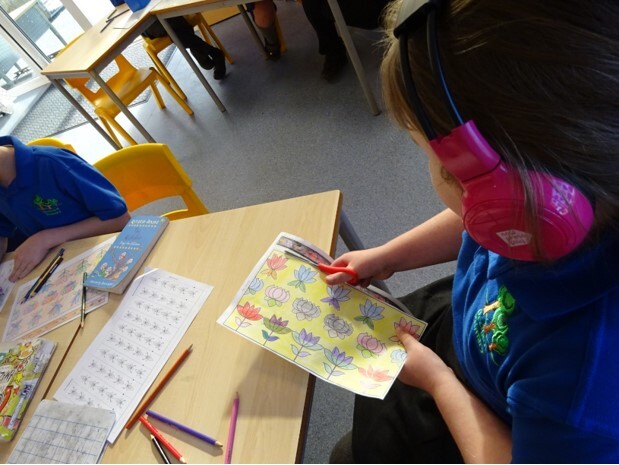 Sign up to a KS2 Diwali audio experience from award-winning company now>press>play. Through a pair of wireless headphones pupils will become the main character in a story, meeting people, discovering places and solving problems.
Create a song lesson plan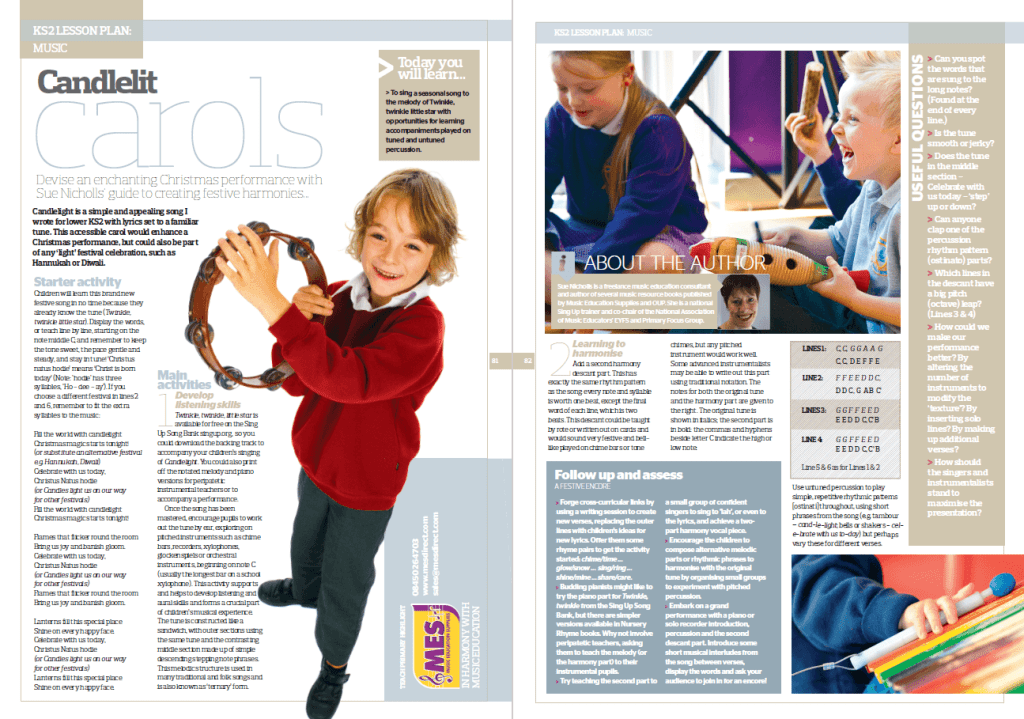 This KS2 music lesson plan is based around a song called 'Candlelight', played to the familiar melody of Twinkle, Twinkle Little Star. Children will learn how to join in on both tuned and untuned percussion.
While this accessible carol would suit a Christmas performance, it can easily be part of any 'light' festival celebration such as Diwali.
---
Diwali decorating ideas
Elephant decorations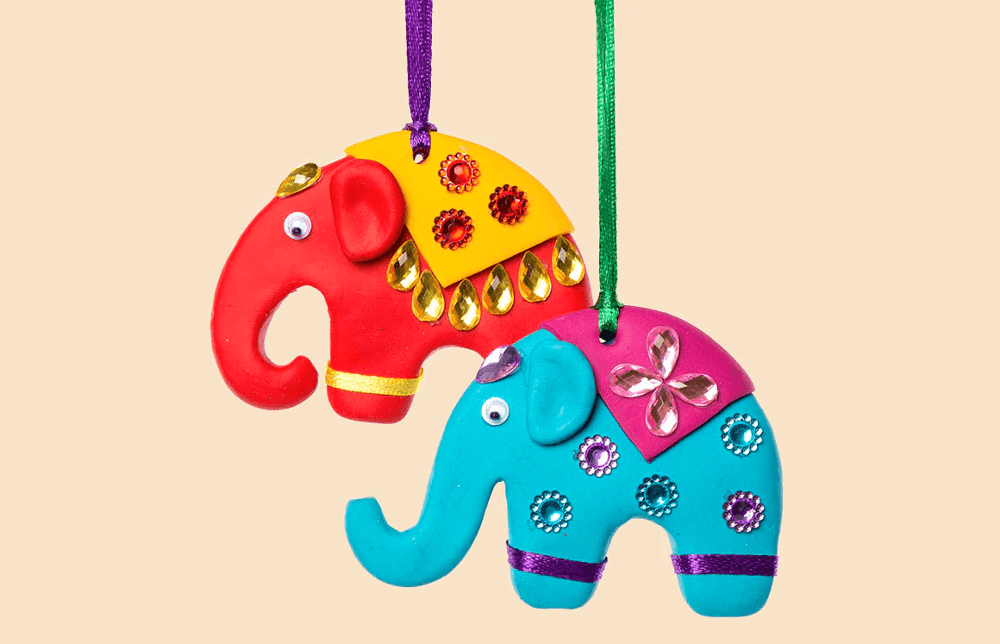 These colourful little elephants modelled in Fimo are durable and long-lasting, and you can hang them in your classroom as Diwali decorations.
---
Craft a hand dish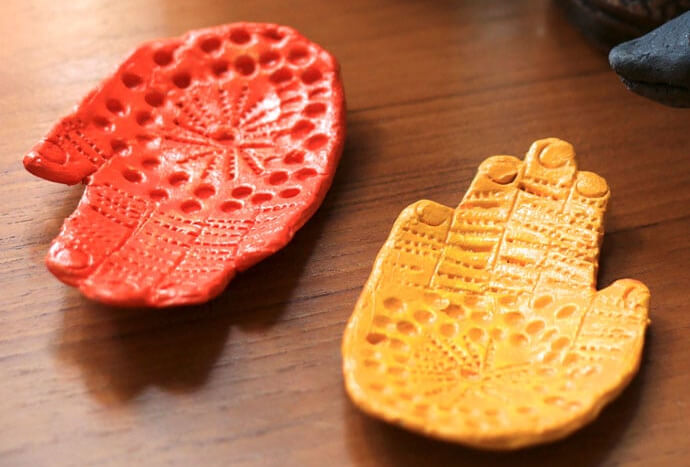 If you fancy a bit of clay crafting, these decorative ceramic hand dishes could be a great project.
---
Paper cup garland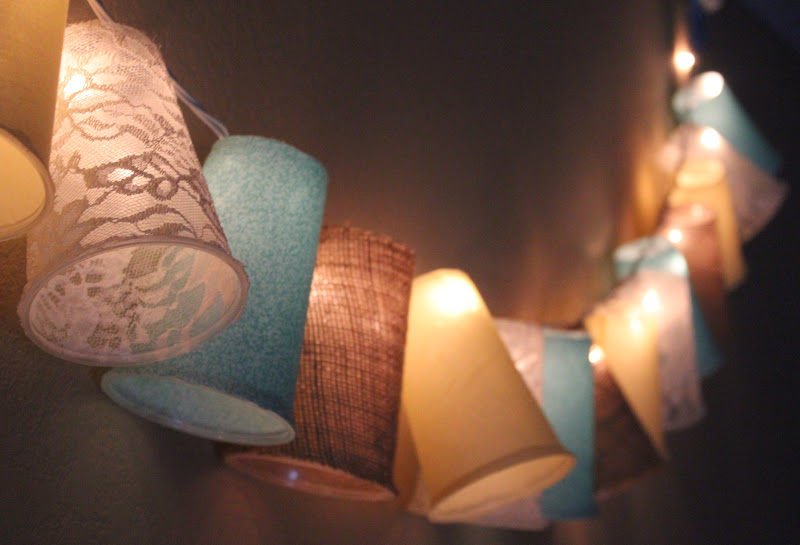 This simple activity is part of a list post of eight quick-and-easy Diwali decoration ideas. You'll also find a crepe paper toran, paper bag luminaries, and fairy lights with a twist, where you add photos between the bulbs.
---
Play dough mandalas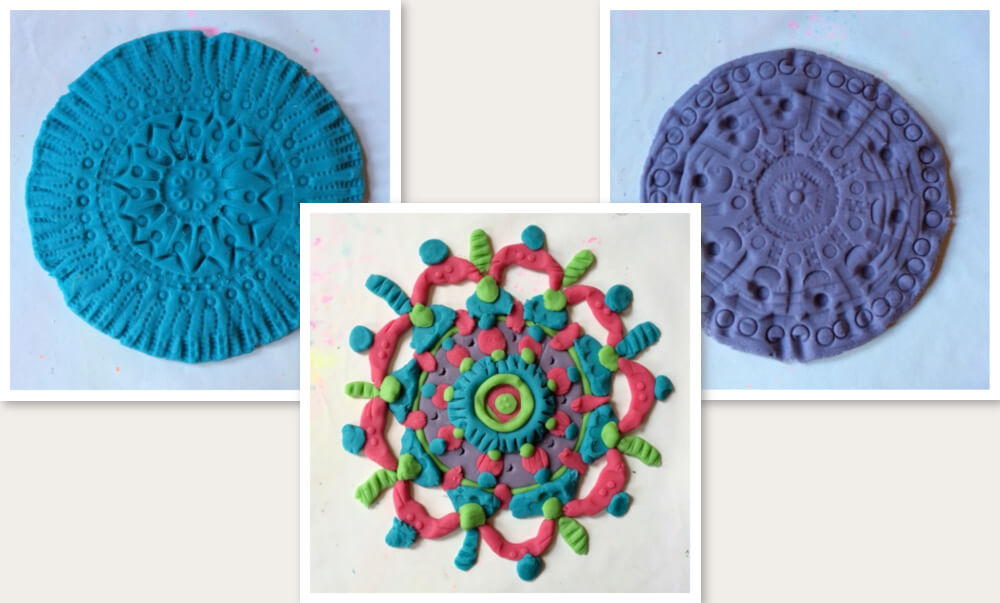 For something that requires very little planning, why not try a bit of mark making to create play dough mandalas?
---
DIY Diwali paper lanterns
Learn how to make these excellent paper lanterns, or Aakash kandil. There's even a template for you to use.
---
Punch-out paper lanterns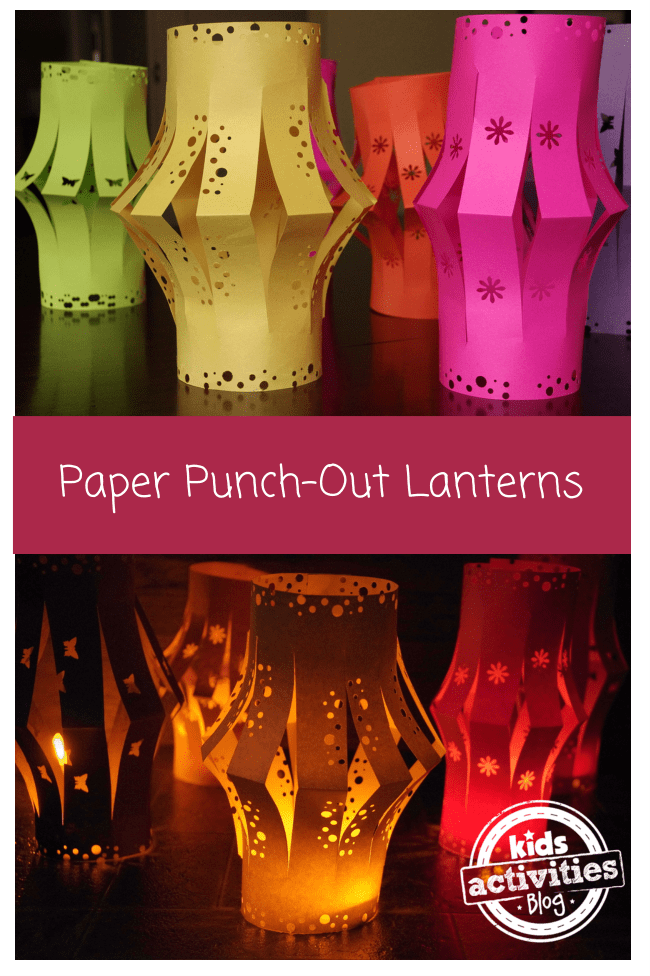 If you've got some punch-out crafting tools and fake plastic tealights then these lanterns look great whether it's light or dark.
---
Diwali card ideas
If you're looking for card-making activities and ideas, then check out these 15 different designs to use as inspiration.
---
Diwali sweet treat recipes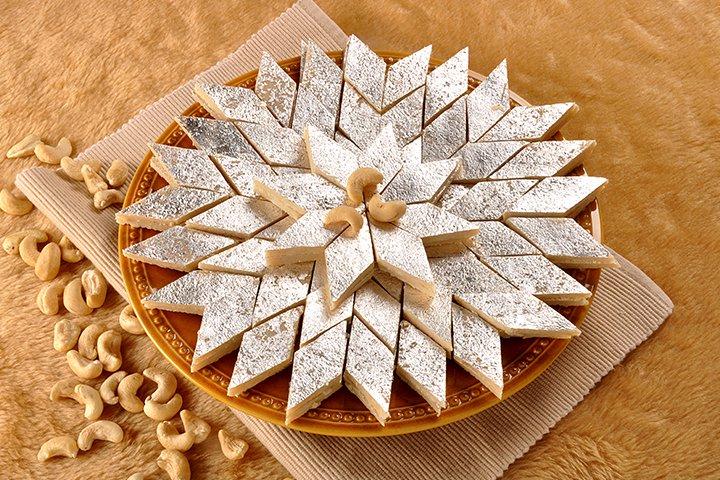 If you fancy doing a bit of baking and want to expand children's culinary horizons, this page features 10 easy recipes for things like pistachio kulfi, milk pedha and coconut laddoo.