Could A Therapy Dog Boost Behaviour And Wellbeing In Your School?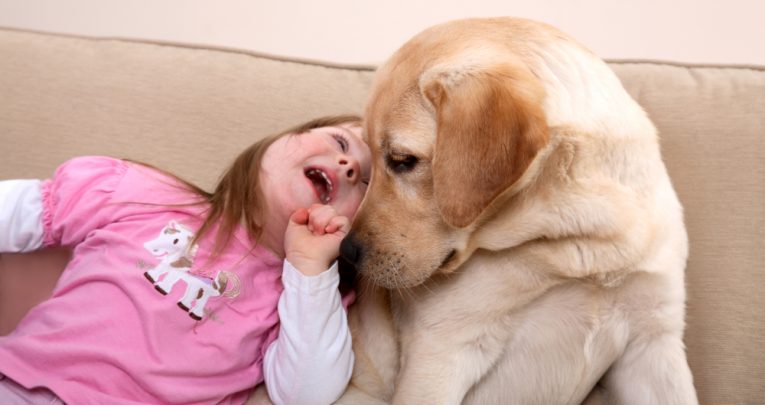 Cherryl Drabble has introduced her special school to Doodles, a therapy-pup-in-training, and we're here to follow his adventures
Of the children at our school some have life-limiting diseases, others are very poorly, are tube fed and rely on oxygen, and some are on the autistic spectrum. Some have challenging behaviours, and others have learning disabilities as a result of cerebral palsy. All of them are at this school for a reason, and every day is a challenge for them in one way or another.
This is a special school in Blackpool where I am assistant headteacher. Here, we cater for children with various challenges and illnesses.
For a long time now I have thought that our school population would benefit from the presence of a therapy dog. Therapy dogs are increasing in popularity, and the mainstream high school next door to us has two of them, which have been very successfully integrated into school life.
We are very fortunate in that we have a forward-thinking and enlightened headteacher, and when I approached her with the suggestion of a school therapy dog she went away and did her own research on the subject, and was then rather keen on the idea.
Having looked into the benefits of therapy dogs, myself, I found that they are popular for very good reasons – their uses are many and varied. For example:
they listen to children read without judging or interrupting,
they calm anxious children,
they can be used as a reward,
they give all children collective ownership of a pet,
they can be a calming influence and prevent temper tantrums,
they can be used after a meltdown to help a child stay calm,
they can teach children how to care for pets.
These are just a few of the things a therapy dog can help with.
I researched many different breeds to find one that would be perfect for our school. He needed to be calm, non aggressive, non shedding, intelligent and easily trained.
He also had to be cute and cuddly.
Here is the winning trainee therapy puppy. He is 14 weeks old and he fits the bill perfectly. He is absolutely adorable.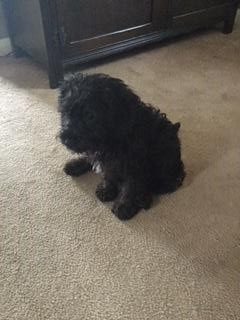 His name is Doodles and he is the most popular member of our staff.
He has been to work with me every day for a whole week and the entire school has fallen in love with him.
On his first day one very young poppet with limited independent movements of her own was inspired to lift her arm to try to stroke him. Two young boys were prevented from temper tantrums at the sight of our trainee therapy puppy and a little girl attempted to walk down the corridor to follow him.
He has already earned his keep with the children, and the adults are beating a path to my door at every opportunity to see the therapy puppy, such is his 'cute factor'.
Our school is always a happy environment, but this week it has been even more so.
As soon as he is old enough Doodles will be attending special classes to become a qualified therapy dog. He has his place booked at Archie therapy in Blackpool.
When we return to school in September he will be fully trained and wearing his own bib with the school's logo and badge.
So you can be sure there will be more tales of Doodles in a future edition.
Cheryl Drabble is assistant head at Highfurlong School in Blackpool; her latest book, Supporting Children with Special Educational Needs and Disabilities, is available now, published by Bloomsbury; follow her blog at cherrylkd.wordpress.com