Art and design online – how to teach creative subjects remotely
We might feel we know our way around a Zoom call, but when it comes to visual media, we've yet to explore the creative possibilities that technology offers…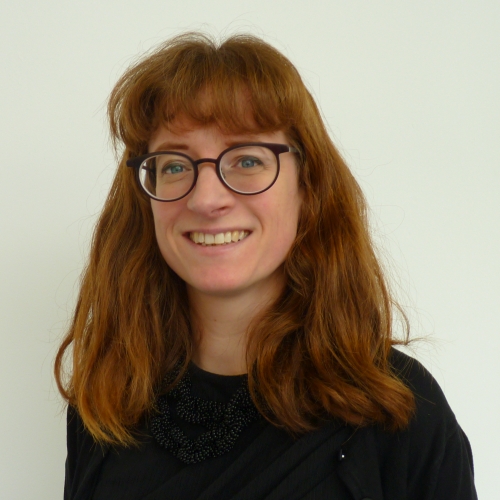 by Hannah Day
I'm a regular user of tech, though it's mostly standard fare. For me, COVID-19 led to tweaks, rather than leaps in my practice.
At Ludlow Sixth Form College, where I'm head of visual arts, media and film, we had to embrace the various image editing programs used by students, and the loss of formal work experience was replaced by Zoom tutorials – all led by academics, past students and creative employers. We even made a link with Aardman Animations, where students formed a focus group panel and reviewed new animations.
Because of our rural setting, these are all new connections that will be maintained and relevant to us beyond the pandemic, but it feels like the tip of the iceberg, and I was interested in to find out what more we could be doing in the digital sphere.
The art of noise
Galleries are always a rich source of ideas and so I spoke to Rosny Hayward, learning officer at Nottingham City Museums and Galleries, who has developed projects that blur creative and technological boundaries.
"We create workshops and lessons that are born out of our exhibitions and collections, so as artists make increasing use of technology, we have looked to mirror this in our schools' programme," she told me. One key artist is Jason Singh whose practice explores the electrical impulses of plants – responses to their environment such as the moving sun or the sudden appearance of a hungry caterpillar.
"In response we devised a lesson where pupils learnt about these natural electrical impulses," said Rosny. "We made sculptures of flowers using conductive materials to creating simple circuits and, through a computer, turned these signals into sounds. Students were able to play the sculptures like instruments."
By combining tools from websites such as makeymakey.com and scratch.mit.edu, your students can create similar interactive, musical pieces of art. If you wanted to make this a cross-curricular project, you could team up with the computer science department so students can complete their own coding.
How big tech does it
Apple, one of the world's biggest tech companies, opens its website's educational pages with the line "Every child is born full of creativity. Nurturing it is one of the most important things educators do."
It offers teaching tools and lessons in areas such as augmented reality, but perhaps its most interesting offering is the 'Everyone can create' project guides, which cover music, drawing, video and photography. These offer step-by-step exercises, linked to Apple tech, with accompanying teacher notes. Of course, it does tie you in to Apple, but even if this technology isn't available, some of the guides – the drawing one in particular – can be applied to PC use.
Connect with peers
Drawing on the resource of large organisations can be incredibly useful, but many of us get our best ideas through connecting with fellow experts in the field – other art teachers. Andy Ash, an artist, researcher and teacher, through his work with InSea (The International Society for Education Through Art), has been central in connecting teachers across the globe.
In a recent recorded live discussion titled 'Re-learning, Re-thinking & Re-framing Art Education', InSea showcased many great examples of remote, tech-supported learning, and great art teaching in general.
I recommend watching the session yourself, but my highlight was Tim Proetle from Wittelsbacher Gymnasium, Germany, who presented a range of projects, including 'The Disease Infiltrates Everyday Life', looking at the work of Arcimboldo.
In this example, students collected items from around their homes and used these to create three-image stories giving a visual interpretation of COVID-19 and ending with the 'COVID monster' being destroyed. The equipment required wasn't too advanced – a camera, a computer to lay out a photographic triptych and an internet connection – but the results were varied, considered and exciting.
Always learning
Of course, any use of tech is dependent on access and teacher know-how. There have been many reports of children unable to access education during lockdown due to a lack of access to laptops and the internet. Compare the UK's patchy provision to Estonia's long-term investment in digital learning and you can see how government priorities deeply affect students' ability to study. Estonia was one of the first countries in the world to classify internet accesses as a human right.
With their investment into digital study materials, school management systems and hardware, Estonian children's learning simply moved online when schools closed, with little interruption. One key pre-lockdown idea was to provide online learning during PD days, meaning that when Estonian teachers were in training, so were their students.
Within art and design this could present an upskilling opportunity, such as completing a range of Photoshop exercises. Photoshop and similar applications give students the chance to burrow down the rabbit hole of image editing and emerge with results – often not intended by the teacher – that can do much to develop their digital craftsmanship.
Making tech the norm But schools can't provide all this independently. We need to champion and push for better access and work with outside partners – something that Julie Green, CEO of the Glasspool national charity that awards essential living funds to those in need, knows all too well.
"The days when technology was a luxury for the few has long gone," she reflects. "It's now essential for daily living, to access goods and services and prevent social isolation. At Glasspool Charity Trust, we've seen how COVID-19 has increased digital exclusion, especially for families. Without computers in their homes, they have struggled to access services and further their children's education, impacting negatively on their lives"
While in the past grants for items such as bedding or furniture might have been the norm, there's rapidly growing recognition that digital support should also be counted as a central need. After all, tech in creative education is no longer an add-on or gimmick, but often a key component of some, if not all, of our projects. Tech's value in creative education must be championed, with inclusion for all at its heart.
Upgrade your art lessons
• Talk to teachers in other departments. Are there collaborative ways of working which might be straightforward, cost effective and completed in house?
• Get in touch with your local gallery or museum and speak to their learning officer. If they don't currently explore tech in art, can they develop a programme alongside you and your school?
• Expand your knowledge of artists using tech in their work. The website 2020.tecart.nl lists many working in this discipline.
• Students often learn new tech faster than teachers. Can they demonstrate this learning to the group?
• Set up a tech art club. Experiment in a targets and results-free zone as you familiarise yourself with new tech artists and processes.
• Link with outside partners to support tech access at home. See the Learning Foundation and BT's free six-month internet access.
• At the end of the week relax with your own digital arts experience using Creation Theatre's interactive digital shows.
Hannah Day is head of visual arts, media and film at Herefordshire and Ludlow Sixth Form College, where she has responsibility for overseeing the department's teaching and strategic development