Talk Like A Pirate Day – Best resources for Early Years and primary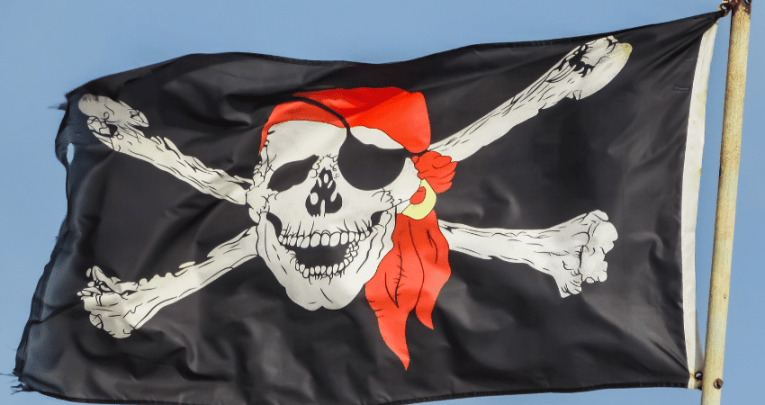 Shiver me timbers! Check out this buried treasure chest full of fantastic resources

by Teachwire
When is Talk Like a Pirate Day?
Ahoy, me hearties! Tuesday 19th September 2023 be International Talk Like A Pirate Day. So get yer cutlass, eye-patch 'n Jolly Roger at th' ready, 'n in yer best pirate voice give us all a big "yaaarrrgghhh".
OK, so, yes, we know that most of the stereotypes about pirates are in fact myths, many of which can be traced back to one source, Robert Louis Stevenson's Treasure Island.
But pirates do lend themselves to a number of academic opportunities looking at language, storytelling, history, geography and more. So, we've picked out some great resources for you to use on International Talk Like a Pirate Day come September.
Parrots and rum are optional, but not recommended.
---
Talk Like a Pirate Day classroom resources
Teach fruity fractions like a pirate
Use this fruity fractions lesson plan in KS1 and KS2 to cover measuring volume, fractions of denominators and ratios.
---
EYFS pirate activity pack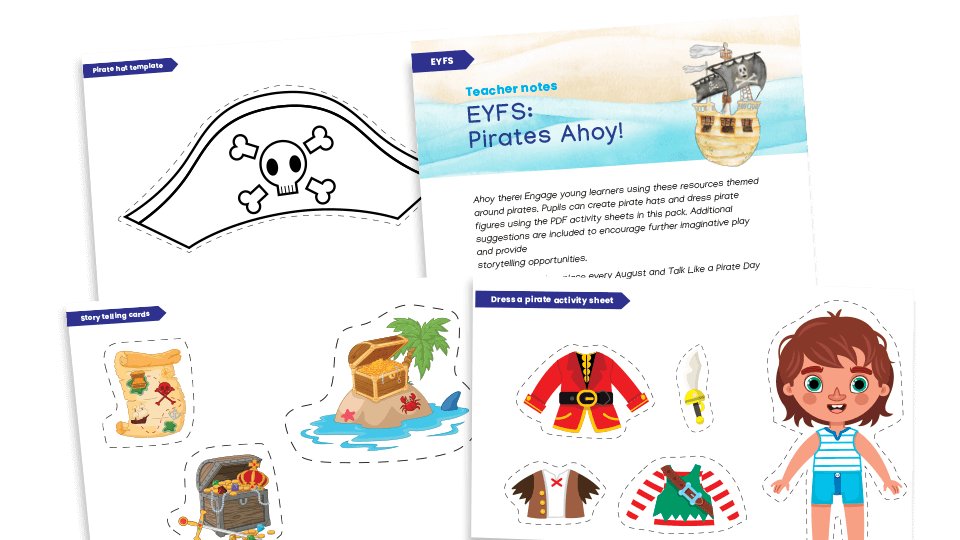 Engage early years learners with this free pirate pack from Plazoom. Inside you'll find a pirate hat template, dress a pirate activity sheet, storytelling cards and teacher notes.
---
Official Pirate's Handbook activities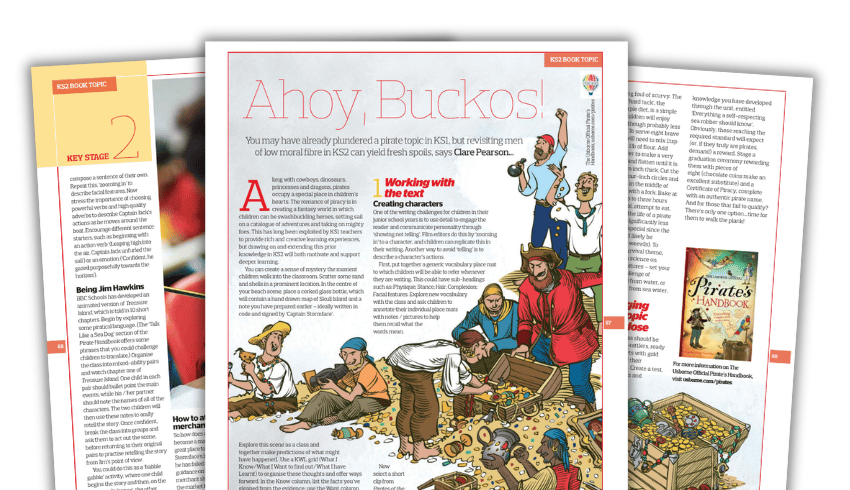 You may have already plundered a pirate topic in KS1, but revisiting men of low moral fibre in KS2 can yield fresh spoils.
This PDF is full of KS2 activities based around The Usborne Official Pirate's Handbook. You'll explore morals and ethics, discover nautical geography skills and see what foods keep well for long journeys at sea.
---
Pirate investigators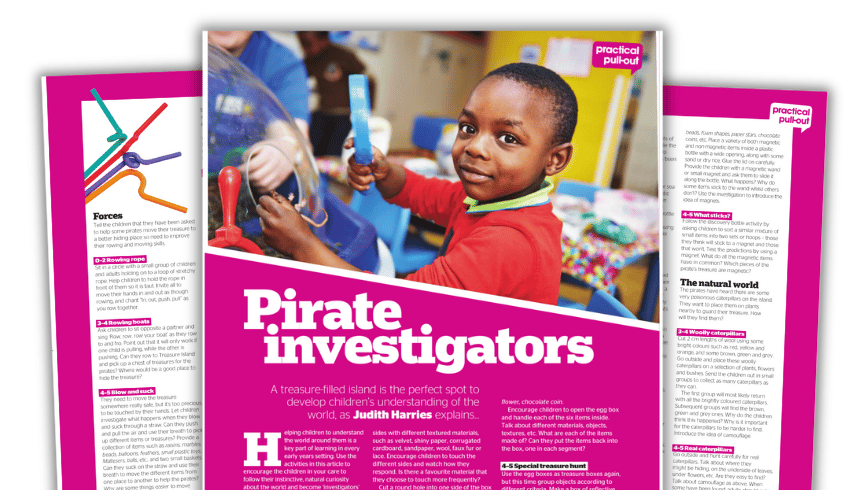 In this lesson plan for EYFS and KS1, Judith Harries explains how a 'pirates' setting can serve as a rich backdrop to an impressively diverse range of learning activities for different ages – from painting treasure, to learning about the importance to caterpillars of effective camouflage.
---
Pirate fact file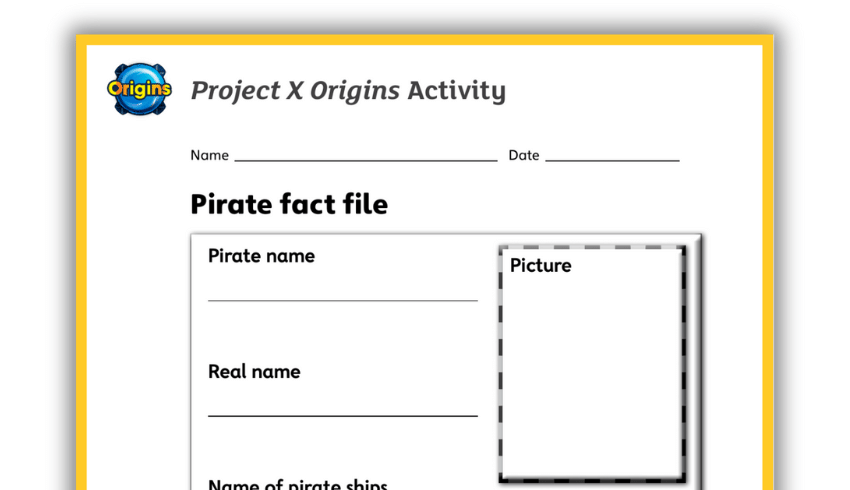 Use the spaces on this 'Pirate Fact File' worksheet to either summarise an existing character from a pirate-themed story, or to come up with one of your own.
---
DK Findout! interactive page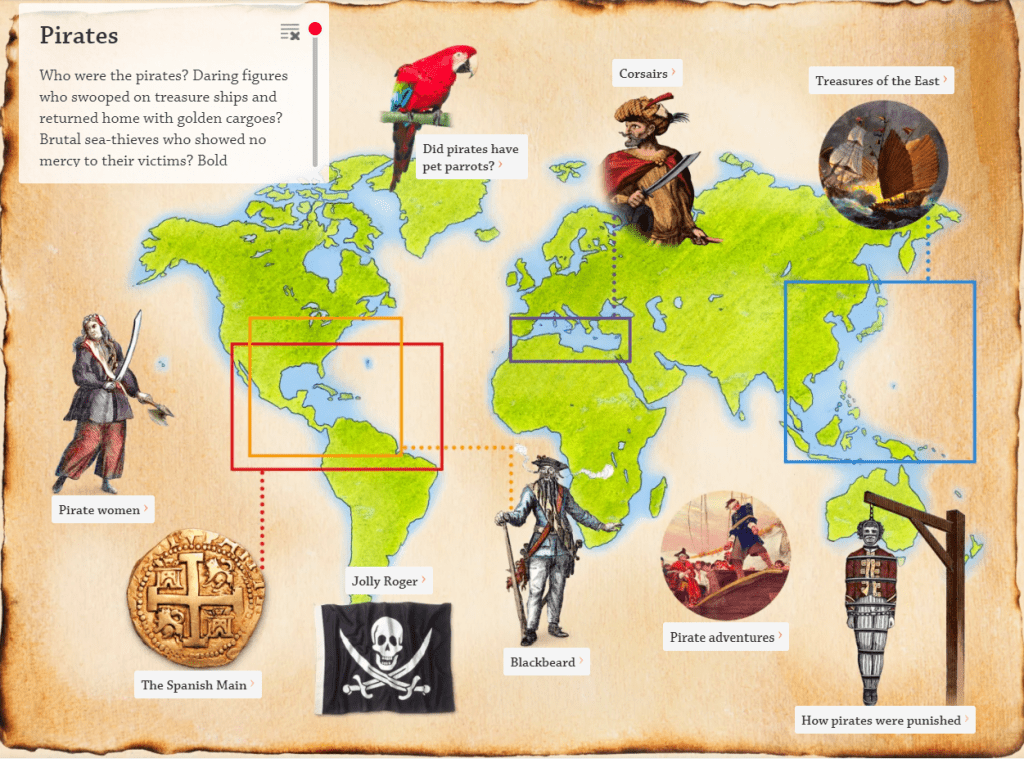 The always-excellent DK Findout! interactive pages are full of facts and figures, and the pirates entry is no different. Discover more about pirate history and sort out truth from folklore.
---
Treasure Island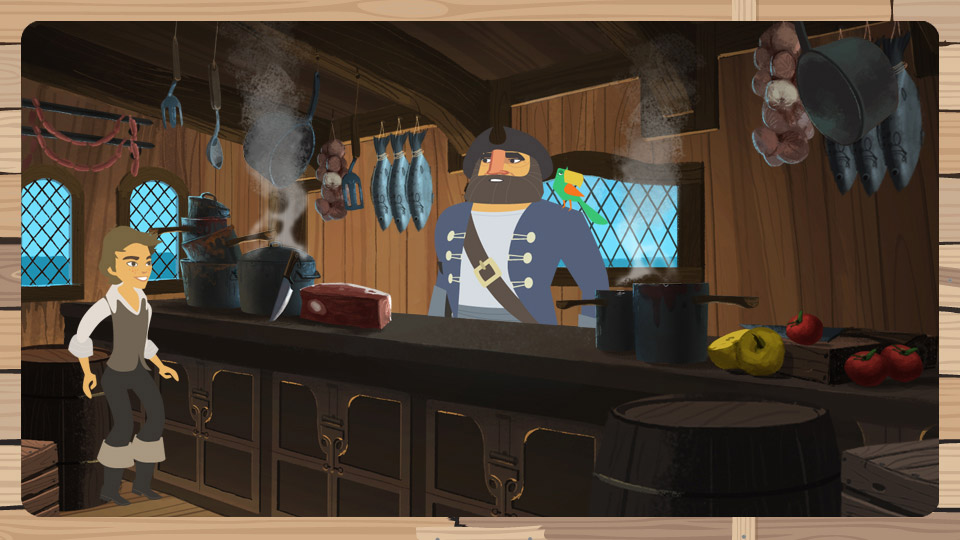 This BBC animated version of Robert Louis Stevenson's classic is broken into 10 short videos for KS2 students. Each one comes with teacher's notes, and there's even seven singalong songs set to the story if you want to extend the lesson.
---
Pirate vocabulary list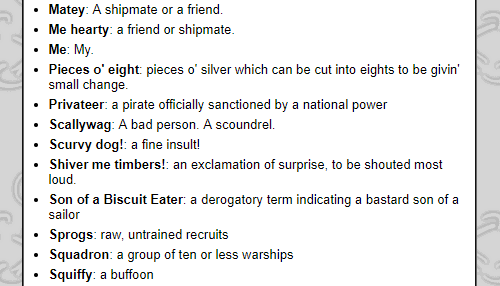 There are a number of pirate vocabulary lists online, but this one is not only a nice length (you don't want to spend all day teaching 500 different words and phrases) but it also has a few handy little starter tips like these:
Double up on all your adjectives and you'll be bountifully bombastic with your phrasing
Dropping all of your 'v's will get you words like "ne'er", "e'er" and "o'er"
Instead of saying "I am", sailors say, "I be"
Ne'er speak in anythin' but the present tense
---
Online pirate translator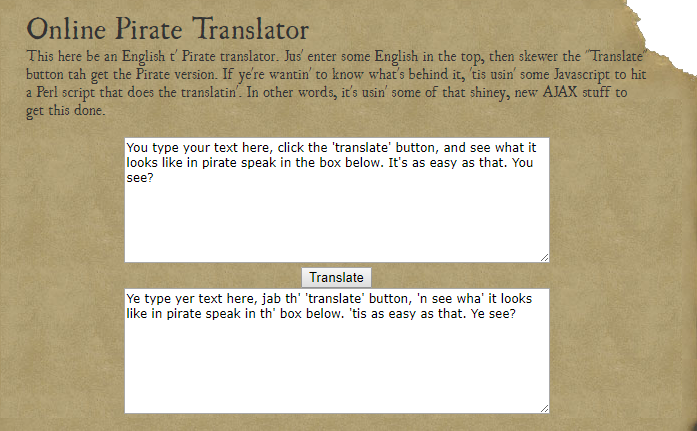 This simple utility works much as you'd expect. Type in your text, hit the translate button, and have it "translated" into pirate speak. It could just be a bit of fun, or a helpful tool for younger learners to use in your day's activities.
---
Pirate ship activity sheet
Can your pupils label the eight different parts of a pirate ship flagged up in this illustrated worksheet for KS1 And KS2 English?
---
6 perfect pirate books for early years
Come with us on a seafaring journey to some excellent pirate-based tales…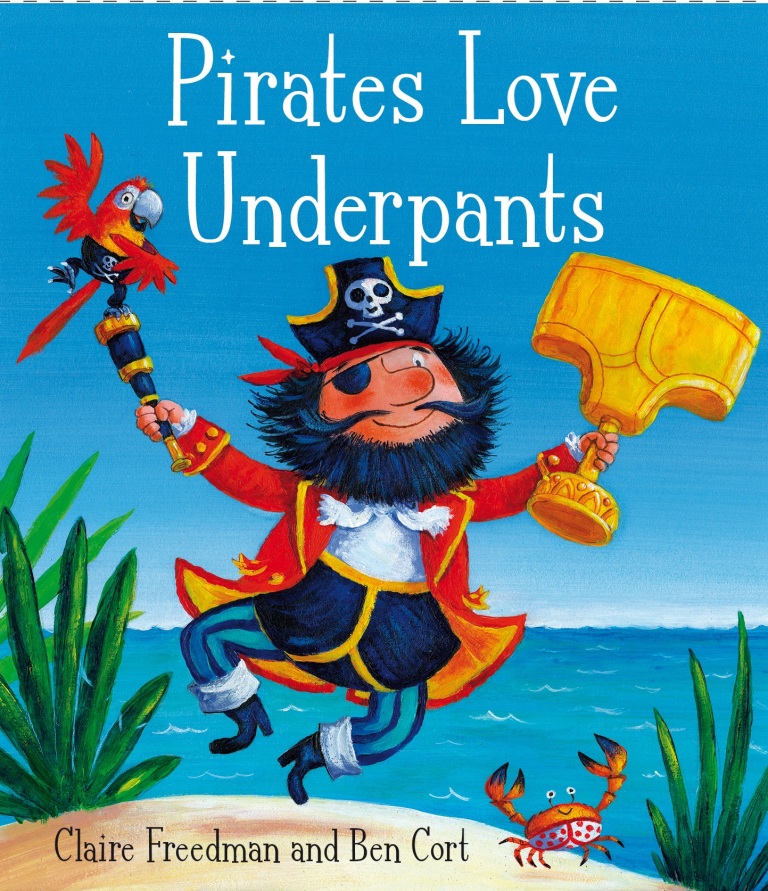 Pirates Love Underpants by Claire Freedman and Ben Cort
Whenever Freedman and Cort get together to talk about knickers, drawers, boxers and briefs, you'll find perfectly rhythmic verses; lively and colourful pictures with plenty of hilarious details; and just the right number of mentions of the word 'pants' to keep your audience giggling.
---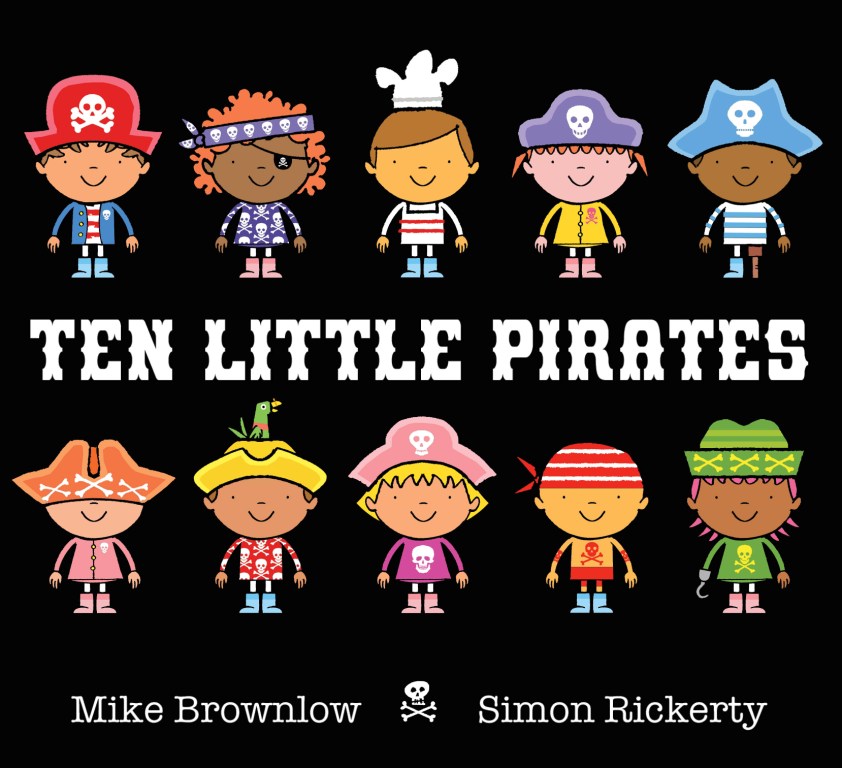 Ten Little Pirates by Mike Brownlow
Lightning strikes, a giant squid, ravenous sharks, hurricanes and cannon fire – counting down from ten has rarely been as thrilling as it is here in this sparky rhyming story of ten little pirates who are dispatched one by one thanks to a succession of ocean mishaps.
---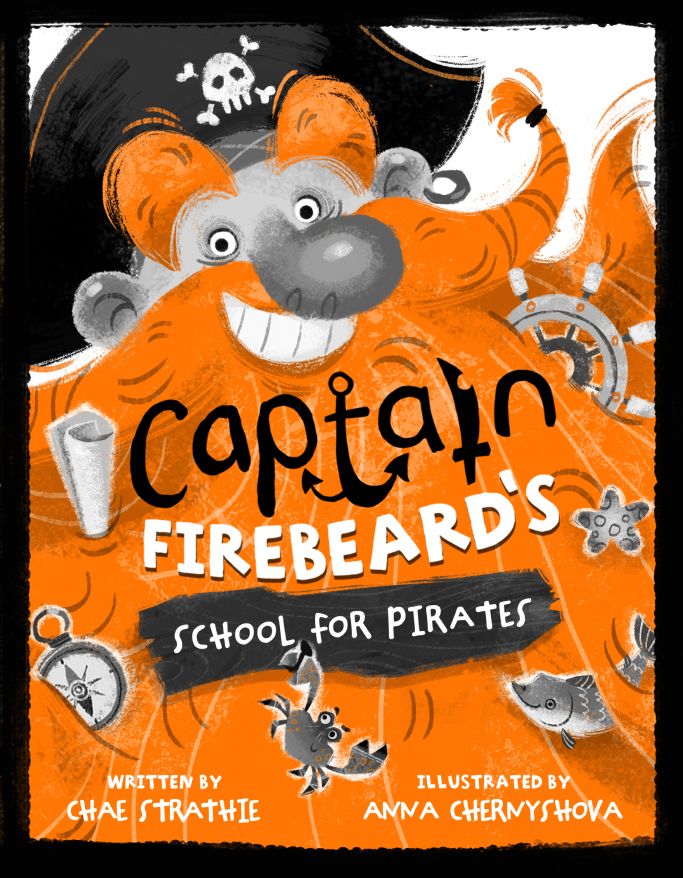 Captain Firebeard's School for Pirates by Chae Strathie
Join Tommy for his first term on board the Rusty Barnacle, as he learns how to walk, talk and swashbuckle like a proper pirate. Will he and his friends pass the pirate tests?
---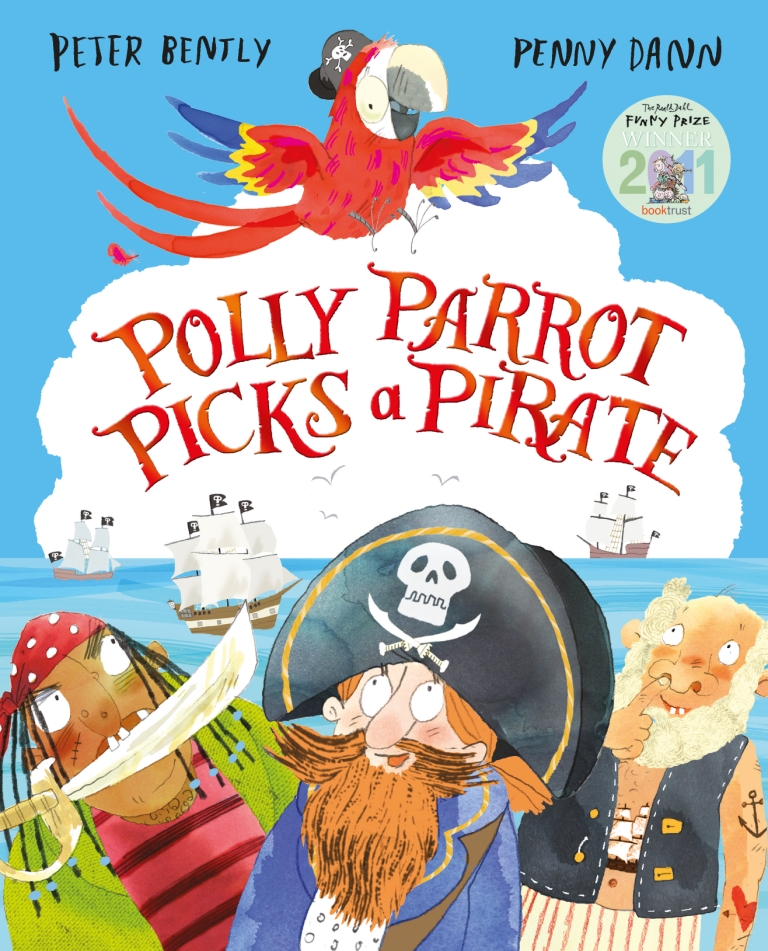 Polly Parrot Picks a Pirate by Penny Dann
Being a bird with standards, Polly's extremely picky when it comes to choosing the perfect pet, and a succession of so-so marauders have to be ruled out before she finally comes across a swashbuckling pair with real promise.
---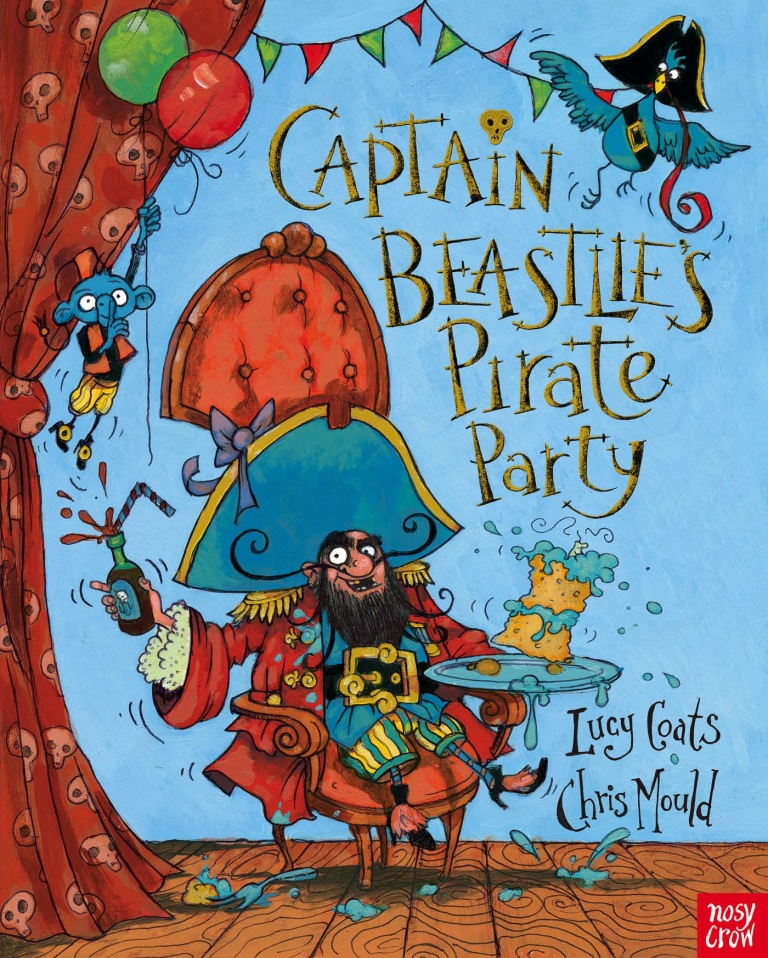 Captain Beastlie's Pirate Party by Lucy Coats
Brush up your piratical accent before you dive into this deliberately disgusting offering from author Lucy Coats. Her fabulous use of language makes this tale of the world's grubbiest seafarer a total delight to read aloud – despite the unrelenting hideousness of Captain Beastie's personal hygiene.
---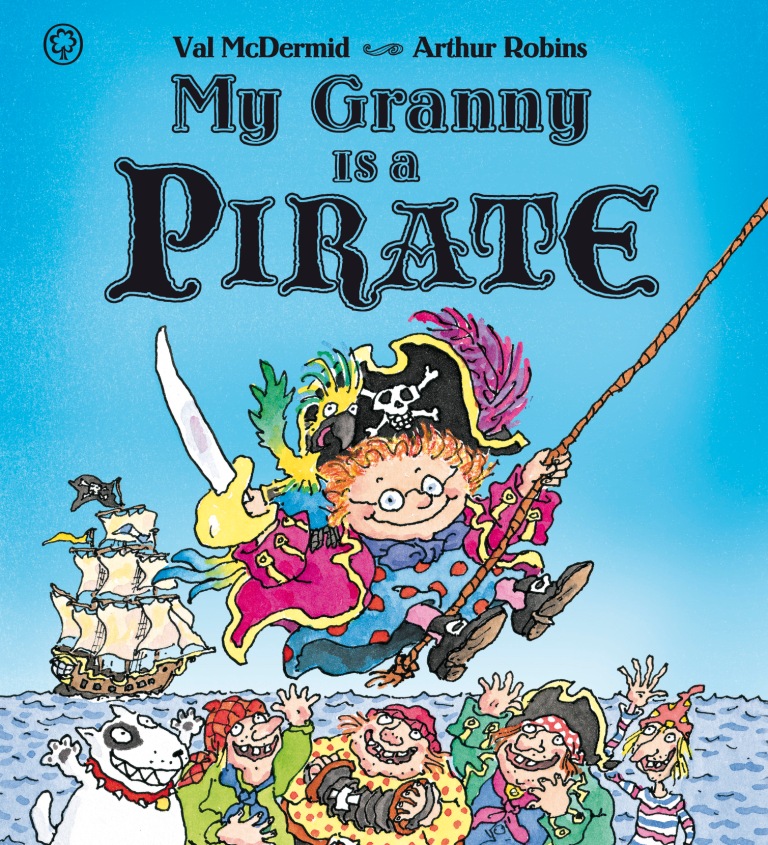 My Granny is a Pirate by Val McDermid
Best-selling crime writer Val McDermid's first children's book is a gem. Sticking to the world of those who live on the wrong side of the law (but curtailing her usual body count), she's come up with a feisty, swashbuckling heroine that youngsters will adore. Granny is as nifty with a cutlass as she is with a handbag.
---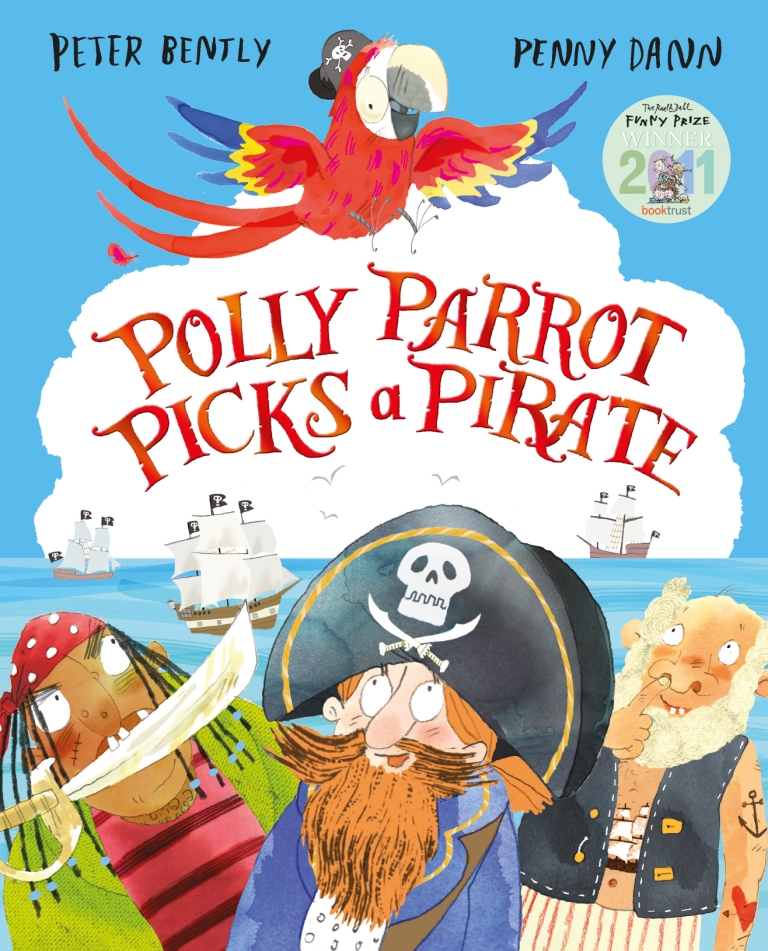 Polly Parrot Picks a Pirate by Penny Dann
Being a bird with standards, Polly's extremely picky when it comes to choosing the perfect pet, and a succession of so-so marauders have to be ruled out before she finally comes across a swashbuckling pair with real promise.
Browse 10 more imaginative books based on adventures at sea.