Last year, more than 13,000 people took part in Children's Art Week, and 2017's event looks to be bigger and brighter, taking place from Saturday 10 until Sunday 18 June.
You can find out more at engage.org, including how you can register an event (before the 8 May) and receive guidelines, stickers and logos.

But if you're happy just running your own series of arty activities in your setting, we've picked out a handful of the best resources online:
1. Build a parrot pal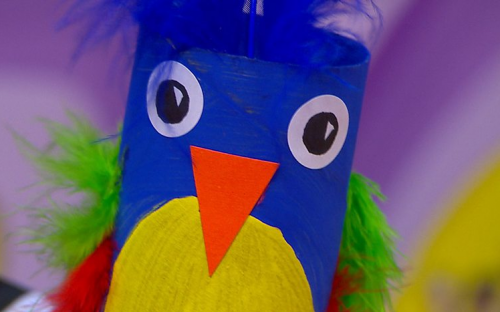 Get crafting on this colourful creature, and make your own parrot pal to perch on your arm.
Watch the BBC Bitesize instructional video here.
---
2. Lego printing
Is there anything these nobbly little bricks can't do?
Check out more ideas for printing with Lego blocks here.
---
3. Colourful sand jars
Sand – it gets everywhere. So why not seal some of it away in a jar where it can't escape?
These colourful creations are a delight for children who can make their own combination of coloured layers. Get the instructions here.
---
4. How red is red?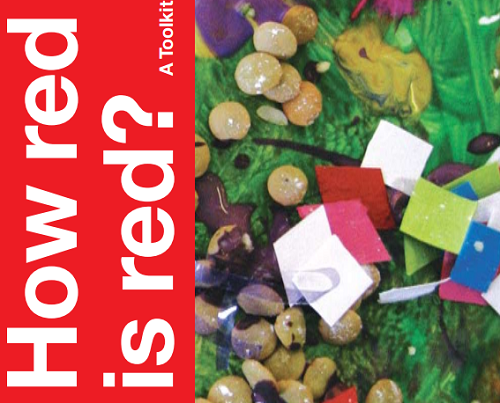 No, this isn't some philosophical headscratcher, How Red is Red? is a teacher toolkit for arts in the Early Years from Engage Cymru that covers creative learning spaces, taking young children to galleries, and using art across the curriculum.
You can find this free 33-page PDF here.
---
6. Colour blocks and shadows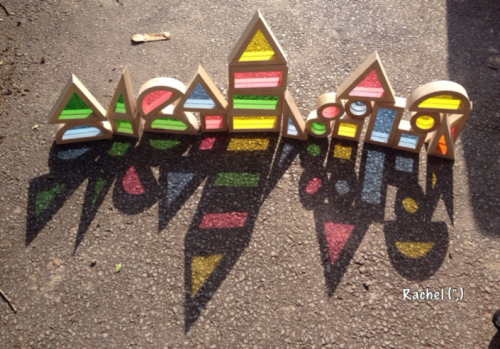 This colourful and fun way to explore shadows doubles as a fantastic art project on a sunny day with the addition of some playground chalk.
Check this activity out at stimulatinglearning.co.uk.
---
7. Ladybird lids

These adorable little googly-eyed ladybird lids are quick and easy to make, and can then be used for things like counting or grouping.
Head to Crafts by Amanda for details.
---
8. Creating colourful collages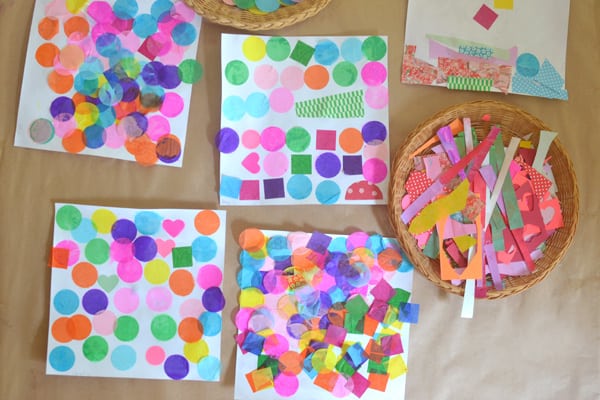 Prepare some pre-cut shapes, or let older children cut out their own, then watch them create a kaleidoscope of colour.
Check out this activity at nurturestore.co.uk.
---
9. Chinese cherry blossom fans

Sugar paper, paint, glue and a bit of adult supervision and kids can create these gorgeous fans.
You'll find this great activity at In The Playroom.
Get FREE weekly updates, lesson plans and resources sent to your inbox!