AI in education – Expert tips for using it in your classroom
There's lots of big promises surrounding AI, but in reality it's already changing the way we teach. Get on board with this advice from fellow teachers…

by Teachwire
Lots of educators are already using AI in education to save time and automate some of the duller aspects of the job (report writing, anyone?).
In fact, according to the survey tool Teacher Tapp, four in ten teachers are already using AI in their schoolwork. Here's how you can too…
Time-saving AI teaching resources
13 ways ChatGPT can reduce teacher workload
This free guide from Dan Fitzpatrick covers using ChatGPT to:
Mark work
Provide feedback
Model answers
Create a unit of work or lesson plan
Create questions/lesson booklets
Make a presentation
Write reports and parents' evening notes
Create a curriculum intent document
Dan also offers a ChatGPT Survival Kit video course. You can hear Dan speak about AI at Bett 2024.
Teacher's prompt guide to ChatGPT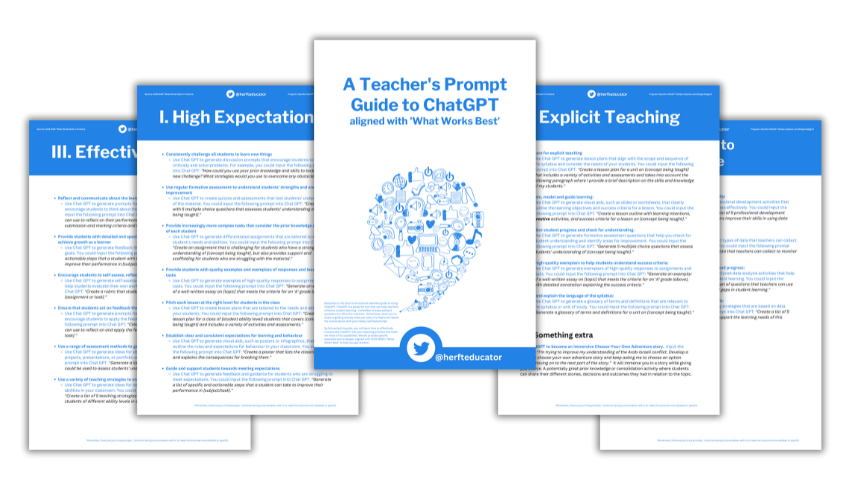 This Teacher's Prompt Guide to ChatGPT will teach you how to effectively incorporate ChatGPT into your teaching practice and make the most of its capabilities. The guide covers generating prompts that will:
Encourage students to think critically and solve problems
Encourage students to t

hink about their learning process and progress

Help teachers improve their skills in using data effectively
Produce open-ended questions that align with the learning intentions and success criteria of your unit of work
Help you get to know students' interests, strengths attitudes towards learning, and aspirations
Analyse the effectiveness of different teaching strategies
---
AI lesson plan generators
Picture this: no more late nights drowning in paperwork – just a trusty assistant crafting lesson plans at the speed of light. Say goodbye to monotony and hello to more coffee breaks with the new raft of AI lesson plan generators that are popping up around the internet.
One such example is Oak AI Experiments, which is supported by a £2 million investment from the government. This free tool allows you to:
create and refine keywords
share common misconceptions
outline essential learning objectives
build an introductory and exit quiz
Here we've asked it to generate a KS2 history lesson under the title, 'What do we really know about the Vikings?'. Beware though, as Daisy Christodoulou points out, AI is prone to making factual errors, so it's important to check the outputs they generate.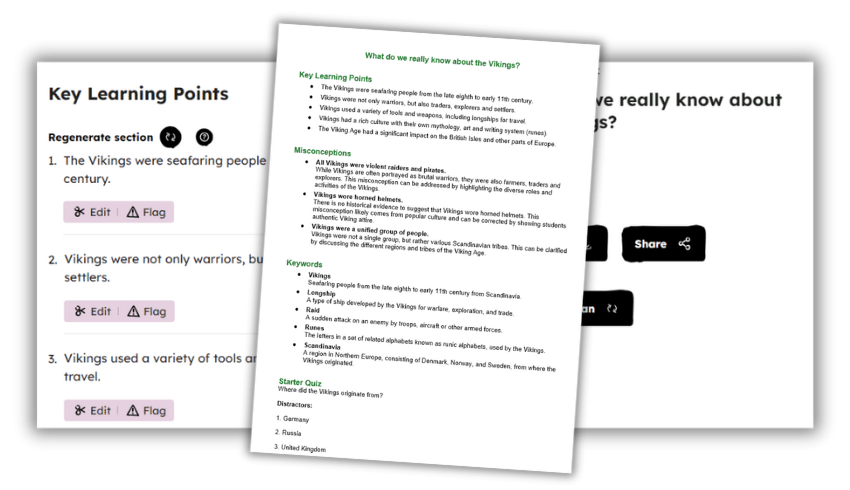 Why not give it a go yourself? Cheers to stress-free planning! You can also experiment with generating quizzes for your students. The AI-driven tool generates answers and distractors in a format that you can share or export.
Prime Minister Rishi Sunak commented on these AI tools, saying: "Oak National Academy's work to harness AI to free up the workload for teachers is a perfect example of the revolutionary benefits this technology can bring."
---
AI school report writers
Imagine if you could write all your school reports in a few hours, rather than the process dragging on for several weeks?
Tools such as TeachMateAI promise to help you do this, with one primary teacher reporting that the tool has reduced her report writing to "4-5 hours, maximum."
This particular website, built by teaching and tech experts including Mr P, can also help you to:
generate slideshows
write comprehension and model texts
generate maths word problems
plan your lessons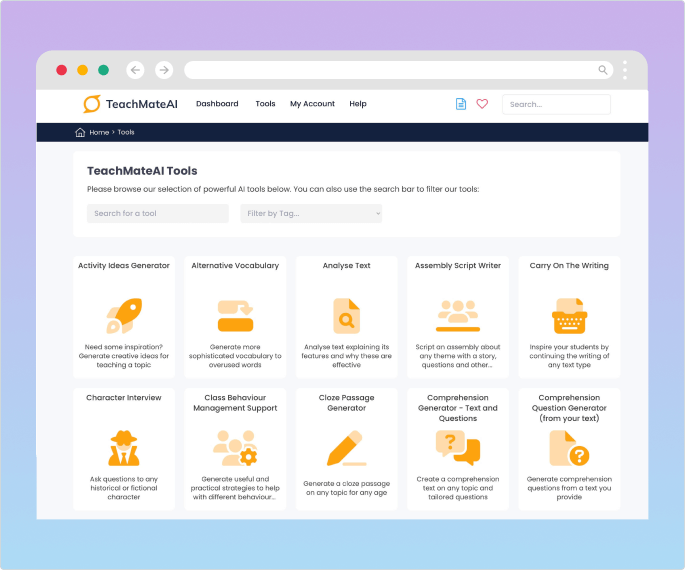 Another website offering a similar service is Real Fast Reports. Here's an example of how it transfers a set of brief bullet points into a report – meaning you can generate each one in just one to two minutes.
---
AI design tools from Canva
Canva, the online graphic design tool, has recently launched Classroom Magic, a suite of AI tools for the classroom. This includes Magic Write, which allows you to generate a first draft, reword complex content or summarise text.
Meanwhile, Magic Animate helps you to turn classroom materials into captivating videos and presentations in an instant. Magic Grab allows you to grab the text from, for example, a photo of a whiteboard or a paper-based resource, without having to rewrite it manually.
Magic Switch means you can reformat teaching materials instantly. So, for example, you can turn a presentation into a summary document or a whiteboard of ideas into a presentation.
---
More AI teaching resources
Free programme for KS3/4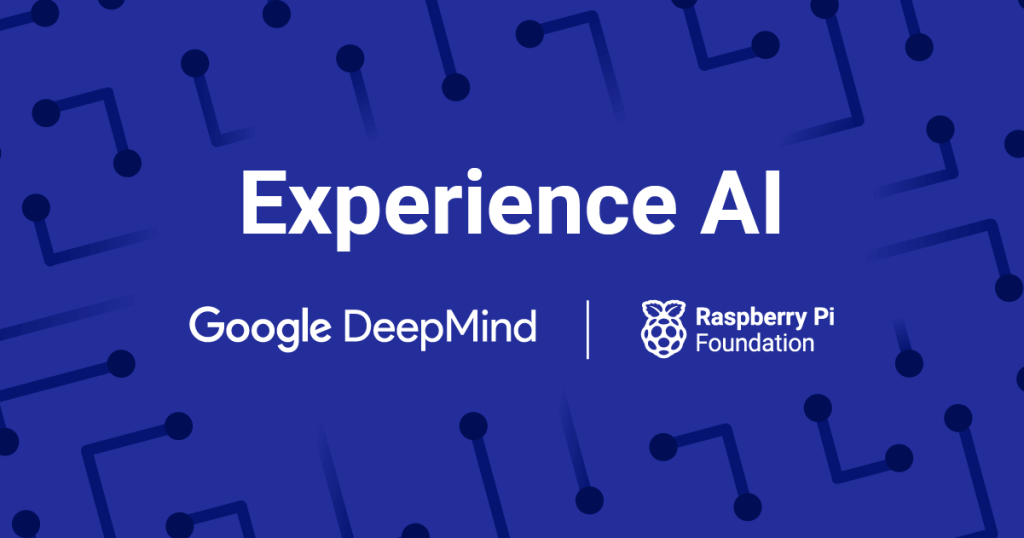 Experience AI is a free programme from Google DeepMind and the Raspberry Pi Foundation that gives you everything you need to introduce the concepts of artificial intelligence and machine learning to your KS3/4 classes. It contains lesson plans, slide decks, worksheets and videos.
Even more resources
FORESIGHT – an AI-driven assessment tool by Performance Learning
Maths-Whizz – a personalised learning and assessment tool that uses AI to provide live, ongoing formative assessments
Lenovo NetFilter – a cloud-based, AI-driven web filtering and threat protection solution
---
Example of teachers using AI in lessons
Create word banks
Create differentiated statements and definitions
Generate reading resources for a geography enquiry
Scaffold and model independent writing
Generate a Y4 writing lesson plan
Further resources
---
KS3 science AI lesson plan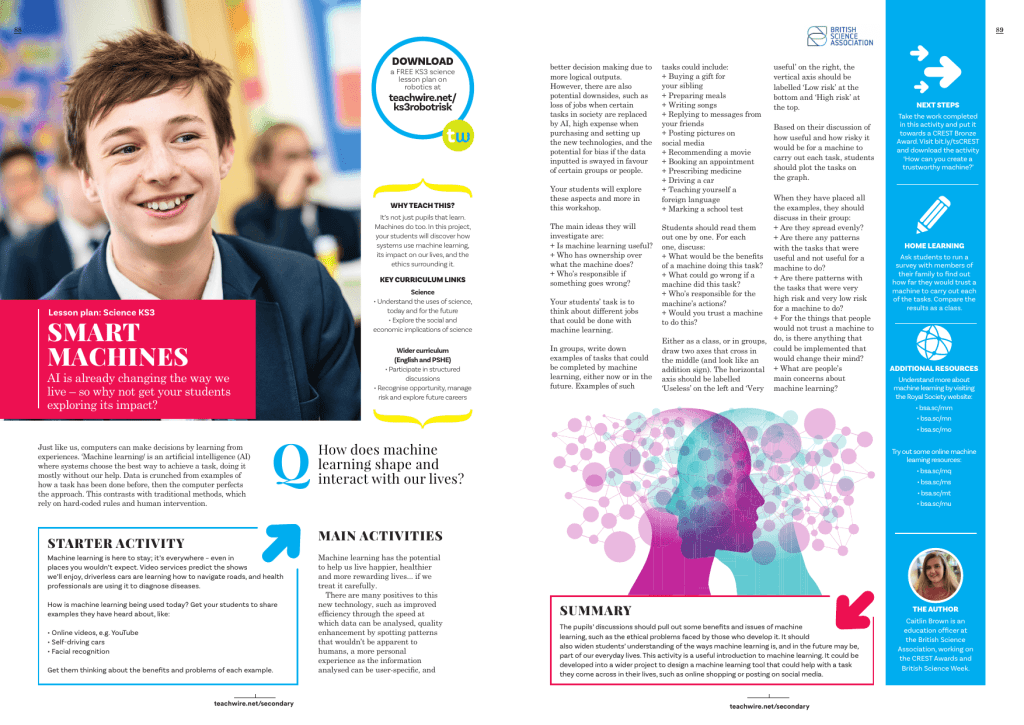 AI is already changing the way we live. Get your students exploring its impact with this free KS3 science lesson plan by Caitlin Brown. Students will explore how systems use machine learning, its impact on our lives, and the ethics surrounding it.
---
Will AI really change how we teach?
Why are so many voices trying to persuade us that AI in education is the biggest thing to ever happen to schools, and is it the truth? Former teacher and edtech expert Gareth Sturdy investigates…
Have you heard about the school that let its Y5 students design its curriculum? The kids wrote schemes of work and individual lesson plans for their teachers by comparing information across lots of websites, but without any deep knowledge of, or personal engagement with the subjects involved.
Okay, I'm fibbing. That didn't happen. Y5s may well be capable of Googling and contrasting the results they find. However, it would be absurd to see this as a substitute for the knowledge, informed reasoning and practical skills wielded by teachers when designing a curriculum.
And yet, this is how the artificial intelligence (AI) behind chatbots such as ChatGPT works in practice – with a mentality similar to that of a ten-year-old blankly surfing the net.
So why are so many voices trying to persuade us that AI in education is the biggest thing to ever happen to schools, with the potential to fundamentally transform what they do?
Febrile climate
In April 2023, Prime Minister Rishi Sunak launched a £100m taskforce to exploit the use of AI across the UK. Education was high among said taskforce's priorities.
At around the same time, however, some of the Silicon Valley moguls who have been instrumental in building AI platforms – including the likes of Elon Musk and Steve Wozniak – penned an open letter warning us all of the technology's potentially calamitous impacts.
They even called for a temporary moratorium on further development.
The Oxford academic Toby Ord recently told The Spectator that around half of AI researchers harbour similar fears about human extinction stemming from the use of AI. Indeed, one of AI's foremost pioneers, Geoffrey Hinton, went as far as quitting Google over his concerns regarding the existential risk that machine learning poses to humanity.
What are teachers to make of this febrile climate, in which we herald intelligent machines as both saviours of education and destroyers of civilisation?
The fearful response to AI in education seems of a piece with the apocalyptic mindset the media encourages us to adopt in response to all contemporary global challenges, be they viral, climate-related, military or economic.
Using AI in education
Yet spending just a few minutes toying with ChatGPT or Google Bard should be sufficient to persuade even the most sceptical of how ingenious these tools are, and the myriad potential applications they can be put to in education.
There can be little doubt that AI in education is going to improve the standard of learning resources. It's also going to free up valuable teacher time. Just as with any disruptive technological development, jobs could be at risk. But on balance, the future will be better with AI.
"On balance, the future will be better with AI"
That said, let's not get carried away. AI is, at least for now, really, really dumb. John Warner, English teacher and author of Why They Can't Write?, has previously argued that we should be careful in how we talk about the data handling carried out by machine learning algorithms.
Change in consciousness
Warner makes the point that what we're seeing from them isn't genuine reading or writing. The so-called 'Large Language Models' that currently drive AI don't actually know anything. They've yet to experience any change in consciousness through their learning.
Elsewhere, the musician Nick Cave has written that AI, "Can't inhabit the true transcendent artistic experience. It has nothing to transcend! It feels such a mockery of what it is to be human."
All AI can presently do is identify patterns it has seen before and copy them. There is no imagination at work. It's not generating new ideas; only reworkings of what's already been.
AI bots are mere plagiarists, a pastiche of intelligence. Or as the technology writer Andrew Orlowski memorably put it in The Telegraph, "ChatGPT – the parrot that has swallowed the internet and can burp it back up again."
Simulated understanding
AI cannot impart meaning to anything. Meaning can only ever reside in a human mind. This is crucial for education, which is the creation of meaning by another name.
If platforms like ChatGPT have any use at all, it's only because human beings have previously assigned meaning somewhere inside them.
The engineers currently fretting about how intelligent AI could become might be better off paying more attention to just how, well, artificial it still is.
Many people have hotly debated these issues over the years. This is ever since Alan Turing first proposed the 'Turing Test' in his 1950 paper, 'Computing, Machines and Intelligence'.
To answer the question of whether machines could think, he hypothesised a game played between a person and an unseen machine. If the player can't tell that their opponent isn't human, the machine passes the test.
Strong vs weak AI
30 years later, a paper titled 'Minds, Brains and Programs' by the philosopher John Searle boiled the question down to focus on whether a machine could ever truly understand a language – a situation he called 'Strong AI' – or merely simulate understanding, which he dubbed 'Weak AI'.
He concluded that machines of sufficient complexity could be devised to pass the Turing Test by manipulating symbols. This is just as the ELIZA project created by computer scientist and MIT professor Joseph Weizenbaum appeared to do, way back in 1966.
As Searle noted, the machine wouldn't need to understand the symbols it was manipulating in order to provide an illusion of cognition sufficient to pass the Turing Test. Computers running software, on the other hand, wouldn't be able to achieve Strong AI.
To truly come to terms with the role of AI in education, we need to invoke Searle's distinction between the understanding and mere simulation of understanding needed to pass a test.
He suggested that the difference between them lies in intentionality. This is the human quality which always directs mental states towards a transcendent end.
Demoting the teachers
What end are we seeking when we educate? What is a student's real intention when they learn? Do programs like ChatGPT produce knowledge, or a mere simulacrum of it, resulting from mindless rule-following? It's the answers to these kinds of questions that will ultimately determine the use of AI in education.
Machines aren't going to 'take over' our schools because they simply can't. This is regardless of whatever spooky stories their creators like to frighten themselves with.
If kids are using ChatGPT to cheat on their assignments, that should just tell us that we're setting the wrong sorts of tests. Education isn't a Turing Test. AI is weak. Machines will always be dependent on humans for any supposed 'learning' they achieve.
"If kids are using ChatGPT to cheat on their assignments, that should just tell us that we're setting the wrong sorts of tests"
Genuine risk
There is, however, one genuine risk. The more teachers come to rely on AI, the more likely it is that AI will reshape and define the meaning teachers give to their own role.
If we end up reducing education to a matter of machine learning, then it follows that teachers might begin to approach their vocation more mechanistically – almost as an automatic process of efficient information transfer perhaps best suited to a production line or call centre.
In such a milieu, the experience of becoming an educated mind, and the struggle and delight involved in that expansion of intellect, could start to seem increasingly irrelevant, rather than what they actually are: the point of the whole exercise.
The threat to education here isn't posed by machine intelligence superseding that of teachers. It will come from teachers demoting themselves into becoming mere machines themselves. This will cheapen the ideal of learning and undervalue the meaning we assign to education itself.
Gareth Sturdy (@stickyphysics) is a former teacher now working in edtech.
---
Are robots coming for teachers' jobs?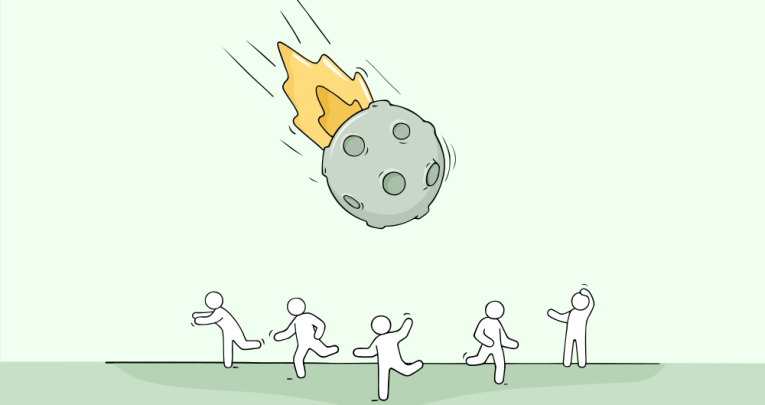 The potential for AI to transform education – for better or for worse – might seem exciting, says Harley Richardson – but let's not get carried away…
There has been a lot of excited talk recently about the threat to jobs posed by automation, robots, and now artificial intelligence: machines that can think like humans.
We're told that ever more complex tasks can now be automated and perhaps done better as a result. And tha we should all be preparing for a world in which we're competing for work with computers.
Is teaching one of the jobs put at risk by the emergence of AI? Or does AI in education have potential to enhance life in the classroom?
An event organised by BESA, the industry body for education suppliers, provided plenty of food for thought about these questions.
Open-ended system
Sir Anthony Seldon, former Vice-Chancellor of the University of Buckingham and author of The Fourth Education Revolution: Will Artificial Intelligence liberate or infantilise humanity? kicked things off with a bracing polemic about the opportunities and dangers of AI.
He argued that AI can help us move away from the "factory model of education" towards a more open-ended system focused on creativity and problem solving. And he said we're seeing early signs of what technology can bring us in innovations such as "no lecture hall" universities and courses offering "nanodegrees".
Apparently, "we need AI machines to teach our students to become more fully human – the education system currently deploys humans to teach our young to become more like machines."
But at the same time he worried that, if we're not careful, AI could represent a "massive existential threat", with the potential to strip vitality out of school and life in general. And it's coming fast.
Apparently the "singularity" – the point at which the human and the machine merge – may take place as soon as 2040.
Limited capability
For me this is straying into fantasy, and is not justified by the reality of AI technology today. Thankfully, Seldon's talk was balanced by a more down-to-earth panel discussion at the same event, organised by Claire Fox of Radio 4's Moral Maze.
Science communicator Dr Kat Arney explained that she is "infuriated by the hype about AI". She argued this often consists of stunts promoted uncritically by technology journalists with a poor understanding of how computers work.
Mohit Midha, CEO of the education website Manga High, pointed out that AI is very good at solving finite tasks and problems – such as winning a game of chess, driving a car or finding a brain tumour – but is quickly confounded when it encounters data outside its frame of reference.
Computers can only do what they've been programmed to do. While they may be excellent at identifying patterns at mind-boggling speed, they have no way of giving that data meaning.
Science fiction
As for the nightmare vision of machines that can replicate and improve themselves, eventually challenging us for domination of the world, that still lies firmly in the realm of science fiction.
But let's assume, for the sake of argument, that the claims made by Seldon and others about AI are realistic. Should AI then have a role in our classrooms? Perhaps even as teacher?
Claire Fox wondered if there's a danger that AI amounts to "copying humans without the humanity." This reminded me of the 1951 short story by Isaac Asimov, The Fun They Had, which cautions that replacing teachers with computers would be a loss for adult-child relationships.
We should keep in mind that there are two things machines can never have: morality and imagination.
And there is something implicitly moral about a teacher standing in front of a class of children, sharing their knowledge about the world with members of the next generation. It's about having the imagination to see a child's potential beyond what they can do now.
Knowledge and power
Thankfully no one at the event wanted to see teachers being replaced by AI. But perhaps, it was suggested, AI can replace the 'robotic' elements of education. This raises the question: what are the robotic parts of education?
Midha argued that AI in education can enable "mass personalisation". This frees up teachers' time and allows them to move away from a knowledge-based curriculum. That way they can concentrate on developing higher-order skills.
Along these lines, Priya Lakhani and her team at Century Tech have been conducting some very interesting real-life experiments in AI-based adaptive learning. They claim their software both engages children and saves teachers considerable time.
This is worth keeping an eye on. But the hope that this type of personalisation will reduce our dependence on knowledge is really a variation on the old 'Why learn any facts when you can just look them up on Google?'
Higher-order skills
The point of learning facts – and developing skills – is that once learned they become part of us. And the process of learning them is often a critical part of developing those higher-order skills.
In real life we are often ambivalent about the deskilling that can be associated with automation. Would we rather take an urgent taxi ride with a driver who has The Knowledge or with a driver who has sat-nav?
How do we feel about reports that surgeons are losing their dexterity because robots are performing operations?
Returning to education, then, what about handing over marking to machines? After all, "I've got too much marking to do" is one of teachers' most common complaints.
As a repetitive and routine task, marking sounds like a great candidate for an AI takeover. But could anything be lost in the process?
Tom Sherrington, author of The Learning Rainforest: Great Teaching in Real Classrooms, has argued that a teacher's own mark books can be a helpful reminder of how a child is actually doing – and that when those raw marks are divorced from the relationship between the teacher and the pupil and turned into spreadsheet fodder they can easily become misleading.
A little politics
These are just two examples, but I remain to be convinced that there are any straightforwardly robotic elements of teaching.
There's no doubt a huge amount of mind-numbing non-teaching bureaucracy in education contributing to teachers feeling like robots.
Yet it's worth noting that the amount of red tape has increased at the same time as computers have become prevalent in schools. If we want to do something about that, we may need to look beyond technology to the realm of politics.
I think the idea that schools are following a "factory model of education" is overly simplistic, and unhelpful at best when considering the potential – good and bad – of AI in education.
The chances are that the most useful applications of AI haven't occurred to anyone yet. And it's worth reflecting on the progress made by the non-AI technologies which are already in schools.
Interactive whiteboards may be ubiquitous. However, after decades of bold talk about the internet enabling personalised round-the-clock learning, with each child having control of their own education via mobile devices, the reality for most classrooms in the UK is still a teacher teaching and a room full of children learning.
And maybe that's absolutely fine. Are we trying to solve a problem that doesn't exist?
Harley Richardson is director of design & development at Discovery Education and a coordinator of the Academy of Ideas Education Forum, writing here in a personal capacity. The Academy of Ideas Forum gathers monthly to discuss trends in education policy, theory and practice.
---
The AI homework problem
Secondary teacher Ian Stacey reflects on the steps teachers can take to prevent students using chatbots to complete their class assignments for them…
In 2022, a technology quietly appeared with far-reaching implications – AI chatbots. For the uninitiated, these allow users to create pages of text from just a handful of prompt words.
As with previous innovations, teachers have been left to figure out what the impact of this technology is going to be for them and their students. I know that I've barely scratched the surface. However, here I share my initial thoughts so far and some possible solutions.
"Teachers have been left to figure out what the impact of this technology is going to be for them and their students"
Plagiarism
The most obvious issue is plagiarism. If little Johnny can now get ChatGPT to write his coursework for him, why would he want to write it himself? There's also the related question of whether this counts as theft.
For now, at least, AI-generated writing is largely considered the creation of whoever enters the prompt words. This is regardless of whether they've written, edited or even read any of the generated text.
Needless to say, however, since the whole purpose of coursework is to prove understanding, I don't want anyone, or indeed anything, writing it besides the students themselves.
The second issue is accuracy. AI chatbots aren't above citing facts or statistics that are either provably false, or ones it's spontaneously generated – i.e. made up.
Related to this is the issue of inappropriate content. You are what you eat. Since AI chatbots are fed by data and content harvested from the internet, this can easily lead to potential complications.
Take the case of 'Nothing, Forever', for example. This was a project that was set up with the fun aim of creating an AI-scripted sitcom. However, it had to be temporarily shut down after creating material deemed to be transphobic.
Humans versus machines
An initial solution proposed within our school was to try to block ChatGPT and similar sites using network-level security. But this isn't a long-term answer.
Pupils can simply access to the same sites, services and software at home. Plus, a growing number of AI chatbots are joining ChatGPT. How could any school ever hope to track them all?
Another solution then presented itself in the form of 'classifiers'. This is a new class of software which promises to help teachers, publishers, employers and other interested parties to distinguish between text produced by software and original material written by a human being.
They still have some way to go though. The current generation of classifier software only produces an accuracy score of around 26%.
Perhaps the real answer lies in steps that we can take during the drafting process. I've started asking my pupils to complete a first draft of their assignments composed purely in bullet points.
The advantage of this is that children are less likely to copy and paste text they don't understand into this kind of format, where the substance of what their essay is actually saying is much more clear.
At a later date, some time after the point where what they've written is no longer so fresh in their minds, you can then task pupils with revising their initial drafts by turning them into properly structured essays with standard paragraphs.
Learning exercises
Whatever we might think of AI as a tool in its current form, the technology is here to stay. It will be playing an ever larger role in our schools, whether we like it or not. We can almost certainly expect the pupils of today to be routinely using it once they've entered the workplace.
Given that a significant part of a school's role is to prepare pupils for the next stage of their life, we must teach them how to use it effectively.
I know enough to say that I'm not ready to do that yet myself. I would, however, maintain that introducing a process of 'redrafting' – where AI suggests changes and alterations students can make to their early drafts, so that they're written more cohesively – could be one example where pupils can use AI to help them with a useful learning exercise.
Disadvantage gap
And yet, there's one final problem I can foresee which neither I nor my colleagues have any kind of answer for yet. This is the creation of a huge gap between advantaged and disadvantaged pupils.
ChatGPT and its more well-known rival chatbots are, for the most part, free for anyone to access. As such, while they can certainly generate 'unique' text at impressive speed, the end result will often appear somewhat clunky in terms of sentence construction.
However, it's now possible to access a number of subscription-based chatbots. These are apparently capable of generating text to a much higher standard. Could we be witnessing the birth of a new phenomenon, whereby more affluent pupils are able to 'cheat' more convincingly, and obtain improvements to grades that were already better than those of their peers to start with?
Ultimately, there are many possible directions in which AI chatbots and related technologies could take us, both good and bad. Those are some of my thoughts – I'm eager to hear what everybody else has to say…
---
Ideas for avoiding AI homework
Drafting
At the start of the writing process, give pupils a series of short prompts to research. Crucially, explain that students need to record the details they uncover in the form of bullet points, while keeping the sentences as simple as possible.
Moving on
At this stage, pupils must put aside the bullet points they've researched until they're no longer easy to recall from memory.
Cohesive devices
Give pupils a refresher on how to use cohesive devices (which they should previously have covered in Y6). This includes sentence openers, conjunctions, prepositions and so forth.
Writing
The pupils then revisit their notes and employ cohesive devices to turn them into full length pieces of writing.
---
Ian Stacey is a product design and food teacher based at a comprehensive school in Essex.
---
How AI can save teachers time
Yvonne Buluma Samba takes a look at how AI could potentially be saviour of admin-burdened educators everywhere…
Teachers often spend up to 25 extra hours a week on marking and administration. For NQTs, that number may be as high as 40 – on top of their standard 40-hour teaching week. 
Consequently, teachers are overworked, fed up with time-consuming admin and quitting in droves. This is where AI may have a key role to play.
From helping teaching staff reduce their planning and administration to automating question sets, marking and predictive grades, AI has the power to dramatically reduce the marking and admin burden for teachers.
What's the issue?
With most secondary school teachers teaching upwards of 21 hours per week across multiple classes and year groups, and sometimes two or even three different subjects, admin can build up quickly.
From lesson planning to ongoing assessment, marking and feedback, there are typically numerous tasks to fulfil before teachers can actually get on with teaching.
The outdated, manual nature of these tasks only adds to the problem. As Anthony Seldon, deputy chairman of the recent Times Education Commission, remarked in May 2022, "Britain still has a recognisably 19th century school system, facilitated by 20th century technology, which is now unfit for purpose in the 21st century."
Much of the technology already present in schools will often have been rolled out in a fragmented way, with not enough thought given as to how teachers and students will use it.
At a typical school, you can expect to see PowerPoint being used for presentations, Teams employed for staff scheduling, the deployment of subject-specific interactive learning applications such as Cahoot and entirely separate platforms used to co-ordinate classroom learning – which, if anything, merely adds yet more volume to teachers' workload.
The solution
The alternative to this is using AI-powered platforms to log and process learning data. This enables teachers to automatically assesses, personalise and adapt the learning in lessons while benefitting from immediate intervention and real-time evaluation. 
Pre-planned lessons can be tailored to specific classes and even individual students. In-lesson questioning run through an app or platform lets teachers automatically check for understanding and adapt lessons accordingly.

"Pre-planned lessons can be tailored to specific classes and even individual students"
This type of real-time evaluation does away with the need for frequent manual marking. It captures data about where students may need more support or have gaps in their knowledge.
The same data can then be used to effectively automate and personalise homework assignments and future lesson planning. As well as reducing teacher admin, the technology can give teachers the tools, data and time to focus on what they do best. This is supporting student learning and coaching students, rather than simply examining them.
Alternative means of communication
The benefits of AI in education extend even further beyond that. Many teachers will have experienced students being reluctant to speak up and ask for help. As a result, teachers can sometimes miss that some students haven't yet grasped a particular topic, storing up problems for later.
Having conducted pilots with a hundred teachers and a thousand students, we've found that AI-enabled technology can provide teachers with precisely the information they need to see which pupils have understood lesson content.
Providing an alternative means of communication makes it more likely that less confident students will ask questions and flag moments of misunderstanding. This improves engagement.
AI in education is developing fast. We need to arm our schools with tools fit for the 21st century that can help tackle the administrative burden and finally reduce teacher attrition.
Yvonne Buluma Samba is a former teacher and the CEO of e-spaces – an AI-enabled real time teaching and marking platform. E-spaces is currently running pilot programmes with several schools. It welcomes approaches from any schools or teachers interested in participating. To find out more visit e-spaces.org or follow @e__spaces.
---
Could AI lead to exam-free education?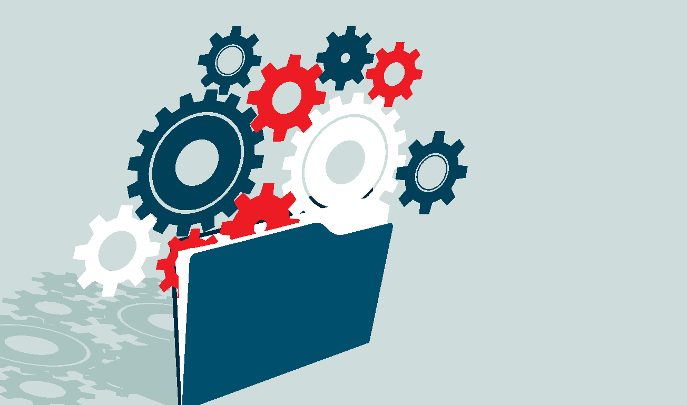 With driverless cars on the road and robots assisting doctors in surgery, exam-free education needn't be science fiction, explains Rose Luckin, chair of learning with Digital Technologies, UCL Institute of Education
Every year when SATs come around, we all have to read about the stress and anguish they are causing. And each year I sigh and ponder why we're persevering with such a blunt tool to undertake the important task of assessing our children's progress.
Until recently, you might reason that we haven't had a credible alternative that can paint a reliable picture of the progress of every schoolchild in the country.
"Exam- and test-free education could be a reality, if we want it to be"
But as of now, the continuing development of reliable artificial intelligence technologies is providing an alternative that can enable us to move beyond these outdated testing systems.
Impact on assessment
But how exactly, you might ask, could this have an impact on assessment? Artificial intelligence can be defined as the ability of computers to behave in ways we think of as essentially human. This includes using speech recognition and decision-making to interact with the world.
The power of this technology is that it's capable of processing huge amounts of data in order to carry out a function. This might be recognising a face or deciding on a chess move.
The use of artificial intelligence in our daily lives has increased exponentially, to the point where it has become almost ordinary.
We often use Google's intelligent search, or have our faces recognised in the ePassport gates at airports. We've reached the stage where AI in education is more than capable of assessing our children's learning. We're also more than capable of designing and building the systems to do it.
Exam- and test-free education could be a reality, if we want it to be.
How would it work?
AI is a powerful tool that can open up the 'black box' of learning. It can provide a deep, fine-grained analysis of what pupils are doing as they learn. This means their learning can be 'unpacked' as it happens.
It can do all this discreetly in the background, processing information about learners' activities rather than being an obvious and stressful presence for students and teachers who feel constantly under observation.
But utilising this technology for assessment depends upon various factors, in particular the subject in which it's being used. For example, AI techniques such as natural language processing, speech recognition and semantic analysis would be required to measure speaking and listening skills or language learning. On the other hand, you might use a simulation game to appraise scientific understanding.
Common features
There are many possibilities, but there are also some common features that all AI assessment tools possess knowledge of:
The subject or skill being learnt
The details of the steps each child takes as they complete their learning activities
What counts as success within each learning activity, and within each of the steps towards the completion of those activities
Some of this technology also builds up knowledge about children's motivation, confidence and self-awareness.
AI techniques, such as computer modelling and machine learning, are applied to these three common knowledge areas. This enables the technology to make a judgement about every child's progress.
This might assess the development of a child's subject knowledge. However, it can also look at skills, such as collaboration or persistence, and characteristics such as confidence and motivation.
Open Learner Models
Once all of this processing and analysis has taken place, the results can be presented to teachers, parents and learners as visualisations that represent a child's knowledge, skills and progress. This helps everyone understand each student's performance and needs.
These visualisations are called Open Learner Models (OLMs), because they open up the processes that underpin a learner's performance.
On top of this, the information collection and processing carried out by the assessment technology can take place over a specific period of time – certainly much longer than an SAT takes to complete. This gives a far-more rounded evaluation.
It could be conducted over a few weeks, a term, a year or longer. And as the process is carried out as lessons are happening, it doesn't, therefore, require teaching and learning to stop in order for it to take place.
This is very much in sync with how day-to-day education is carried out. Teachers are continually involved in formative assessment as part of the teaching-and-learning process. Artificial intelligence can offer great assistance in making this process more efficient and traceable.
Long-term benefits?
AI technologies are bringing significant changes that will affect the future of the UK workforce and job market. This, in turn, necessitates changes in education, skills and training at all levels, including primary schools. So there are two big reasons why these digital assessment tools have a key role to play.
Firstly, subject-specific knowledge and routine cognitive skills are the easiest things to automate in the workplace through Artificial Intelligence technology. So these alone will be of little benefit to learners when they get to the modern workplace.
We must, therefore, move towards an assessment system that tells us about our children's progress in mastery of skills such as critical thinking, collaborative problem-solving and creativity, as well as their mastery of subject knowledge.
Using AI in education enables us to broaden the range of abilities we measure. This means we can ensure children are developing the knowledge and skills that will help them prosper.
Symbiotic relationship
Secondly, in order to benefit from the potential future AI-enhanced workplace, we need to educate people to work effectively with these systems.
Everyone will have to understand enough about them to be able to work effectively, and so AI and HI (Human Intelligence) augment each other, and we benefit from a symbiotic relationship between the two.
For example, people need to know what they can expect from an AI system, and what information they need to provide to it so that it will produce the desired outputs.
Children who use these assessment systems from an early stage in their education will develop invaluable skills that will give them a better chance to prosper professionally later in life.
In many ways, assessment is the holy grail of education. The system currently in operation is the lynchpin for much school planning. It's also the cause of angst for many educators and policy makers.
Students, schools and whole countries are judged on their success according to whatever assessment system is in place at the time of judgement.
The use of AI for this process opens up the possibility to transform education by enabling the progress of a single child, a whole school and or the entire country to be evaluated continuously, with much greater accuracy and far less anxiety.
Does digital assessment raise any moral quandaries?
There is a significant ethical question that results as a consequence of AI assessment. For example, we know that the sharing of data is essential to the adoption of such systems. The sharing of this anonymous information has the potential to move the field forward.
However, this type of sharing introduces a host of problems and questions. This is from individual privacy to a general lack of AI literacy. Initially it may also bring significant training issues for staff.
But once addressed, this could provide teachers with the ability to adopt AI technologies across the curriculum.
---
Case study: Using AI tech to teach DT at Seven Kings School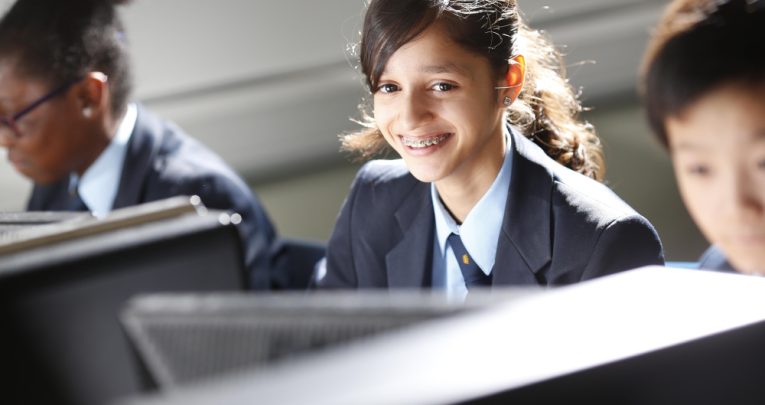 Gurpal Thiara, learning leader of design technology at Seven Kings School, explains how a virtual duck has improved the teaching in his department…
Design and Technology by nature is a subject that needs a reflective approach. It requires opportunities to broaden thinking by analysing what you have done well and how to improve. It consistently evolves.
We have always been interested in cutting-edge technology and new strategies that will enhance and improve the learning experience for our D&T students.
So, when we were approached about a government-backed trial to realise the benefits of artificial intelligence in the classroom, we were keen to take part.
The technology, FormativeAssess, is a web application that uses machine learning to provide live feedback to students, in the form of an avatar. In our case, it was a duck.
It began with a meeting with tech company Digital Assess, Goldsmiths, University of London, and the academics behind the technology.
We discussed the questions that the technology would ask the pupils, and how we would implement it. FormativeAssess was then set up on our existing computer hardware. From there it was straightforward to access over the internet.
Immediate positive response
It had an immediate positive response from the students across different year groups. They are so tech-savvy that it was instinctive for them to understand and take to it immediately.
The open questions it asked them as they engaged with it made them think of the brief in a broader context. By challenging their perception of what the problem was, they thought harder about the solutions.
"We hear a lot of talk about robots replacing jobs, but this example of AI in the classroom achieves the opposite"
Another observation was that it helped the students become more independent, as they realised that they held the answers themselves.
The technology helped to shake up their thought processes, but the ideas actually came from them. The psychology behind the questions meant that students were focused, rather than just opting to stay in their comfort zone. They were more adventurous and trusted themselves to come up with the right answer.
This type of independence is so important because of the way that the current education system focuses on academia – only caring about the outcome, not the journey.
It stifles creativity rather than empowering it. Most "education technology" that we've seen over the years only enables to regurgitate knowledge.
Teachers need to become a beacon for the empowerment of students by taking up these tools and pushing for change.
More time to teach
Time is so precious in the classroom, but teachers need to have discussions to inspire and challenge. This is especially true at the start of an open-briefed project. Here, the kind of questions asked are designed to give a much broader perspective.
However, it can also be just as important in the middle or end. One of the things the avatar asked was "Where are you in the project?"
It then differentiated the follow-up questions based on the answers it received. From a teacher's perspective, the technology gave me more time to spend with pupils that really needed it.
Scaling good practice
We hear a lot of talk about robots replacing jobs, but this example of AI in education achieves the opposite. It's a tool to help teachers scale good practice, and if used correctly will make the teacher a better practitioner.
We should be embracing technology that aids us to enhance the learning process, rather than fearing it.
The overall outcome was that the AI changed the thinking of the students. Most of those taking part produced work that was more creative, explorative and experimental.
The students were empowered through FormativeAssess and the focus on the process, rather than a grade at the end. Attitudes changed, and they believed that they could succeed. Breaking through that psychological barrier really opened up the learning.
If this type of AI technology could be integrated into classrooms on a wider scale, I believe it would have a massive impact. Students and schools would really benefit, especially for project-based tasks.
Ultimately, if it adds to the whole student learning experience, then why not?
---
In summary: 5 things the trial taught us about AI in education
It encourages independence
In a subject like DT, which places huge importance on continuous improvement, it's key that students are encouraged to think imaginatively and autonomously. The technology doesn't give them the answers, but helps them develop a solution themselves.
Creative questioning is key
The key to success lies in the open questioning the machine learning uses. My suggestion would be to make the "what stage are you at in your project?" question more focused, to challenge pupils right at the start so they can begin to think more creatively. For example, the question that asks pupils to "imagine your product was made out of custard", empowers them to think completely differently – more laterally – throughout the task.
There's nothing to fear
Teachers don't need to be afraid of the onset of this new technology. It cannot replace teaching, but if used properly it can be a useful resource. The students are already so technologically savvy that they can pick it up and run with it. We should be embracing the benefits rather than avoiding it.
It's not complicated
This technology is easy to implement provided the school already has the IT infrastructure. At Seven Kings School, we have laptop trolleys and internet access. This meant it was very straightforward for the pupils to log on and access the programme online. Apart from a few minor issues at the start of turning on the machine learning, which were quickly resolved by the company, the trial ran smoothly.
It frees teachers to teach
Artificial intelligence can lead to a valuable increase in differentiation time for teachers. Whilst the technology gives each student a form of tutoring, helping them to generate solutions to the tasks given them, teachers can focus on the pupils who are struggling or need extra assistance face-to-face.
---
AI at Bett 2024
Visit the Bett Show 2024 to see real-life examples of educators using AI in the classroom, and hear how it can support teaching, learning engagement and assessment.
Take a look at our other edtech posts on smart boards and management information systems.