Management information systems – Essential info for schools
What are management information systems and which is the perfect one for your school? We explore how you can use a MIS to bring order to the chaos of running a school or MAT…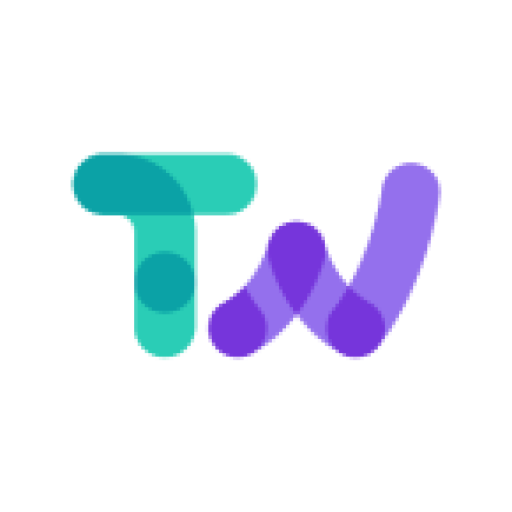 by Teachwire
Ready to boost your school's efficiency and make administrative tasks a breeze? Enter the world of management information systems (MIS)!
In this blog post, we'll break down what management information systems are all about, share tips on choosing the perfect one for your school, and dish out some inspiring stories of how other schools are rocking their MIS game…
What are management information systems?
Management information systems (MIS) are like super-smart helpers that keep track of students (who's here and how they're doing), help you plan classes, take care of money matters and make communication between parents and teachers a breeze. Well, that's the theory anyway.
Good management information systems are like a magic wand for school admins, making everything run smoother and smarter.
How to choose an MIS for your school
Over the last few years, there has been a steadily growing transformation in how schools approach their management information systems. SIMS has dominated this space for decades, with over 90% of schools using the company's offerings at one point.
More recently, however, some nimble, cloud-based competitors such as BromCom, ScholarPack and Arbor have come to the fore – the latter of which is now the MIS of choice for a third of schools across the country.
Choosing the right MIS for your school has the potential to make a huge difference to how effectively it runs, and to the workload of your staff. The government has produced a MIS comparison table which lays out the costs and features of a range of management information systems.
Below we've laid out some of the most popular management information systems and their benefits…
---
Browse MIS providers
Arbor
Pros at a glance
The UK's most popular cloud MIS
Used by 5,500 schools
School MIS and MAT MIS work together
Integrates with popular apps like CPOMS, Hodder, Inventry, 4Matrix, Edval, Timetabler, BehaviourWatch, Provision Tracker and Civica
More accredited support partners than other cloud MIS
Updated fortnightly
Largest team of researchers and developers in MIS market
Arbor is a UK-based, cloud-hosted MIS that is suitable for use in primary, secondary and special schools. It has attendance reporting and analytics and you can access digital registers on any device, including mobiles and tablets. You also have the ability to link with sign-in apps such as InVentry and Entry Sign.
It has a pupil report writer that can pull through information on attendance, attainment and behaviour. Summative assessment is included within the Core package and formative assessment is included within the Perform package or as an additional module.
You get intervention tracking with Arbor if you choose the Perform package, or get it as an additional module. This MIS allows you to record teacher judgements and standardised test scores. You can also use Arbor to record behaviour and manage interventions and detentions.
Messaging
The core package allows you to message via SMS and email (SMS credits additional), while the Comms package includes parent and student portals.
In terms of data reporting, Arbor allows you to build custom reports and schedule automated reporting.
Schools on Arbor MIS can use any finance system or budgeting system. If you choose the Perform package you can collect payments for meals, clubs, trips, uniforms and donations.
The Core offer allows you to manage timetables. You can also integrate a number of partner timetabling products.
If you need support, the team is available via phone, webchat and email. There's also an online help centre with advice, documentation, guidance and videos. Advanced support is also available. The migration team can help you to transfer data from your existing MIS on an agreed date.
---
Bromcom
Pros at a glance
UK's first AI-powered MIS
TCO Calculator shows MATs and LAs where they can make cost savings
100% cloud-based
Used by over 70% of secondaries
Used by 2,100 schools
Bromcom is a UK-hosted cloud MIS, suitable for primaries, secondaries, MATS and trusts. It features an analytics dashboard which includes attendance and behaviour. Teachers can access digital registers on any device, including mobiles and tablets.
You can use this MIS to record both summative and formative assessments, helping you to analyse performance. When it comes to safeguarding, Bromcom has insight reporting to help you spot patterns.
If you opt for the PLUS package or above, you'll get access to messaging, with a student and parent portal, SMS and email. The parent portal provides families with a wide range of real-time information.
Bromcom comes with extensive built-in data reporting and a report builder. There's also a built-in payments administration for dinner money, with additional finance modules available. You can also purchase an addition e-timetable module. If you get stuck, there's phone, email and web chat support.
---
Compass
Pros at a glance
40+ modules available
Multi-language support via in-built Google Translate
Free until your current MIS contract ends
Used by over 2,000 schools
Compass is suitable for primaries, secondaries, special schools, MATs and trusts. It features attendance recording and a reporting and analytics dashboard. You can also export attendance data for analysis in other platforms, such as Tableau or Power BI.
Teachers can take digital registers on any device, including mobiles and tablets. Compass Kiosk allows you to link visitor sign-in information with the Compass MIS.
You can use Compass to create bespoke reports, pulling information from various areas with the MIS. You can also create branded reports to your own design.
Compass integrates with leading safeguarding systems and lets you record and report on staff checks. You can converse with parents via SMS, email and chat, and there are both parent and student portals/apps.
It's simple to export data from Compass into CSV and PDF formats, and you can customise your data reporting at a student, class, school and MAT level.
A built-in solution allows parents to pay for trips, events and clubs. You can also integrate with third-party finance systems. You can also use Compass's flexible timetabling module if you choose the Complete package.
UK support is available during office hours via phone, email or live chat. You'll also get training and support from a dedicated onboarding team.
---
Ed:gen
Pros at a glance
Used by over 12,000 schools and academies
Supports over 70% of UK MATs
40 modules included as standard
Complete many everyday tasks in a single click
Proven to streamline trust operations
Dedicated project manager
Ed:gen from IRIS provides you with a single view of all data, in real-time and in one place. It's suitable for primaries, secondaries, special schools, MATs and trusts.
It has attendance reporting features and teachers can take the digital register on any device, including mobiles and tablets.
In terms of safeguarding, there are built-in safeguarding and wellbeing management tools with automatic workflows.
Stay in touch with parents and students via the dedicated portals and apps. Import from any timetable software into the MIS.
Use the report builder to create custom reports or use the out-of-the-box ones that are included. Ed:gen also includes SSRS reporting and configurable Power BI dashboards.
There is a standalone IRIS Financials account solution which is designed for academies and MATs. You can use the DPO module to manage, bundle and track any subject access requests.
When you sign up to Ed:gen you get UK telephone support and access to a dedicated customer success manager.
---
iSAMS
Pros at a glance
Used by 1,5000+ schools and groups
Suitable for independent, international and virtual schools
Multiple third-party API integrations
Integrated full accounting solution
Self-service HR tools
Create a paperless admissions process
iSAMS can be used by primaries, secondaries, special schools and independent groups. You can use it to report on attendance, with teachers able to take the register on any device.
There are built-in safeguarding and wellbeing management tools with automatic workflows, and you can also record behaviour and track progress.
Stay in touch with parents and students via the dedicated portals and apps. Use the report builder to create custom reports or use the ready-made version. Use iSAMs for SSRS reporting too.
There's the option with iSAMS to use an integrated finance and fees billing module. You can also import from any timetable software.
You'll get UK telephone support and a dedicated customer success manager to help you if you get stuck. Safety features allow you to restrict data exports outside of your school network.
---
ScholarPack
Pros at a glance
Streamlined essentials for primary schools
Easy to use, with two simple add-ons
Quick and easy two-day onboarding process
ScholarPack is specifically aimed at primary schools. It features an analytics dashboard, including attendance, and digital registers. You can sign in with apps such as InVentry and Entry Sign.
An assessment module with set-up templates is included, and you can record both summative and formative assessments. You can also record teacher judgements and standardised test scores.
ScholarPack integrates with leading safeguarding systems. You can use it to record behaviour and track progress. You can also link this MIS to third-party messaging systems.
An additional module gives you a parents app, with the ability to view and request and update core information.
Pick from over 100 'out of the box' reports or build your own. Schools on ScholarPack can use any finance or budgeting system. ScholarPack has 20 accredited support partners.
Get help via phone, webchat and email during office hours. There are also free webinars on topics such as census, year end, etc.
---
How real schools utilise their MIS
Managing workload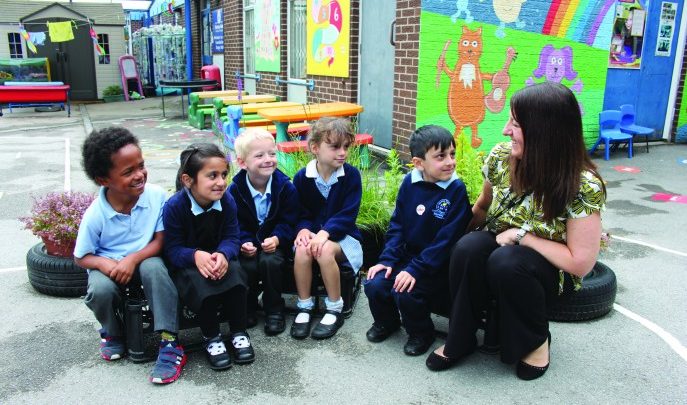 Jayne Mullane, headteacher at Mersey Vale Primary, explains how SIMS management information system supports her teachers in managing workload…
Managing workload effectively is about working smarter. All our staff have direct access to our management information system (MIS) and this saves a huge amount of time as all the information they need is in one place.
It means that if you're concerned about the progress being made by a particular child or group, you can take a closer look at the assessment data on the system and spot any gaps in learning in just a few taps.
What's more, we strip back our data needs to the absolute essentials and only ask staff to input information that will help them improve teaching and learning – anything else is just wasted effort.
Then, we reuse the exact same data for the reports we need for governors, the senior leadership team and also for our annual reports to parents.
---
Monitoring the impact of interventions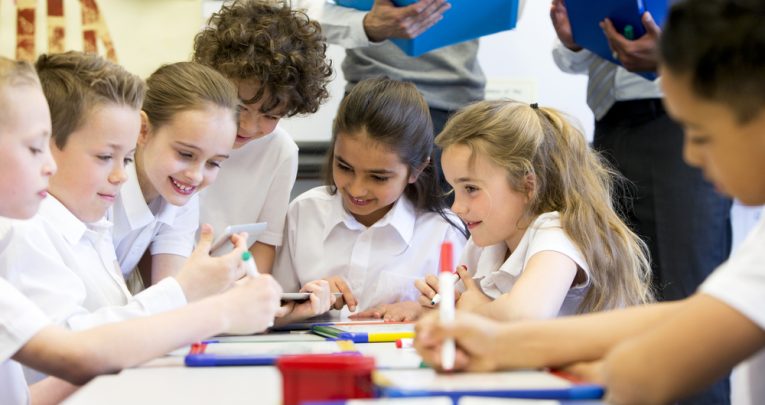 Andy Runacres, headteacher of Stanville Primary, explains how his school uses SIMS Interventions to monitor the impact of learning interventions…
Historically, gathering information on children's learning progress has not been that easy. We were often reliant on using anecdotal evidence to make judgements on the success of interventions and programmes. We decided we wanted to make things a little more concrete.
The first step was to create one place where we could hold key information, such as details of which children had SEND or were receiving Pupil Premium, alongside historical and current achievement data.
A management information system was the most logical place for this. This made it easier for us to scrutinise the academic interventions and pastoral support programmes we ran. With data held centrally, we had a clearer view of the impact interventions were having.
Now teachers can see if a lunchtime reading club or an extra maths session is helping to raise the achievement of all pupils, for example. Or they can identify whether certain groups are benefiting most, such as those with English as their first language.
Knowing this means we can decide whether to roll out a scheme more widely or tweak sessions to target individual pupils or groups.
Staff can record details of a pupil's progress against specific learning goals as part of interventions too, or see if extra support is having a knock-on effect on overall assessment results.
Seeing the bigger picture benefits everyone
It's now much easier for staff to identify underperformance. The backbone is the data we hold in SIMS Interventions, to which staff across the school have access.
They use it to identify when pupils might need a little extra support. These children might have fallen just under the radar before, but holding information in one place has also enabled us to identify some children on intervention programmes who no longer need to be, saving time and money that can be invested elsewhere.
The changes are already making a difference. We discovered, for example, that one child, despite attending 18 phonics sessions, had made little progress in their reading. In fact, their reading ability had increased by only a single word.
Being able to track the effectiveness of these sessions allowed us to tweak the intervention by making it shorter, and the child responded very well. Their reading ability increased by ten words in just five sessions as a result.
A targeted investment
Staff can now also be more proactive in their approach to boosting progress as they can monitor pupils' achievement over time and plan or adapt interventions, as necessary. If a scheme isn't working, we can quickly assess the situation and make any changes needed to ensure the children achieve all they are capable of.
We're seeing the impact of a more-defined and accountable programme of interventions across the school. At the start of the year, 50% of children attending phonics intervention programmes were under their target reading age.
However, in our spring review, 33% of pupils were reading at the expected level, 67% had exceeded their reading age and not a single child missed their target.
---
Software that talks to your MIS
---
The benefits of integrating an LMS into your MIS
This approach is still largely the preserve of 'superuser' schools, but it's bound to become more widespread over the coming years, explains executive headteacher Anthony David…
An MIS focuses on the administrative relationship between a school and its students. An LMS (learning management system) focuses on the educational relationship between a teacher and their students.
Currently, Microsoft Teams for Schools effectively dominates the secondary LMS space, while Google Workspace for Education does the same for primaries.
One key advantage of the LMS model is that students can submit their work digitally, eliminating the need for physical documents entirely and thus reducing the risk of anything untoward (loss, damage) happening to students' completed work.
The more far-reaching benefits of online assessments include the ability to monitor progress, track student performance and identify trends across classes and cohorts much more easily. Digital submissions additionally allow you to deploy electronic plagiarism detection tools to maintain academic integrity.
When working at optimal capacity, a modern LMS can perform tasks older trackers never could. It can simultaneously provide school-wide information for leaders and granular support for students.
The key word there, however, is 'optimal'. Attaining that requires a certain degree of training and IT literacy. It also entails a deep review of your school's curriculum.
Integrating an LMS into a MIS
There can be little doubt that a well-configured LMS is the future where schools' assessment duties are concerned. But it's arguably not here quite yet.
We'll see all higher education centres completing the transition soon enough. But if my 16-year-old son's books are anything to go by, the handwritten word is still reigning supreme.
Formative assessments play a crucial role in gauging students' understanding of concepts and identifying those areas requiring further attention.
To that end, most LMS solutions will provide a suite of formative assessment tools catering to different learning styles and preferences. Interactive quizzes, polls, and games can keep students engaged. At the same time they provide teachers with genuine real-time insights into student comprehension.
Formative assessment tools further allow for ongoing evaluation, reducing the pressures involved with traditional end-of-term examinations. More importantly, this evaluation can be dynamic and produced in real time.
What I find interesting is how integrating an LMS into a MIS such as Arbor enables individual assessments to form part of a wider pastoral picture. Such is the power of digital systems. They can gather and process information from a wide set of data points in ways that would otherwise be impossible.
For now, this approach is still largely the preserve of 'superuser' schools. But it will inevitably become more widespread over the coming years as good practice is shared more widely.
21st century collaboration
By smartly utilising tech-driven assessment methods, we can create more efficient, engaging, and interactive educational environments. These will be capable of fostering holistic growth and preparing students for success in the ever-evolving wider digital landscape.
Some parts of this picture still have some way to go; others are firmly here, but perhaps need more intentional planning to get the best out of them. What's certain, however, is that how we assess can save time.
With the developers of modern MIS solutions doubtless keen to use teacher-inputted data for the purposes of training AI, we may well find ourselves moving from a position of interrogating our data to questioning it. And increasingly, it's those questions we ask that are key to improving outcomes, not necessarily the data itself.
---
Browse more edtech solutions at this year's Bett Show.