Safer Internet Day – 6 of the best teaching resources for KS1 and KS2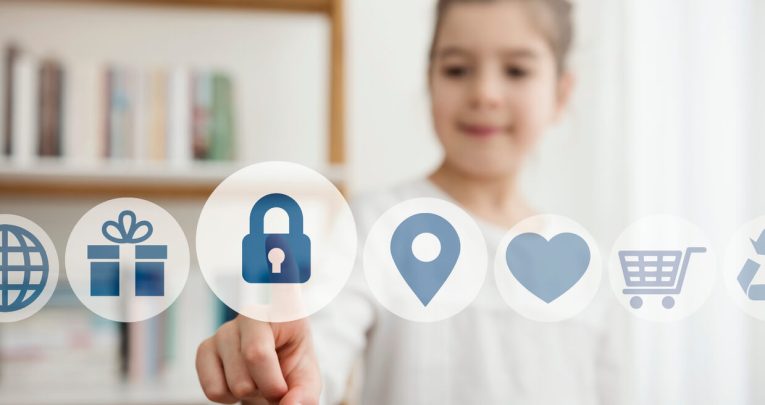 This Tuesday 9 Feb use Safer Internet Day to educate children about being responsible online, with these fun, free, informative resources…

by Teachwire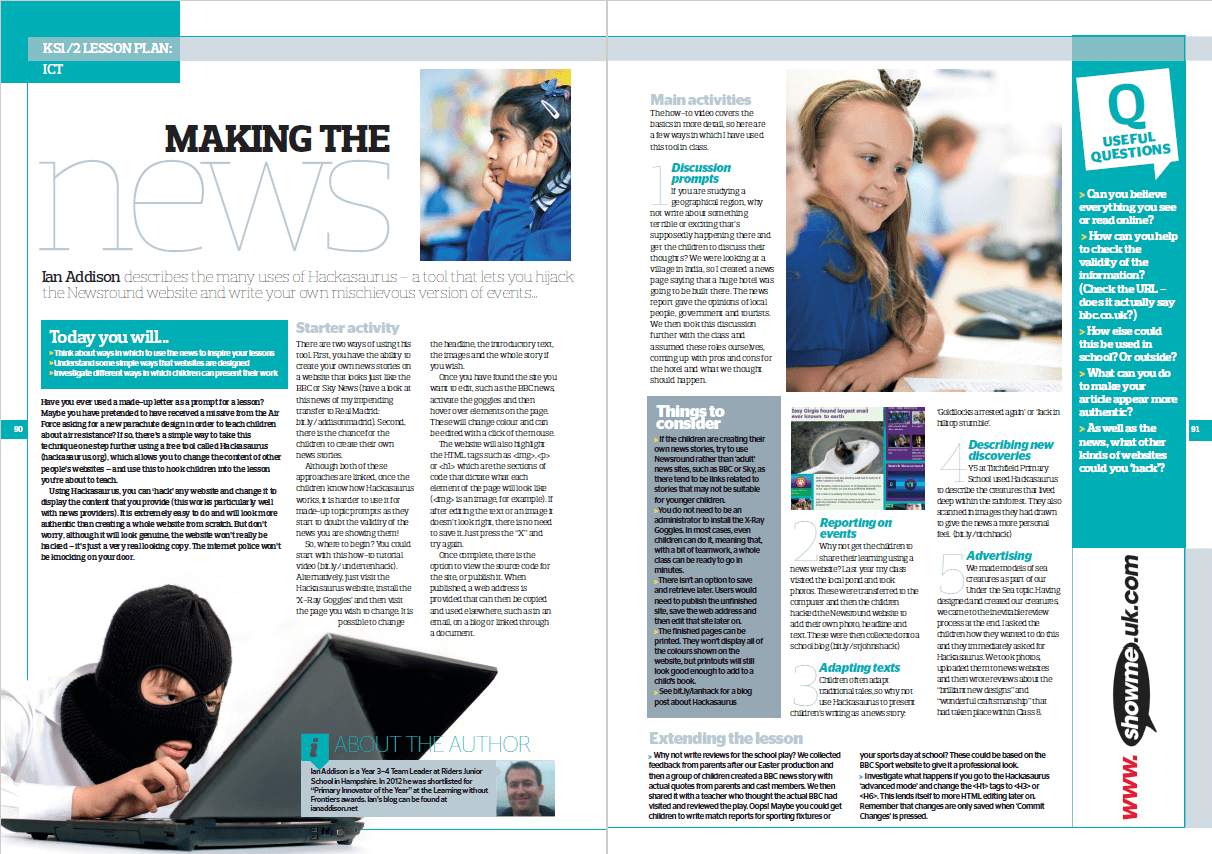 What is Safer Internet Day?
Safer Internet Day celebrates the amazing range of information and opportunities online, and its potential to inform, connect and inspire us, whilst also looking at how young people can separate fact from fiction.
The theme for Safer Internet Day 2021 is 'An internet we trust: exploring reliability in the online world'.
When is Safer Internet Day?
In 2021, Safer Internet Day takes place on Tuesday 9 February
---
Today's kids are growing up surrounded by technology, with phones, tablets and pretty much everything connected to the internet almost anywhere. We're all well aware of some of the amazing advances this brings, just as we know the pitfalls.
There's been plenty of talk on things like social media and mental health and how internet use might affect your students.
There's been helpful discussions answering questions like 'how much screen time is too much?' and 'how you can ensure children's digital usage is healthy?'
And we've also had handy advice on things like teaching online safety with children and phones and how resilience, rather than resistance, to social media use could be key.
But technology and the online world is forever growing and changing, which is why Safer Internet Day is still such an important thing. So here are some of the best and most helpful resources available on line for you to use
1 | Safer Internet Day 2021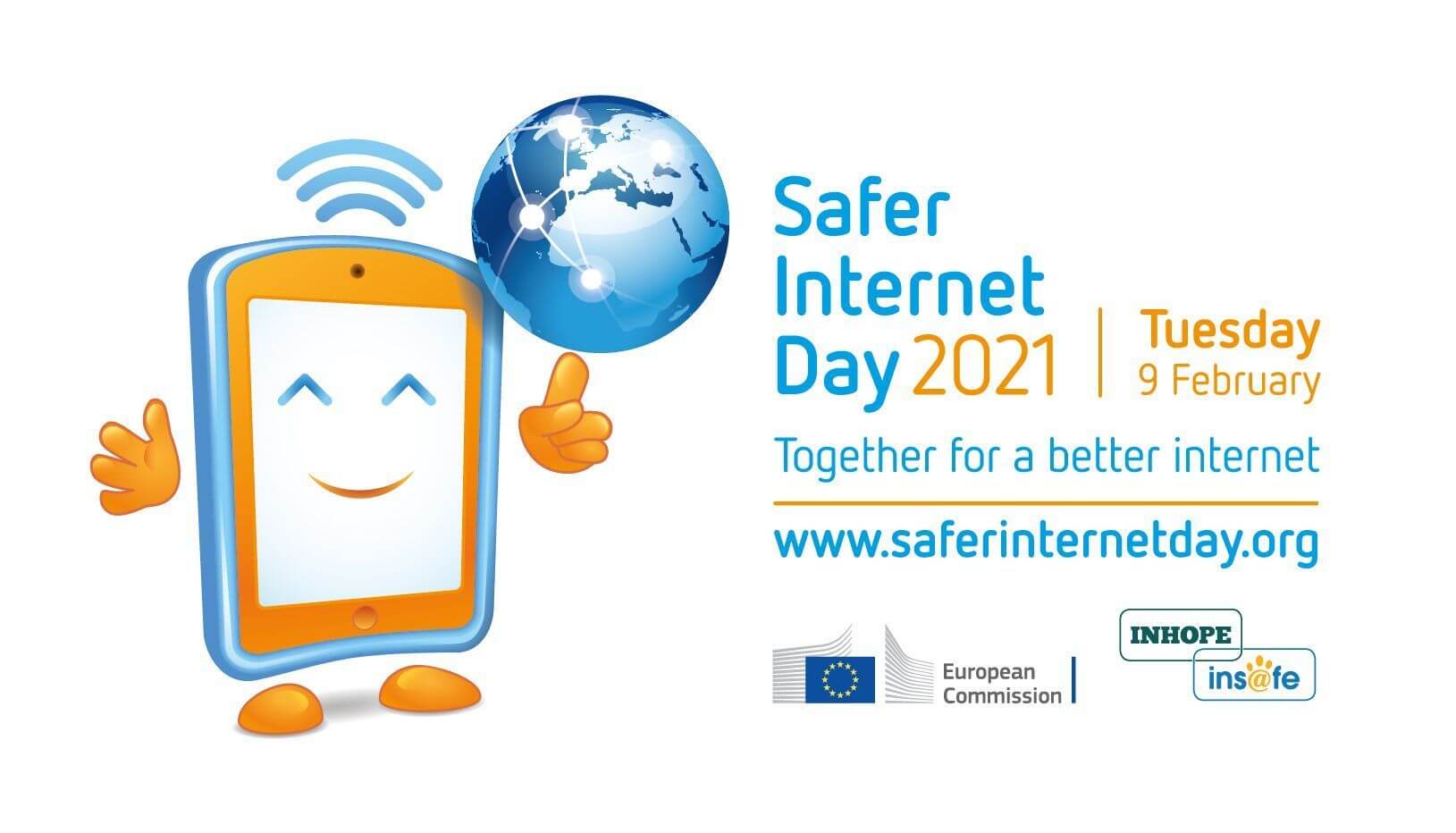 The aim of Safer Internet Day is to inspire a national conversation about using technology responsibly, respectfully, critically and creatively.
This year in the UK, Safer Internet Day will focus on how we can decide what to trust online, supporting young people to question, challenge and change the online world for the better.
It will also explore how influence, persuasion and manipulation can impact young people's decisions, opinions and what they share online.
How you can support the day:
Register as a supporter
Join the 1,000+ organisations across the UK who deliver activities for Safer Internet Day each year, from tech companies, banks and football clubs, to schools, police services and charities across the UK!
Use the Social media toolkit
Help spread the word about Safer Internet Day 2021 by using the campaign toolkit
Use the Education packs
These packs look at consent online and are designed to be used in education settings with a range of ages
---
2 | Internet Safety Day activities for Years 5 and 6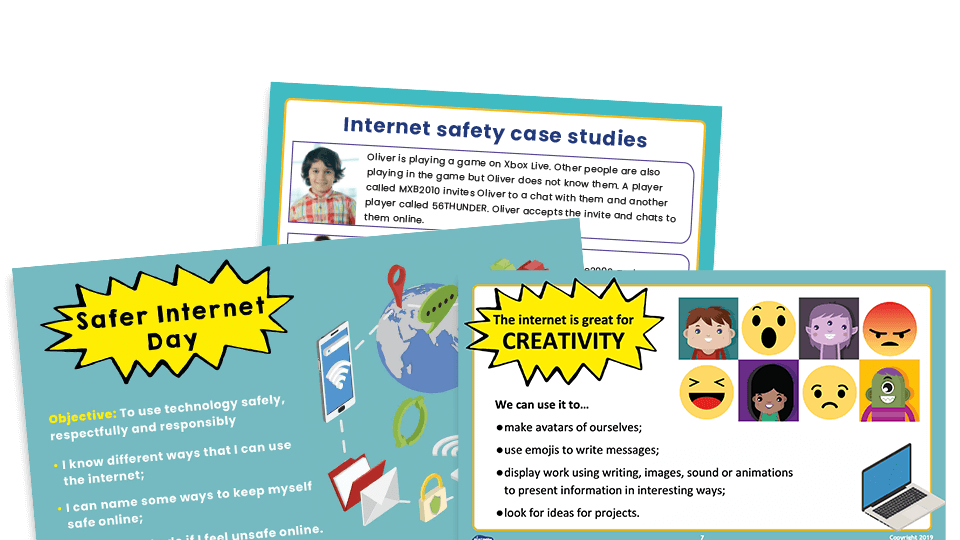 These activities, perfect for Safer Internet Day, are a great way to teach children in Y5 and Y6 about how to stay safe online.
Using relevant, age-appropriate examples and thought-provoking questions, the PowerPoint presentation can be used for an assembly or during a class lesson – and pupils can then apply their new understanding as they write for a purpose, prompted by case studies.
---
3 | Verifying online sources lesson plan
A good understanding of digital literacy needs to be at the heart of any school's internet safety and responsible use programme.
The reason for this is simple: the critical questions a child must ask to verify the accuracy of a digital source – whether it is text, an image or a movie – are the same as those he needs to consider each time he comes into contact with another person online.
In this lesson, we will think about some activities best suited to upper primary that will get children thinking about and questioning digital sources.
Download this free lesson plan here.
---
4 | Stop, think…do I consent?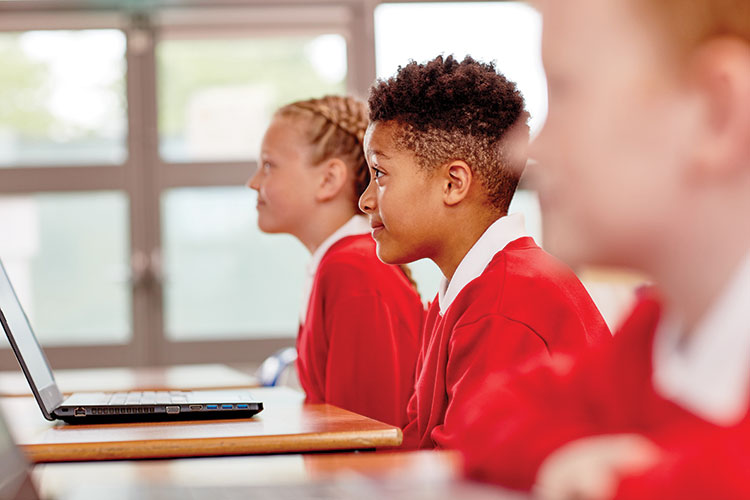 Barefoot Computing has created this resource for upper-KS2 called Stop, think…do I consent?.
In this activity, pupils learn about the terms and conditions of a variety of social media organisations, and reflect on the personal information which people consent to 'giving away' when they sign up to such websites.
Pupils create a 'data gift' which they can place next to their computer, to remind them of the importance of knowing what they are consenting to.
The lesson is continued at home as pupils become the teacher and ask their older siblings, parents or carers to reflect on what personal data they too might be giving away in their data gift.
Pupil objectives:
To know what consent means when we agree to terms and conditions online
To know the rights we give to social media organisations to use our personal information
To understand the value our personal information has to social media organisations
---
5 | Internet safety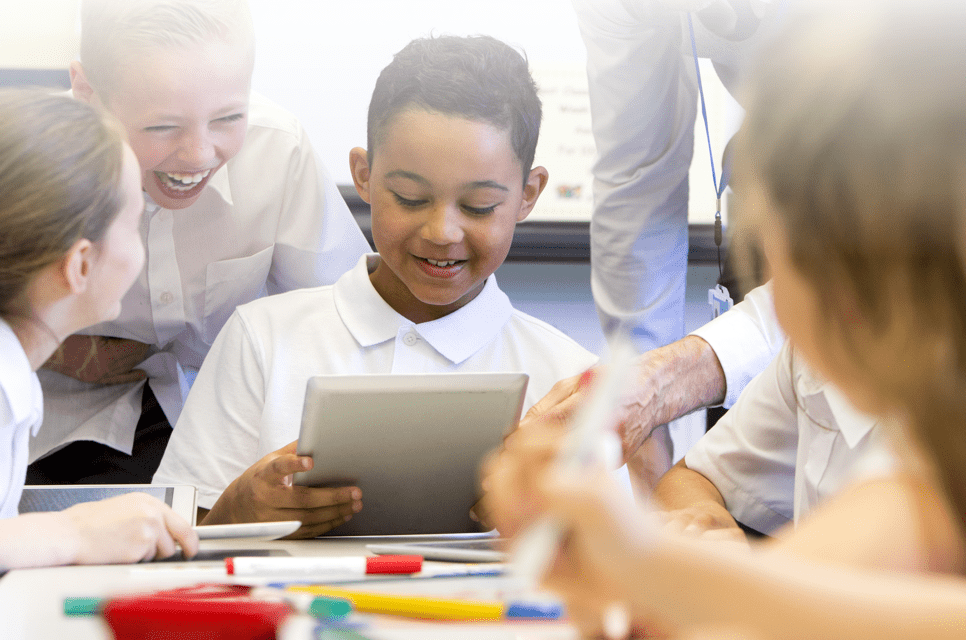 Obviously, in today's world, one of the most crucial elements of child safety is making sure they're not exposed to harm online.
At internetmatters.org you'll find info on inappropriate content, cyberbullying, identity theft and more.
The advice and school resource sections are separated into age ranges too, so you can find something specific for your class.
---
6 | Google's 'Be Internet Legends'
Making sure children get the full benefits of our connected online world, while protecting them from all kinds of content and threats is a fine line to walk.
And the internet moves so fast it's hard to keep up. Whether it's identity theft, fake news, cyberbullying, phishing scams or just inappropriate content there's always something to keep an eye on.
Thankfully, Google is taking this kind of thing seriously with it's new site full of information and resources for schools and students to educate children in responsible internet use.
It's been created in association with Parentzone, The PSHE Association and Internet Matters too, to ensure that every element of the programme addresses things that families and teachers need to know.