Easily adaptable lesson plan looking at unseen poetry
A fully differentiated lesson that looks at a Paper 2-style AQA English Literature unseen poetry questions for 'Autumn' by Alan Bold and 'Today' by Billy Collins.
It reviews the presentation of autumn and spring in both poems, as well as their use of language and structure, before students review their own answers and then self-assess each other's work.
It's also easily adaptable for other exam questions and for exam boards.
---
You can find more resources from Lead Practitioner on his website at englishgcse.co.uk and follow him on Twitter at @ec_publishing2.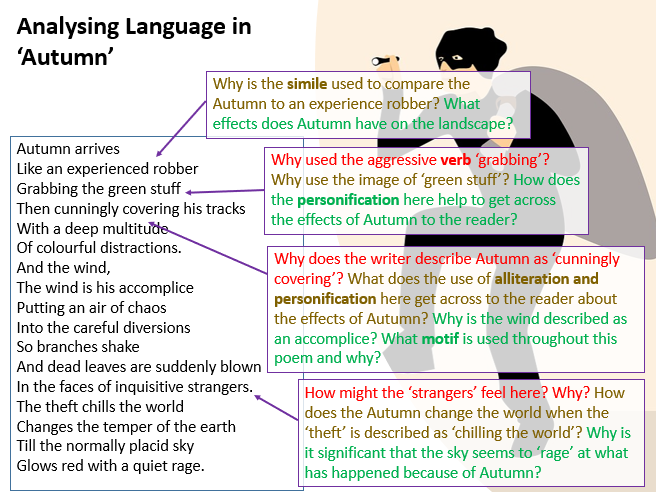 DOWNLOAD A FREE RESOURCE!
Unseen Poetry Mock GCSE Exam Review for KS4 English