PDF and Word versions of teacher notes and pupil sheets
In this computer science lesson students are introduced to encryption. They model the way that information is transmitted by the internet and try and protect their messages using different keys.
---
Oxford Sparks is a portal for engaging with a wealth of exciting science taking place across Oxford University. Get more great resources from the Oxford Sparks here and on its website at oxfordsparks.ox.ac.uk. You can also follow on Twitter at @OxfordSparks.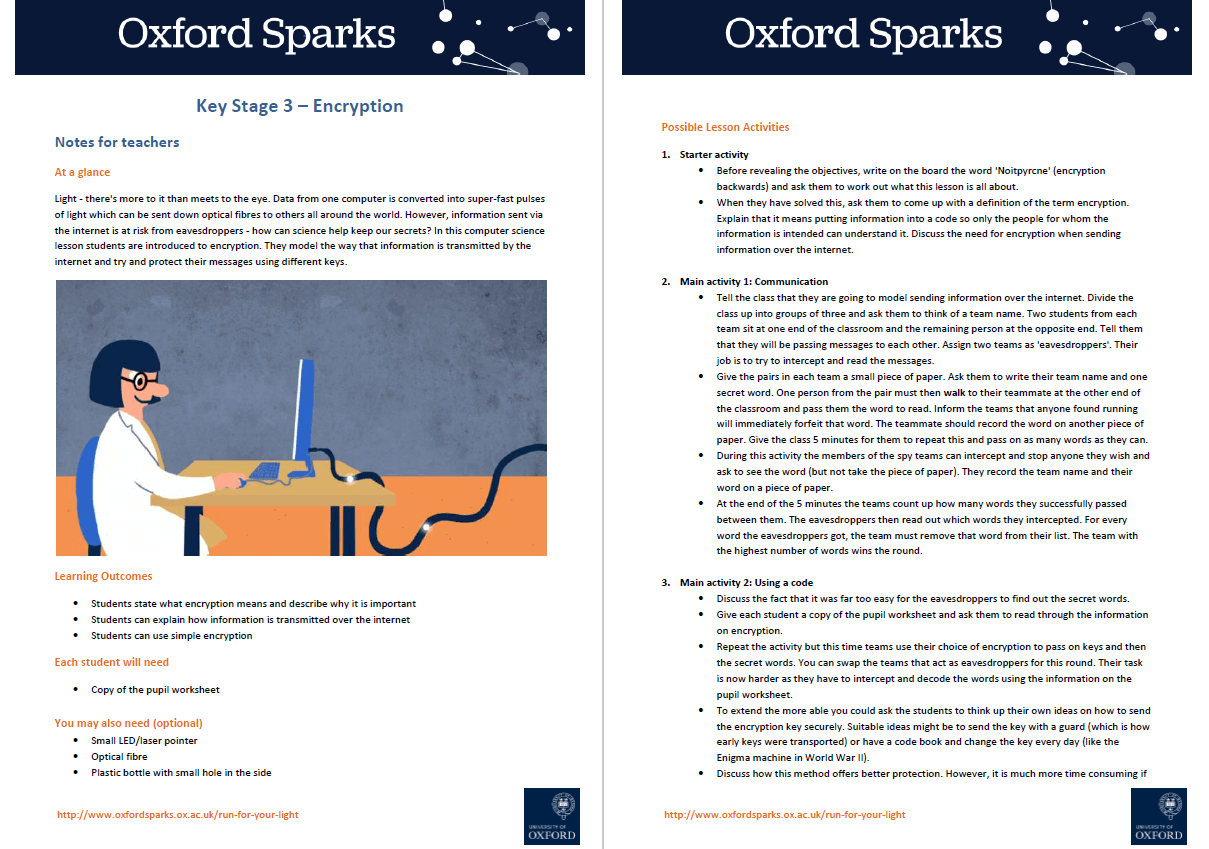 DOWNLOAD A FREE RESOURCE!
KS3 Computer Science Lesson – Encryption