Encourage students to interrogate the information they find online with Terry Freedman's exploration of fake news…
In 2016, a man in the USA drove hundreds of miles to a pizza restaurant, and opened fire.
In India, mobs lynched people they thought were abusing children, because of what they'd read on WhatsApp.
What this means is that fake news isn't just about whether American elections have been 'gamed', or whether the moon landings really happened or not.
In fact, in the wrong hands, fake news can be as dangerous as a loaded gun – and that's something we need to teach our young people.
Why teach this?
Learning how to examine information will empower students to make informed decisions, and to avoid being victims of other people's bad intentions or misguided humour.
Key curriculum links – thinking critically
Although 'fake news' is not explicitly mentioned in the National Curriculum, thinking critically is. The Computing PoS includes using technology safely, while the English PoS addresses thinking critically, as do Citizenship and History.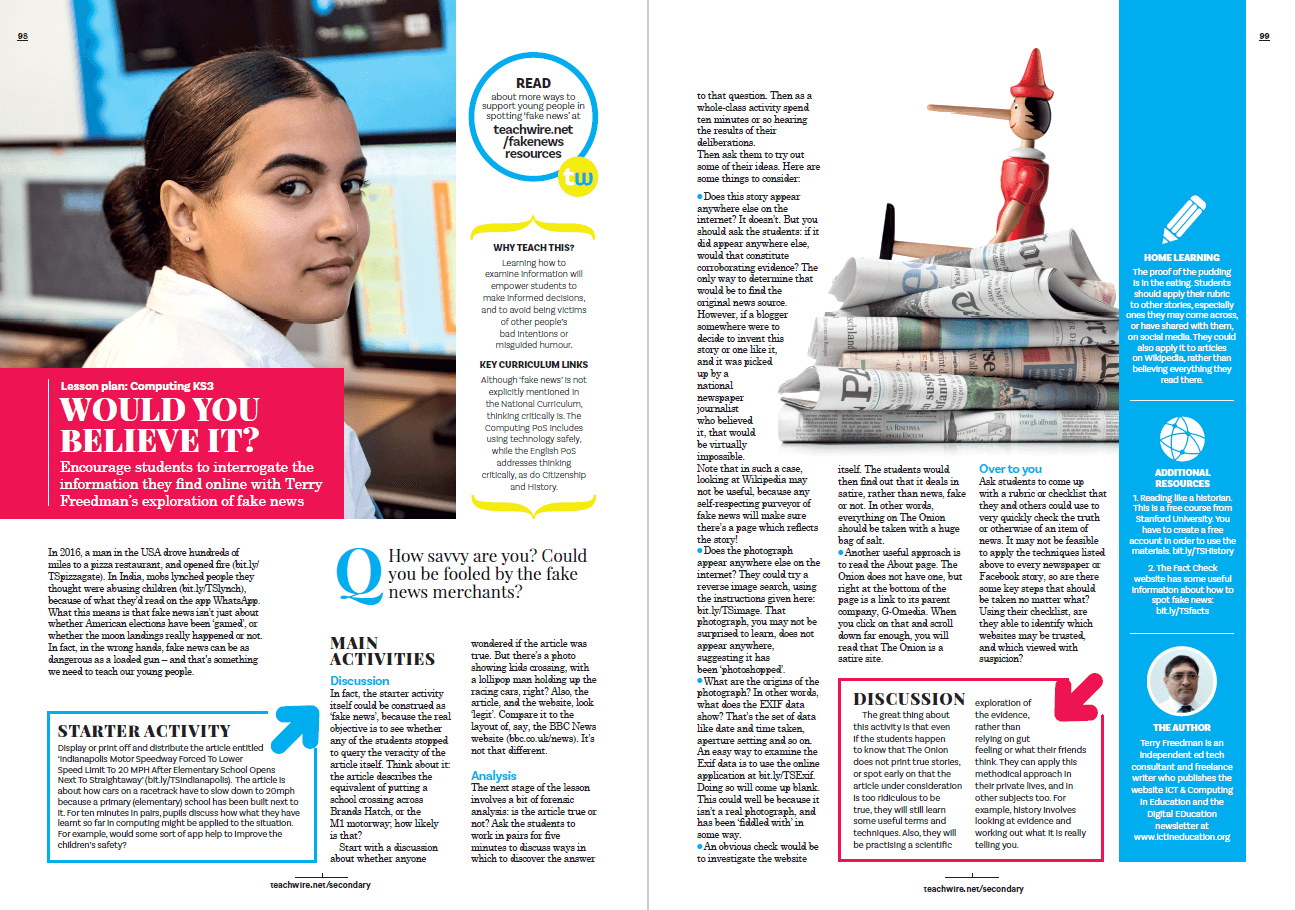 DOWNLOAD A FREE RESOURCE!
Fake News Lesson Plan for KS3 Computing