Two-page PDF KS2 lesson plan
Although they might be seen as 'retro' these days, flashcards are a fun, low-tech way of introducing new vocabulary.
Hand-drawn pictures, produced by you or your children, or images downloaded from the internet, are very appealing and can be an antidote to 'death by Powerpoint'.
There is an excellent menagerie of pet pictures to download for free from the animals section at primaryresources.co.uk/mfl/mfl_french.
You might want to make a dictionary available to those children who have exotic pets, unless your French knowledge extends to ferrets and African land snails!
Students will learn to:
Say and recognise the words for 10 pets in French
Develop listening skills
How to ask someone if they have a pet
How to use gesture and song to memorise new vocabulary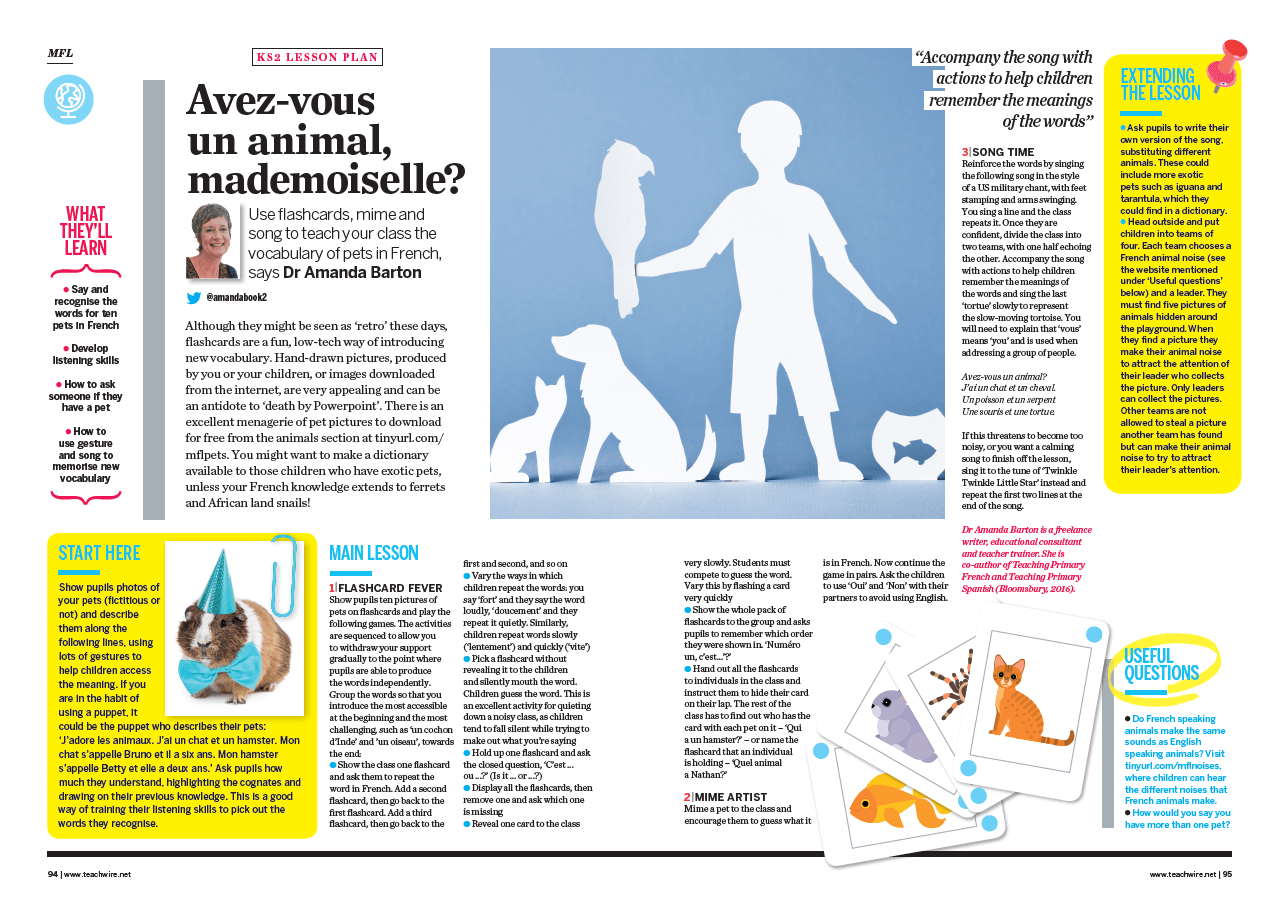 DOWNLOAD A FREE RESOURCE!
KS2 MFL Lesson Plan – Teach the Vocabulary of Pets in French Using Flashcards, Mime and Song