Whenever I ask pupils which modern languages lesson they have enjoyed most, the common answer is "The one where we ate crêpes/Sauerkraut/paella".
This lesson plan capitalises on the endless appeal of food and drink in teaching basic vocabulary for ordering snacks and beverages.
Café culture in mainland Europe plays a more important role in people's lives than it does in Britain, and this is worth pointing out to children.
An authentic pavement café can be easily created through the addition of tablecloths, aprons and tea-towels, allowing pupils to show off their dramatic talents as well as their French.
What they'll learn
The names of 10 foods and drinks
How French money is different from English money
What it's like to visit a French café! Kind of…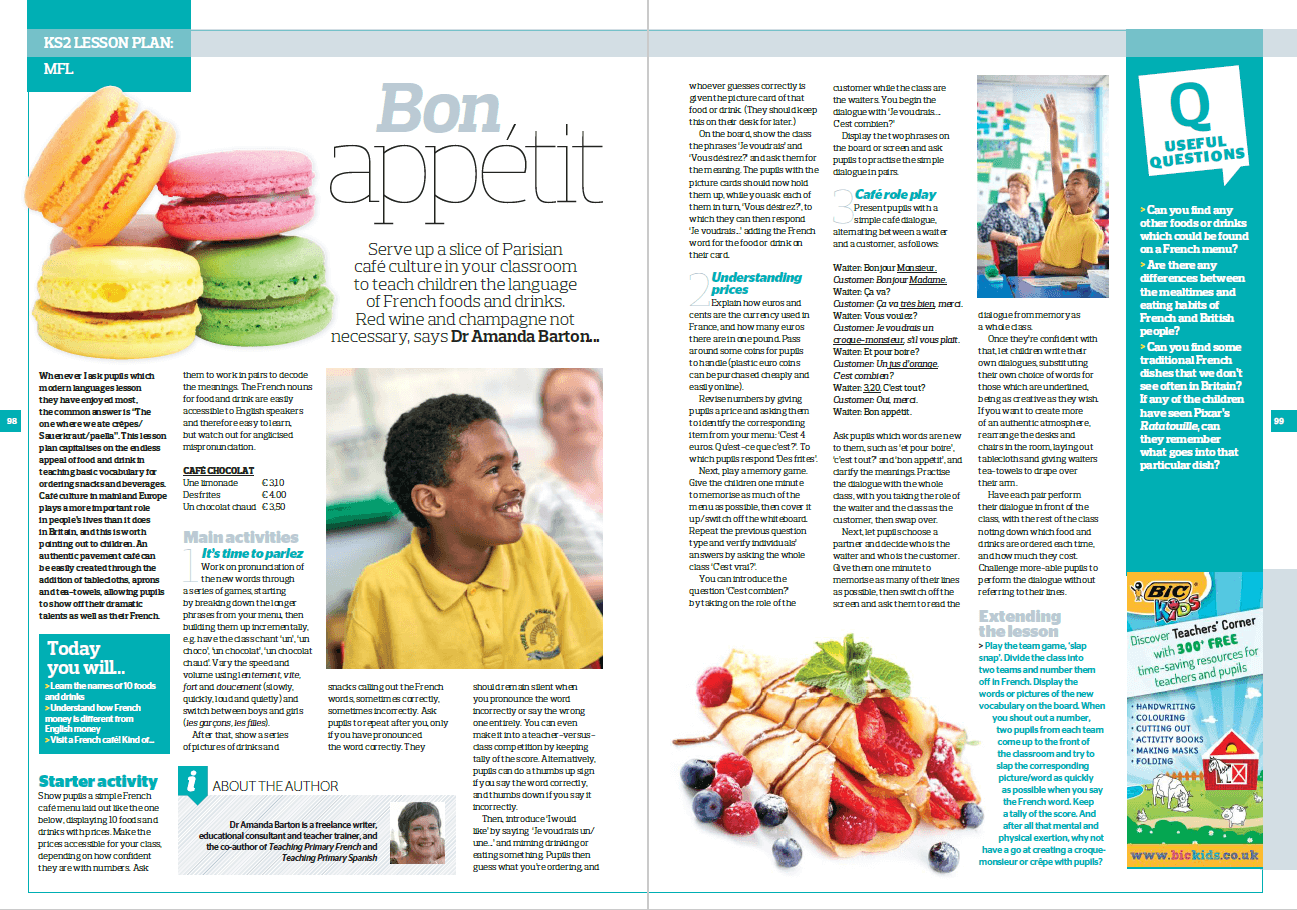 DOWNLOAD A FREE RESOURCE!
KS2 MFL lesson plan – Teach children French foods and drinks by serving up a slice of Parisian café culture in class