Activities based around The Carnival of the Animals provide an enriching and positive cross-curricular learning experience, says Lisa Stevens…
With the increasing focus on delivering a broad and balanced curriculum, there comes the question of how to fit in all the areas of learning included in the primary curriculum.
Cross-curricular projects and making links between subjects is one way of finding the time to meet demands while ensuring a positive learning experience. "Music is a universal language that embodies one of the highest forms of creativity," states the music national curriculum.
Why not make links between two 'languages', therefore, and combine music and language skills in a short series of activities based around The Carnival of the Animals by Saint Saens?
To name some animals in Spanish
To appreciate and appraise music, using simple Spanish to describe it
To explore rhythm using Spanish words
To discover animal sounds in Spanish
To form short sentences in Spanish about music
This download includes the full lesson plan PDF plus accompanying resources.
---
Lisa Stevens is a primary languages educator and consultant who teaches at two Birmingham primary schools. She has consulted on various projects including the BBC Schools Radio series ¡Mi Madrid! for KS2 Spanish learners. Find her at lisibo.com and follow her on Twitter at @lisibo.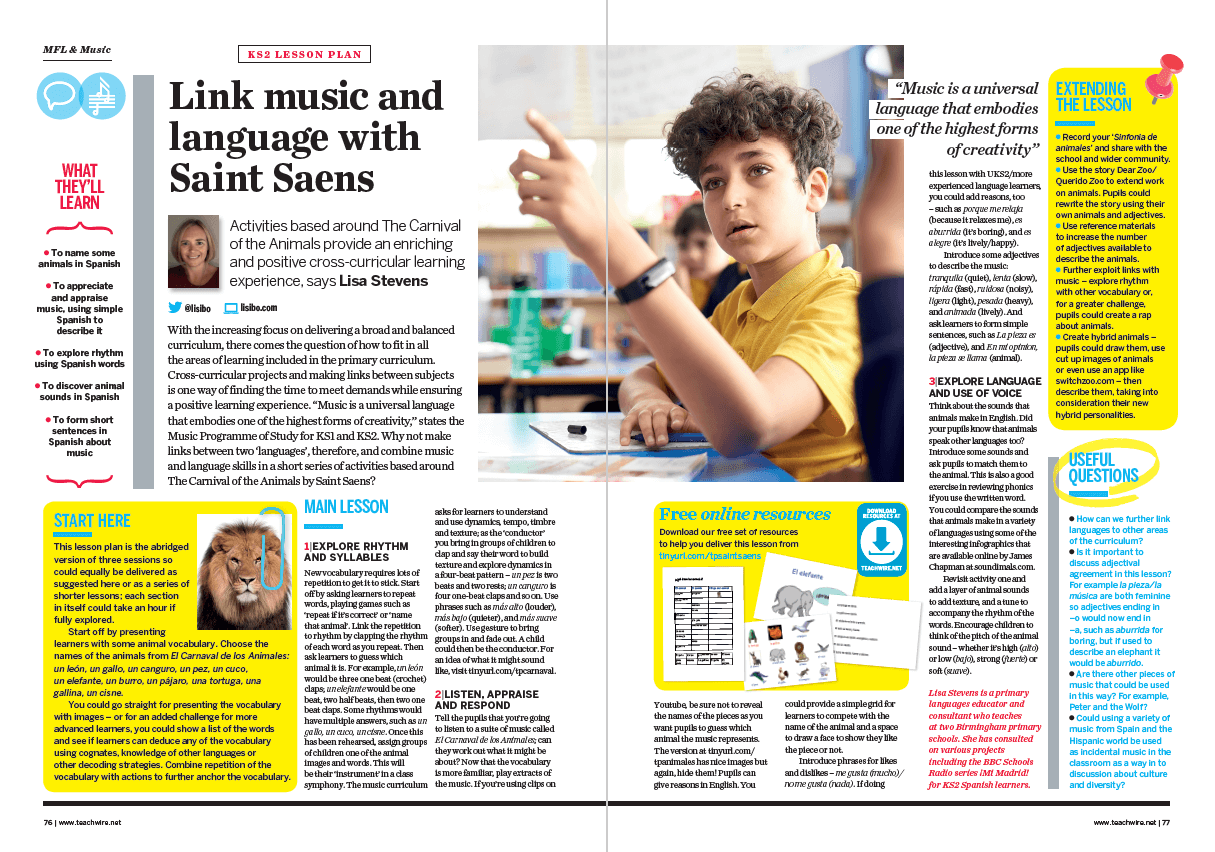 DOWNLOAD A FREE RESOURCE!
KS2 MFL Lesson Plan – Link Language to Music with Saint Saens