Using a favourite story in another language is a great way of exposing young learners to longer texts.
Stories are a familiar, non-threatening form for children, and by using a tale that is already known in the child's native language, the possible panic of not knowing every word is avoided and learners are freed to appreciate the patterns and sounds of the language of instruction.
Roald Dahl's takes have been translated into 58 languages and this lesson focuses on the Spanish version of George's Marvellous Medicine but could easily be adapted.
What they'll learn
Listen to and follow a chapter of a book in Spanish
Read aloud, using phonic knowledge and rhyme
Demonstrate understanding by ordering a text
Write a short instructional text in Spanish
Download the accompanying worksheets and resources to deliver this lesson here.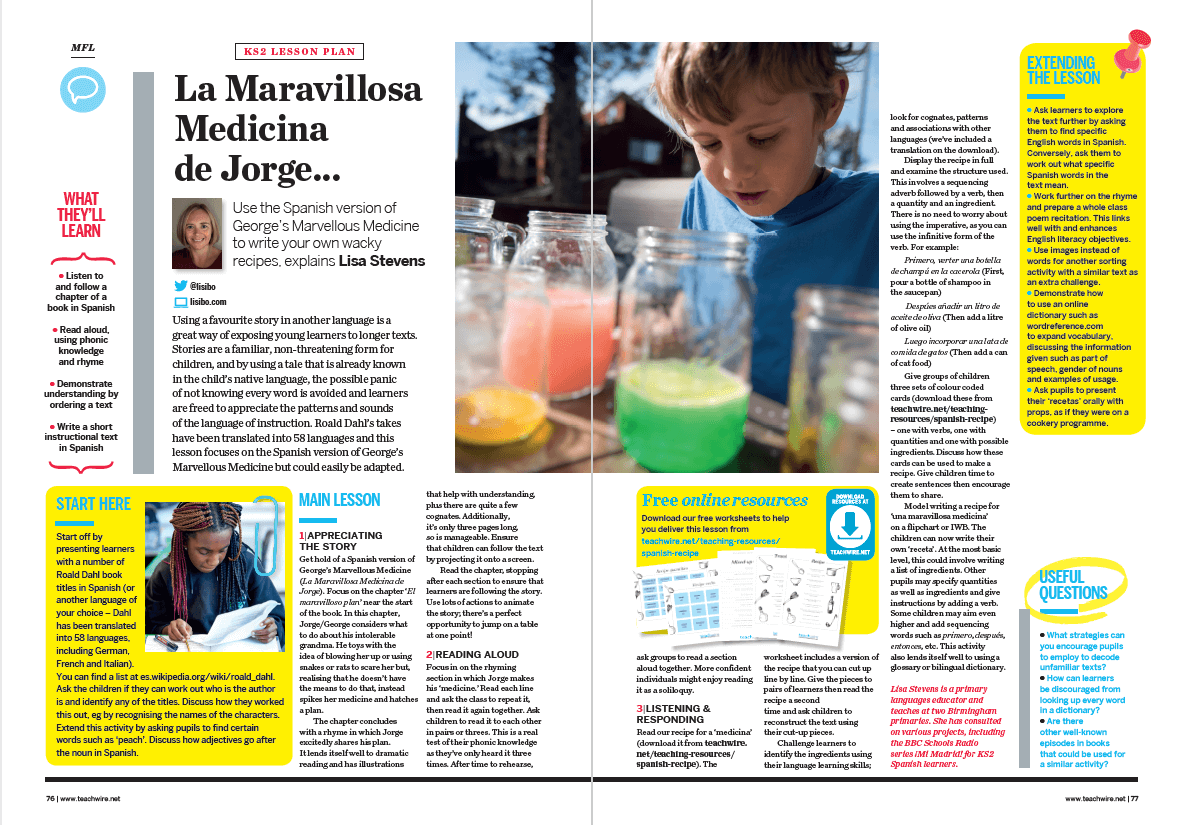 DOWNLOAD A FREE RESOURCE!
KS2 MFL Lesson Plan – Use the Spanish Version of George's Marvellous Medicine to Write Your Own Wacky Recipes