Extract from the Crown House Publication title Games for Teaching Primary French by Danièle Bourdais and Sue Finnie (ISBN 9781845909949).
This download contains five distinct activities:
Line bingo/Loto en ligne
A variation of traditional bingo
Liar!/Menteur!
The aim of the game is for pupils to repeat sentences only when they think they are true
Running dictation/La dictée sportive
The aim of this game is for pupils to reconstruct a text by dictating chunks of it to each other. It works with any topic and at any level and revises vocabulary, grammar and spelling, as well as practising all four skills (listening, speaking, reading and writing)
Sound tennis/Le tennis des sons
Classroom game involving a tennis ball or soft toy aimed getting pupis to listen and produce sounds accurately
King (or Queen) Parrot/Le roi (ou La reine) des perroquets
The aim of this game is to provide pupils with the opportunity to learn and practise short phonetic French rhymes in a fun way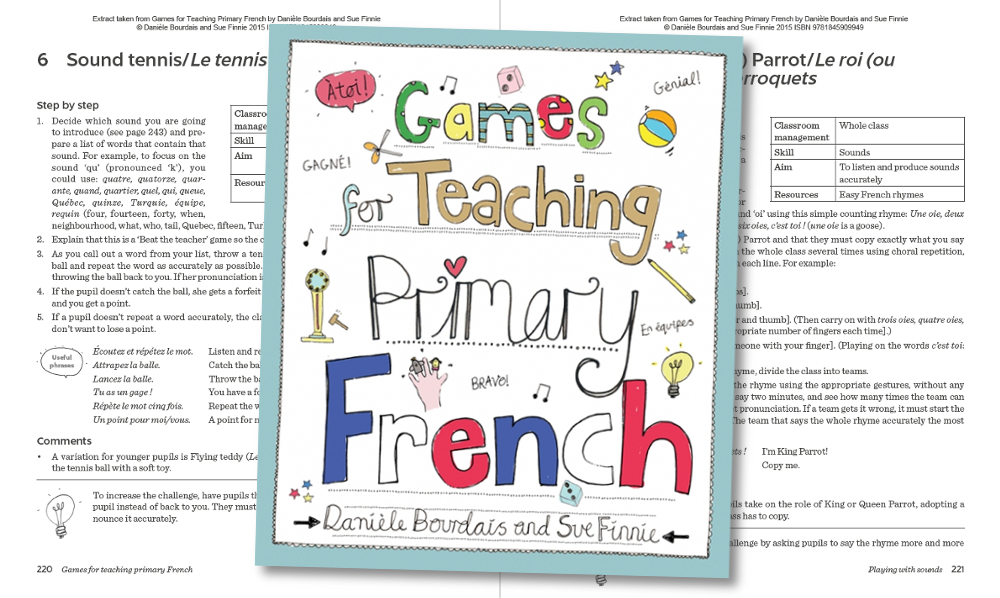 DOWNLOAD A FREE RESOURCE!
Games for Teaching Primary French – 5 Language Activities for KS2 and KS3