PDF lesson plan and accompanying resources
Teaching children how to ask for directions can be a lot of fun as it involves looking at life outside the classroom and creates opportunities for moving around.
If you're feeling brave, and weather permits, make the learning more authentic by using your playground as a model town, with posters stuck to fenceposts and cones indicating buildings.
There are lots of cognates in the French words for buildings, so these shouldn't pose a challenge, but it's worth emphasising the pronunciation to discourage children from anglicising them. These activities can be adapted to suit any modern foreign language.
What they'll learn
Say the names of places in the town centre
Give and ask for directions
Develop listening and speaking skills
Develop teamwork skills
Download includes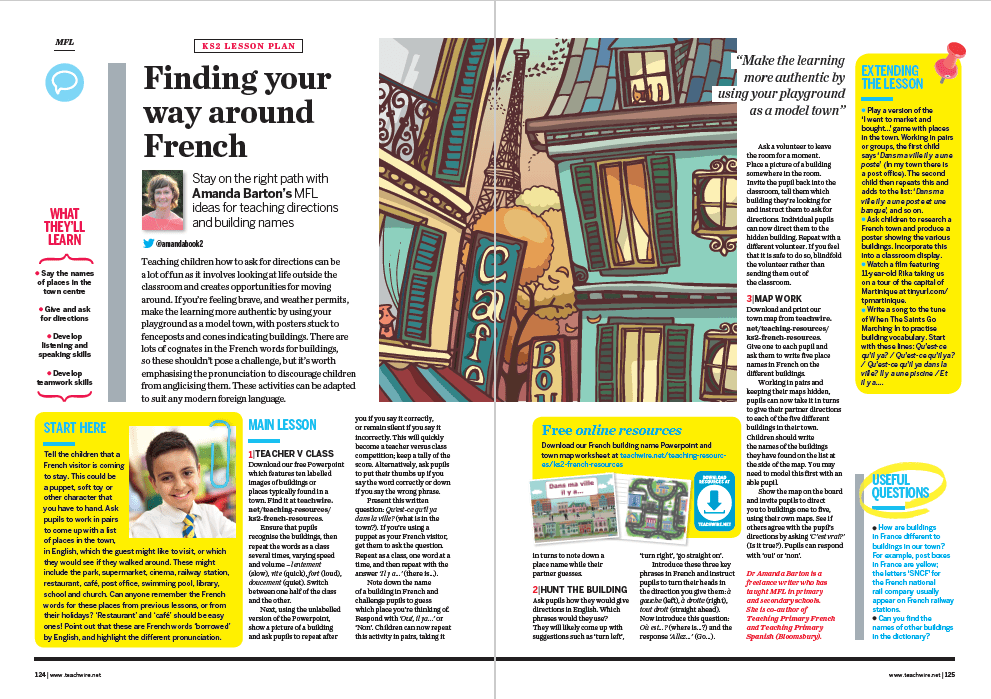 DOWNLOAD A FREE RESOURCE!
KS2 MFL Lesson Plan – Find your Way Around in French with Directions and Places