There are plenty of stereotypes about the chemical engineering profession that simply aren't true.
This factsheet contains some of the more common misconceptions about chemical engineers and chemical engineering, and puts them right.
---
Get more resources from whynotchemeng here and find out more at icheme.org/education/whynotchemeng.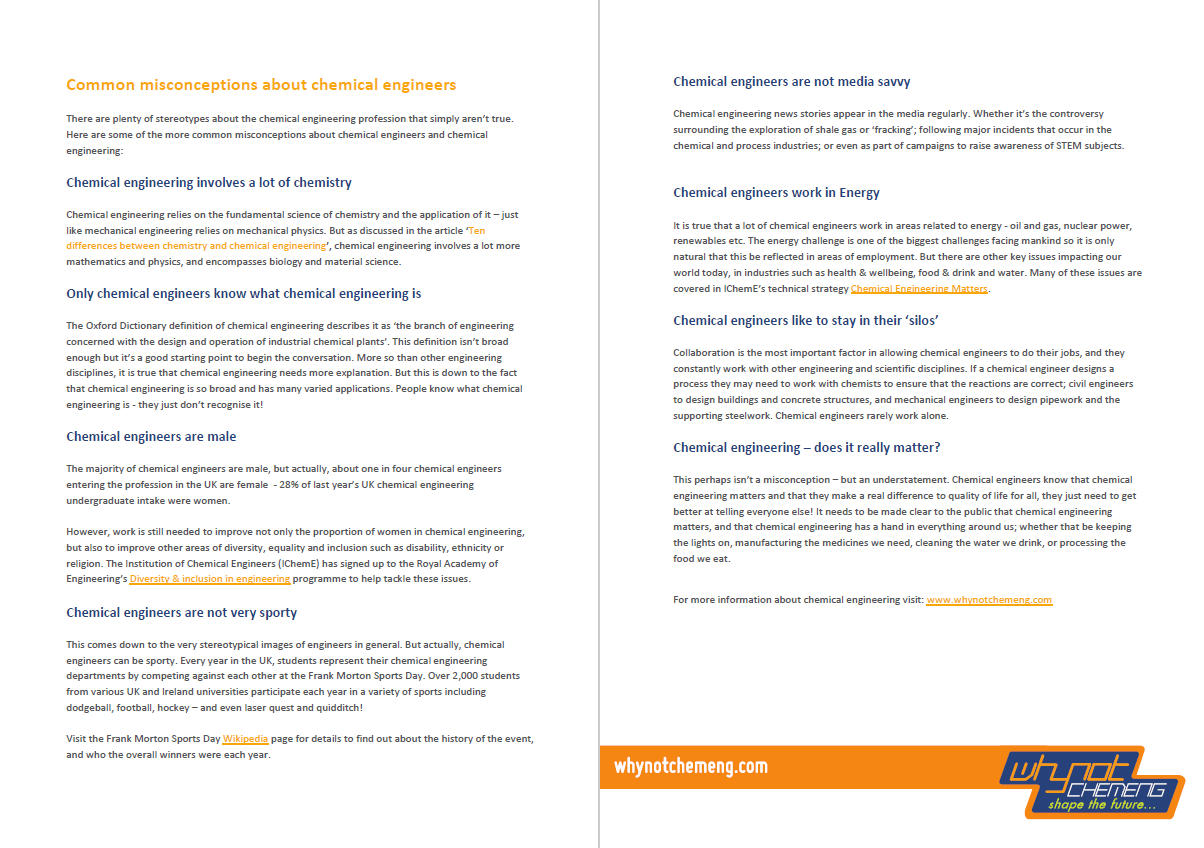 DOWNLOAD A FREE RESOURCE!
Factsheet – Common Misconceptions about Chemical Engineering