Two-page PDF featuring classroom activity ideas, plus teacher notes
This two-page PDF explains how to:
create an anemometer to measure wind speed
predict and compare the effect wind will have on the anemometer
create wind to test the anemometer
It's the perfect activity for groups of three or four and can be done indoors or outdoors. It's suitable for KS1-KS3 and touches on science (climate), maths (gathering data) and English (following instructions).
---
Download more free STEM resources from Winchester Science Centre and Planetarium by clicking here.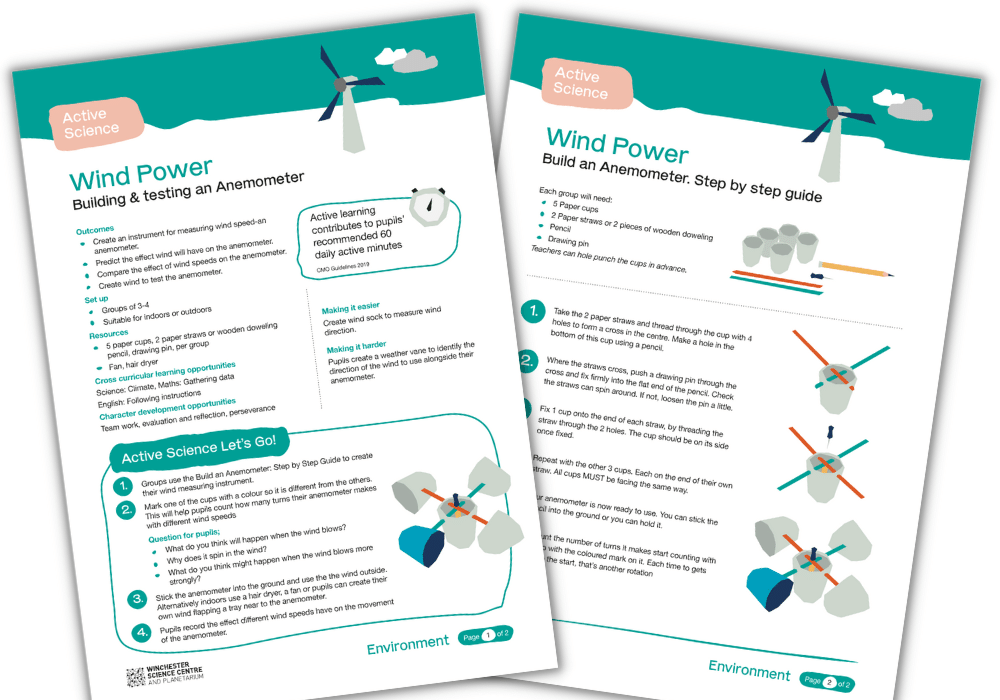 DOWNLOAD A FREE RESOURCE!
Science experiments for kids – Make an anemometer to measure wind speed